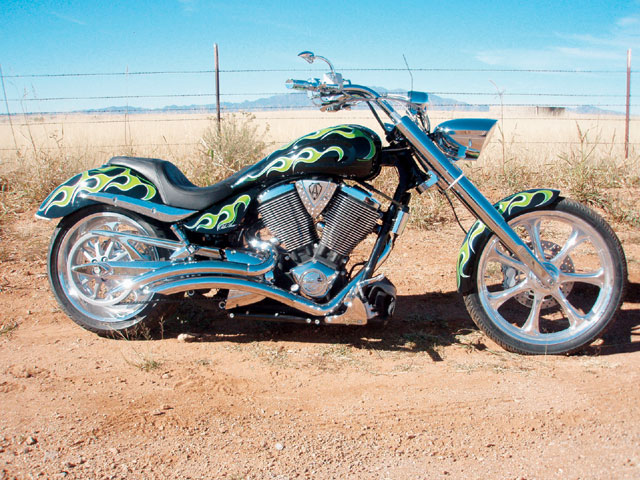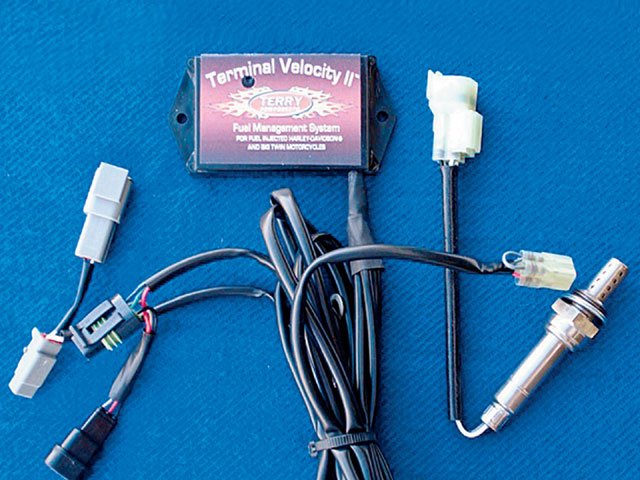 Do you have a comment, question, complaint, or something you need to get off your chest? Then write us at: Speak Up, HOT BIKE, 2570 E. Cerritos Ave., Anaheim, CA 92806, or drop us a line at [email protected]
Hey Hot Bike
I just read your article in this month's issue of HOT BIKE about a Factory cruise control system installation for Road Kings. I have owned a Road King in the past but now favor a Heritage Classic Softail as my bike of choice for various reasons. As an amateur IRON BUTT, I would like to fi nd a cruise control system for my '04 Heritage. I have seen only one aftermarket system advertised. However, I am not sure of the quality or adaptability of this system, even though the advertisement states that it will adapt to my model. Do you have any recommendations or advice for my situation? I cannot help but believe that there are other Heritage owners out there with my same needs.
John Labelle
Via E-Mail
John,
This is not the fi rst time we have gotten this type of question, but it may be the fi rst time for a single model like the H-D Heritage. With little time spent on the web, we found a few aftermarket companies that have Electronic Cruise Control systems. One company is called Biker Zone Enterprises, Inc/ (). They claim to have systems for Dyna, Softail, and Touring Harleys from '86 to present. We have yet to try this system, but they state they have a cruise control harness that plugs into the stock harness-no splicing or tampering with the harnesses- at around $500.00. It's not quite an electronic cruise control, but there is also the Throttler from 50's Boy (), which is an anti-lock throttle control. Then there are also over a half-dozen companies with throttle lock systems that hold the throttle in one position, not a cruise control, either, but it will give you the freedom to take your hands off the bars (not that we recommend that). Another option is to check some of the forums like , .
Hi,
This is a 2007 Victory Jackpot with a 45-degree rake that has just about everything Ness'ed out on it. I haven't seen too many Victorys in your mag. I live in Tucson, AZ. Let me know if you can use these pictures.
Thanks,
Kirk Harris
Via E-Mail
Kirk, nice Victory!
We dig the frontend, it really looks good on it. So you're a Victory and Ness fan, huh? So are we, as evidenced by our issue No.2 with Arlen's customized Victory Vision on the cover. Also in issue No. 4, we featured the entire '08 Victory lineup. We just picked up an 8-Ball, which we'll be running a road test on and then tricking out. Stay tuned.
Dear Hot Bike,
I'm researching the Terminal Velocity 2 by Terry Components or my '08 Softail Deluxe. I have heard a lot of talk about this and came across you guys installing it on an older bike a while back. Will it work on an '08 Softail? How do I order it? And from where? Any information would be very helpful.
Thanks for your time,
James R Eddy
Via E-Mail
Hey James,
Yes, the Terry Components Terminal Velocity 2 will work with your '08 Softail Deluxe. In fact, the TV 2 will work with '07-'08 Softails, '06-'08 Dynas, and '07 FLH/FLT models. Check out the Terry Components website by logging onto wwterrycomp.com You can order right off the site. Check back for an install on this system in an upcoming issue.