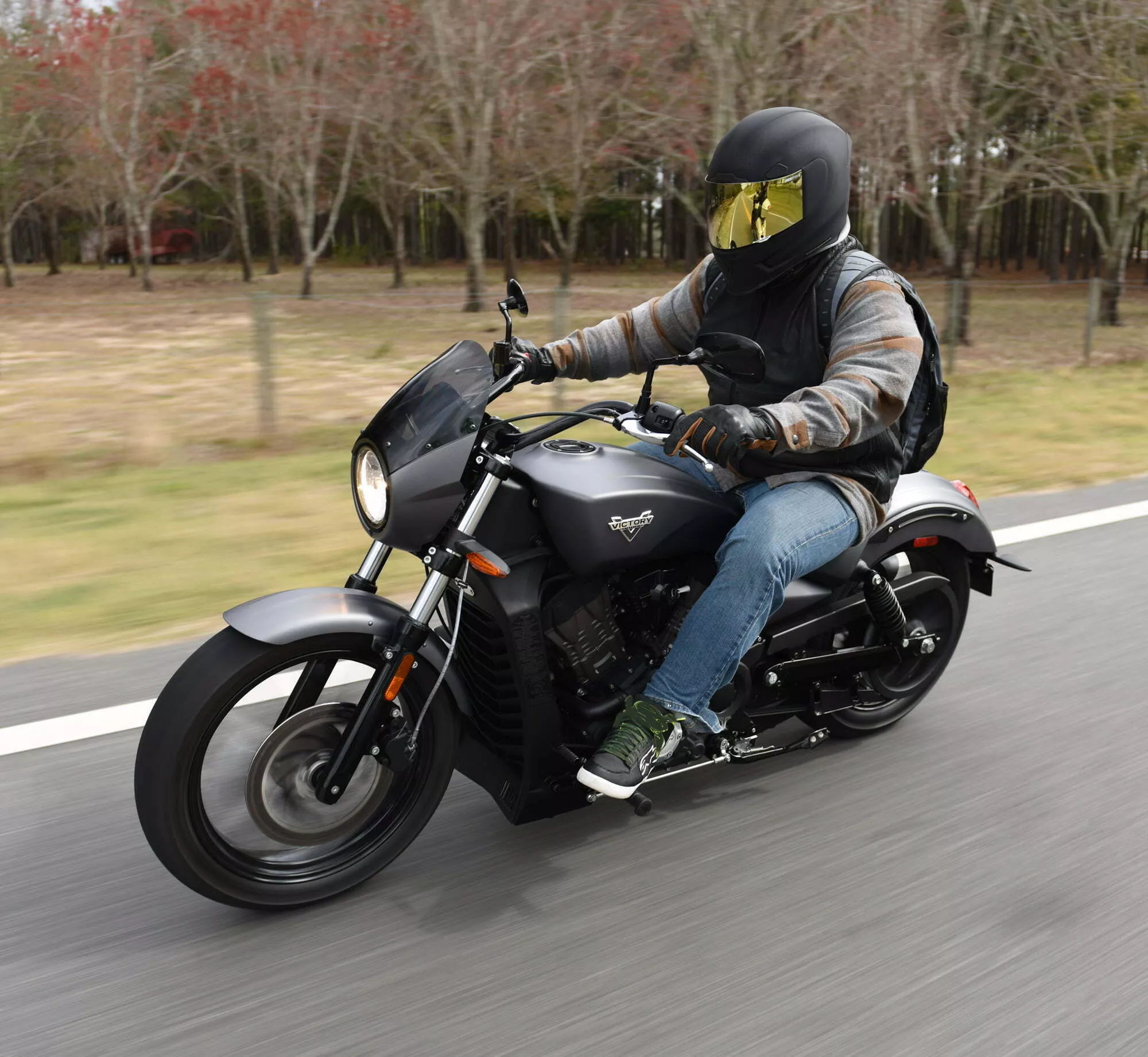 The Victory Octane is a bike that has been in the works for a couple of years. In fact, it might be considered one of the worst kept secrets with the pre-reveal of two very custom interpretations of the stock motorcycle from Corey Ness and Urs Erbacher earlier this year.
The Octane isn't just another model to fill a void in the current model line up. It represents a new era of bikes and way of thinking for Victory motorcycles. It's being aimed directly at the rider looking for his first muscle bike cruiser and meant to directly attack the urban streets. According to the folks at Big V, it's just the beginning of the what's to come.
I could easily re-write the spec sheets with facts and figures, but instead we'll concentrate on how the bike was to ride. That's the real question that everyone is looking for an answer to, right?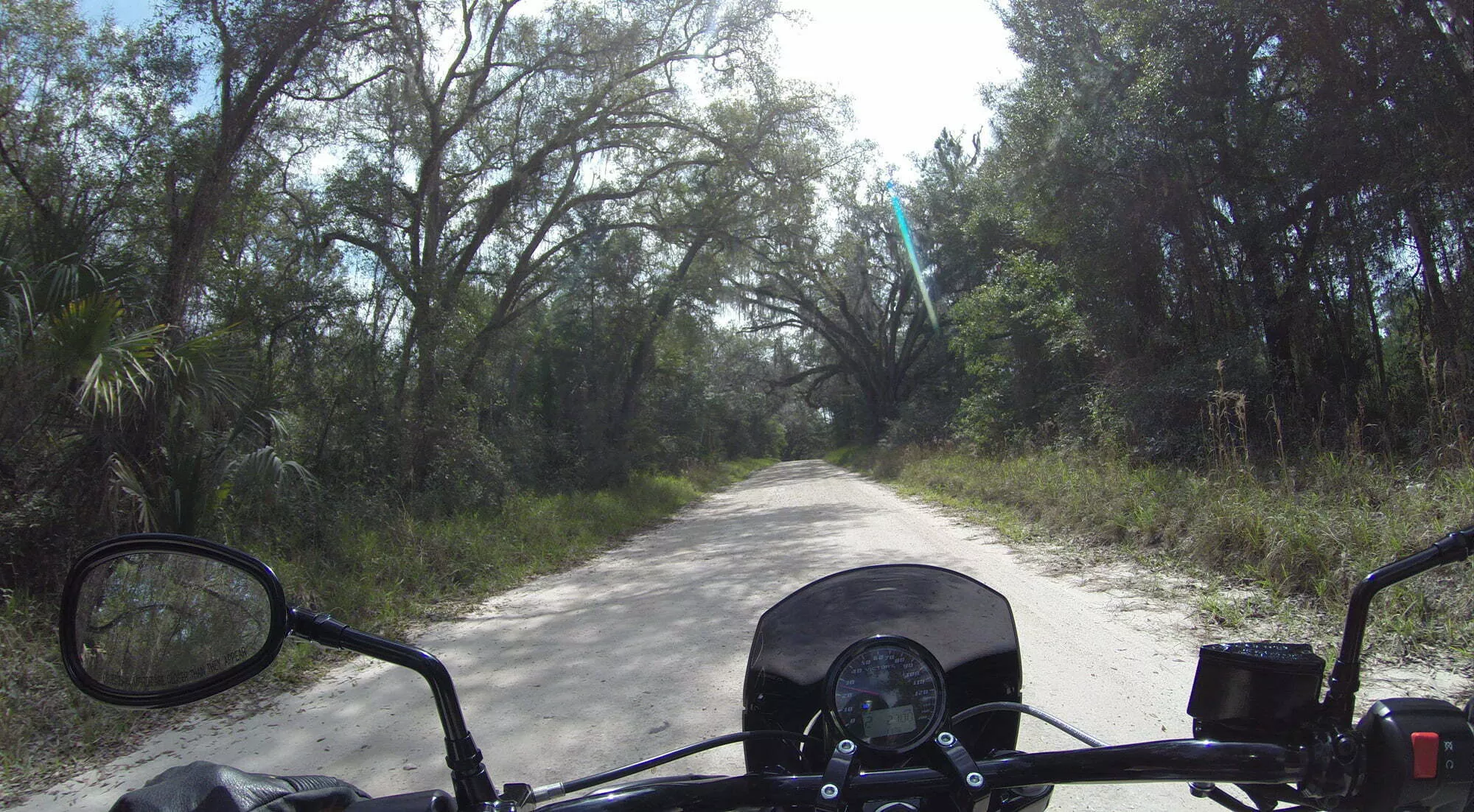 When we arrived at the take off location to start the morning's riding, there was a large gathering of bikes ready for each editor to fight feverishly for. Simply by luck of the draw, I happened to sit my rump upon one of the few upgraded machines that included both upgraded shocks, louder exhaust, and analog tachometer (which would come in handy later.) As we left the storage lot to the "undisclosed testing facility" our group ride of 30 or so bikes provided an interesting opportunity to test the basics of the bike. My very first impression after taking off was that my feet were nearly hitting the ground while I was looking for some missing mid-controls. After a quick reposition, I found the semi-forward controls. Seat height is one of the lowest of all cruisers and for the severely vertically challenged, closer controls and a different seat and bar choices are available. Motorcyclist editor Julia LaPalme was voted to be the runt of the pack and forced on the bike marked short with the optional lowering accessories. After a short ride it appeared to be too short for her 5'2" frame. At 5'9" tall, this bike was the Goldilocks of bike height for me and was just right. Point being, no matter what your height, the Octane will easily leave you flat footed.
The initial brake check proved positive and from then on double finger pulls was all that was needed to halt the 528 pound bike back to zero. For relaxed riding around town this bike is near ideal. Ample power ready at the wrist, combined with nimble handling make the Octane a great light-to-light, spot-to-spot cruiser. But wait there's more…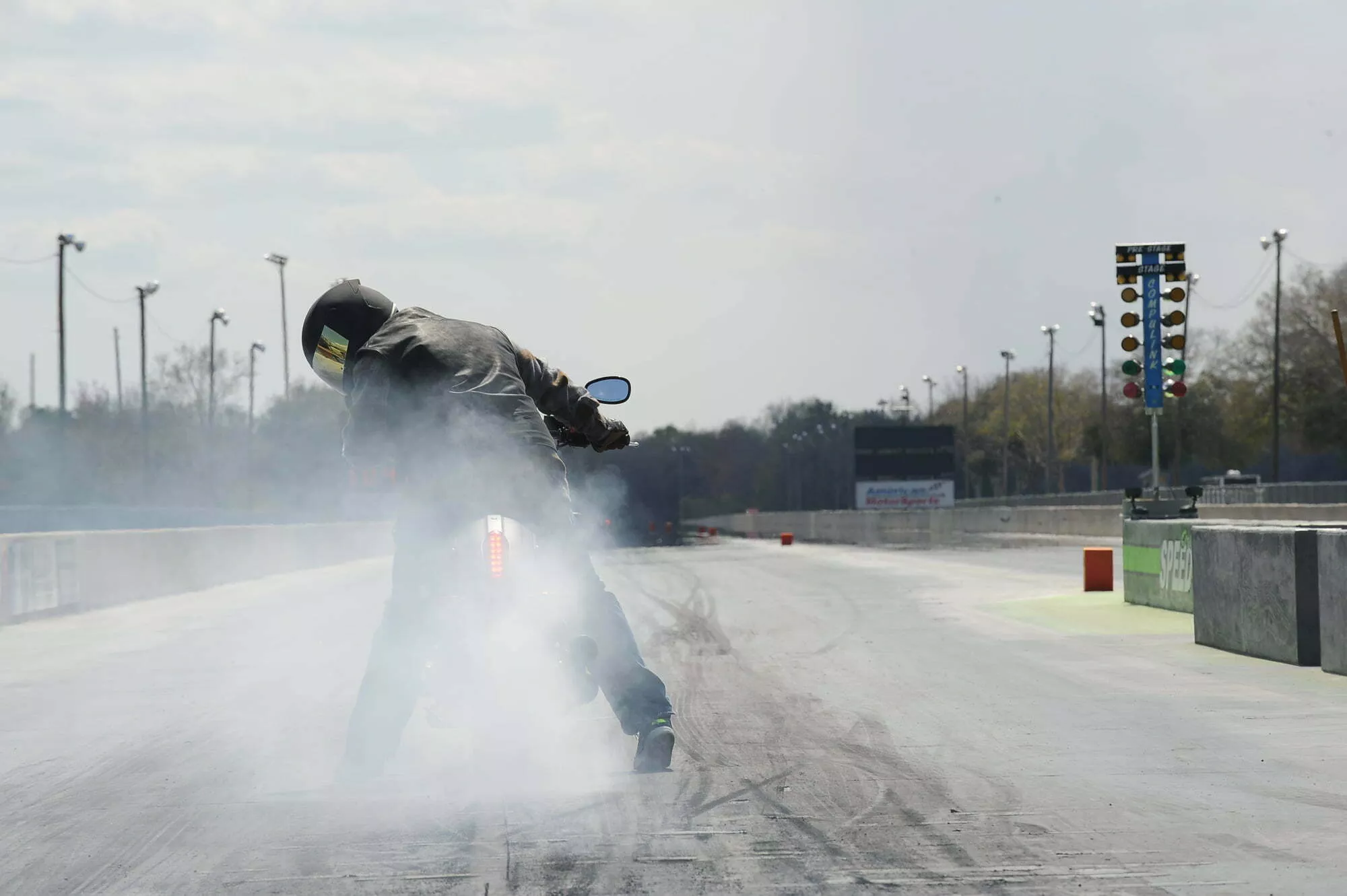 When we finally arrived at the Orlando Speedworld we soon realized we weren't in for a typical press launch. Off in one area there was a low-speed handling course meant to test the agility of the Octane. Inside the Oval was the factory stunt team of Tony Carbajal and Joe Dryen with burnout, power take off, and drift lessons (for those willing to try.) Finally off in the distance was a quarter-mile drag strip beggin' to be trashed.
Our group headed to the strip for the first round. My first run was far less than stellar as after the initial launch, I again looked for the missing mid-controls and failed to give it full throttle. The second launch was much improved and the third even better. After three passes, the fun level was near a 10 as the Octane was nothing short of a blast going down the quarter mile. Best times from our group (not from me) were near the 12-second flat mark.
Stop two we headed to the obstacle cone course (think motorcycle license test). That proved to us without a doubt that the Octane has a low center of gravity, nimble suspension and can turn quickly and sharply.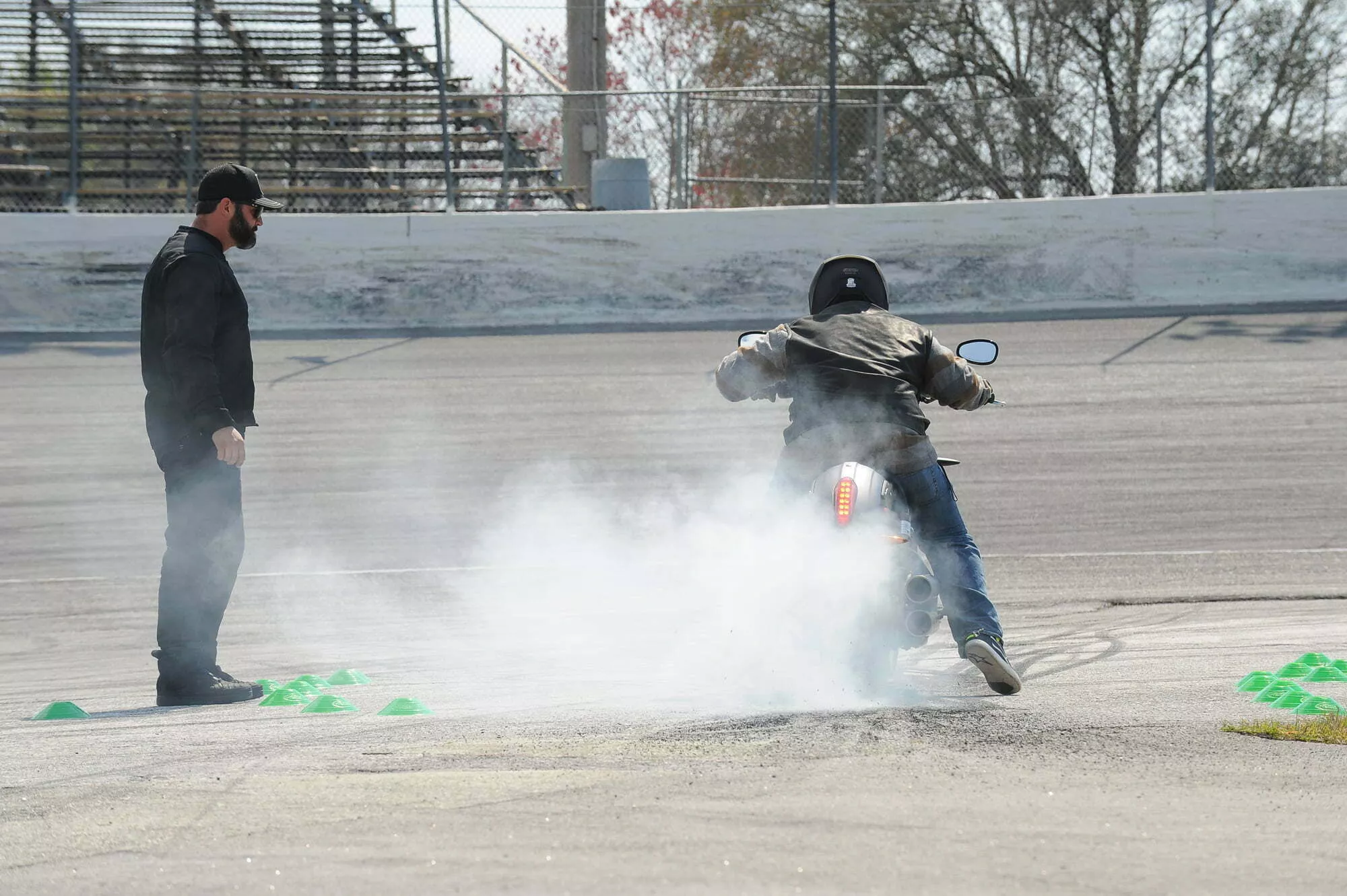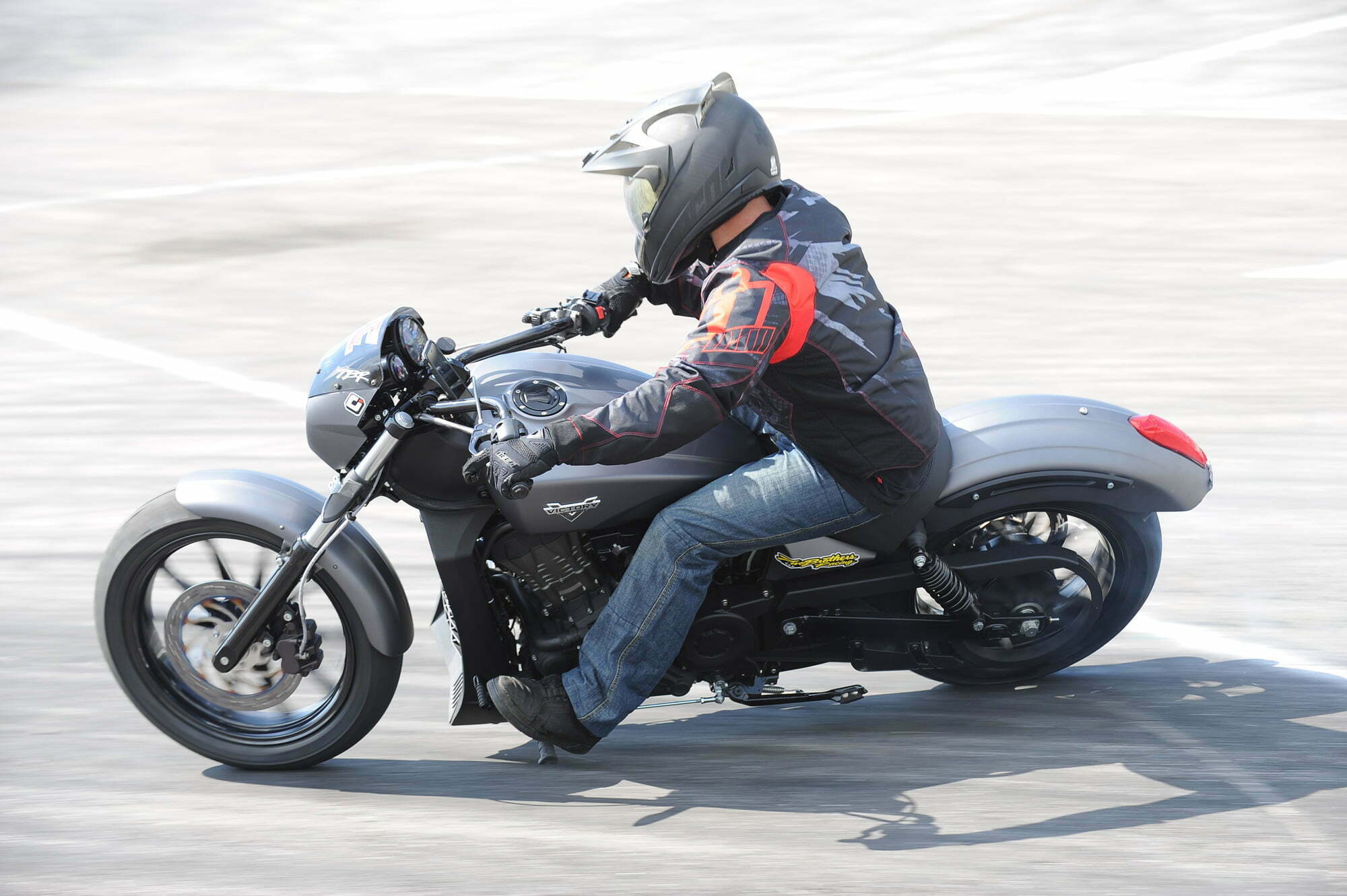 Finally we headed to the stunt area. Wait what? Our first stop was the stand still burnout box. Let's face it, the Octane has enough low-end grunt with its 76 pound-feet of torque combined with stick-like-glue brakes to light up the rear wheel with ease. Next we practiced our power rear take offs as we transitioned from a burnout to rolling burnout. The final phase was taking that rolling burnout to a slight drift. It was at this point, that most of us finally realized our brains were about to write checks that our butts not might be able to cash.
So what was the point of all this debauchery and abuse of some perfectly good Octanes? It was to showcase just how fun this bike is to ride. I don't think there was a mouth in the crowd that wasn't stretched from ear-to-ear.
The second day we found ourselves deep within the Florida back roads, and allowed us to test the upright, more touring style of the bike (read straight up and down). This is not for what the bike was intended for and guess what, that's okay. Don't get me wrong it'll do triple digits and fast sweeping turns like almost any other motorcycle, but it's more about killing the streets than killing the highways.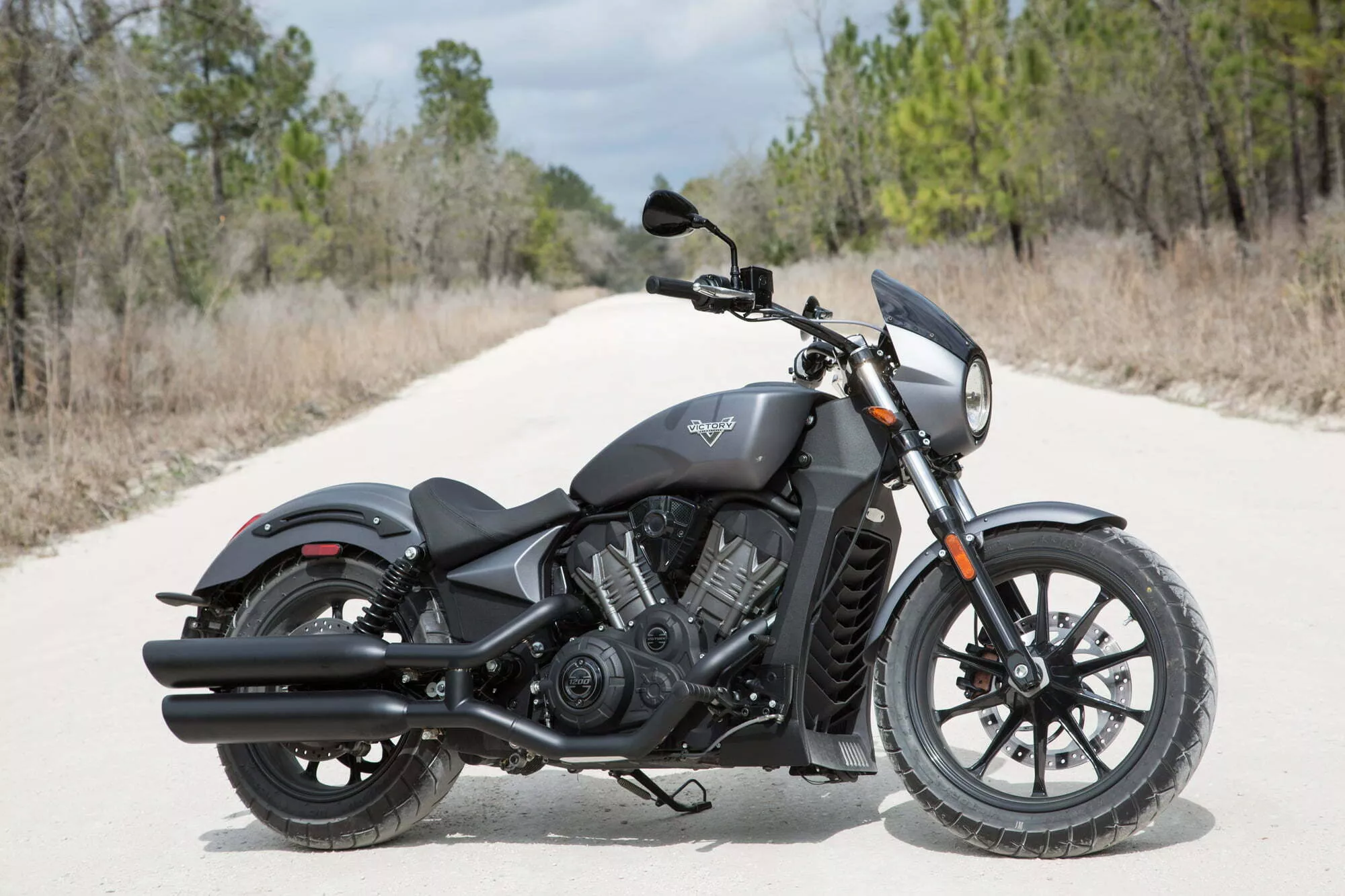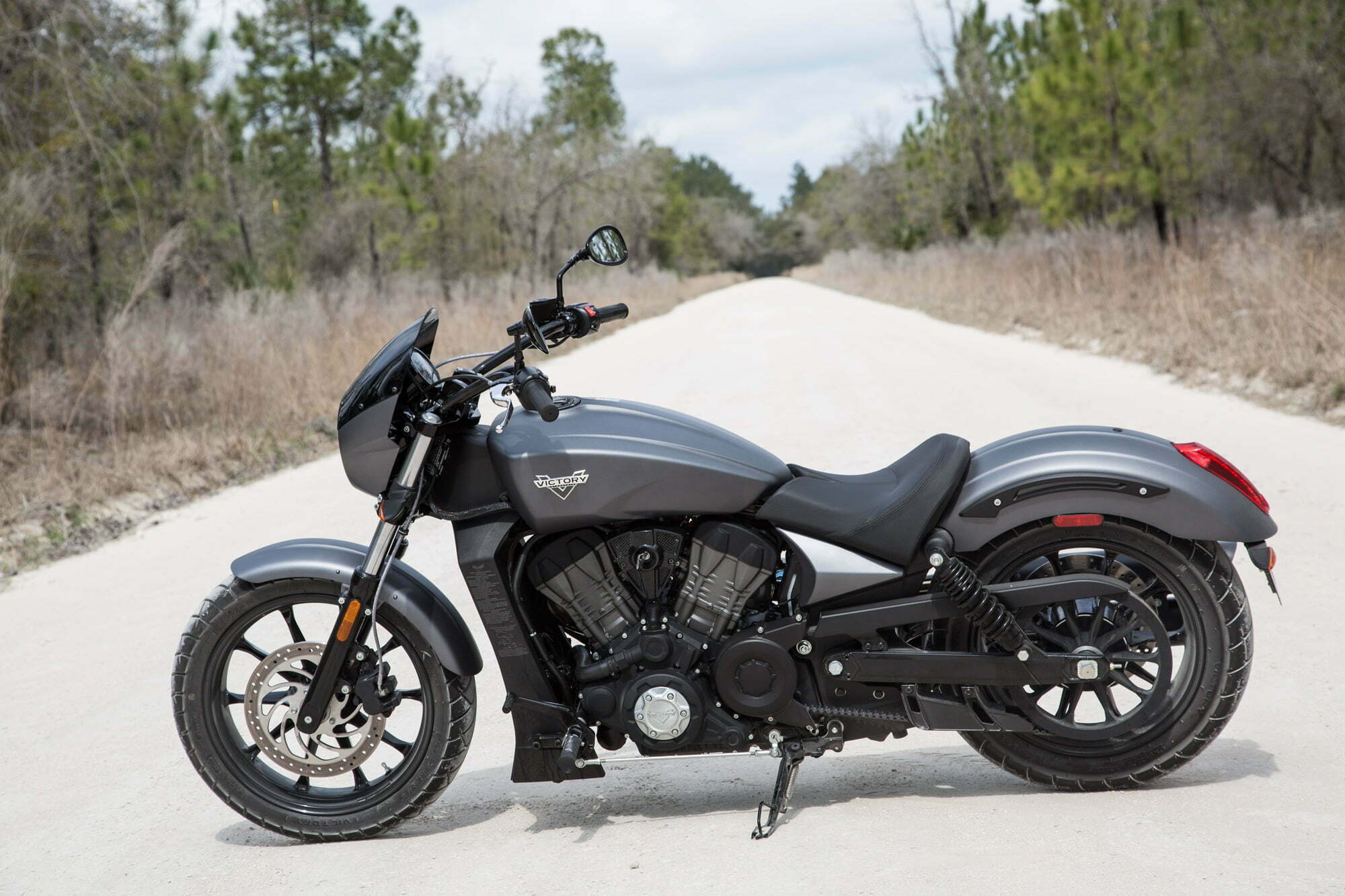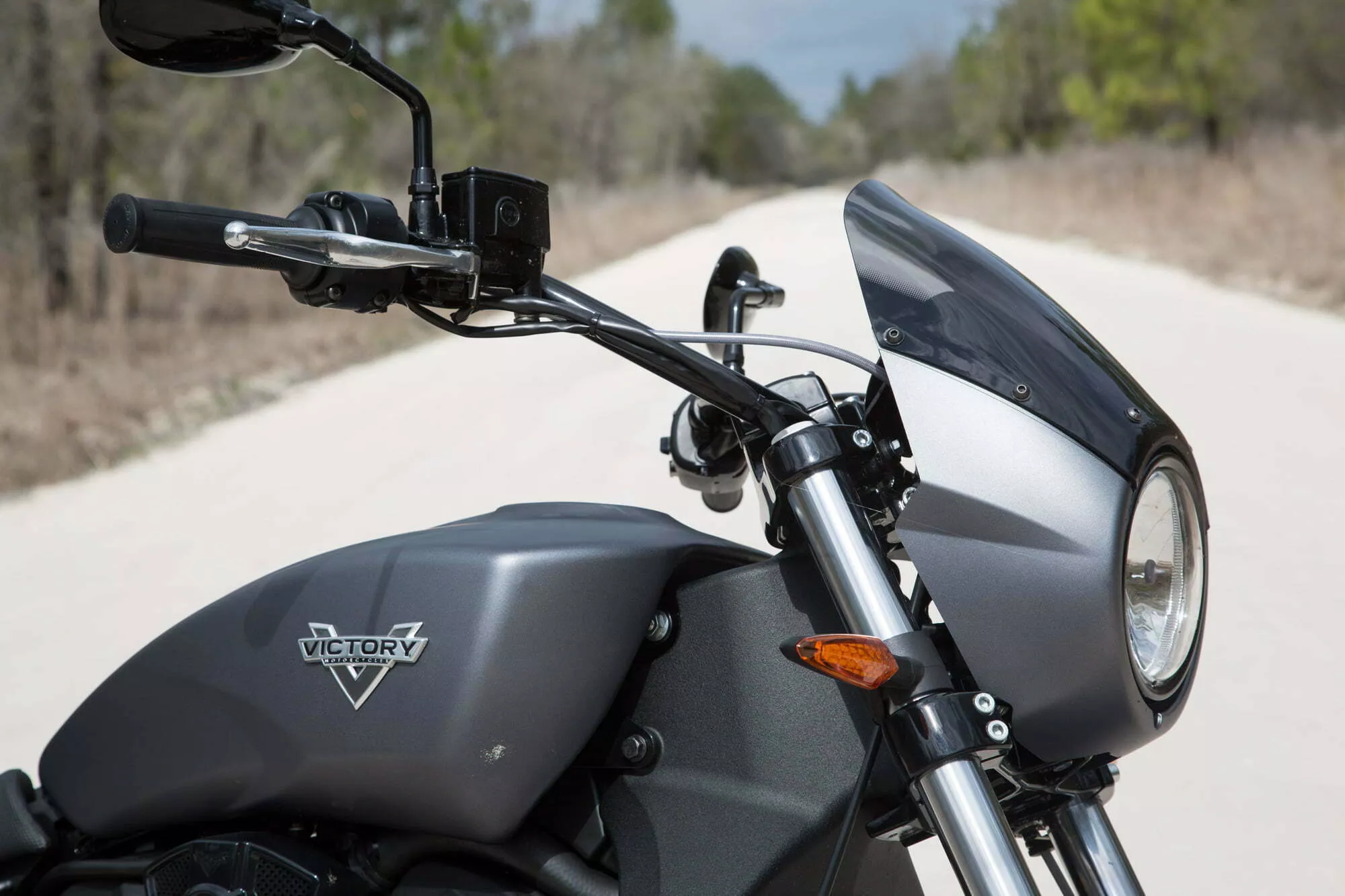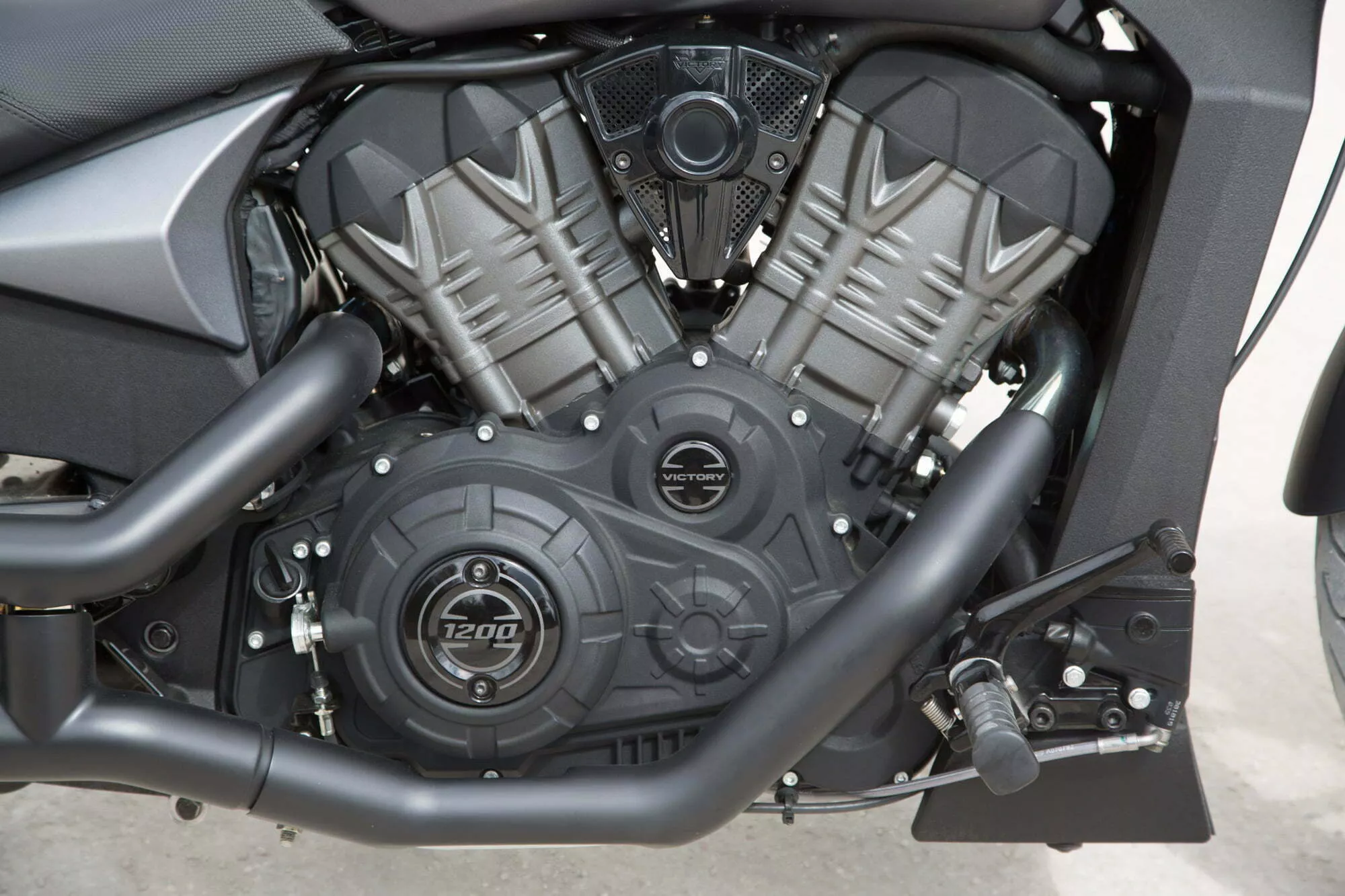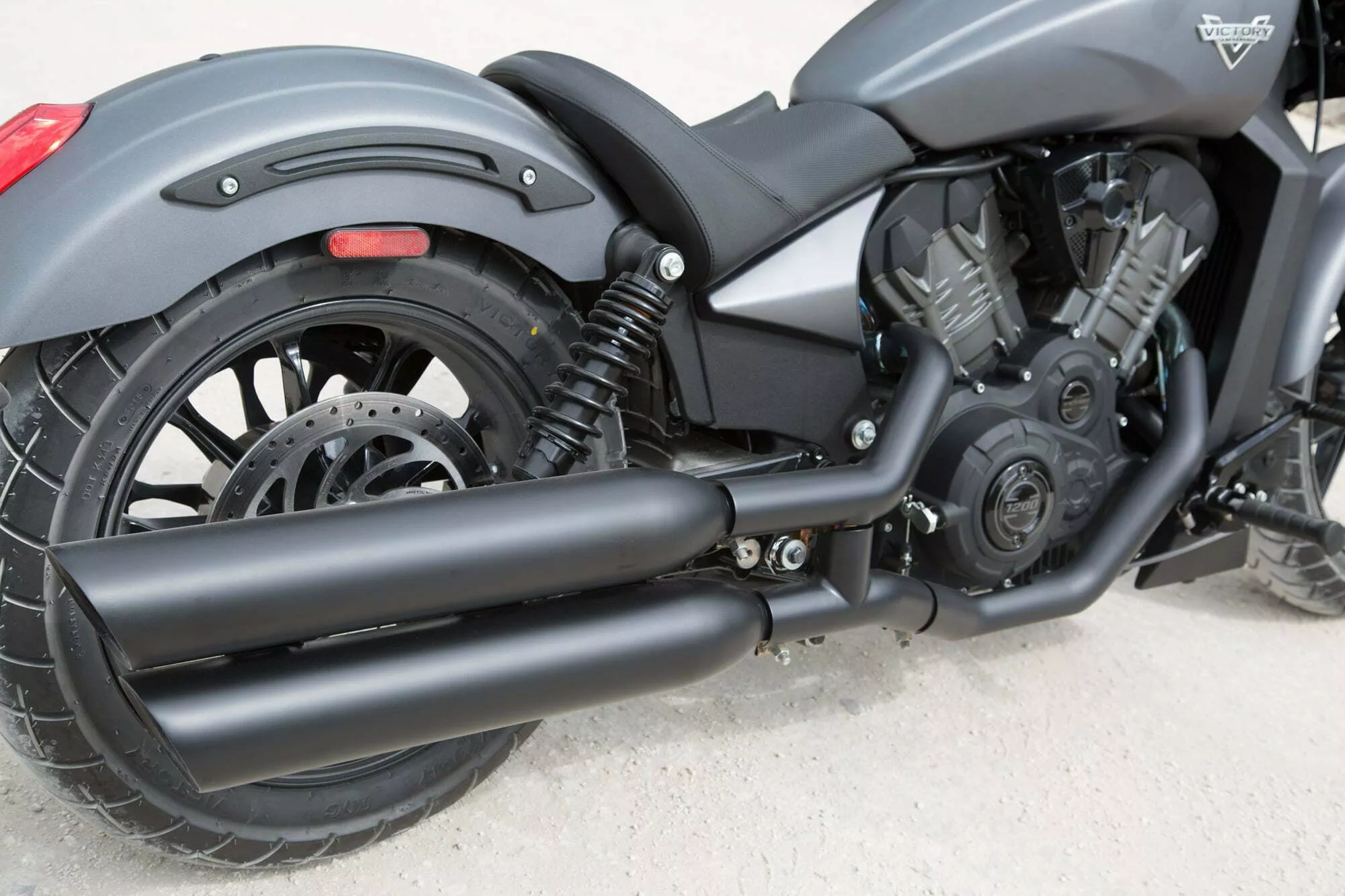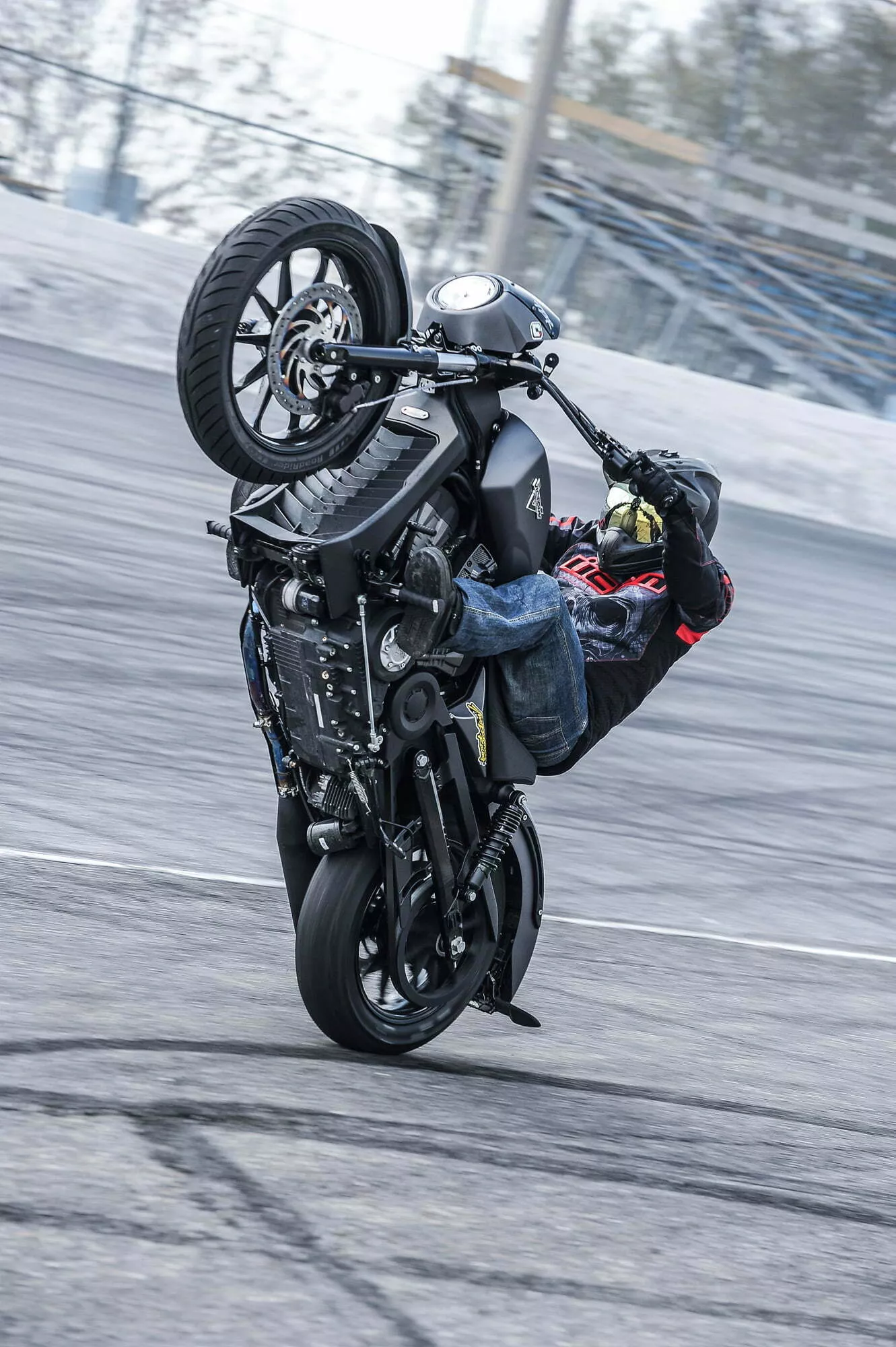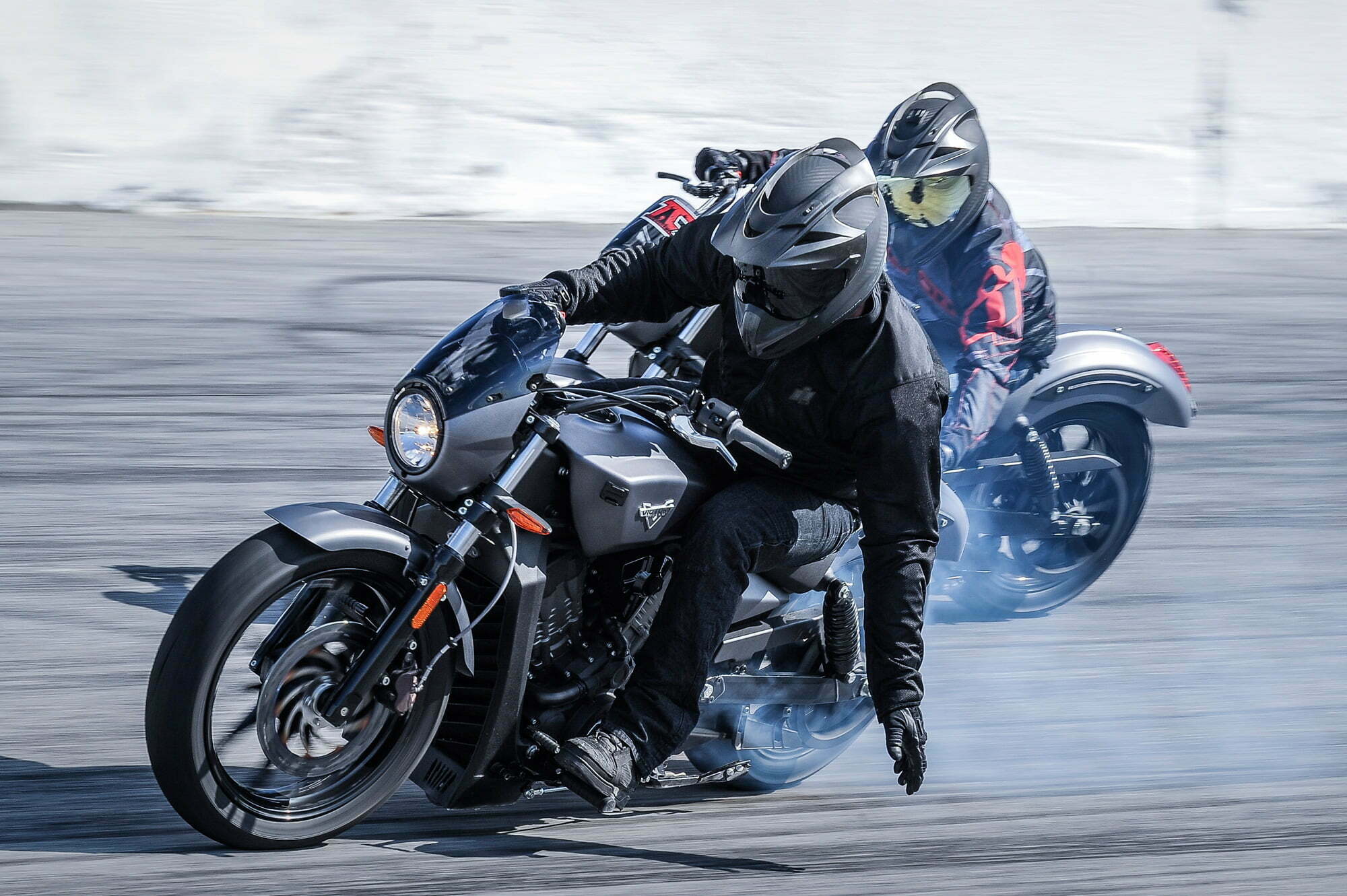 So what's the Octane all about? Let's be clear, this bike isn't meant to compete with Japanese sportbikes or even necessarily mid-sized V-twins. It's kind of its own creature, along with the Indian Scout. It's about being a fun, modern style, light-to-light, smoke 'em if you got 'em type of proper muscle bike. At a MSRP starting at $10,499 this is a bike that is made for the masses that still value a product made proudly in the USA.  
| Specifications | |
| --- | --- |
| Dry Weight | 528 Lb. (240 Kg) |
| Displacement | 1179cc |
| Engine & Drivetrain | |
| Transmission/Final Drive | 6-Speed/Belt |
| Exhaust | Dual Slash-Cut Mufflers With Common Volume |
| Fuel System | Sequential Fuel Injection With Single 60mm Throttle Body |
| Compression Ratio | 10.8:1 |
| Horsepower (HP) | 104 HP @ 8000 RPM |
| Valve Train | DOHC, 4 Valves Per Cylinder |
| Torque | 76 Ft-Lbs @ 6000 Rpm |
| Final Drive Ration | 2.536 : 1 |
| Bore X Stroke (Mm) | 101.0 X 73.6mm |
| Engine Type | Liquid-Cooled 60° V-Twin |
| Suspension | |
| Rear Suspension | Twin Shocks With Dual-Rate Springs, Adjustable Preload; 3.0-In. Travel |
| Front Suspension | 41mm Damper-Tube Forks With Dual-Rate Springs; 4.7-In. Travel |
| Drivetrain | |
| Clutch Type | Wet, Multi-Plate |
| Brakes | |
| Rear Brakes | Single-Piston |
| Front Brakes | Dual Piston Caliper, 298mm Disc |
| Brake System Type | Conventional |
| Tires / Wheels | |
| Front Tires | 130/70-18 63h |
| Rear Wheel | 17 X 4.5-In. Cast 10-Spoke |
| Front Wheel | 18 X 3.5-In. Cast, 10-Spoke |
| Rear Tires | 160/70-17 76h |
| Dimensions | |
| Seat Height | 25.9 In. / 658mm |
| Wheelbase | 62.1 In. / 1578mm |
| Rake/Trail | 29.0°/ 5.1 In. / 130mm |
| Fuel Capacity (Litres) | 3.4 Gal. / 12.9 Ltr |
| Overall Vehicle Length | 90.9 In. / 2286mm |
| Lean Angle | 32 Degrees |
| Colors (Base) | Matte SuperSteel Gray |
| MSRP | Starting at $10,499 |
| | |
---
Get the all the latest issue of Hot Bike magazine! Subscribe directly from us.