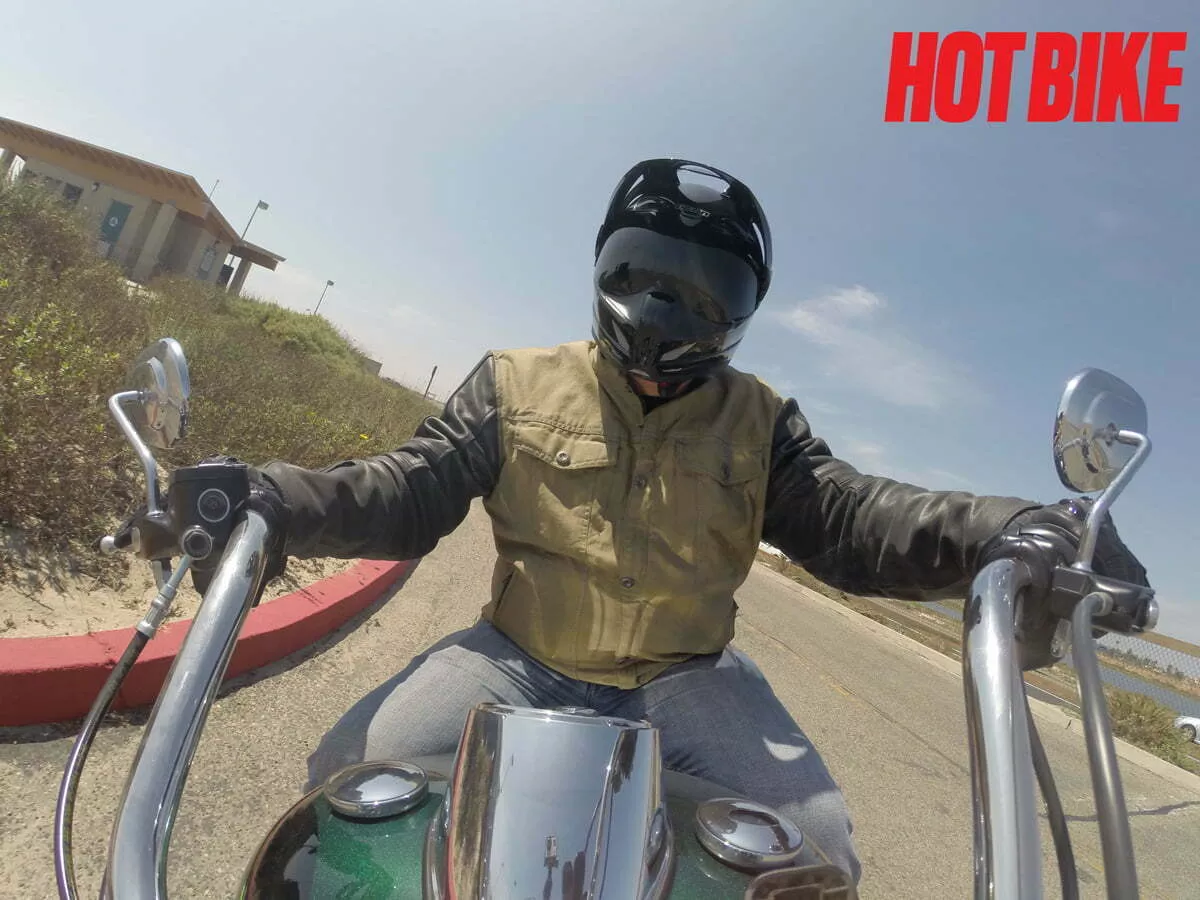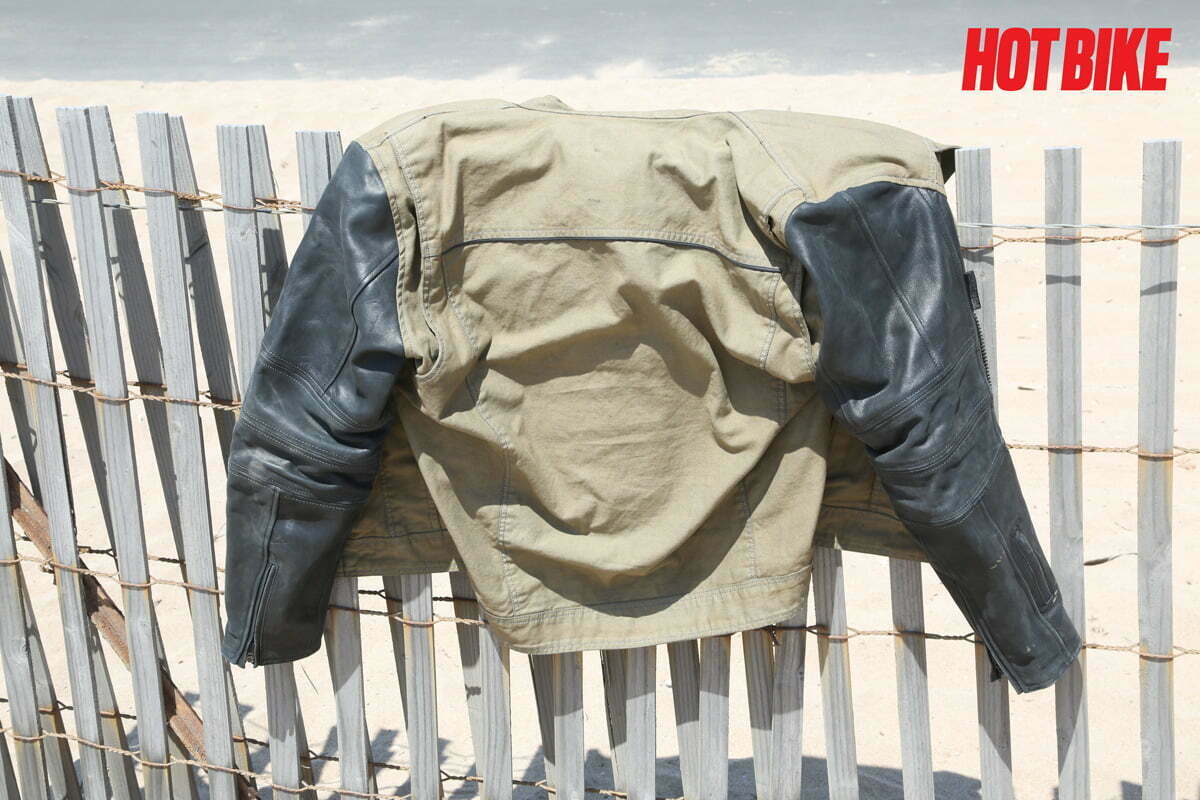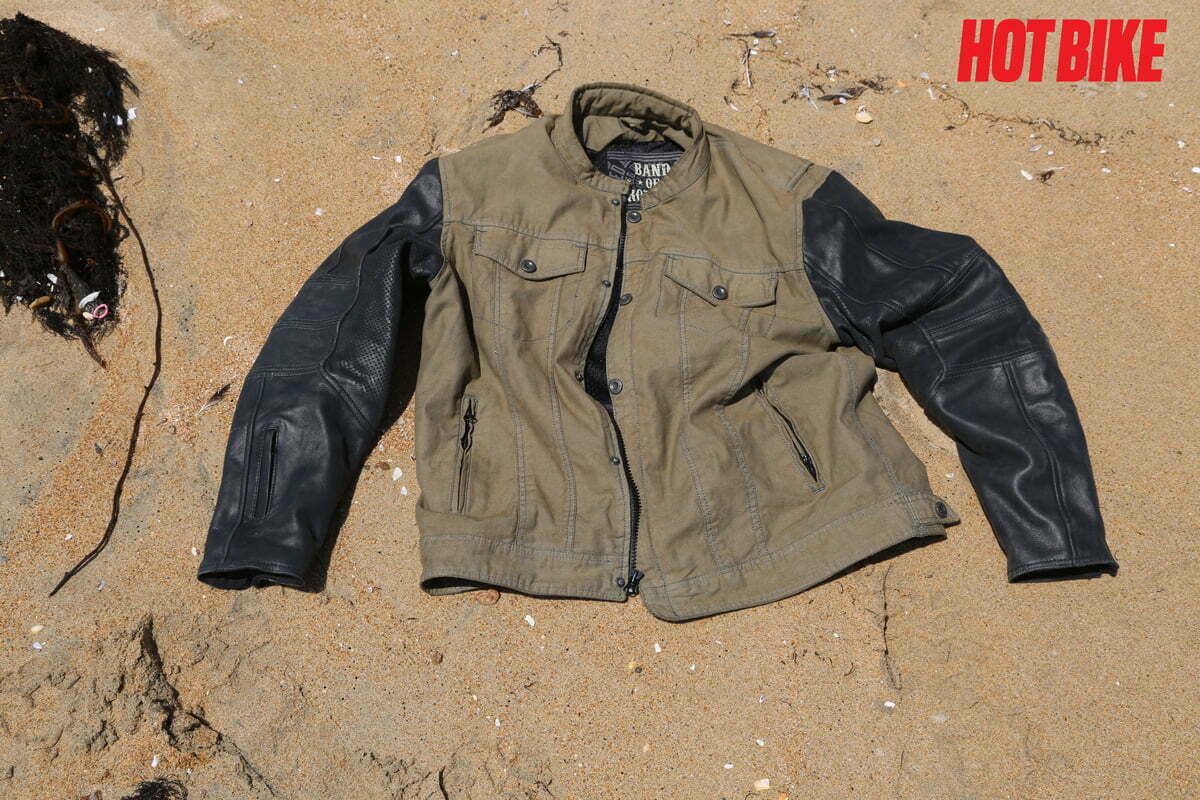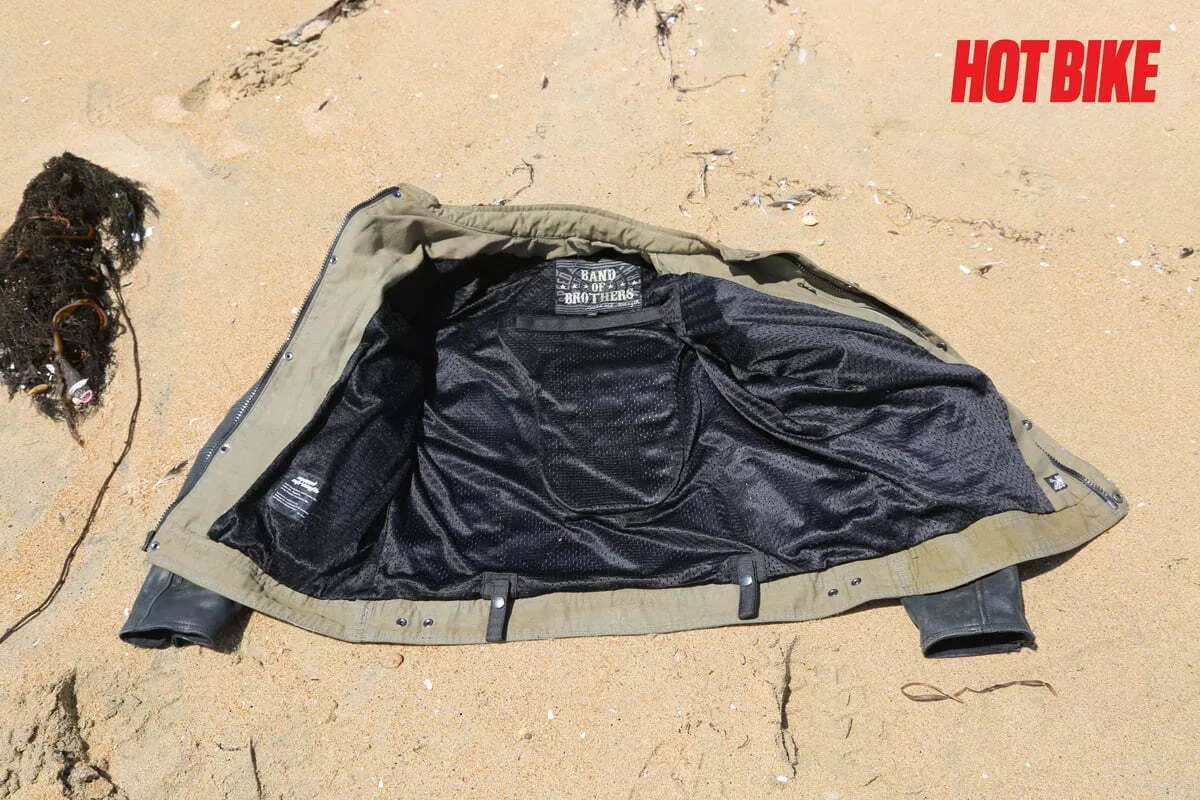 I have been wearing the Band of Brothers jacket from Speed and Strength for about a month now. The bikes have varied from full to no fairing, like on the 2015 Harley-Davidson Road King #elreyhotbike I've been testing.
My first impression was it looked a bit confused if it is supposed to be a leather or denim jacket. Turns out it is the best of both worlds. Because of lack of visible vents, it seems like this jacket is going to be super hot under non-moving conditions. While it is a little bit warm sitting still in the sun, once you get moving, cool air is let in from vents underneath the arms. It actually flows quite a bit of air. So much that during the morning hours, this thin blooded Californian was actually a little bit cold.
Fit is a bit a on the large size, but than again so am I. You may want to try one on before ordering. Because of the roomy size, for once I didn't immediately remove all the pads. The short collar and sleeves are perfect for all day cruising and let their own bit of airflow in if desired. There is even a reflective trim on the back that glows under headlights, but is virtually invisible during the day.
Over all, the Band of Brothers jacket has become my go-to jacket for riding around thanks to it subdued neutral styling and overall comfort.
Features:
Combined Premium Cowhide Leather and Denim Frame
Removable Vault C.E Approved Shoulder And Elbow Protectors
Removable Vault C.E Approved Spine Protector
Lockdown™ Waist Adjuster
Perforated Leather Under Arm Panels
1″ Mandarin Style Collar
Belt Loops For Pant Attachment
Reflective Trim
Price: $249.95
For more colors and odering visit: ssgear.com.