Holy shit. Holy fucking shit. Holy fuckballs, and ass. Oh, and tits. Did I say taint? "Real mature, Jordan," I can hear my parents murmuring. No, I don't have tourettes. I'm just in complete shock that I'm back here with you fine folks for the return of Hot Bike Magazine. It's surreal. And I have a lot of pent up energy after sitting silent for so many years without an outlet to vent. After all, the world has fallen into a full-scale bizarro-land chock-full of absurdity, judgment, and overwhelming ridiculousness. Everyone knows everything. And they can't be told otherwise. Since my last column (December 2018), a lot of shit has changed. 
From the Hot Bike perspective, the circumstances from where I sit now as opposed to where I sat four years ago are quite different. You see, Hot Bike used to be owned by a big corporation. Then it was bought by another corporation. Then another. All the way until it couldn't take it anymore. Poor old Hot Bike just became unmergeable. I mean, mergers were like California earthquakes. They happened so frequently that people would just kind of smirk and then go about their business.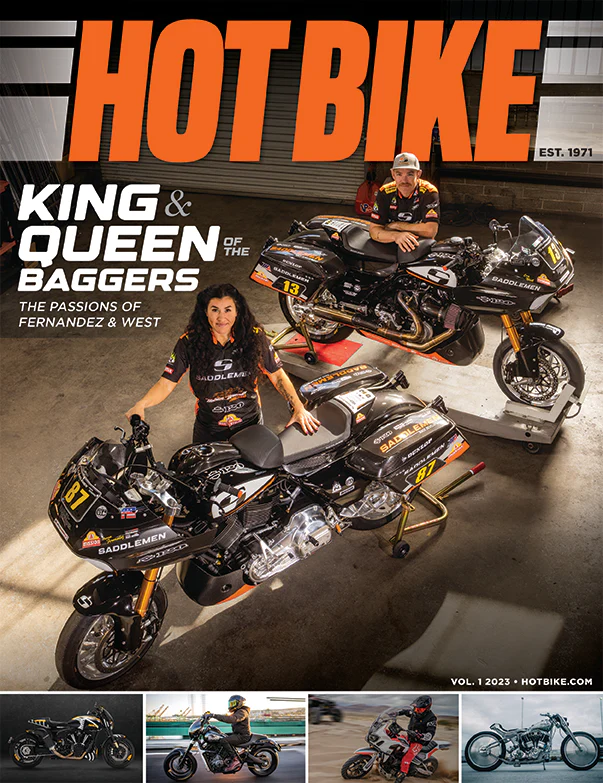 "IN MAY OF 2021 I HAD THE CHANCE TO
PURCHASE HOT BIKE'S INTELLECTUAL
PROPERTY FROM MY OLD EMPLOYERS. 
SO I DID JUST THAT."
In January 2019, the corporate brass made the call to stop publishing Hot Bike, which meant I was out of a job. While I was left there standing with my dong in my hand (metaphorically speaking, of course. Not a #MeToo kinda way), all I could think was, "what the hell am I gonna do now? Go and get a real job?"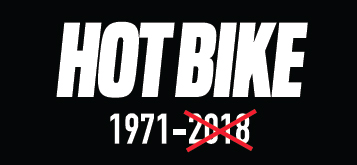 I was always stoked to have a job riding and building motorcycles, and writing about them. I wondered if the other shoe was ever going to drop. In fact, I'd dodged many merger bullets before, but I was beginning to think that maybe they forgot about me and I'd soon be moving to the basement with my red stapler. Sadly that wasn't the case. I was laid off with a nice severance package and that was pretty much that.
While I was figuring out career next steps, my daughter Kennedy had just been born, my son, Brody, had just turned 6, and my wife was in rough shape because of some complications after Kennedy's birth. To put it simply, my family needed me.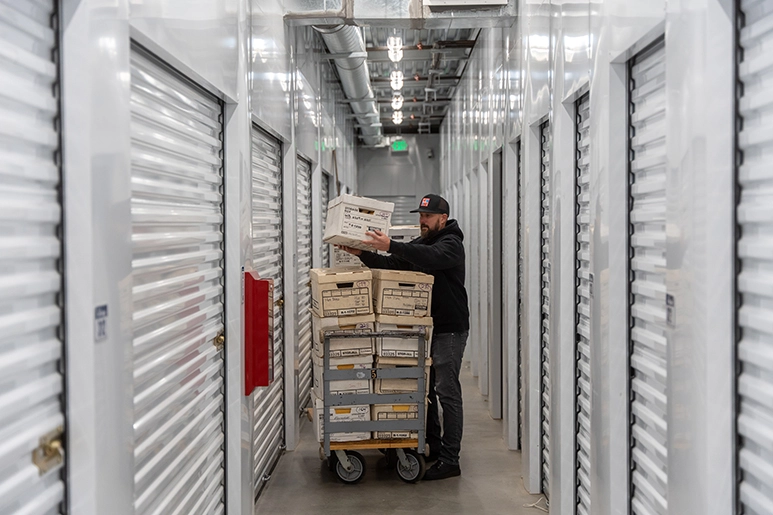 After a few months of down time, it was time to get back to work. I'd built a rapport with Gard Hollinger, from L.A. County Choprods back in the day through my Hot Bike experience. Well that same Gard Hollinger went and co-founded ARCH Motorcycle Company with actor and bike fanatic, Keanu Reeves. Just as my severance was running out, they were looking for someone to fill the sales and marketing type role.  After a lengthy interview process, I was hired in April of 2019.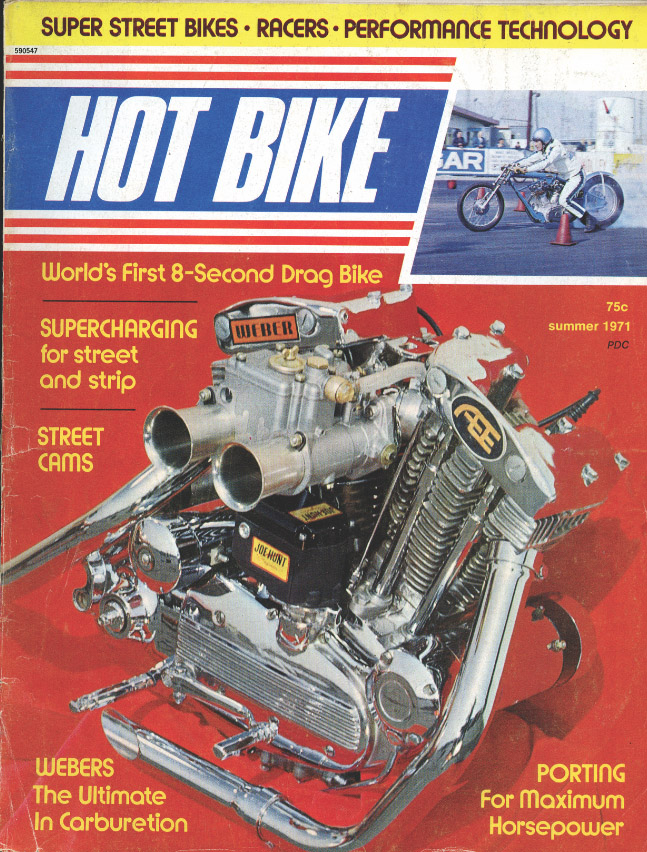 Working at ARCH was cool. I learned a lot—a ton, actually—and I'll always be grateful to Gard and Keanu for bringing me on board to join the team. It was a great gig, but it just wasn't my forever gig. This is what I know and love (whatever this is). It's what drives and fuels me. I'm intrigued by creativity. I get a kick out of unique creations from custom bike builders I have never seen before. I'm fascinated by two-wheeled culture in India, Vietnam or Thailand. I'm drawn to those who still shape metal by hand. I'm in awe of the meticulousness of engraving metal or pinstriping paint. I am curious as to what makes things generally function better. Simply put, I'm an inquisitive guy who is intrigued by a lot of different stuff, all relating to motorcycles.  
In May of 2021 I had the chance to buy Hot Bike's intellectual property from my old employers. So I did just that. I focused on ARCH during the day, and Hot Bike at night and on the weekends. But it deserved more. Much more. And I decided to shit or get off the pot and do Hot Bike full time. 
Now here we are, printing a magazine once again. Thanks to you. And a bunch of people, really. First and foremost, a huge thanks to Ashley. Thank you for believing in me, and putting up with me risking financial ruin. Thank you for encouraging me to chase my dreams. I love you. You're the breast.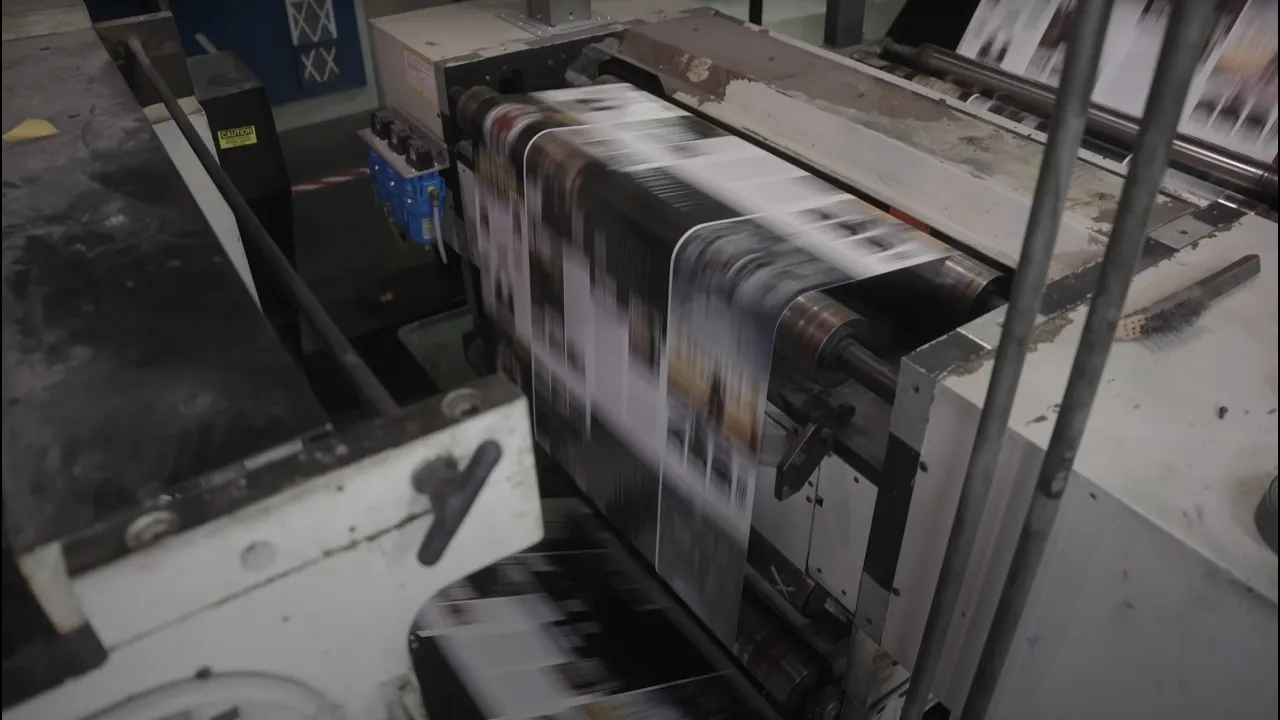 To my kiddos, Brody and Kennedy (hopefully mom scribbled out the first sentence!)… My hope is that as your father, you're seeing that it is okay to take risks and go after what you want. Sometimes. Thanks to my parents for always cheering me on. 
Thank you to Gard and Keanu. Instead of kicking me to the curb when I told you I'd purchased the Hot Bike IP, you encouraged me and even mentored me throughout the journey. Thank you! 
Thanks to Kurt Hoy, who went halfsies with me to buy the business. Kurt is one of the best dudes I know. I'll forever be in debt to him for taking a chance on purchasing the Hot Bike IP. Without you, this wouldn't have happened. Thank you, sir. 
Thank you to Robert Martin. When we left off  in January 2019, we had so much left we wanted to accomplish when the magazine folded. Well, here's our shot, amigo. Let's do this. And Irene Gonzalez for rejoining the team and always keeping things on track. Thank you to all of you who supported my hair-brained idea to launch a Kickstarter campaign to raise funds to bring the magazine back. Your support gave me the confidence and wherewithal to understand that the industry was in fact interested in seeing a quality printed magazine once again. So much so, that the wonderful advertisers you see throughout these pages, felt it was necessary to have something tangible for you to have in your hands again.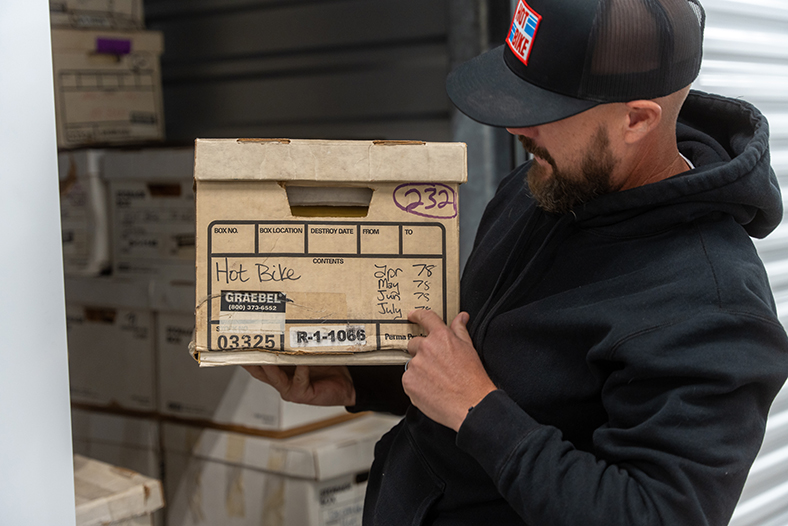 And last but not least, thank YOU! Whoever you are. If I've forgotten you, please forgive me. I waited to the last minute to write the most difficult piece in this issue: My column. If you've invested any time whatsoever to thumb through our latest labor of love. I owe you a debt. I've poured my blood, sweat and tears into this thing. And a shitload of money. All because I love this industry and I believe in this brand. And I'm grateful to you for supporting what we're doing by subscribing to this fine publication once again. I know I'm not everyone's cup of tea, or sanka, or RedBull. I say what I want, but you'll always get the truth. I'm not trying to sell you. By bringing this magazine back, I'm honestly just trying to do my part in keeping the motorcycle industry momentum moving forward. Because it's an industry that I grew up in. It's all I really know. If this magazine can assist with doing that in any way, then I've succeeded. 
I do hope that you'll support what we're doing by signing up for a subscription of this iconic magazine. Because we're 100-percent independently owned and operated by enthusiasts for enthusiasts, your support is what keeps us afloat. If you're considering signing up for a new Hot Bike subscription, do it! I can at least promise a relatively entertaining and informative ride… Just give me a chance to earn your business. I'll do everything in my power to keep it.
Drop me a line (info@hotbike.com) and let me know what you think of the new Hot Bike. I look forward to connecting with you.