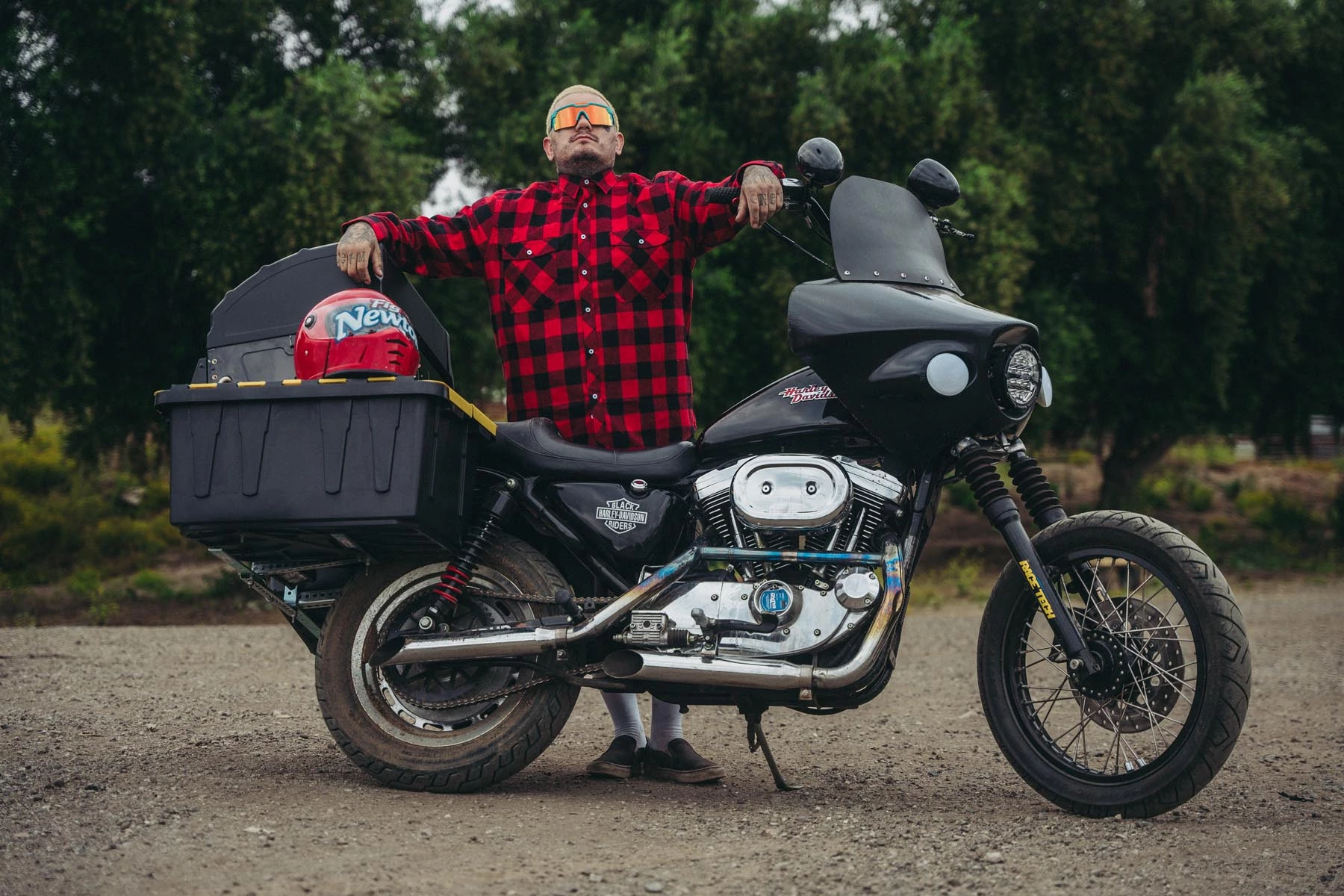 Mark Atkins aka The Rusty Butcher loves his Harley-Davidson Dyna more than anything in the world. He's worked his entire life to own one, and now, he's able to call himself a true Dyna bro. In fact, he constructed this Harley Dyna as a true representation of his creativity, DIY spirit, and his passion for adventure. And grilling on the go. And chillin' with the homies.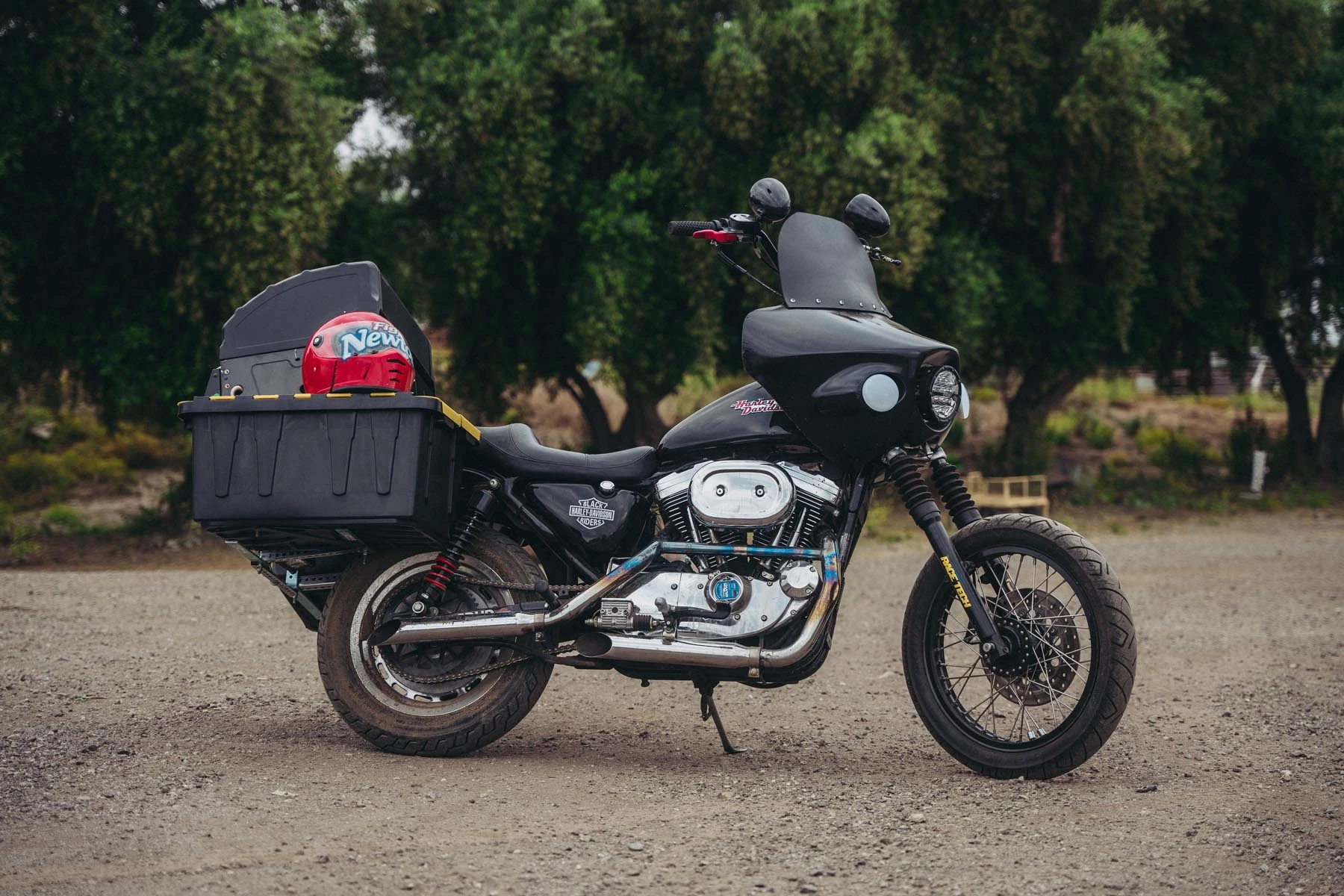 Mark's unique approach to customization showcases a fusion of OEM components and Mark's ingenious ideas, resulting in a motorcycle that stands out from the crowd. With features like his one-off defender bags, DIY custom lighting, and a built-in barbecue, this Dyna is a perfect companion for camping, partying, and exploring the open road.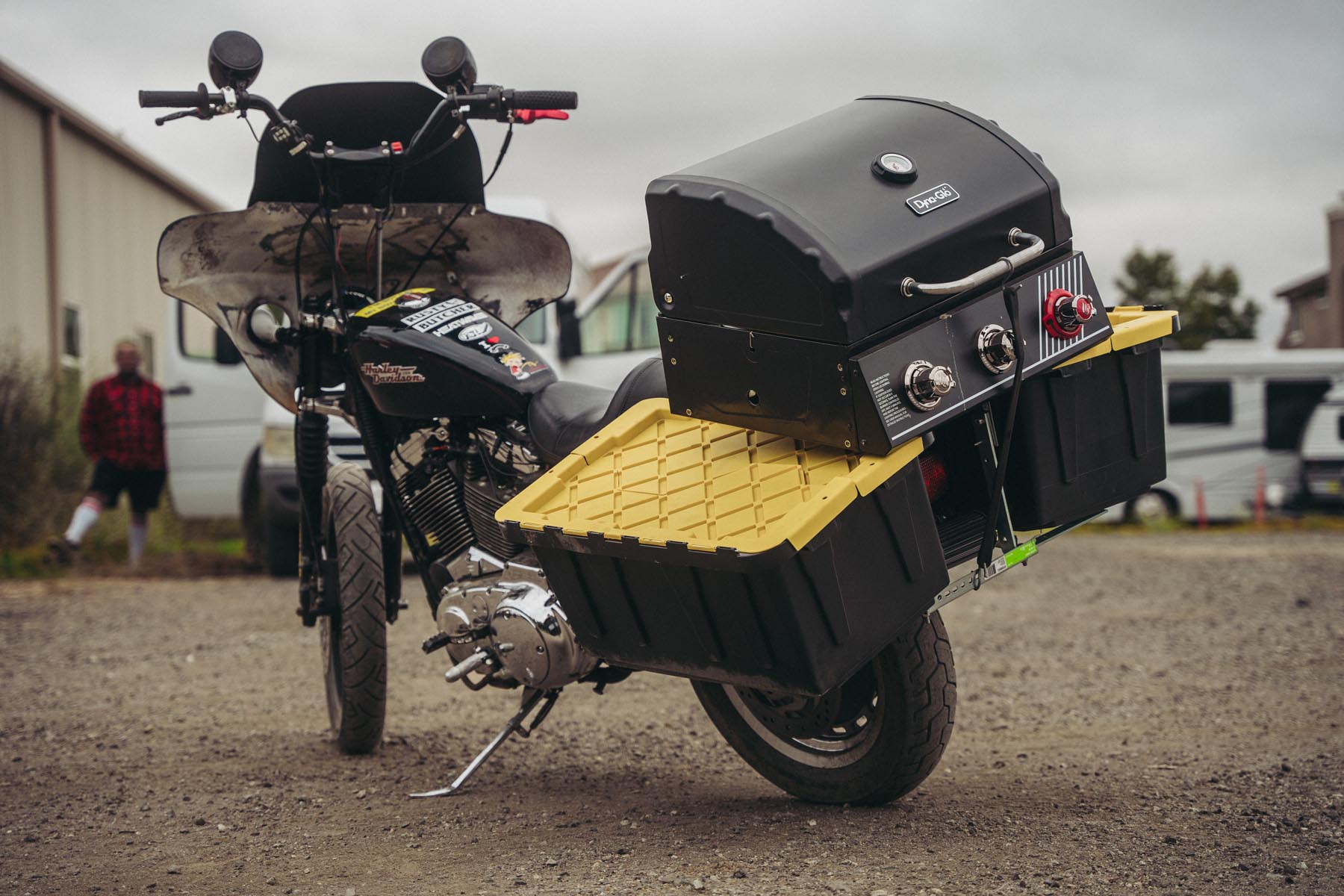 Mark Atkins' Dyna build is a testament to the power of DIY ingenuity. Unlike many traditional custom bike builders, Mark isn't a professional with access to high-end tools and resources. Instead, he leveraged his creative vision and made the most of the tools available to him, resulting in a bike that rivals those of established shops. The build is marked by a spirit of resourcefulness and determination, showing that anything is possible with dedication and a bit of DIY attitude.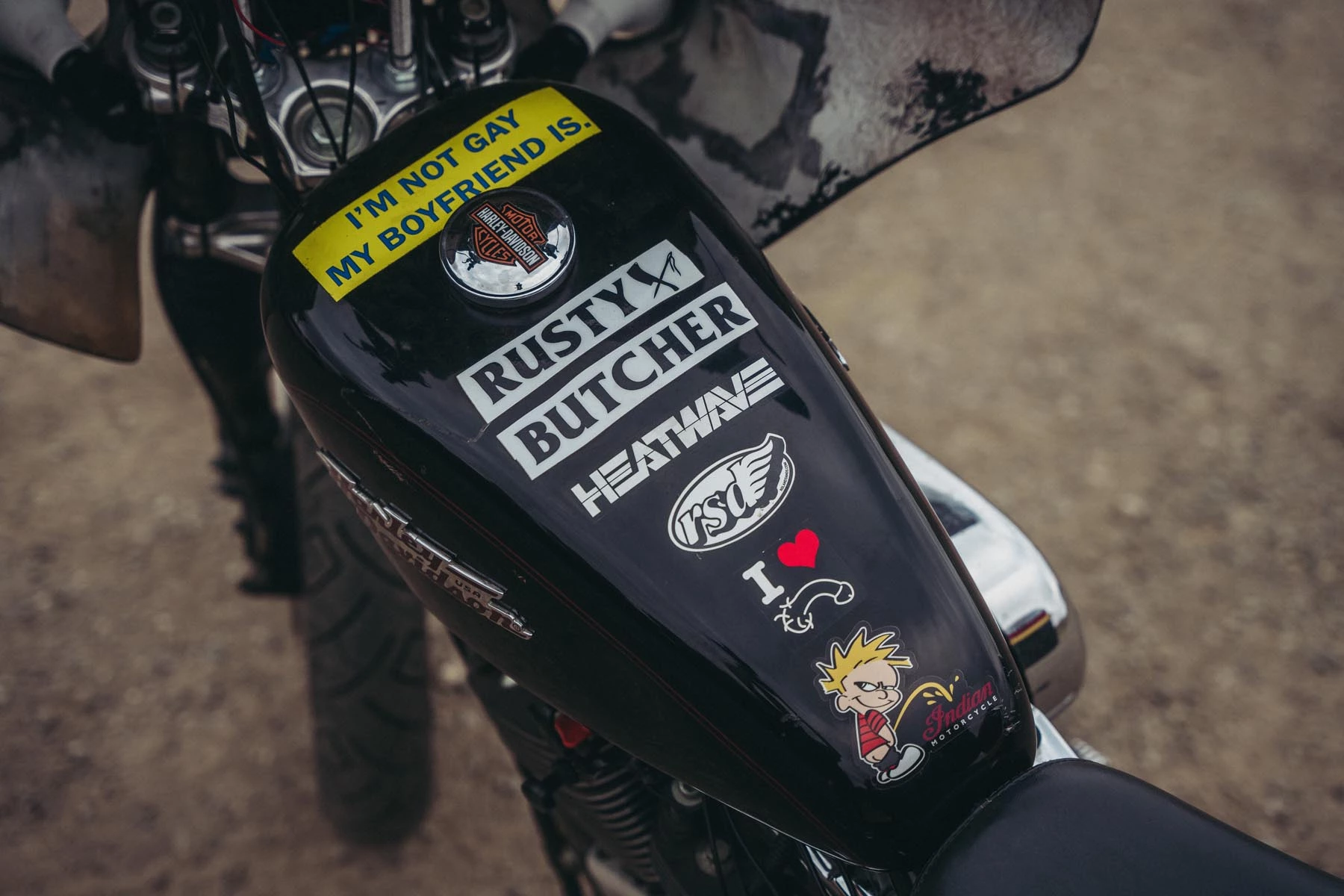 One of the standout features of Mark's Dyna build is the OEM defender bags. These bone stock bags offer both style and functionality, and Mark brilliantly integrated them into the design. The bags provide ample storage space, making it ideal for camping trips and long rides. And beer storage. Lots of beer storage. Moreover, the bags are perfect for carrying essential items, such as a portable propane grill, camping gear, and, of course, beer.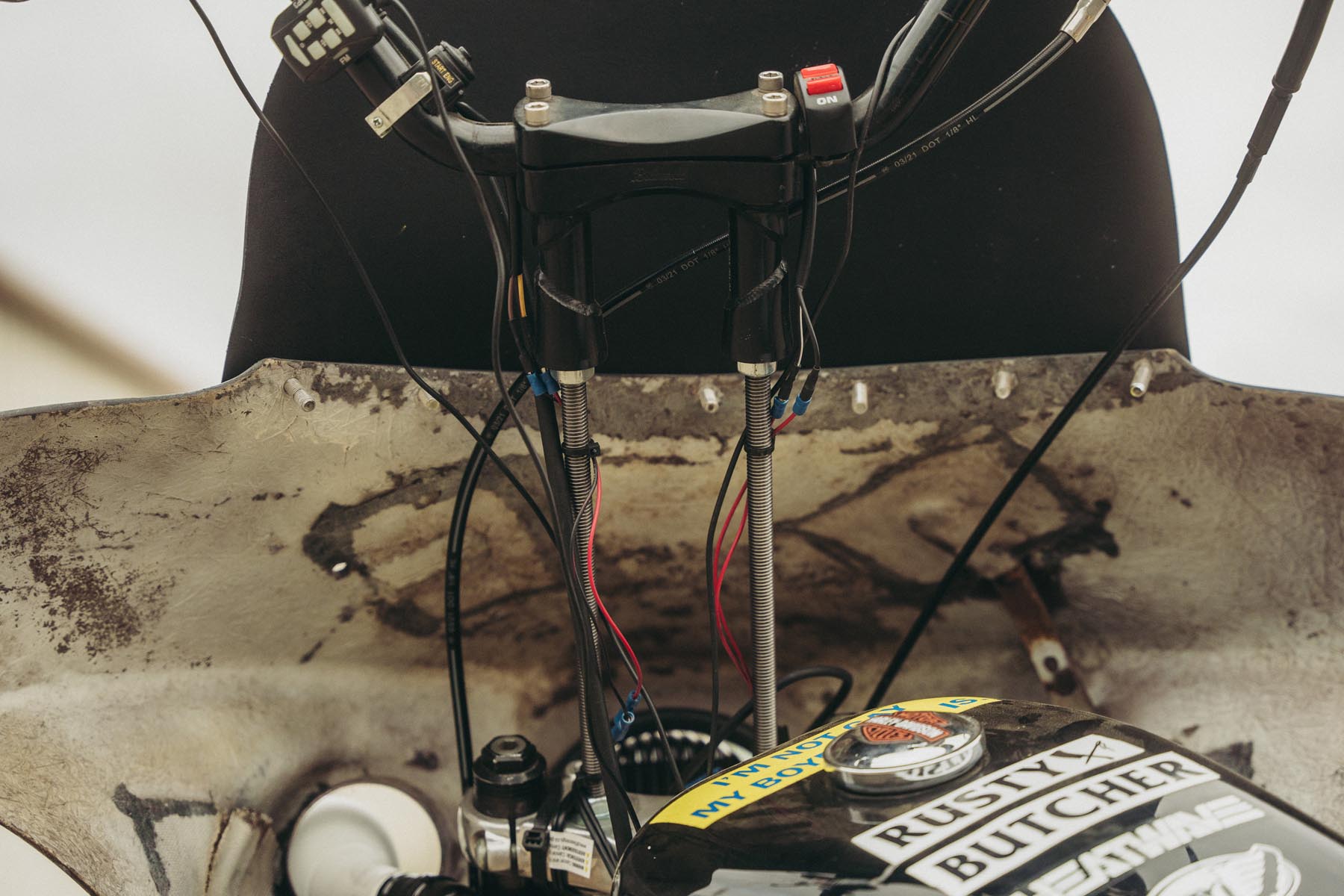 Mark incorporated an OEM Dyna fairing with custom one-off lamps into the build, making the motorcycle stand out during nighttime rides. To power these lights, he installed a power inverter, enabling him to connect various appliances while on the go. The innovative use of switches adds a practical touch, allowing Mark to toggle the lights when signaling turns, increasing safety during night rides. Additionally, the power inverter opens up possibilities for adding a fan or other accessories to enhance rider comfort during hot weather.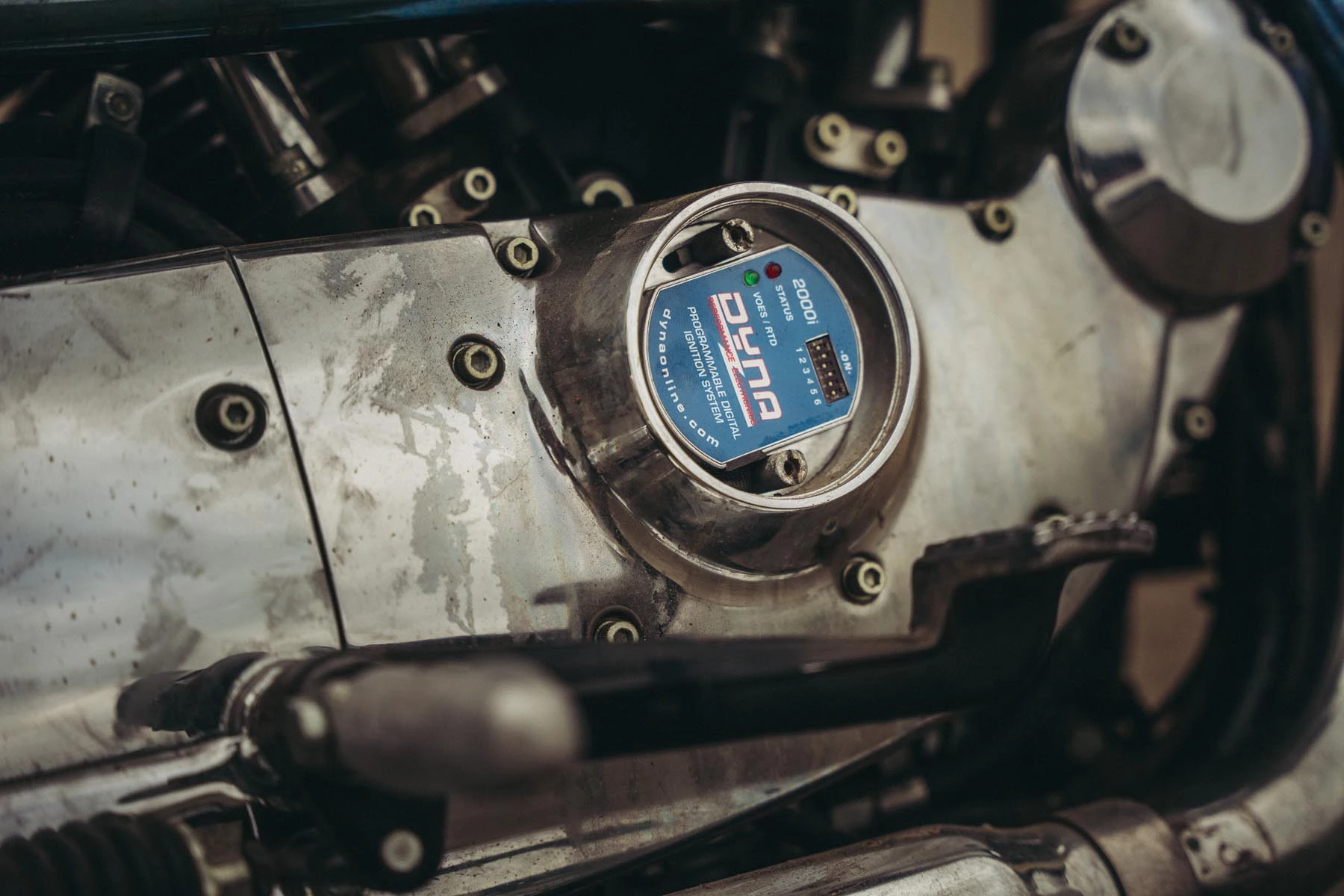 In his quest for uniqueness, Mark added custom foot pegs to his Dyna, which not only offer excellent grip but also a playful design. The integration of a Dynaglow barbecue on the motorcycle is a true showstopper. This creative addition reflects Mark's sense of humor and desire to have a functional barbecue available wherever he travels. The Dynaglow barbecue is not only an eye-catching feature but also a testament to Mark's dedication to incorporating his ideas into the build.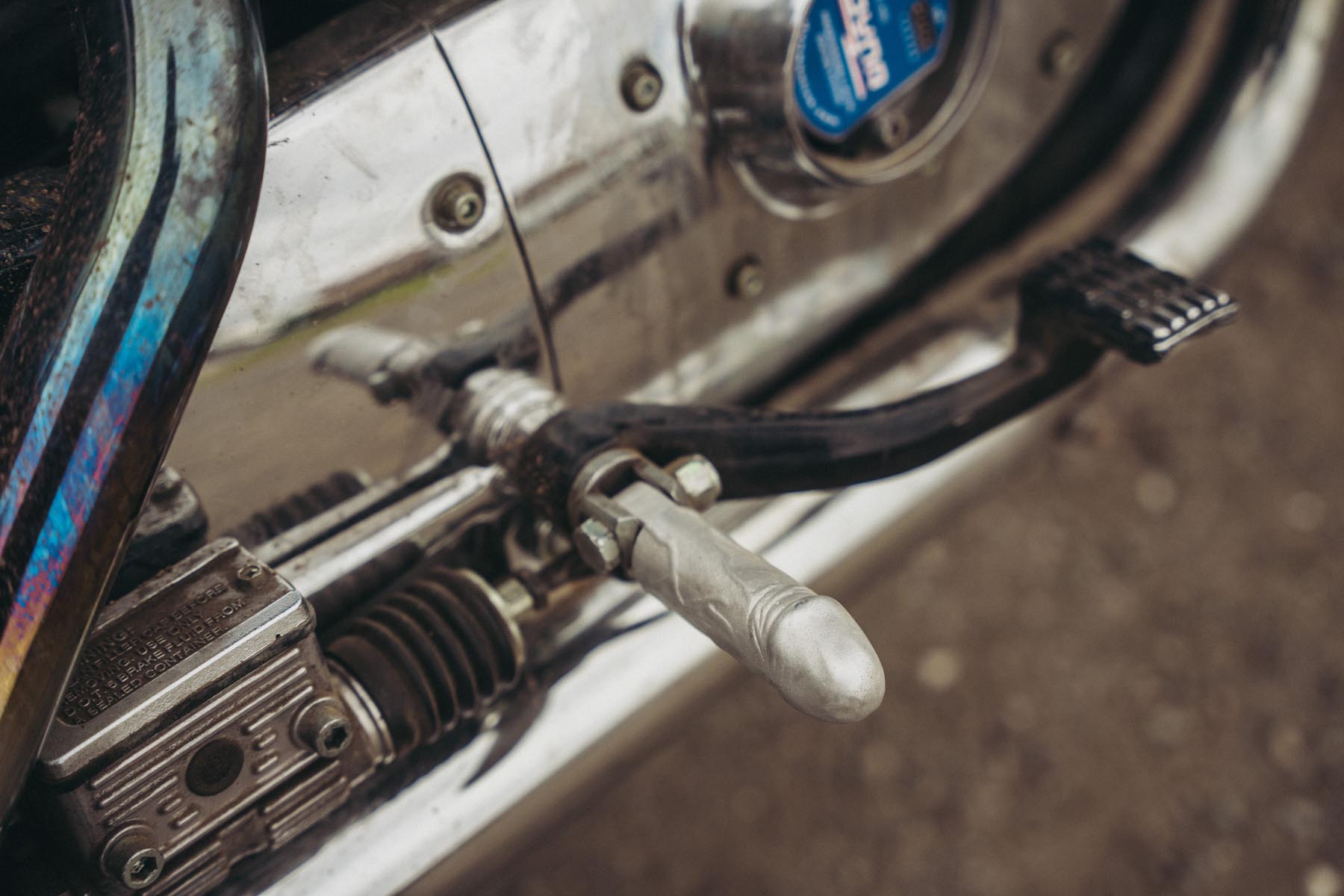 Throughout the build process, Mark faced various challenges, from mastering the wiring intricacies to getting the measurements right. Despite not having a formal education in mechanics, his determination led him to overcome these obstacles and create a remarkable Dyna motorcycle. While the build is still ongoing, Mark's first goal is to cruise to Starbucks with his buddies—a testament to the bike's practicality and enjoyment.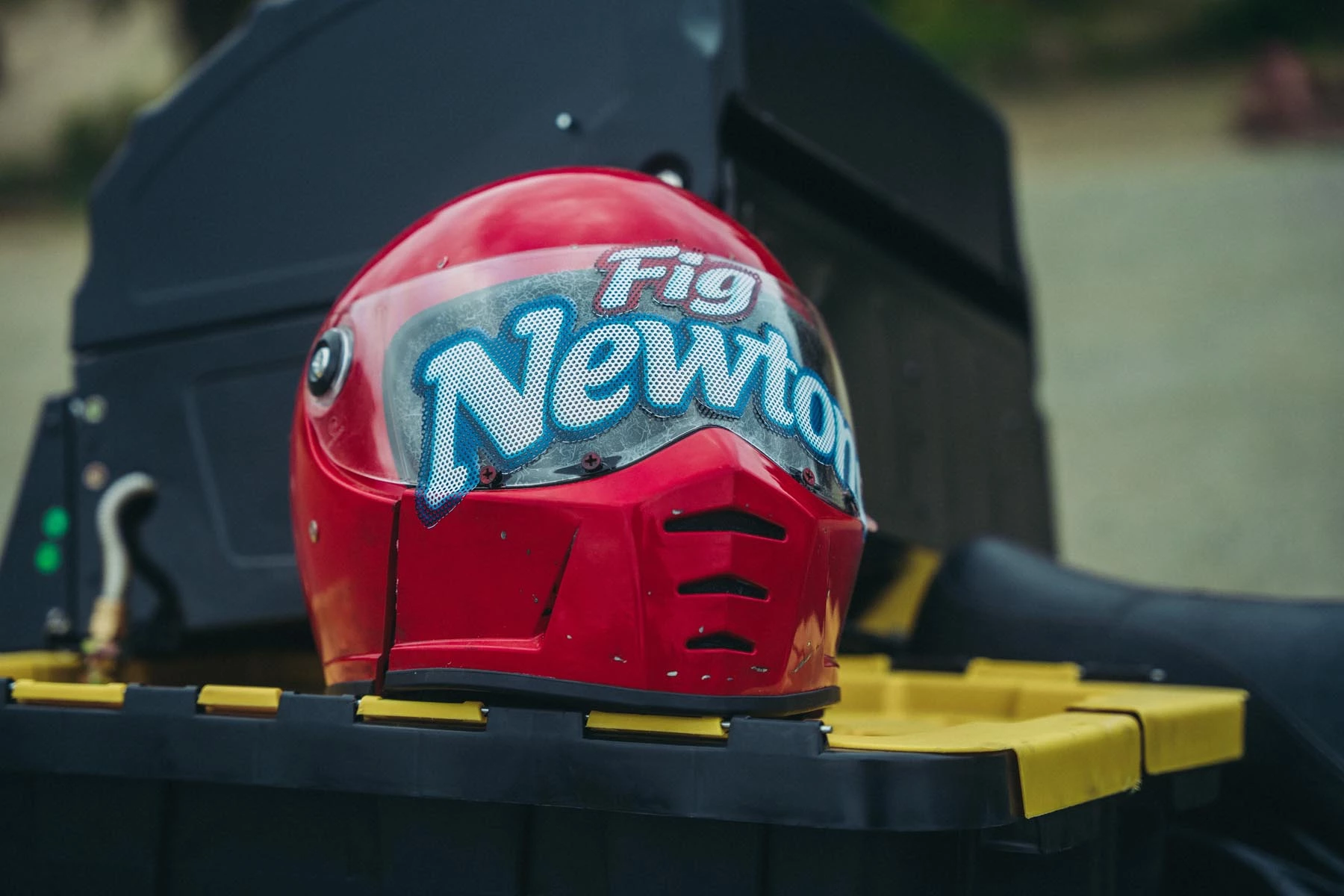 Mark's Harley-Davidson Dyna is a remarkable example of a DIY build that blends OEM components with imaginative ideas. The fusion of functionality and creativity makes this bike a perfect companion for camping trips, parties, and everyday adventures. Mark's journey of building this Dyna demonstrates that passion and dedication can overcome any challenges, regardless of professional training or access to top-tier resources. As his project continues to evolve, it is sure to inspire other riders to embark on their own unique custom builds. Who knows, maybe Mark's Dyna will grace the cover of Hot Bike magazine?