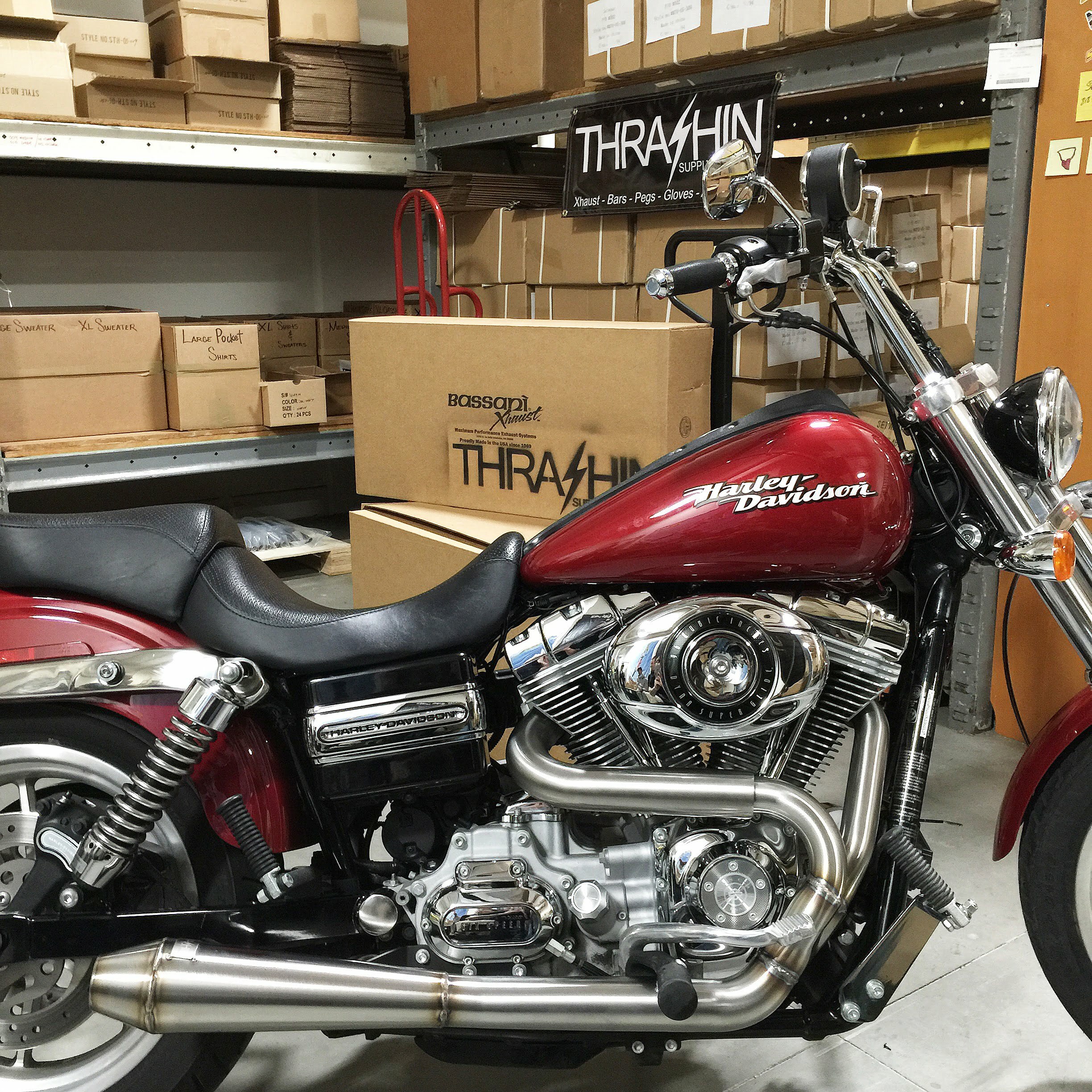 The Thrashin' Supply Co. pipe fits under the footpeg and is tucked up and away; no more scraping in corners at lean. There's also a heat shield on the rear head pipe so you don't burn your pant leg. This is a full stainless steel collector system with 1 3/4-inch head pipes and 4-inch Megaphone muffler and stainless steel end cap. The system clears most bags including those on T-Sports and Switchbacks. Oxygen sensor ports and plugs fit 12mm and 18mm oxygen sensors. Includes rear cylinder heat shield and mounting bracket. Versions are available for Dynas, FXR's, and Sportsters, in raw, polished or black finish.
Find out all about the 2-into-1 and Thrashin' Supply Co's other stuff for your bike. Call them at (818) 812-9182 or peruse their website, thrashinsupply.com
Hot Bike has tons of beautiful bike features and great stories behind them. Look for yourself.