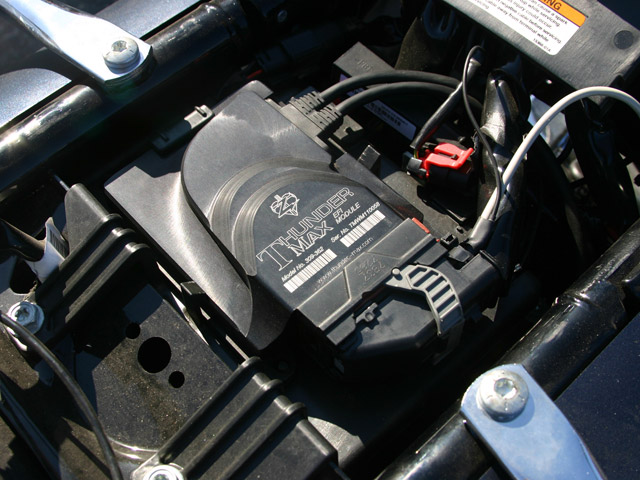 Delmarva Bike Week and Daytona Biketoberfest were both huge successes for ThunderMax, Thunder Heart and the Zipper's Performance tech teams. These shows were the first opportunity for many riders and enthusiasts to see the pre-production ThunderMax for Throttle-by-Wire installed on Touring H-D models… and not just for show!
ThunderMax for Throttle-by-Wire Touring bikes has been under development since 2008. The anticipation for this product has been intense. Every day the phone rings with excited riders asking "When can I get a ThunderMax for my new Touring motorcycle?"
The Thunder Heart and Zipper's Teams have been hard at work developing and testing. Throttle-By-Wire ThunderMax test units are currently installed on motorcycles traveling throughout the U.S. – climbing the Rockies, driving to the Salt Flats and down the Eastern Seaboard. The engineers haven't been getting much sleep, but seeing the pre-production units installed on bikes and riding down the road makes it all worthwhile.
Zipper's Performance is pleased to say "The wait is almost over!" ThunderMax for Throttle-by-Wire is in the final stages of development. Zipper's Performance is taking no-obligation pre-orders. The list of pre-orders is growing, so call today to reserve your ThunderMax Throttle-by-Wire unit soon!
Zipper's Performance Products
Phone: 410.579.2828>
Email: [email protected]
Part No #309-362