Atlanta Dragway might be Junior Pippin's home track, but NHRA's Southern Nationals finished up as White Alligator Racing's (WAR) event.
Not that it started that way. WAR's Jerry Savoie had been on a five-race Pro Stock Motorcycle number one qualifying streak stretching back through last year. But Savoie started this weekend in a hole when he—and the rest of the sharp end of the field—were rained out of any attempt to qualify on Friday. Only 14 bikes made attempts in a start and stop session that took nearly three hours. Angelle Sampey was quickest when the session was called for good.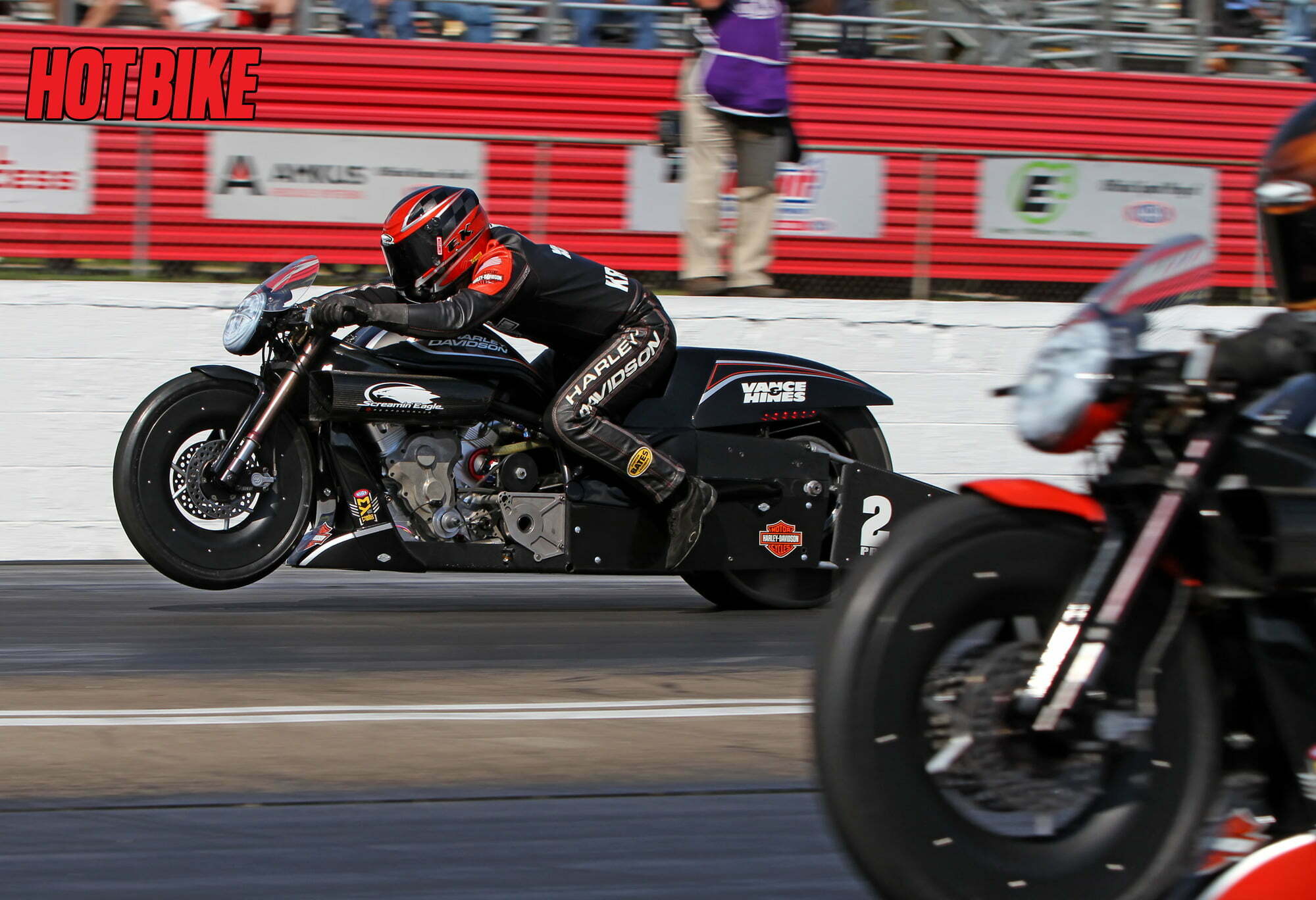 Saturday was Eddie Krawiec's day as he took number one qualifier with a 6.849 at 194.21 mph. Savoie topped out at fifth place with a 6.867, while teammate LE Tonglet stood second with a 6.858.
Pippin's rider Chip Ellis qualified Junior's EBR third with a 6.864 and was able to drive around 14th qualifier Karen Stoffer and advance out of E1. Krawiec beat Steve Johnson, Tonglet beat Cory Reed, and Savoie trailered Matt Smith.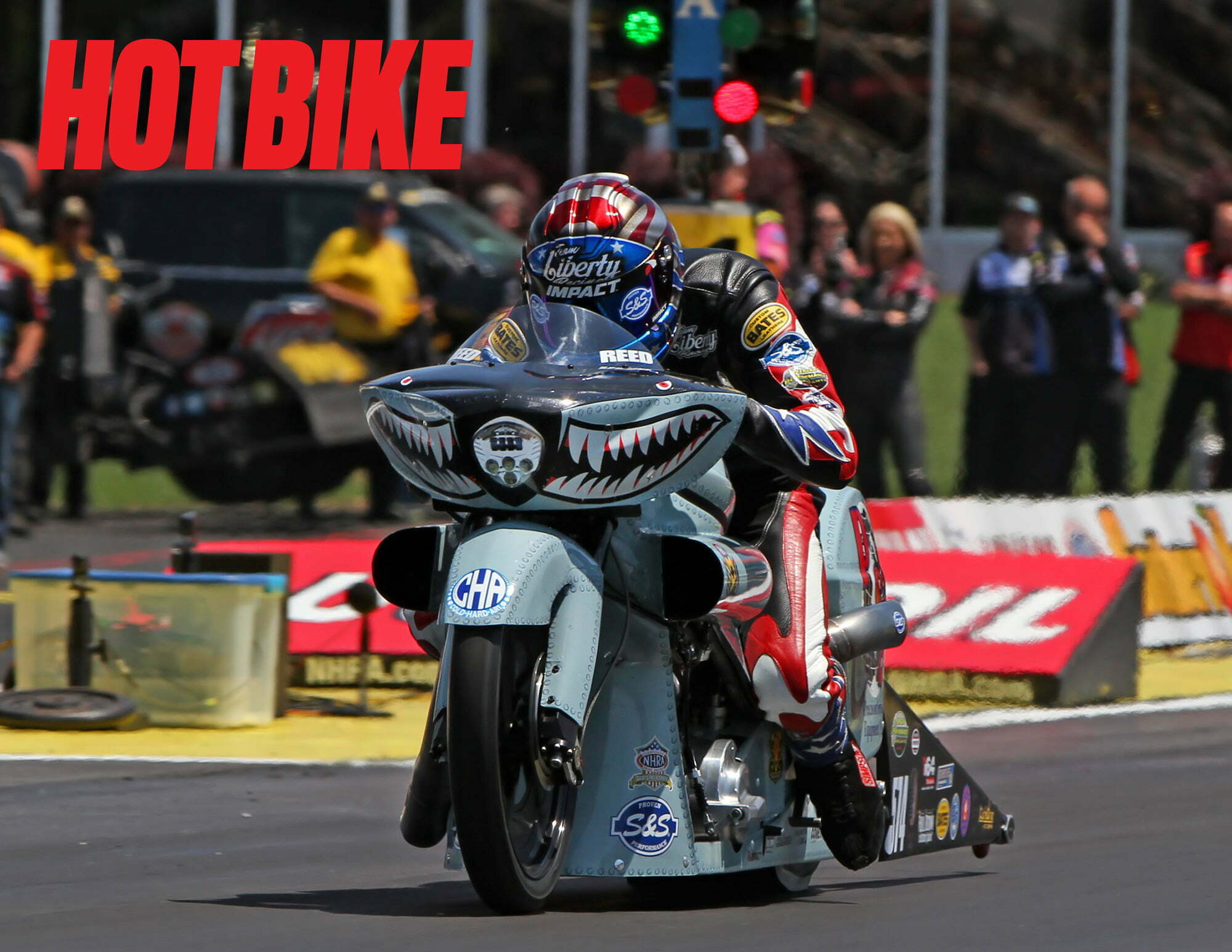 Krawiec's E2 match was with Joey Gladstone—Eddie's protégé of sorts. Gladstone wanted this. You could see the intensity as he looked over at Krawiec, visor up as Eddie went through his pre-stage routine. Visor down, crouched, throttle twisted in the staging beams, Gladstone nailed an .020 on his idol. But Eddie' .041 would be enough as his Vance & Hines Harley legged out the difference 6.82 to 6.96.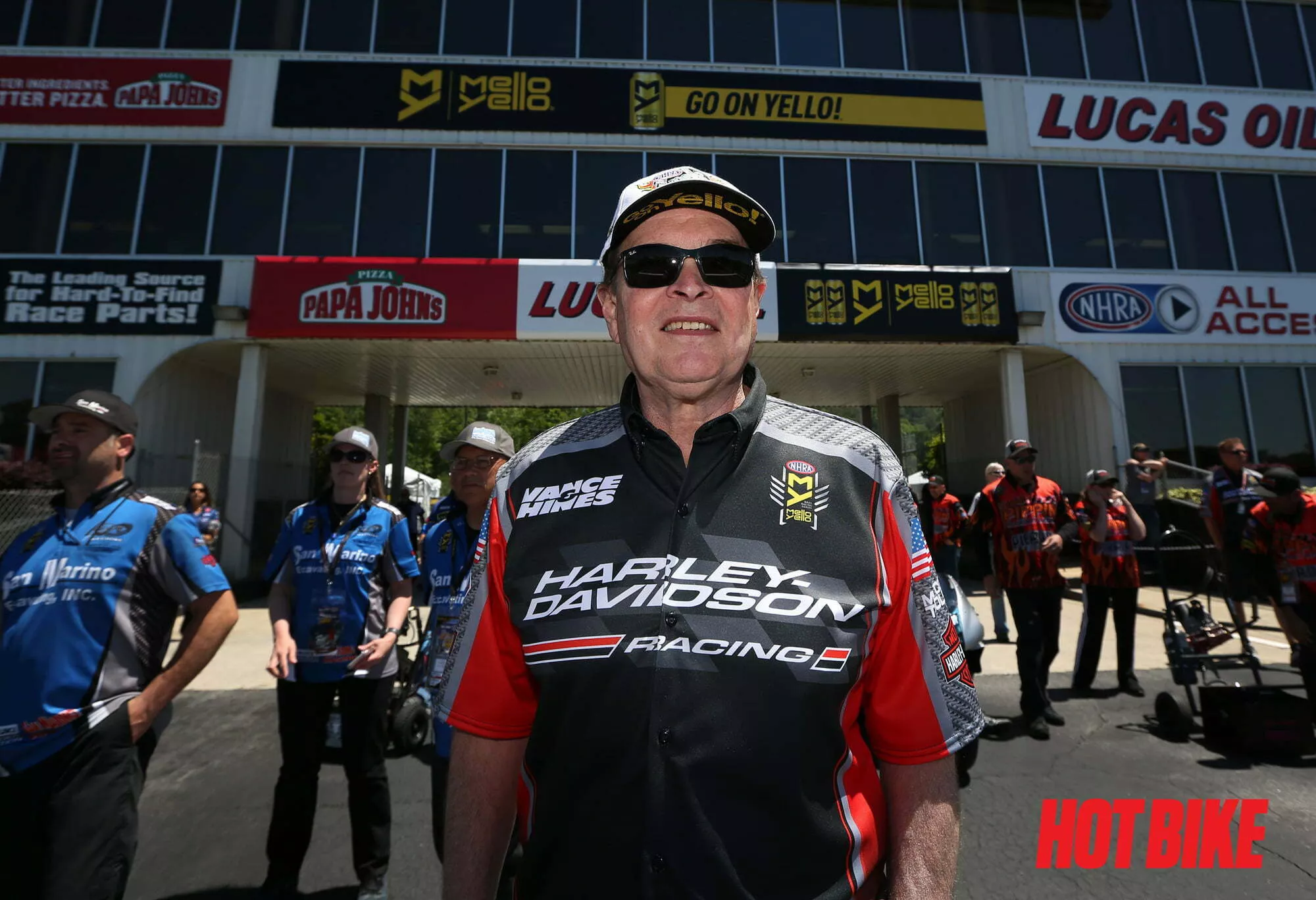 Tonglet had low ET of round 1 (6.811) and again in 2—6.805 along with the top speed of the event, 196.13. That was a crucial round win against Krawiec's teammate Andrew Hines. Tonglet was establishing himself as the man to beat on raceday and the pieces were aligning for a possible all-WAR final.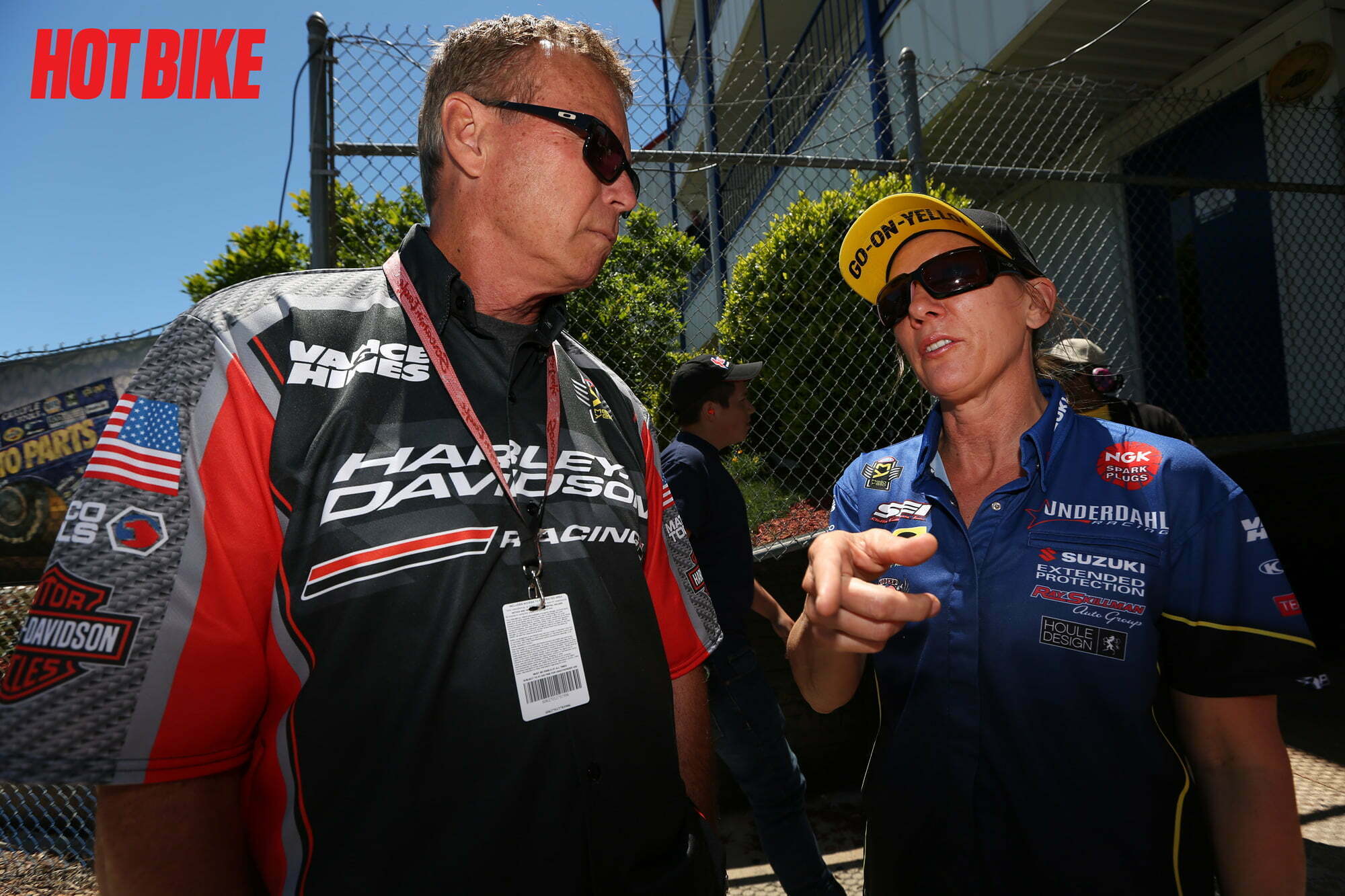 Savoie did his job in E2, keeping his cool while number four qualifier Hector Arana Jr. redlit.
It was in the semifinals where Savoie really excelled. Once again, Krawiec found himself at a reaction time disadvantage, but this time around it was Savoie's Suzuki that had the legs. And when Tonglet won a good race against Scotty Pollacheck to take the other semi, an all-WAR final was assured.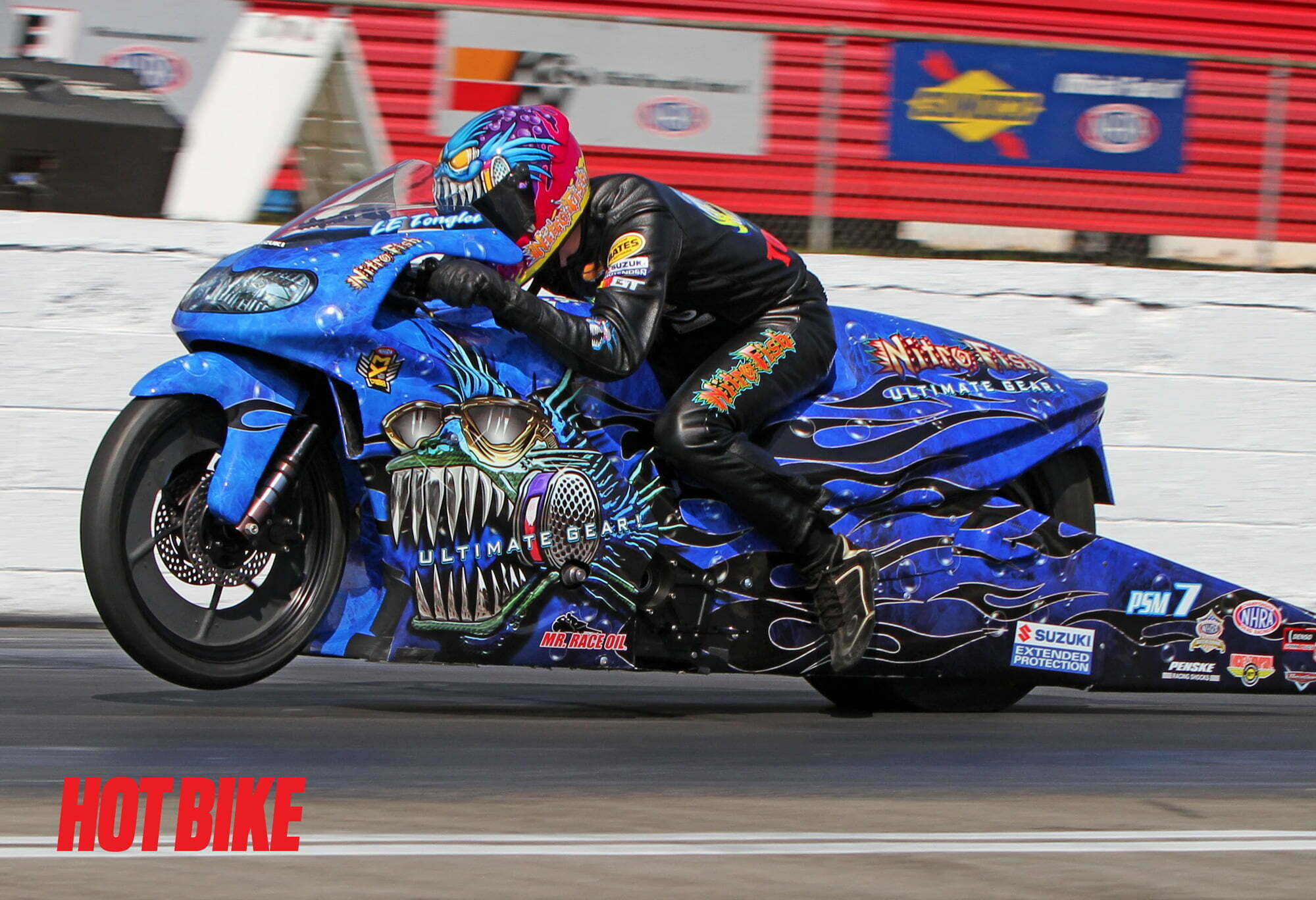 The final itself was anti-climactic, as Savoie's 2-step failed on the starting line. As he threw the clutch, 1100 rpms too much boiled the tire. Tonglet streaked to his second straight win in the other lane. "This won't be the last all-White Alligator Racing final this year," said an ecstatic Tonglet, who credited WAR tuner Tim Kulungian.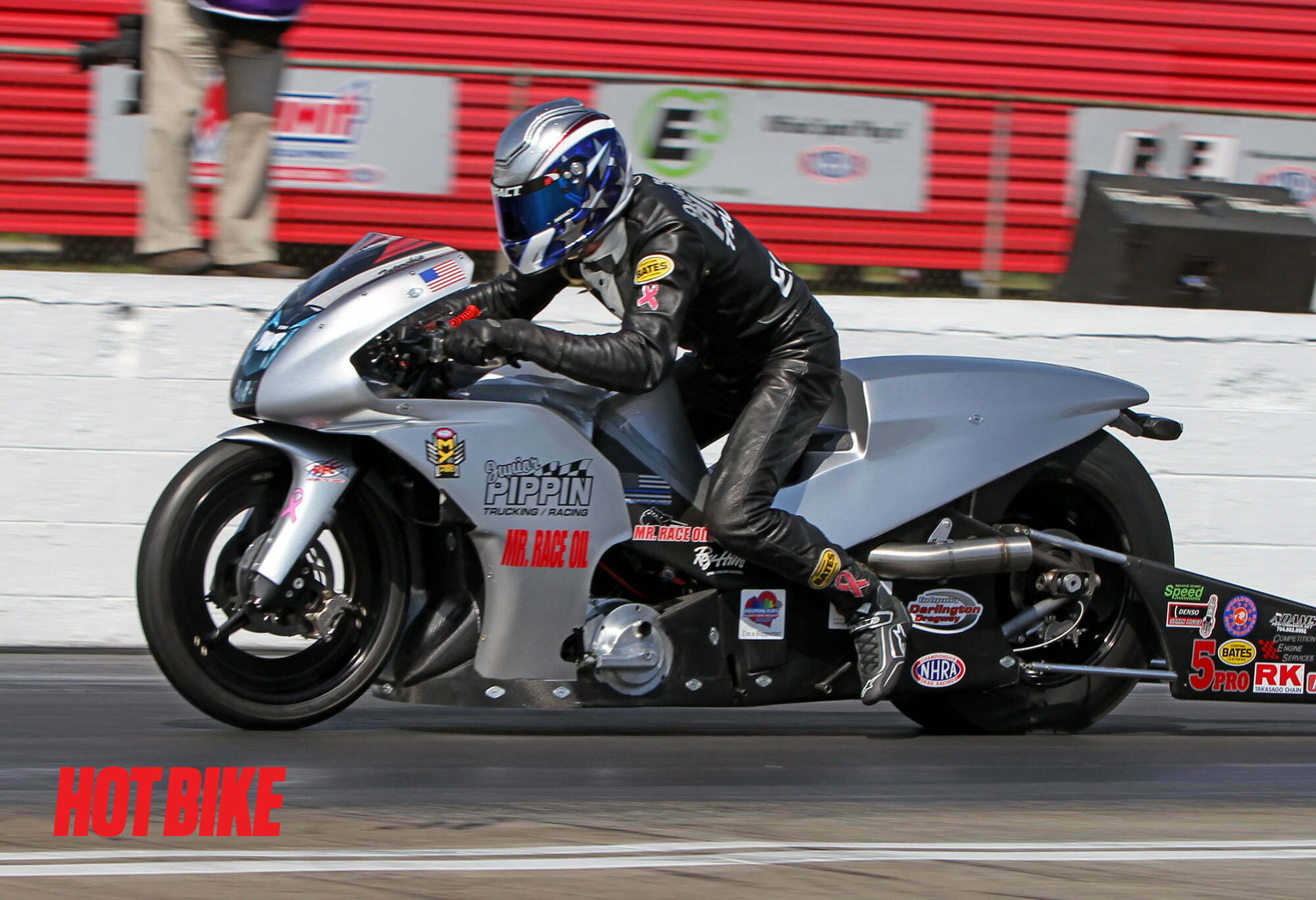 With three Suzukis and one Harley in the semis, experienced railbirds could see dark clouds on the horizon as the WAR Suzukis posed nose-to-nose in the winners circle—a looming storm of competitor complaints and calls for adding weight to the inline fours. Will that storm come this way, and how will NHRA respond? The summer will tell.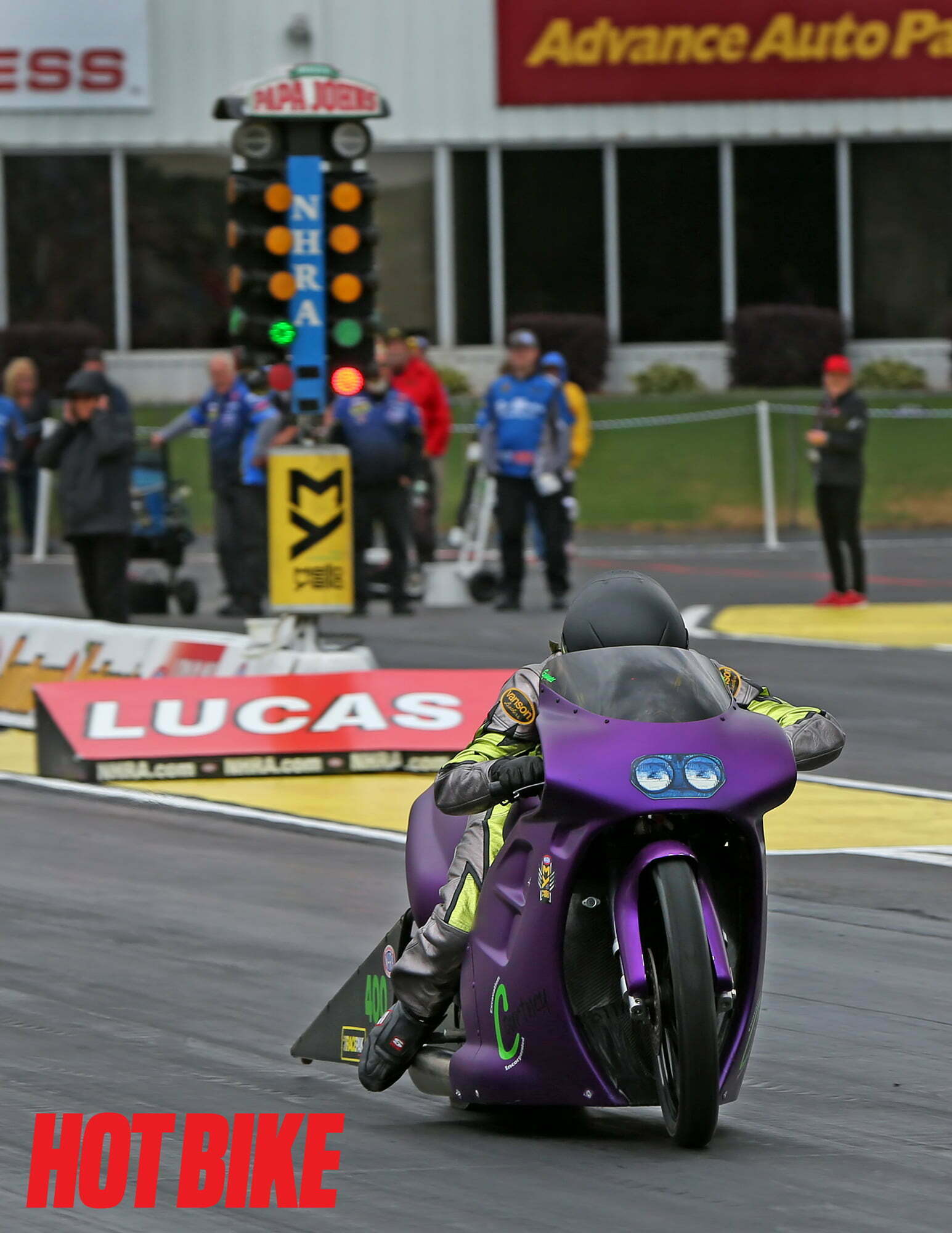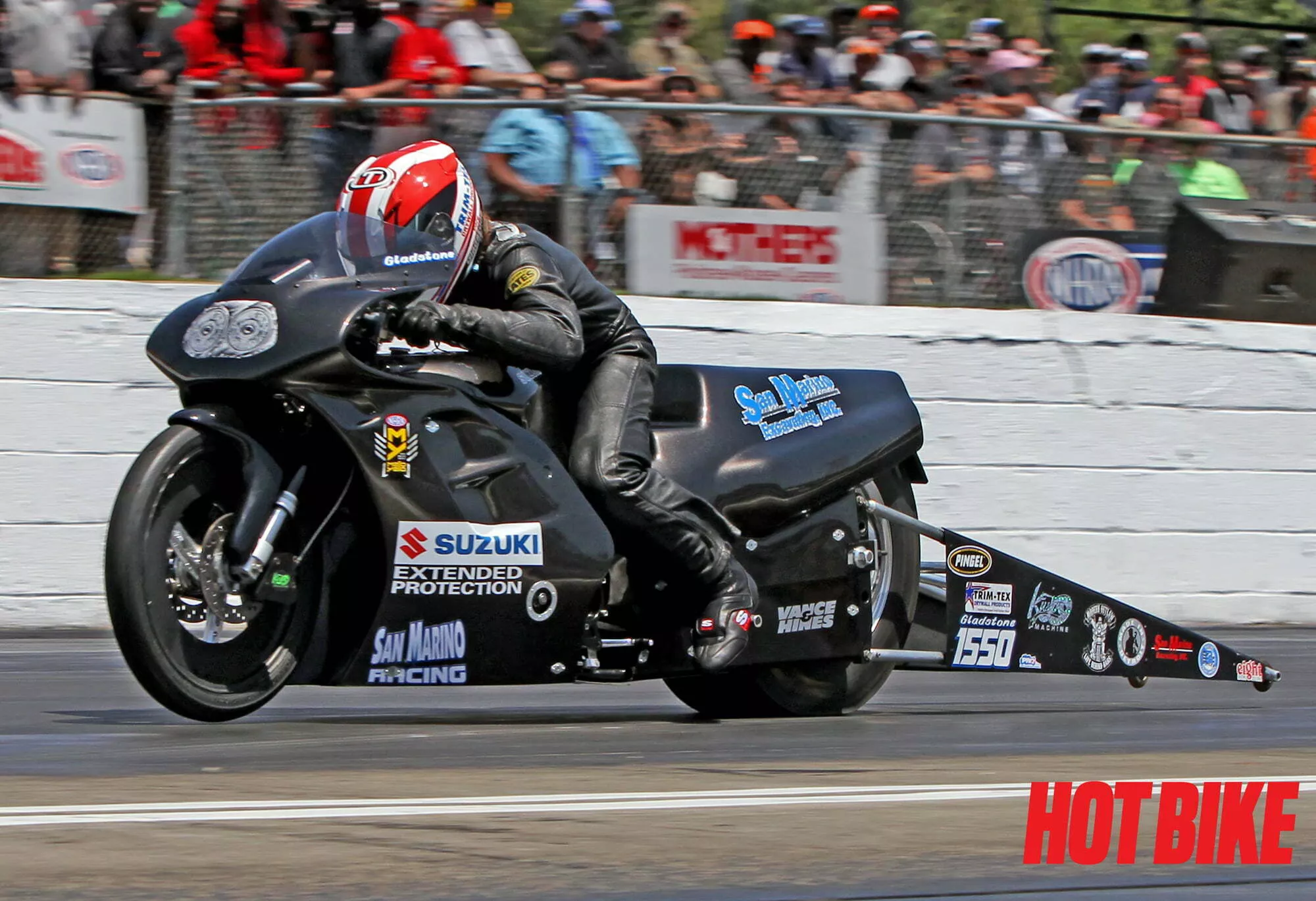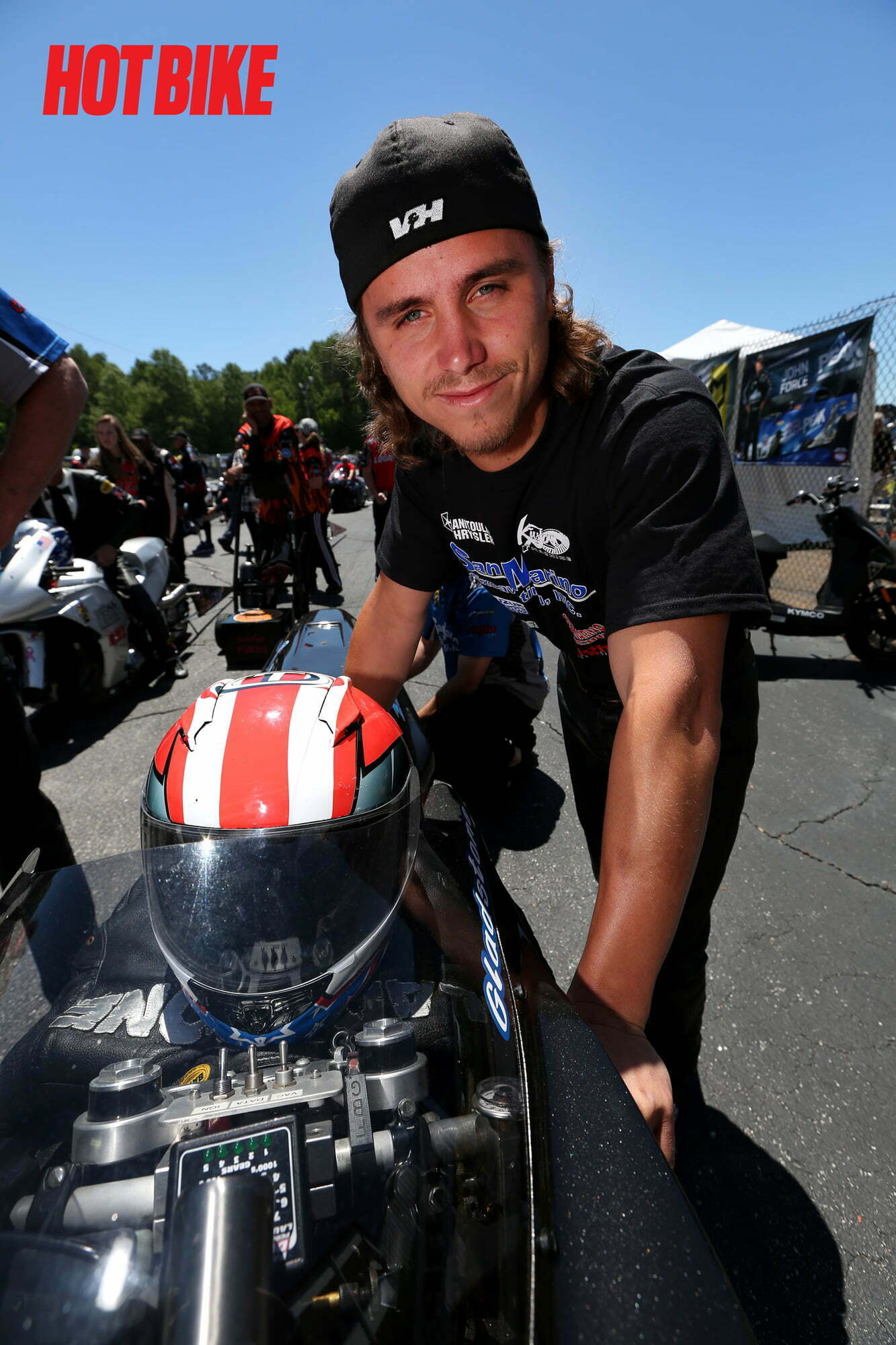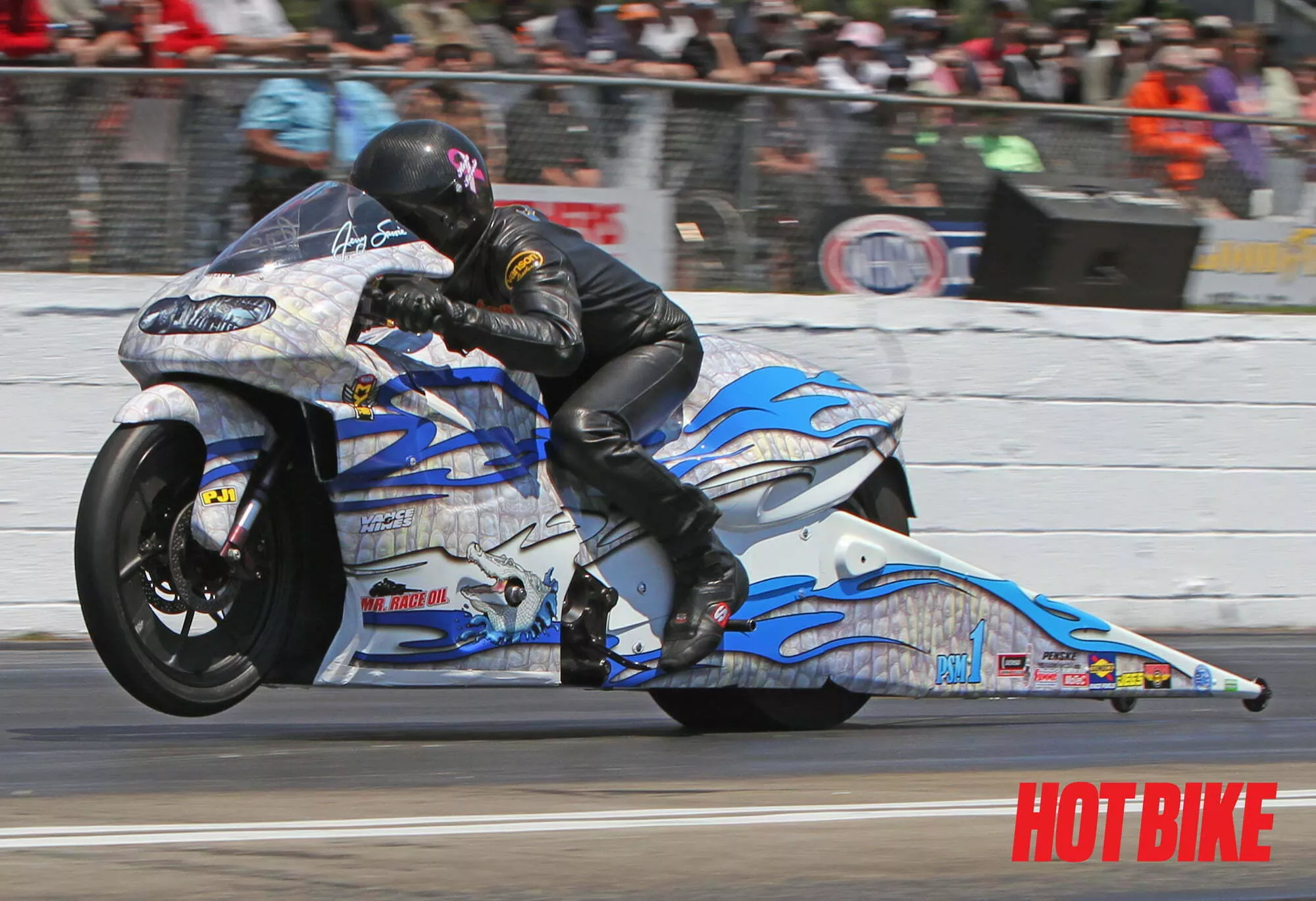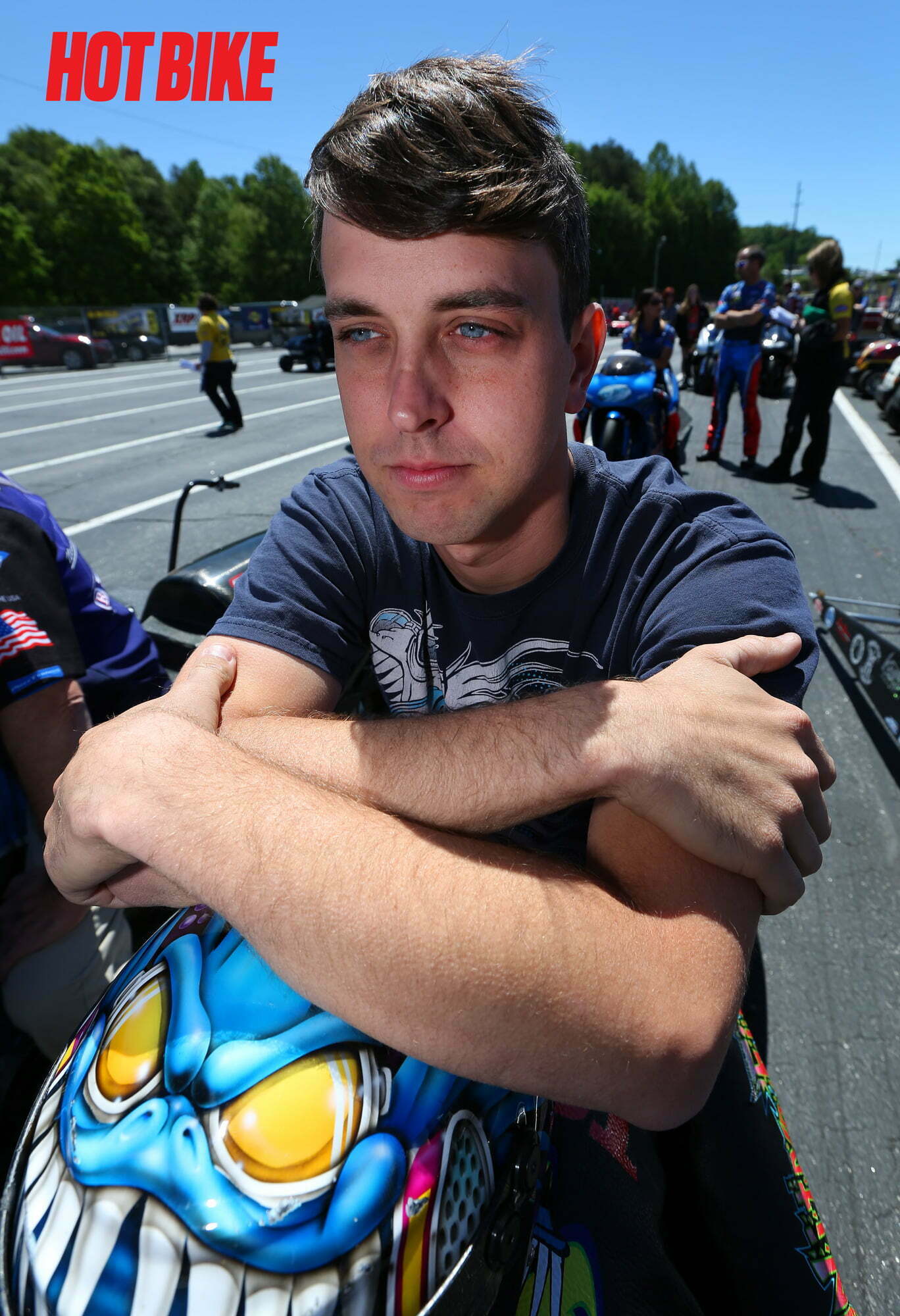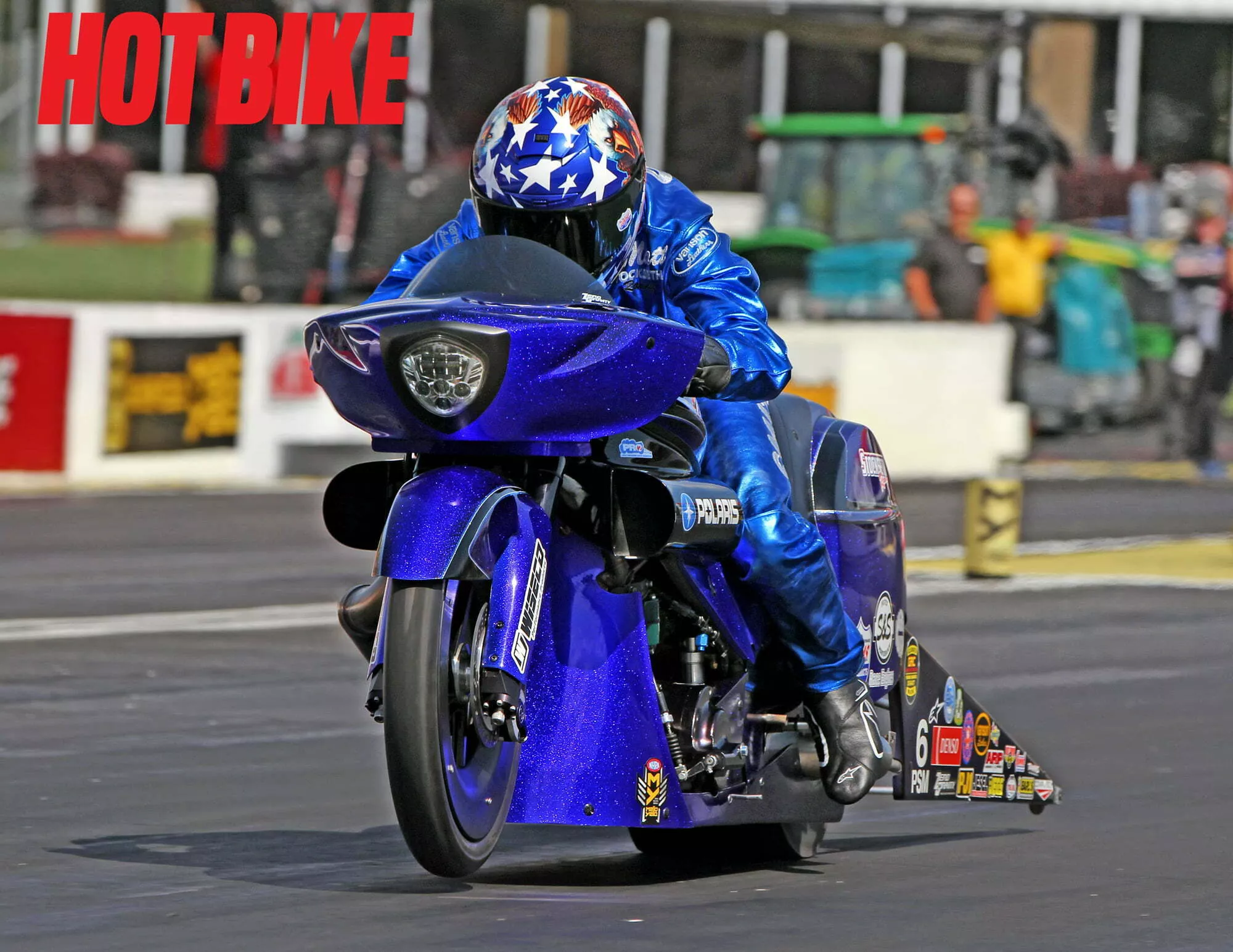 PRO STOCK MOTORCYCLE
| Position | Rider | Team | Points |
| --- | --- | --- | --- |
| | | | |
| 1. | Eddie Krawiec | Screamin' Eagle Vance & Hines Harley-Davidson | 306 |
| 2. | LE Tonglet | Nitro Fish Racing Suzuki | 291 |
| 3. | Andrew Hines | Screamin' Eagle Vance & Hines Harley-Davidson | 230 |
| 4. | Gerald Savoie | White Alligator Racing Suzuki | 204 |
| 5. | Scott Pollacheck | Pertrolhead Buell | 196 |
| 6. | Joey Glandstone | | 188 |
| 7. | Steve Johnson | Steve Johnson Racing Suzuki | 136 |
| 8. | Matt Smith | Victory Gunner | 136 |
| 9. | Hector Arana Jr | Lucas Oil Buell | 126 |
| 10. | Angelle Sampey | Team Liberty Victory Gunner | 114 |
| | | | |
---
Get the all the latest issue of Hot Bike magazine! Subscribe directly from us.