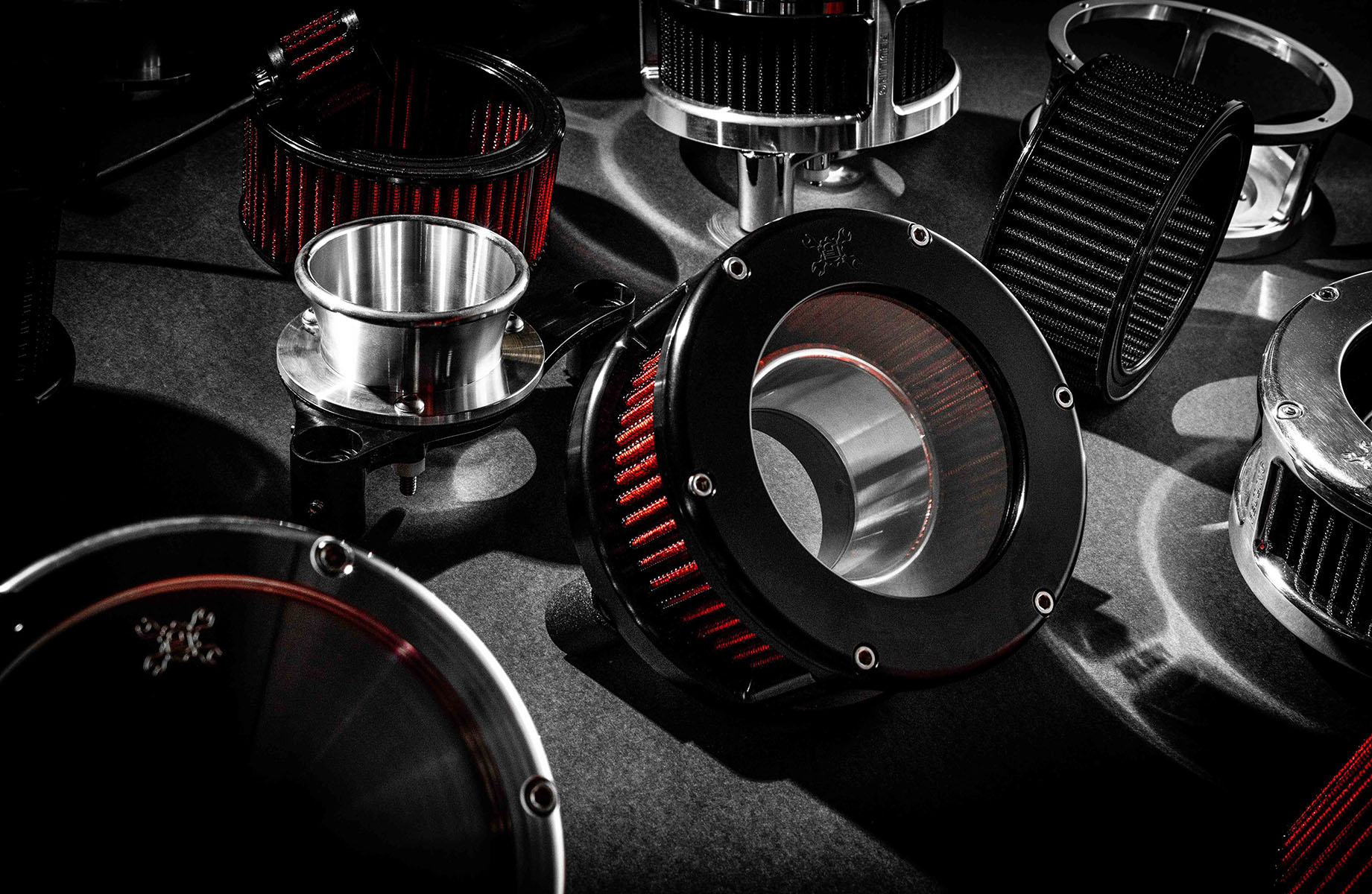 Feuling just dropped its all-new BA Air Cleaner lineup for Harley-Davidson models equipped with Milwaukee-Eight engines. If you're in the market for a new intake for your Harley Softail or bagger, Feuling's BA Air Cleaner takes the sleek and stylish approach and uses high-quality components to add a nice boost in performance. 
With years of experience designing performance cylinder heads and camshafts, combustion chambers and intake manifolds, Feuling's BA lineup for Harley-Davidson motorcycles incorporates a billet aluminum velocity stack with optimal opening diameter, outer lip and internal ID taper. A high-flow reusable air filter and one-piece billet cage come standard and the one-piece design creates a clean look, and even better, it's a breeze to install. 
The Feuling BA air cleaner lengthens the intake runners and increases air velocity, delivering added volume for balanced dynamic flow. There are several iterations to choose from as well. Choose either your air cleaner body in either black anodize, polish, chrome or raw aluminum finishes with either black anodized cover, polished aluminum cover, chrome cover or clear cover. You can also choose between a red air filter element or a black air filter element. The backing plate is engraved with both Made In USA and Feuling logos.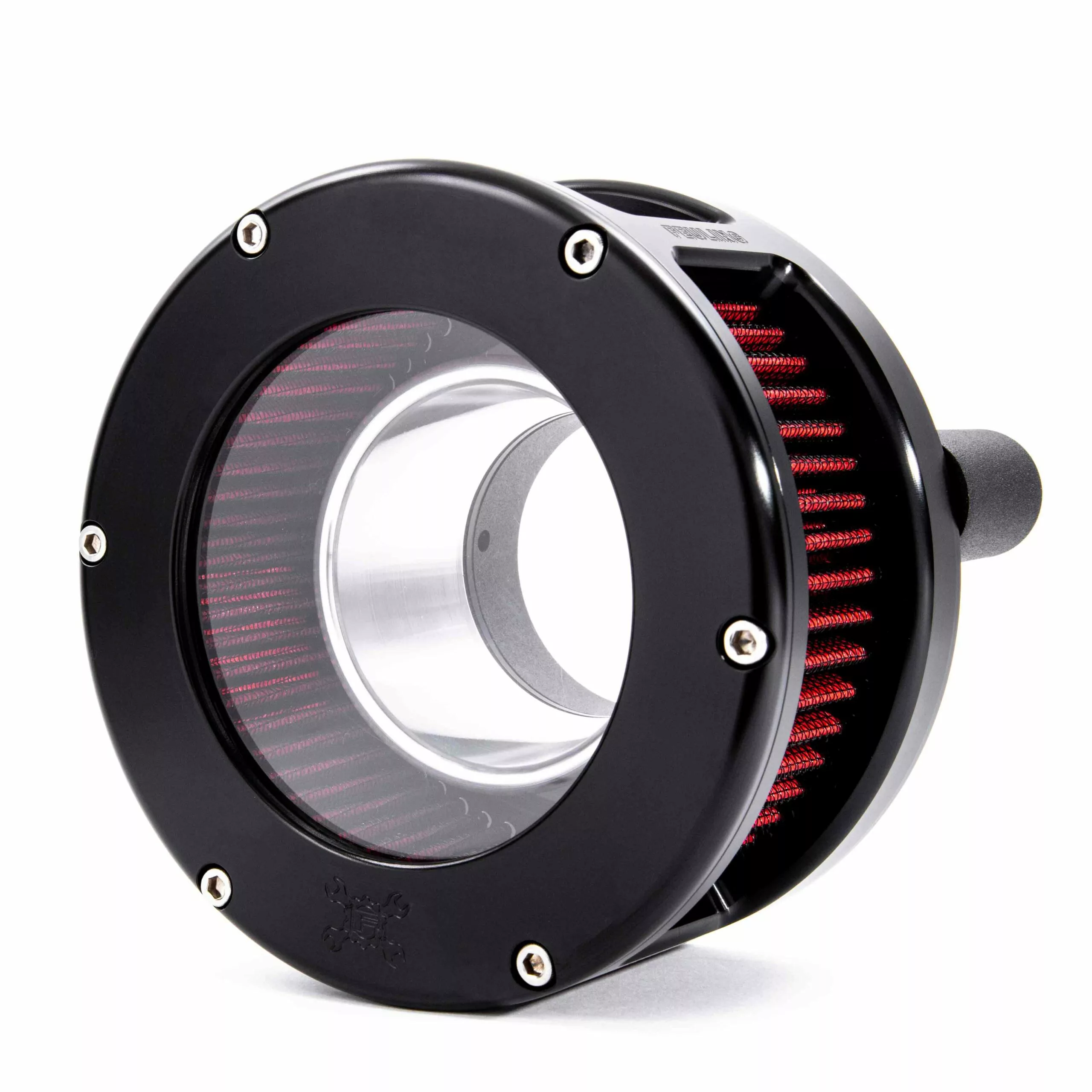 With performance in mind, the Feuling crew created a convertible backing plate offering optional cylinder head venting. Out of the box, the Feuling air cleaner is set up with OEM-style cylinder head breathing, routing into the intake with optimized vent hole locations to meet emissions standards. External Race Only venting to atmosphere available with separate purchase of kit #5417 which includes fittings, vent line and breather element (more on that later).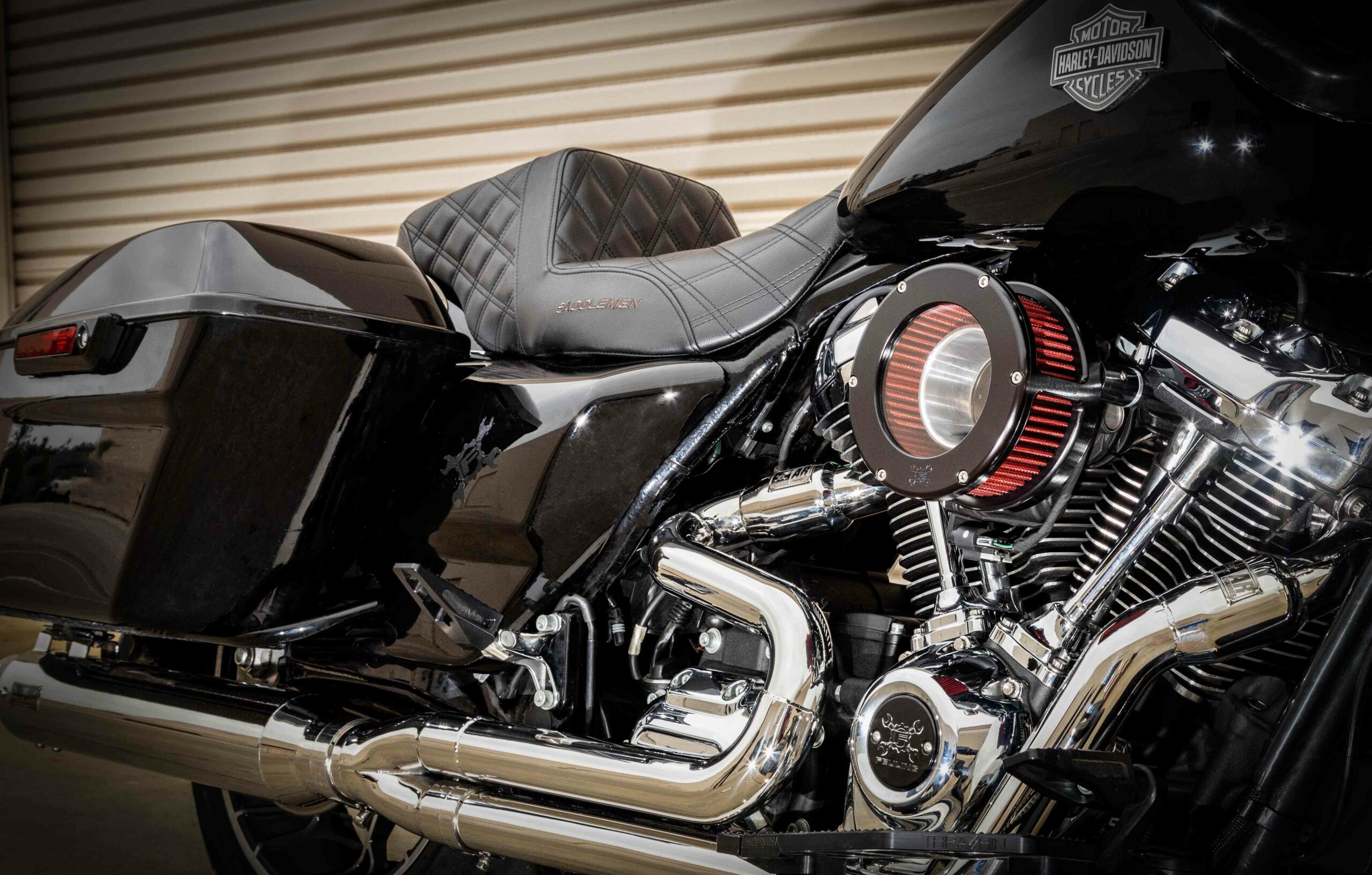 If you're looking for noticeable gains in horsepower and torque on a box-stock engine, or exceptional gains street eating engines running modified and/or ported cylinder heads along with intakes and larger throttle bodies. Developed and designed on the flow bench, dyno tested and track proven. The BA Series Air Cleaners fit 2018-2022 Harley-Davidson Milwaukee-Eight Softail models and 2017-2022 Harley-Davidson Milwaukee-Eight Touring Models.

Disclaimer: Qualified Manufacturer Declared 49-State Federal Emissions Compliant Part (Not legal for sale or use in California) means any aftermarket part intended to replace an original equipment emissions-related part and that meets all EPA emission regulations by installing the element of design in all emissions-related respects to the certified configuration of the vehicle, engine, or piece of equipment. This manufacturer has declared in writing that it has fully documented the emissions testing of an appropriate test vehicle, engine, or piece of equipment that had been identically altered and that the part meets all applicable emissions standards for that make/model/year fitment(s) advertised.