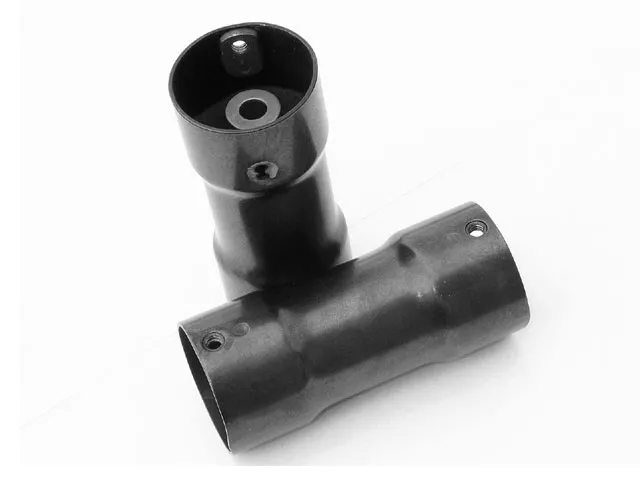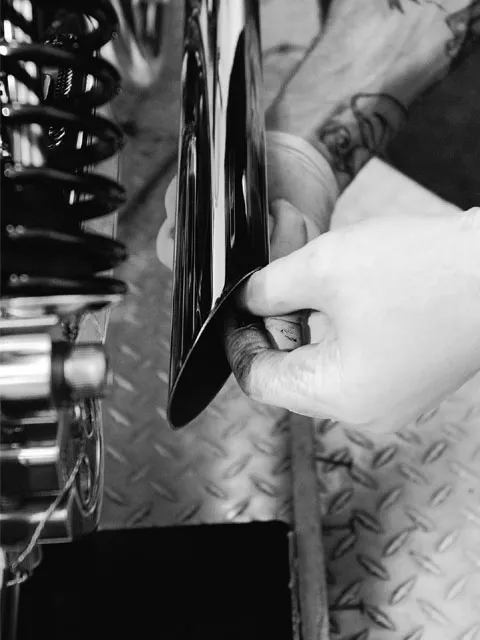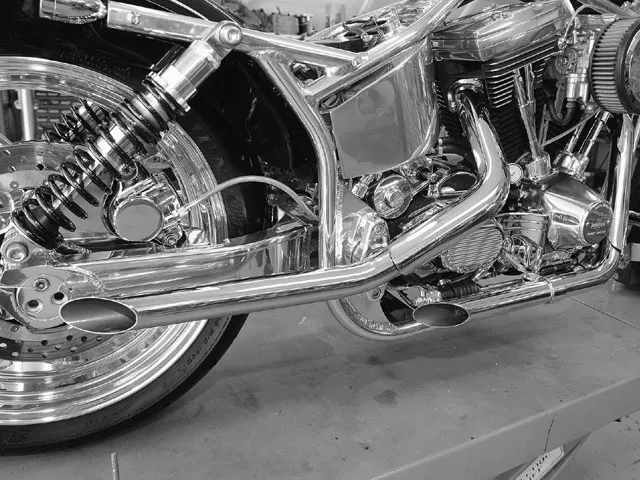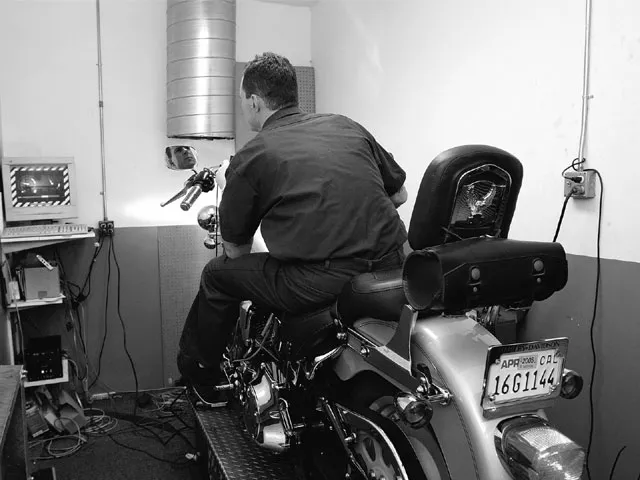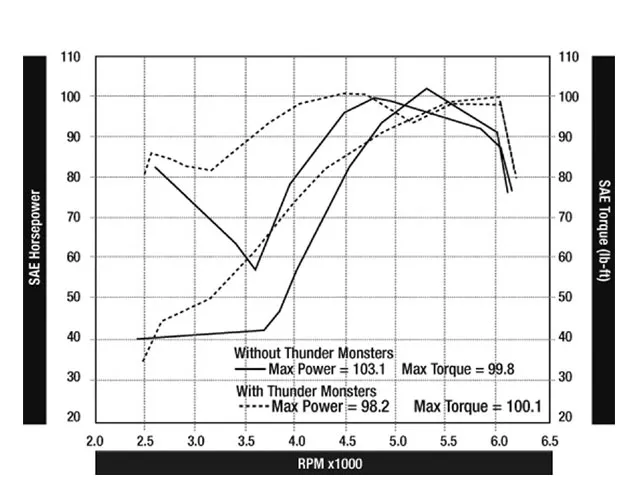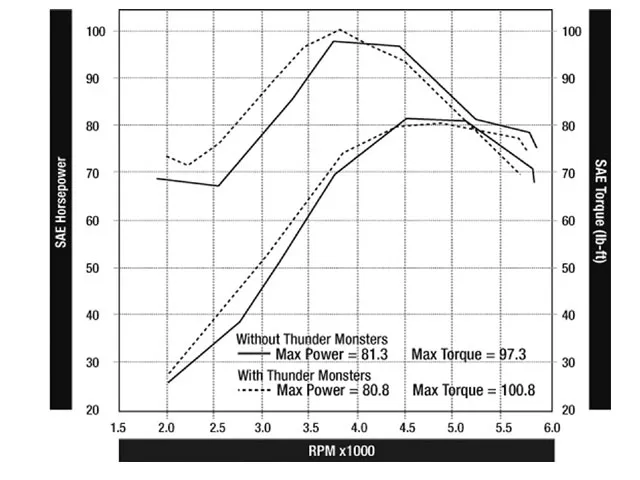 There's no question about it-one of the most modified systems on any Harley-Davidson is the exhaust system. New V-Twins originating from the factory or any of the other major OEMs need to meet stringent requirements set forth by the EPA. These requirements deal with issues such as emissions as well as sound levels. Anyone with a new Harley knows exactly how lackluster they can sound when fitted with a stock exhaust system. All too often riders rush headlong into tearing the stock pipes off, only to replace them with a set of poorly designed pipes while trying to achieve a particular exhaust note.
While the majority of companies producing exhaust systems spend countless hours on the dyno, computer, and R&D; lab to ensure that their products squeeze every last bit of power from the motor, some companies let performance go by the wayside in the name of style or sound.
On the surface, an exhaust system seems like a very simple component attached to a motorcycle engine. Wrong! Exhaust pipes are one of the single most significant pieces bolted to an engine, since they can increase or decrease its performance. In the design process, pipe makers need to strike a delicate balance between a pipe that allows the engine to perform well, while at the same time creating an attractive piece that lends itself to the lines of the bike and also has the ability to create just the right sound. Having all of these factors in just the right combination should provide for a pipe that will satisfy the majority of riders. The problem is that, while performance can be measured on the dyno or by seat-of-your-pants testing, other issues involved in aesthetics or sound are subjective. A pipe that looks good to one guy doesn't do it for someone else. A particular sound emanating from the end of a pipe may be music to one rider's ear, while it's just too loud for the next guy.
A lot of folks go out and pick up a set of pipes they like the looks of and pull out the baffles to give them the sound they are looking for. The problem with doing that is performance suffers from the lack of backpressure inside the pipe. This is the same situation seen in many drag pipes. When you jump on the throttle in the lower rpm range, the motor falls on its face before being able to spin up properly and provide the power hidden inside. We see this over and over again on dyno charts where the torque and horsepower curves drop as opposed to climbing the chart.
So what's the answer? How do you get the look, sound, and performance you desire? This goal is not as elusive as you might think. To show how easy it is, we contacted Jim Maybeck and Gail Hamilton of Big City Thunder, located in Charlotte, NC. Over the past four-plus years, Jim and Gail have been working hard to bring a product to riders that allows them to enjoy the sound of a loud, rumbling pipe while still being able to take advantage of the power normally lost on straight pipes or ones with modified baffles.
Big City Thunder's latest incarnation is known as "Thunder Monsters." They are designed to give straight pipes the performance they lack while at the same time still providing the deep, throaty sound many riders are after. According to Jim, Thunder Monsters have a United States utility patent based on the performance increase and sound they create. While the particular sound is not patented in itself, the idea that the product increases performance while at the same time providing a particular sound was instrumental in the patent process.
With so much emphasis placed on peak horsepower these days, a step back to look at reality just might be in order. Many riders are far too worried about how much horsepower their engine is capable of producing, instead or concerning themselves with midrange power, which includes both torque and horsepower. Most riders spend a majority of saddle time riding a bike that spins its engine in the 2,000-4,000-rpm range, not 5,000-6,000 rpm, which is where maximum horsepower is normally produced. Considering this, most riders, whether they know it or not, would benefit from more torque and horsepower in that lower rpm range. That's exactly where Thunder Monsters were designed to give the maximum results. To see for ourselves, we ordered a few different sizes and headed off to The Cycle Doctor (aka Geoffrey Gaites). Thunder Monsters can be ordered in sizes to fit the following I.D. pipes: 1-5/8, 1-3/4, 1-7/8, 2, 2-1/8, and 2-1/4 inches.
When we arrived at Geoffrey's Costa Mesa, CA, shop, he had a couple of bikes lined up and dyno-tested with their existing exhaust systems. We broke out the Thunder Monsters and got busy. We tried the Thunder Monsters on two separate bikes: an 80-inch Evo with performance heads, cams, ignition, and a set of 1-3/4-inch drag pipes and the bike you see here-an '02 Fat Boy running a set of Vance & Hines Long Shots with no baffles.
Geoff pointed out a piece of 304 stainless steel designed specifically to affect the flow pattern of the exhaust leaving and entering the pipe. While this sounds like a simple concept, Big City Thunder invested much R&D; to ensure it would create the desired effect. Additionally, Thunder Monsters are manufactured with a smaller diameter in the center than on the ends. This decrease in size aids in speeding up the flow of gasses as they pass through the piece. Quite a bit of research and design have gone into making sure Thunder Monsters create the proper amount of backpressure as well as controlling reversion.
**Sources
Big City Thunder
(704) 366-8672
www.bigcitythunder.com
Cycle Doctor
(949) 645-1235
www.cycledoctor.com**