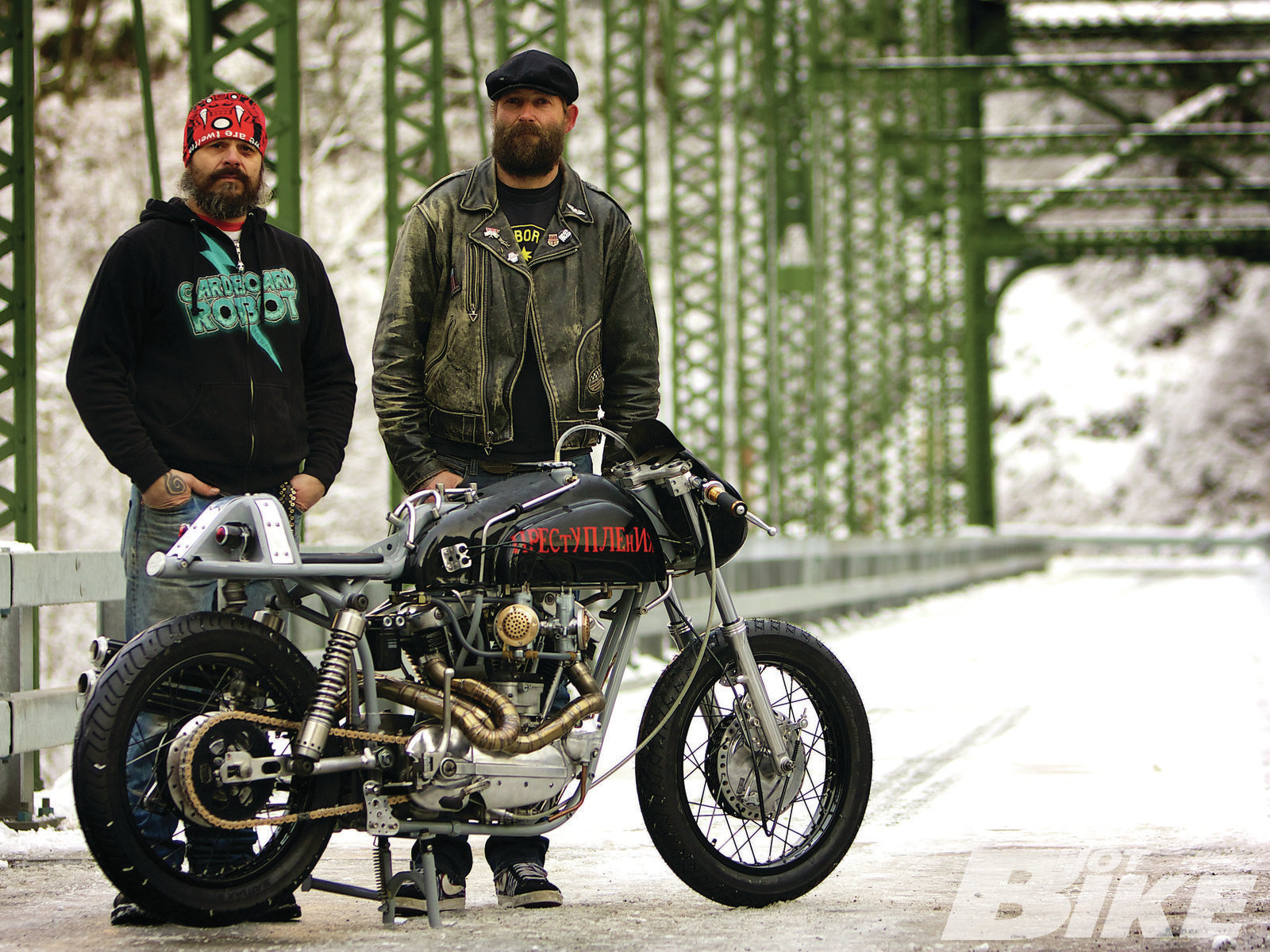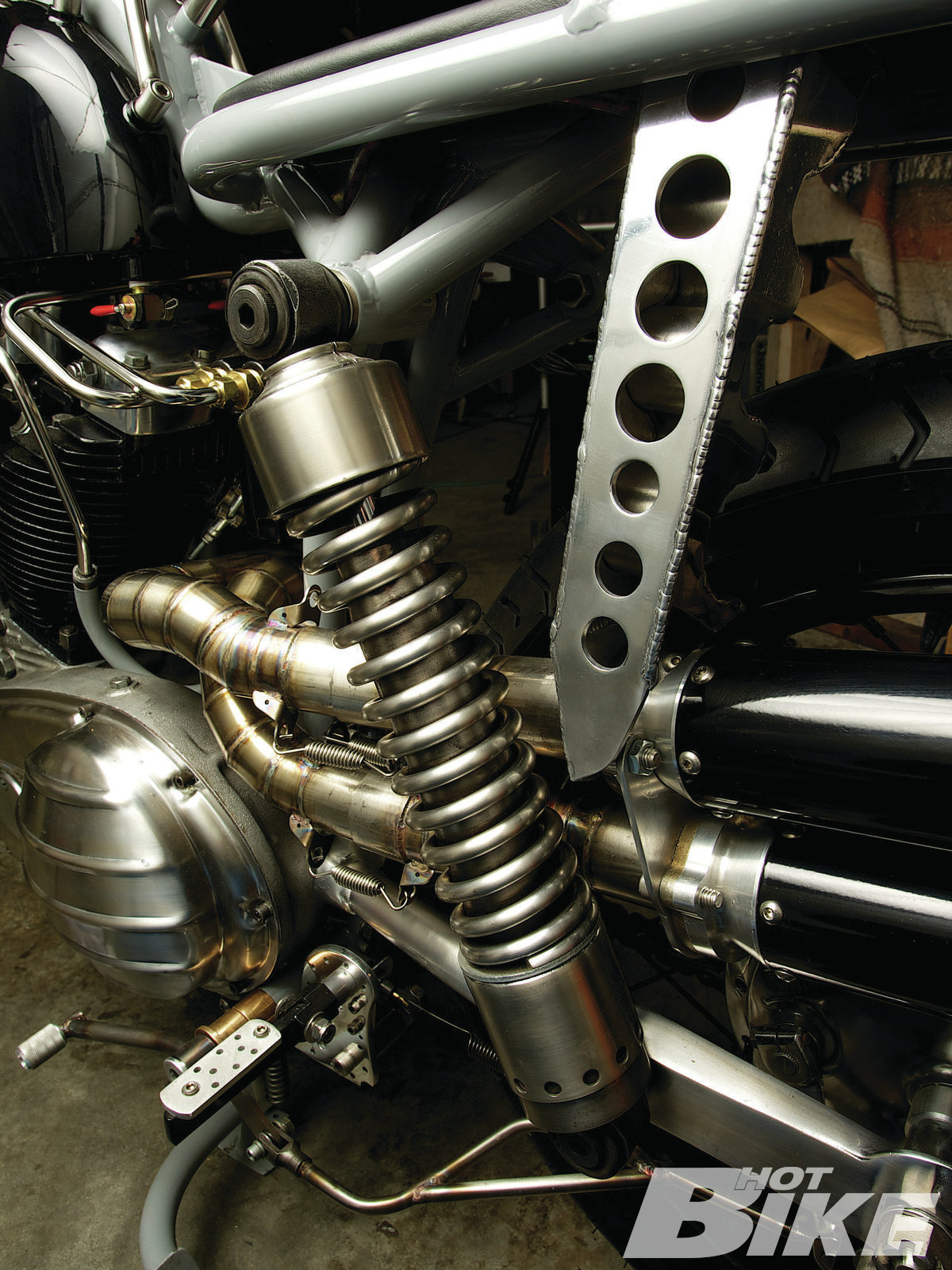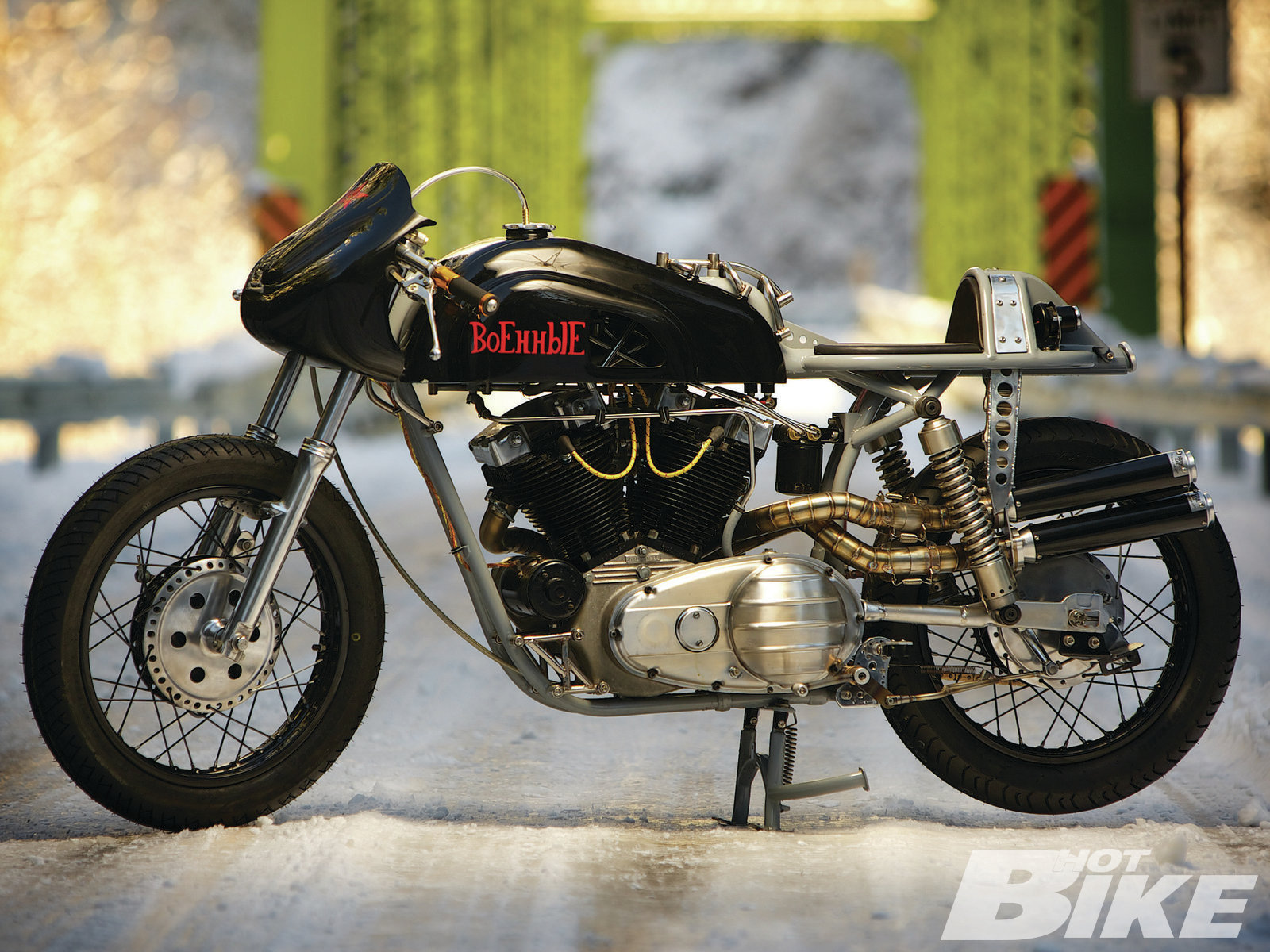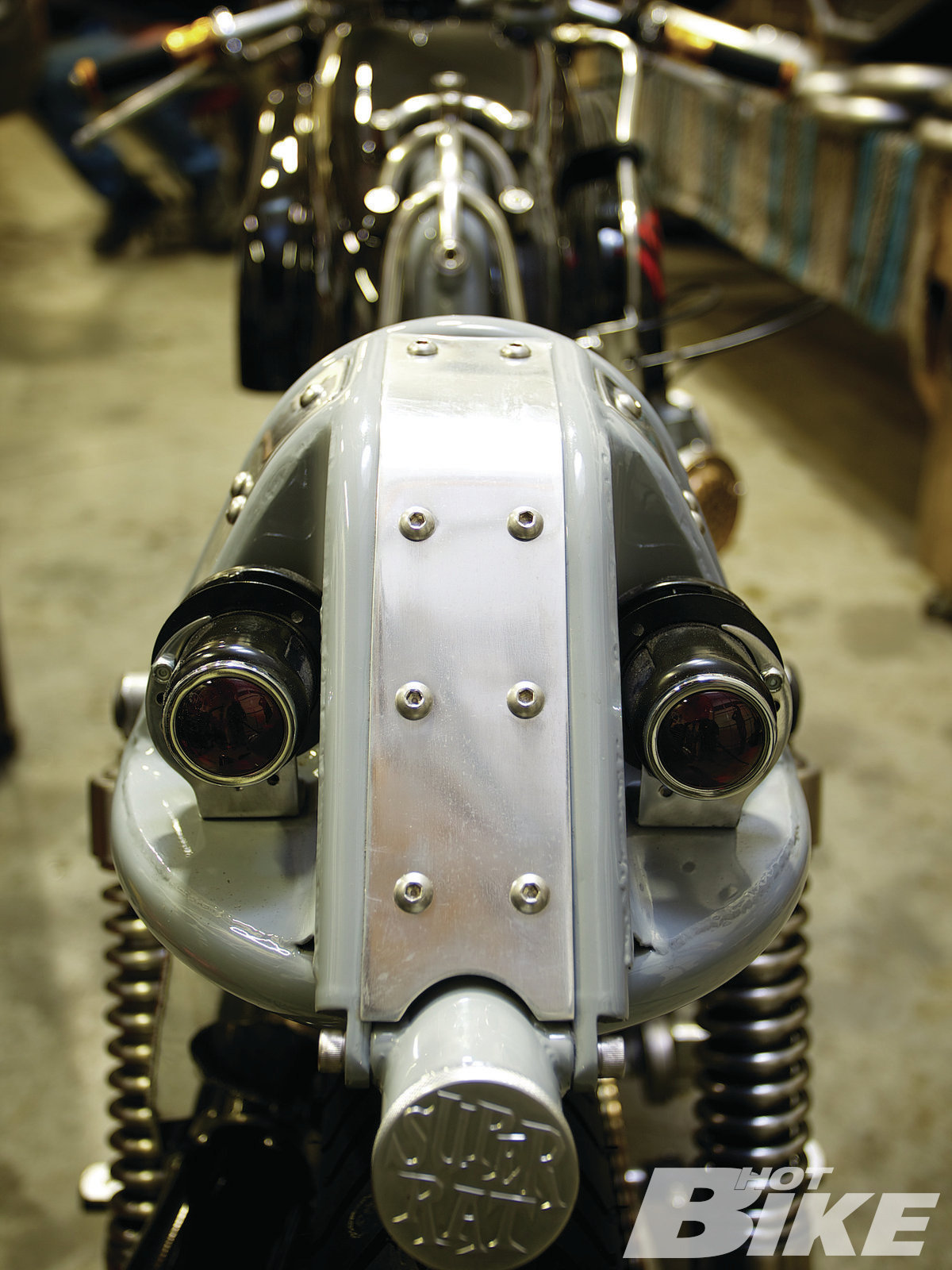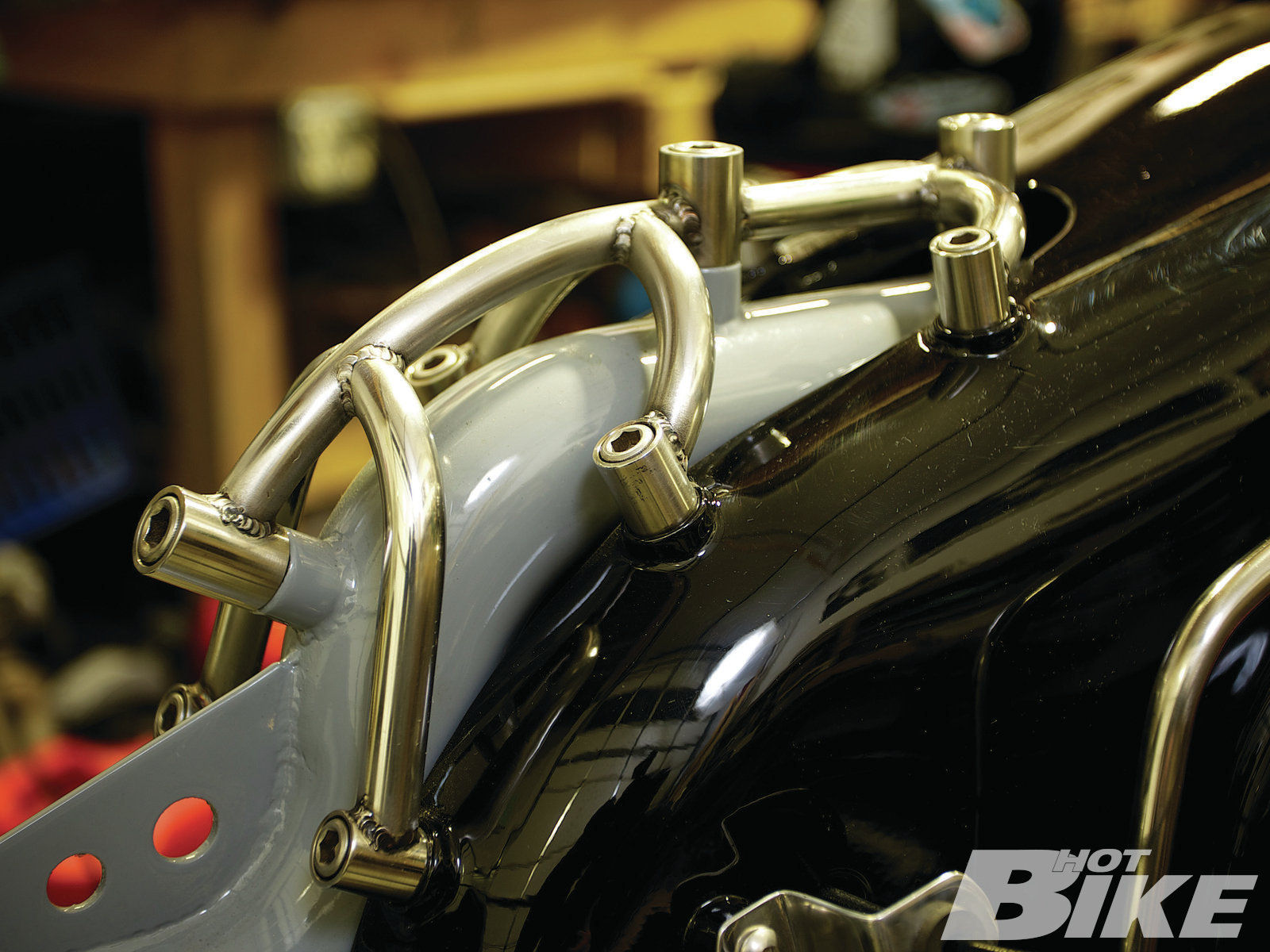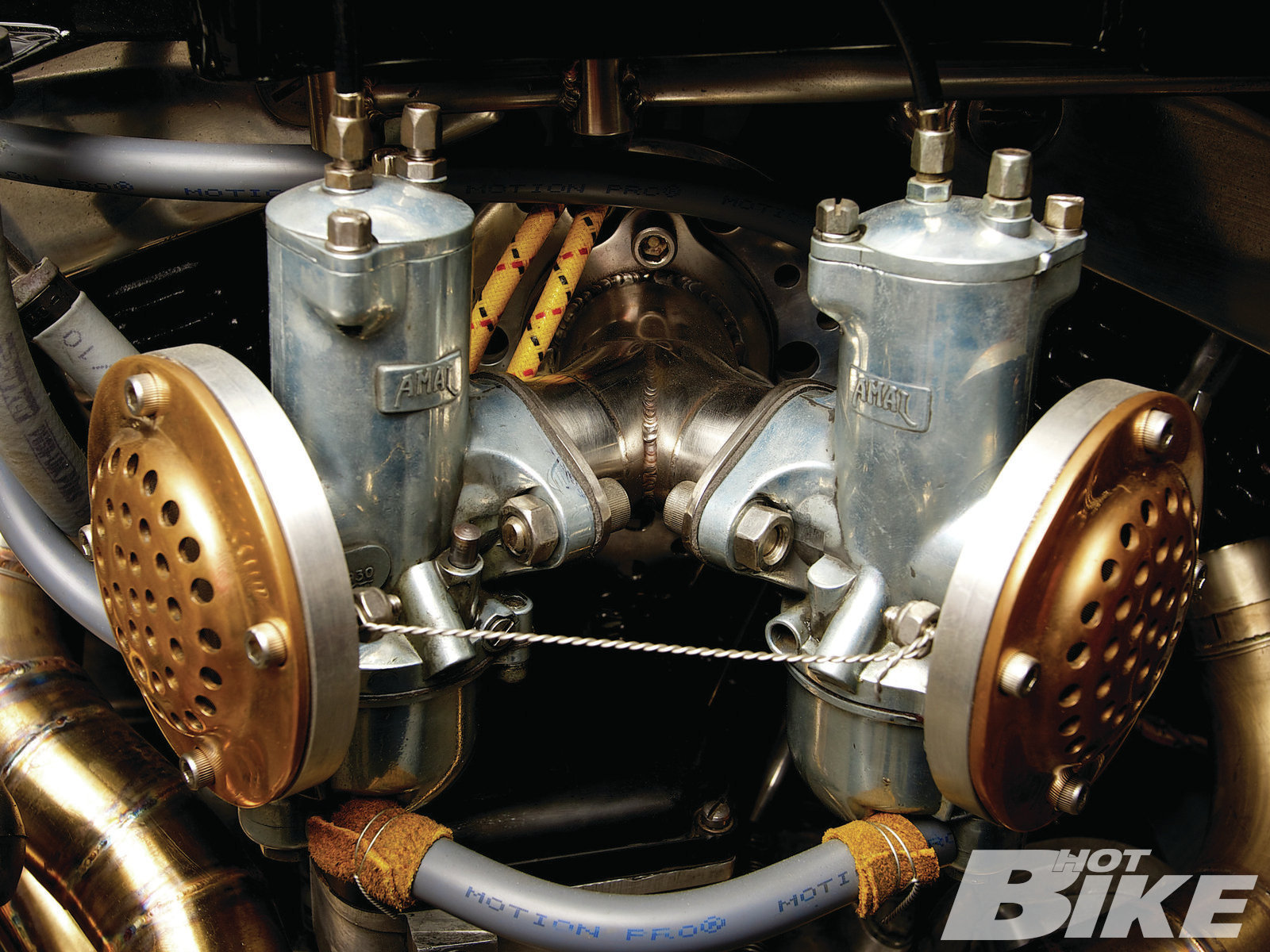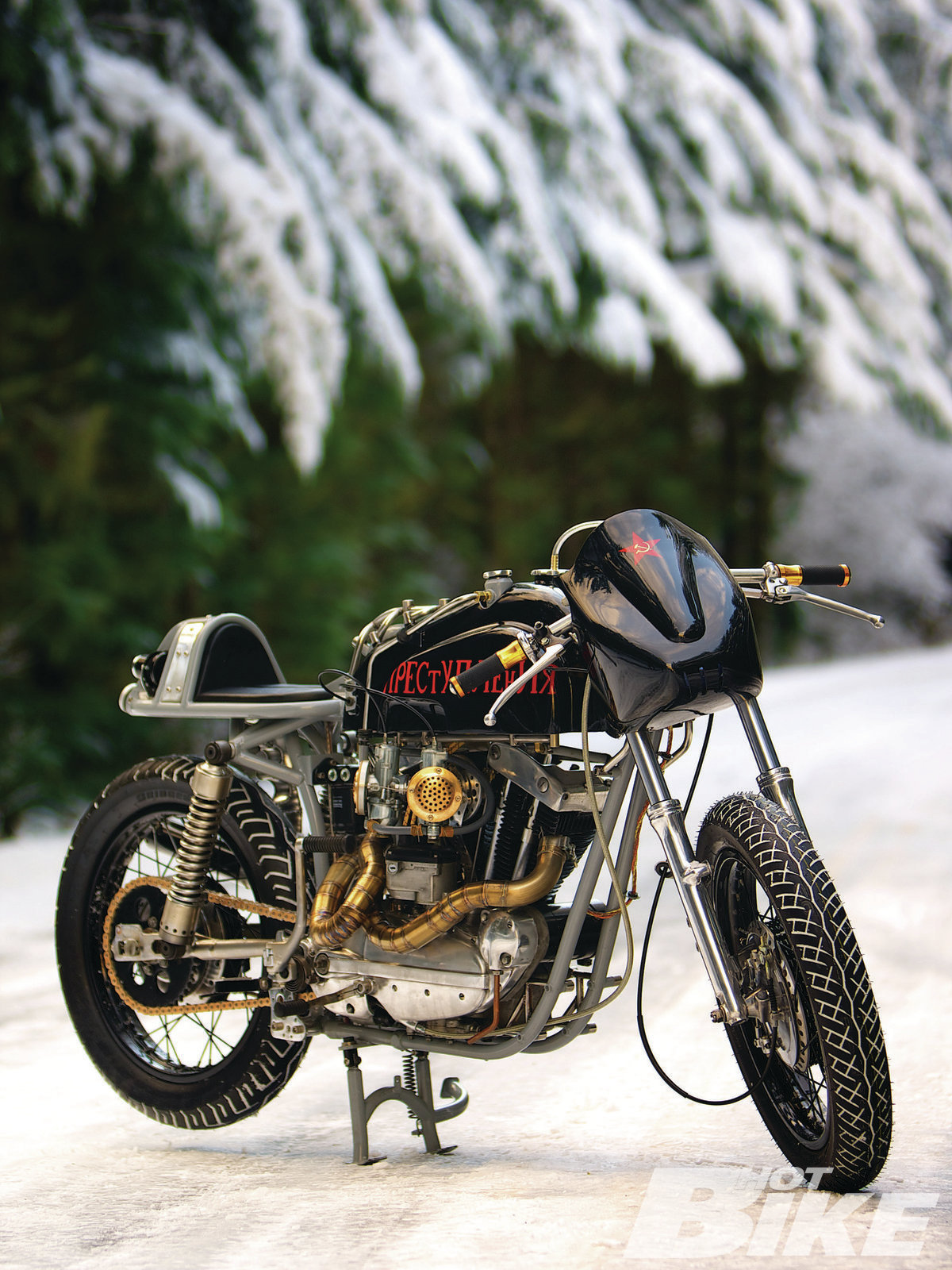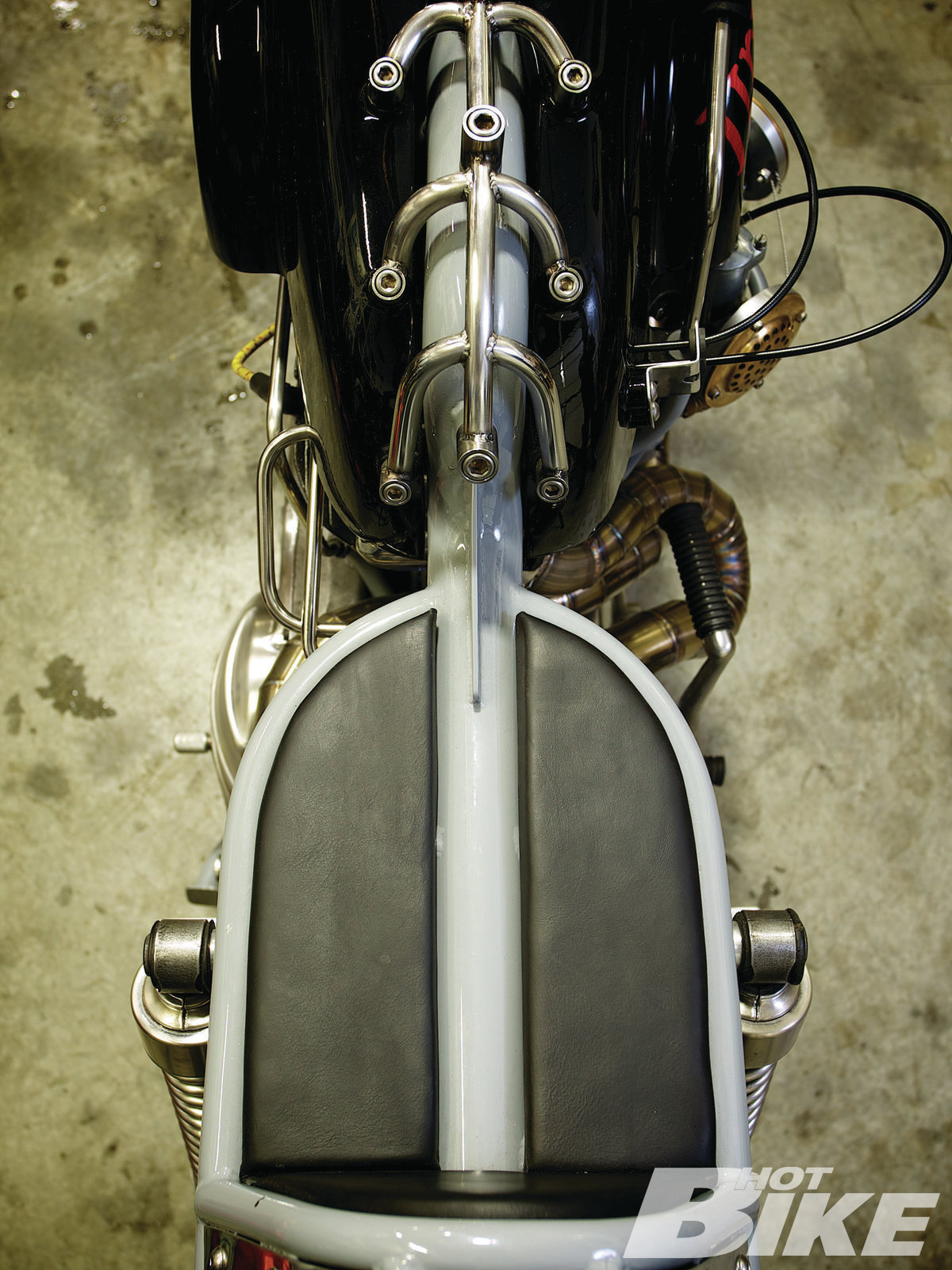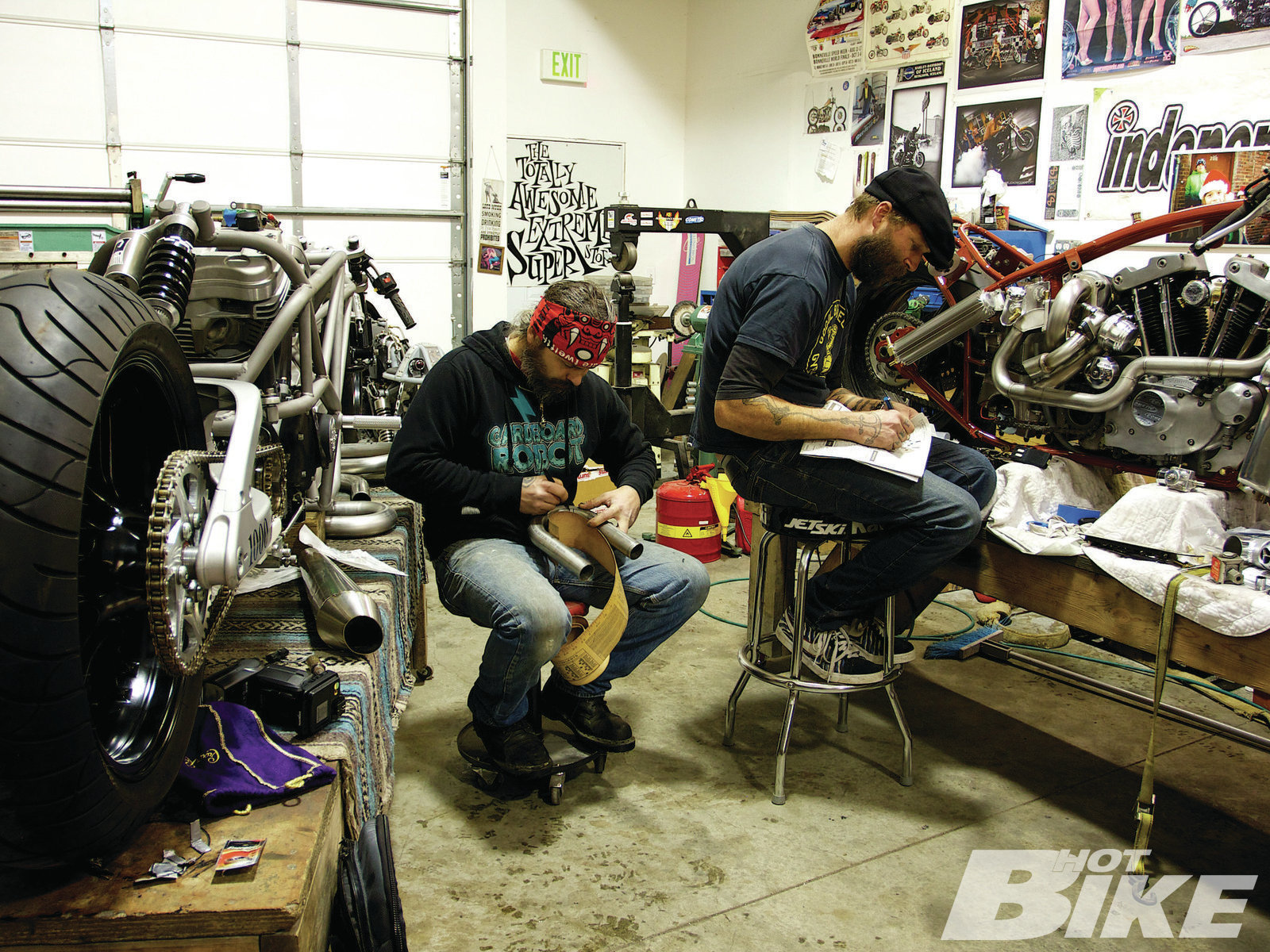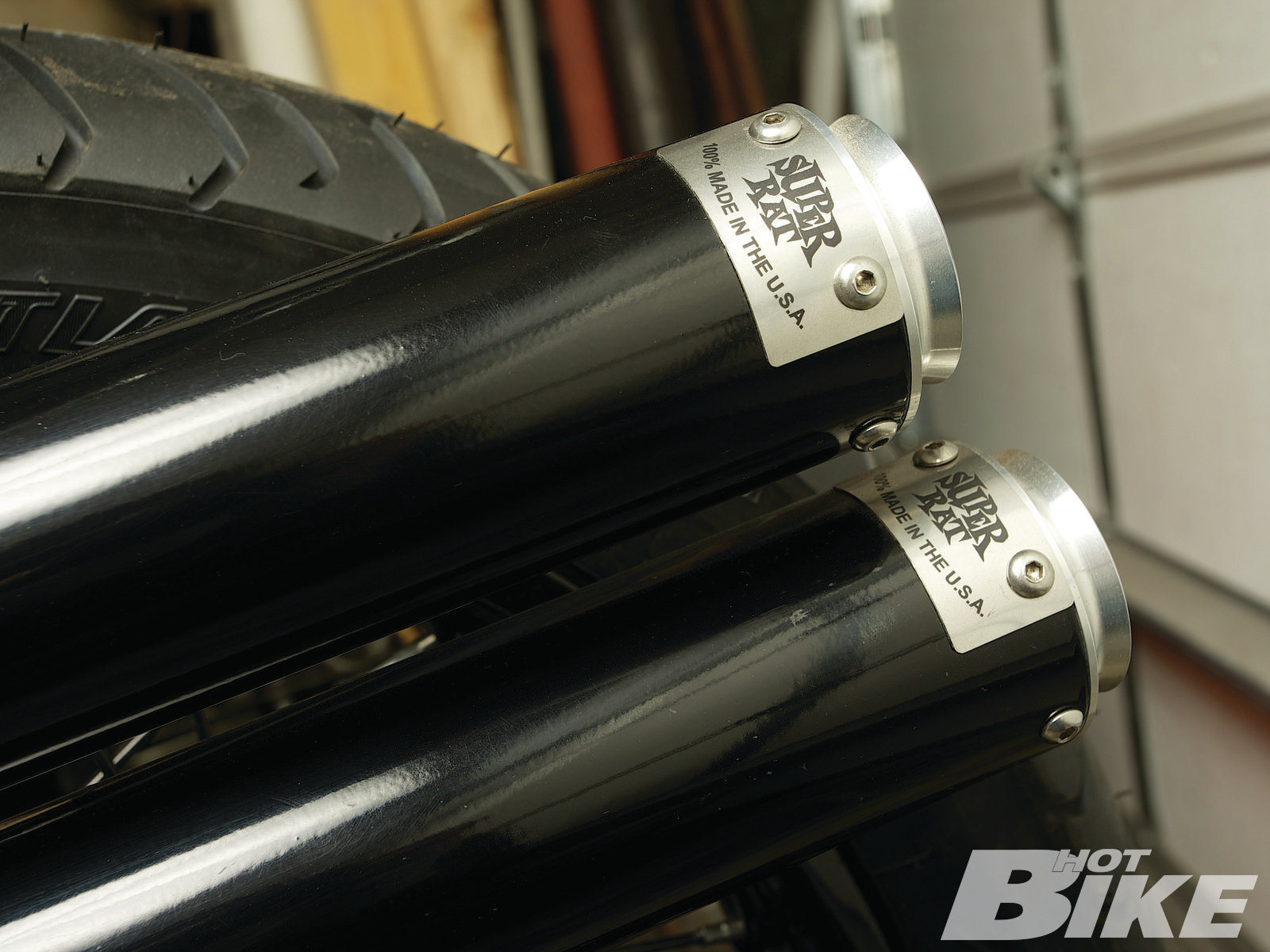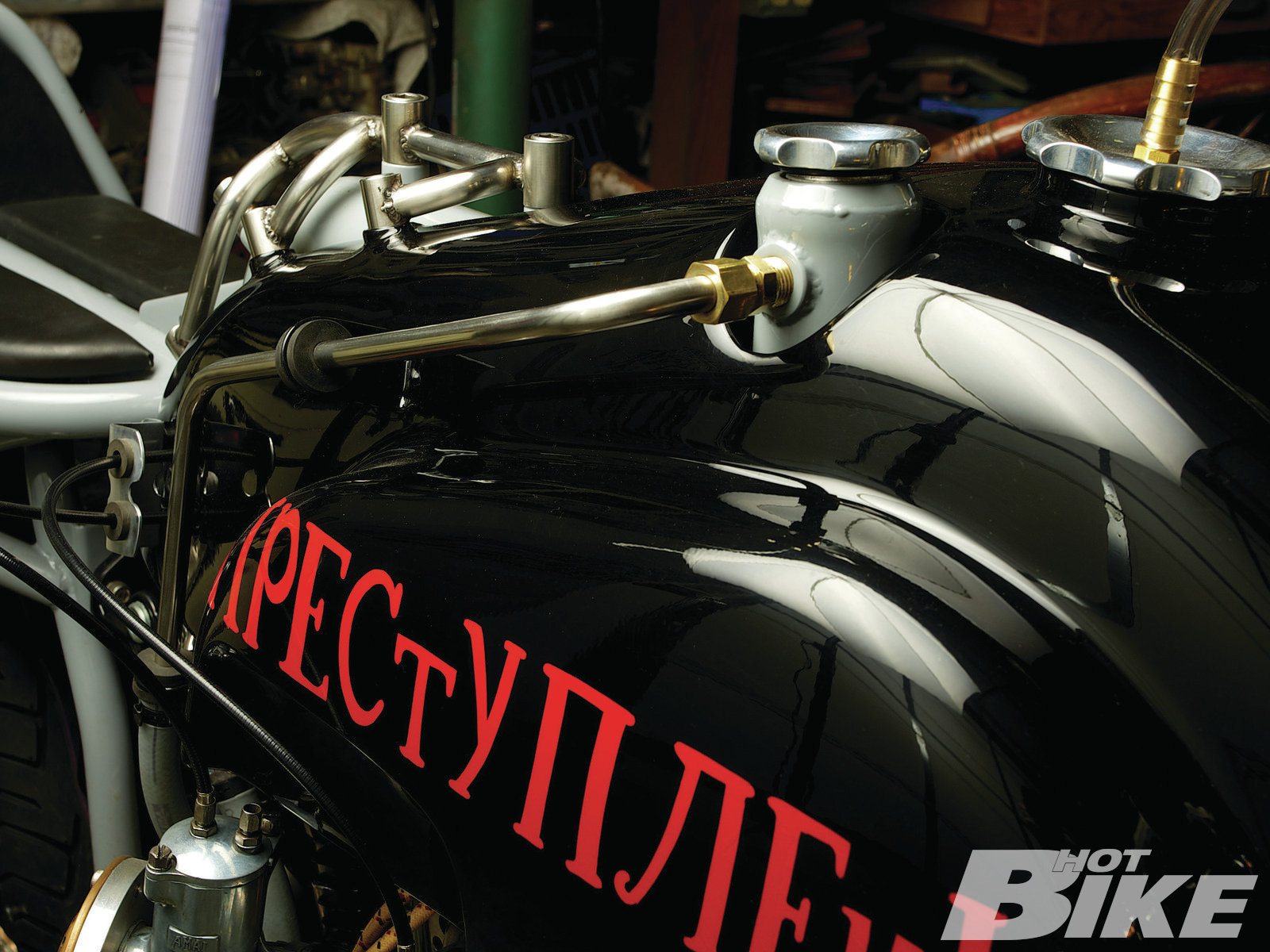 Editor's Note: While it's only been around and widely used by the masses for a relatively short period of time, the internet has had a major impact on many aspects of our lives. You might not immediately think of the internet when you think of custom motorcycles, but the web has actually played a significant role in our industry. Before the internet, bike builders and customizers often relied on their local network of friends and riding buddies to drop by the shop or garage to shoot the shit, check out their latest build/modification, offer a helping hand, or throw in their two cents on the latest project/achievement. Now however, with the popularity of social media sites like forums and blogs, a builder can post a pic of his latest mod or part install and immediately have responses from all over the world. Whereas before customizing or building a bike was a bond that could only be shared amongst those in your immediate area, the internet has allowed builders the opportunity to let the world slip into their shop, pull up a chair, and watch over their shoulder as they toil away on their bikes.
In fact that's exactly how we came to find this bike, built by Carl and Mark Bjorklund, from Super Rat Customs in Bellingham, Washington. Back in February of 2010 we were cruising the Jockey Journal message board and spotted a post called War Crimes. Intrigued by the name we clicked on it and immediately liked what we saw, a '66 Ironhead drivetrain resting between a ground-up frame. What really caught our attention however, was the crazy criss-crossed top motor-mount. Completely unique and different, we could tell just by the amount of work that went into the mounts that even though it was still in its early stages, this was going to be one hell of a detailed bike. When we returned to the site the next day, Carl had even more pics up and was now discussing his thoughts on the gas tank. Aside from providing plenty of detail shots of just about every step, Carl was responding to comments and questions by onlookers and taking their compliments and criticisms to heart. We had become hooked; everyday we'd click on the post to see what Carl had done next and what people were saying. Within a few weeks we were totally enamored with the bike and made arrangements with Carl to get it into the pages of HOT BIKE. Now, after a year of following the build of this incredible bike on the internet, we have watched Carl massage metal into a magnificent and highly detailed two-wheeled piece of art. And since his original post more than a year ago, the War Crimes link has had 52,644 views with 680 replies—pretty impressive. What's even more impressive is Carl explaining the process of how this bike came to be.
---
I picked up this bike as sort of a basket case years ago off this guy I met while searching for junked Harleys. The guy was kind of a salty dude and wanted $1,000 for it. The frame and wheels were lying out in a field and the drivetrain was in his basement, and all he could really tell me was that it was running when he tore it apart. I tried to offer him $600 and he got pissed, so I walked away. Before I drove off I gave him one more look back and he was still glaring me down. Long story short, rather than resorting to fisticuffs, we negotiated down to $900.
I originally started building the build about four or five years ago in kind of a bobber style. At the time, I was riding a Norton Commando café racer. I hadn't seen a huge amount of Harley-based cafés, so I decided to switch gears and go for a café style. I had already modified the frame in a bobber style, so I had to cut it all up again and start from scratch. I left the engine cradle and swingarm pivot together and built everything up from there. I took all the frame dimensions off the Norton frame and laid them out on a piece of MDO plywood that I had marked out a 1-foot on center grid, that way I could get it real close geometry wise to the Norton's dimensions. I spent a fairly significant amount of time getting the frame and motor mounts built and I had a few other bike builds going on. I kind of got burned out on which direction I was going so I shoved the bike in the corner for a year or so. Then one of my buddies who had a BSA 650 came over and asked me if I wanted to trade. I figured what the hell, so the deal was done. After about six months, my buddy came back and wanted to trade back so we did.
At this point I was pretty happy because with some time away from the project, I was now motivated to get working on the bike again. The time away had given me time to come up with some ideas. So I put the bike back on the table and started building the gas tank. My buddy, Young Pon, loaned me a fiberglass Manx-style tank that I used to get dimensions and patterns off of. I made the tank out of sheetmetal and I built a cubby inside the right side of the tank that the oil tank slides up into. I spent about 45 hours making the stainless steel motor mounts on the front and top of the engine, and I hollowed out the left side of the tank so people could peek in there and see them. Since I was going to be showing off the mounts, I spent about another 10 hours polishing them for a clean finish. I also wanted to make a cool stainless mount that holds the gas tank onto the frame. Stainless moves around so much when you put heat to it so getting the mount to attach in nine different places was a real bear! I had to TIG weld the mount in place making sure all nine mounts landed in the right spot. Then I had to take it off the bike so I could weld the hard-to-reach spots and still keep the mounting points from moving. The tank mounts took me about 80 hours to make.
After the tank, I made the tubular rear tail section. I wanted it to have a deconstructed, inverted look instead of covering it up with sheetmetal or bodywork. I really like how it came out, very minimalist. After knocking out the rear section, I tackled the exhaust. I built the exhaust out of 22-gauge stainless sheetmetal. I had to hand-cut about 80 gores, then slip-roll them all to fit perfectly. Then came the challenge of seaming them together with my TIG welder. This was extremely difficult and time-consuming since the parts were really small. I had to keep the heat consistent so that the coloring would be the same through the entire exhaust. The exhaust was probably the hardest part of the build because I had never made exhaust pipes out of sheetmetal before, so I had quite a bit of a learning curve. I designed the mufflers and my buddy, Dennis from Circle F, machined the ends for me, then I assembled the mufflers. I wanted to put Amal carbs on the bike to give it a British flair, so I modified a Branch intake and built a stainless 2-into-1 intake for the dual Amals to bolt to. This task was pretty hard too because I wanted to keep the carbs tight against the bike and not have them hanging way out. All the pieces were really small parts. Since they were so small, they would heat up and get out of shape really easily. They were too small and awkward-shaped to hold with clamps or a vice, so they had to fit together perfectly to just zap them with the TIG welder. I then went to the scrap yard up the street from our shop and found some brass drains. I thought they would work well as air cleaner covers so I made some aluminum plates that threaded onto the carbs, then I bolted the drains to the plates with some ultra-fine stainless screen sandwiched in between. When it came to the headlight on the bike, I didn't really have any good ideas, so I decided to make a small fairing out of 22-gauge sheetmetal and cut slots in the front for the light to illuminate out of.
As for the engine, well, I pulled the top end, re-honed the cylinders, and installed all new gaskets. I left the bottom end alone as it was in good shape.
My brother Mark helps me quite a bit by doing the wiring, painting, and assembly. We usually have quite a few bike builds going on all the time so to avoid confusion, we name all of them. Whenever we have an idea for a bike name, Mark writes it down in his folder. When I started on this bike, the name War Crimes popped into Mark's head and it had a nice ring to it so that's what we referred to it as. However, when it came time to paint it, we didn't want to write War Crimes on it. Mark is a big military and airplane enthusiast, and I like Russian lettering and signage, so we decided to just write War Crimes in Russian on the side of the tank and put a hammer and sickle on the fairing. Mark did all the paintwork, and he wired the bike with some cloth wiring we got from Lowbrow Customs. Lastly Young Pon crafted the bare bones leather seat. Many people will look at the seat and think the bike is uncomfortable, but it's actually really comfortable once you get into it. The bike is really fun to ride; it's lightweight and runs good.
I like to build bikes that come out looking amazing but cost significantly less than what most people would spend. By doing the work myself, using parts I had and picking up other parts at the swap meet, I have about $2,500 into this and that's including the initial $900 I paid for it. HB
Specifications
| | |
| --- | --- |
| Bike Owner | Carl & Mark Bjorklund |
| Shop Name | Super Rat |
| Shop Phone | (360) 961-0269 |
| Year/Make/Model | '66/Harley/XLCH |
| Fabrication | Super Rat |
| Assembly | Super Rat |
| Build Time | Four years, off and on |
| | |
| --- | --- |
| Engine | |
| Year/Manufacturer | '66/XLCH |
| Type/Size | 900cc/H-D |
| Builder | Carl/Mark Bjorklund |
| Cases | H-D |
| Cylinders | H-D/Super Rat |
| Heads | H-D |
| Rocker Boxes | H-D |
| Carb | Amal/Super Rat |
| Air Cleaner | Super Rat |
| Exhaust | Super Rat |
| | |
| --- | --- |
| Transmission | |
| Year/Manufacturer/Type | '66/H-D/XLCH |
| Case | H-D |
| Clutch | H-D |
| Primary Drive | H-D |
| | |
| --- | --- |
| Frame | |
| Year/Manufacturer | Harley/Super Rat |
| Rake | None |
| Stretch | None |
| | |
| --- | --- |
| Suspension | |
| Manufacturer Front | Japanese. Found it upstairs at my shop. |
| Length | Lowered 3 1/2 inches |
| Triple Trees | Stock |
| Manufacturer Rear | H-D |
| Swingarm | H-D |
| | |
| --- | --- |
| Wheels, Tires, And Brakes | |
| Manufacturer Front/Type | Suzuki/T500 |
| Size-Height/Width | 19 x 2.5 |
| Tire/Size | Bridgestone/130-19 |
| Caliper | Drum |
| Manufacturer Rear/Type | Suzuki/T500 |
| Size-Height/Width | 19 X 2.5 |
| Tire/Size | Bridgestone/130-19 |
| Caliper | Drum |
| | |
| --- | --- |
| Finish/Paint | |
| Color | Black |
| Painter | Mark Bjorklund |
| Graphics | Mark Bjorklund |
| | |
| --- | --- |
| Accessories | |
| Gas Tank & Cap | Super Rat |
| Oil Tank | Super Rat |
| Handlebars | Magura |
| Hand Controls | H-D |
| Foot Controls | Super Rat |
| Footpegs | Super Rat |
| Headlight | Driving Light |
| Taillight | Two taillights from England |
| Seat | Young Pon |