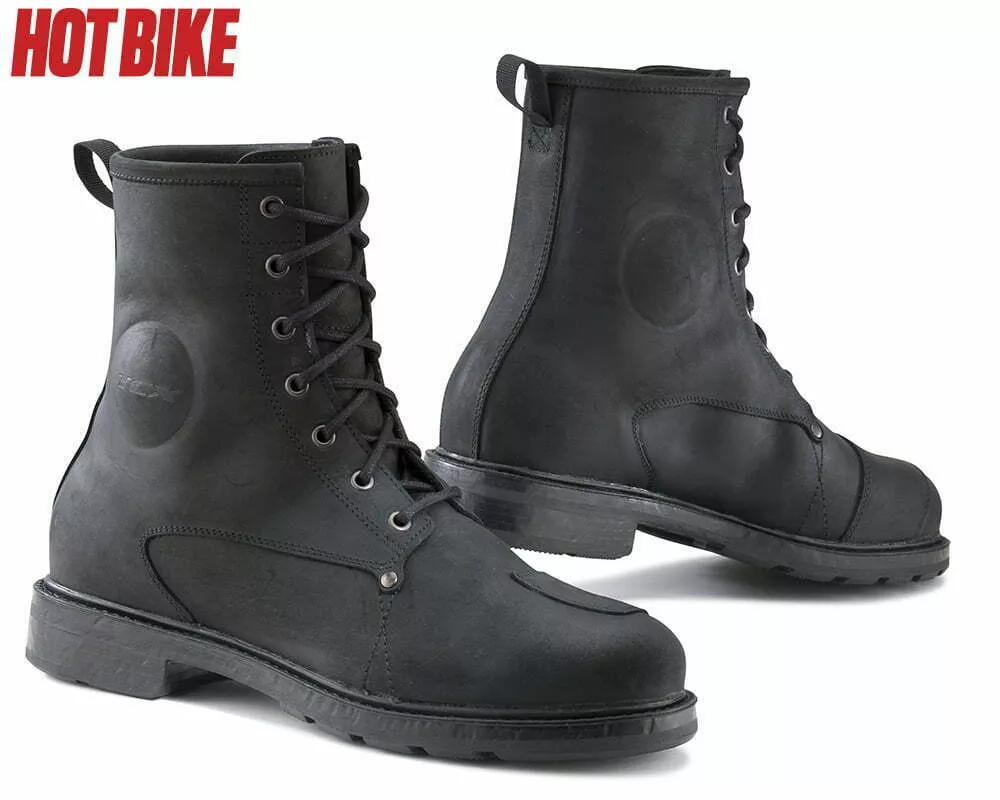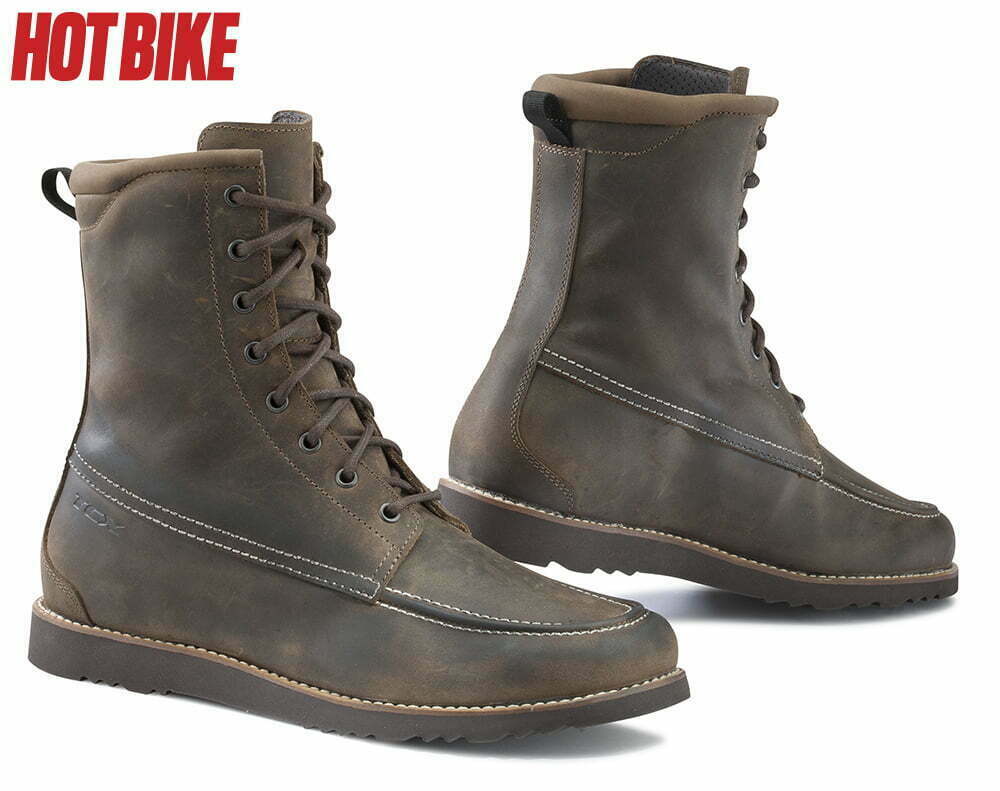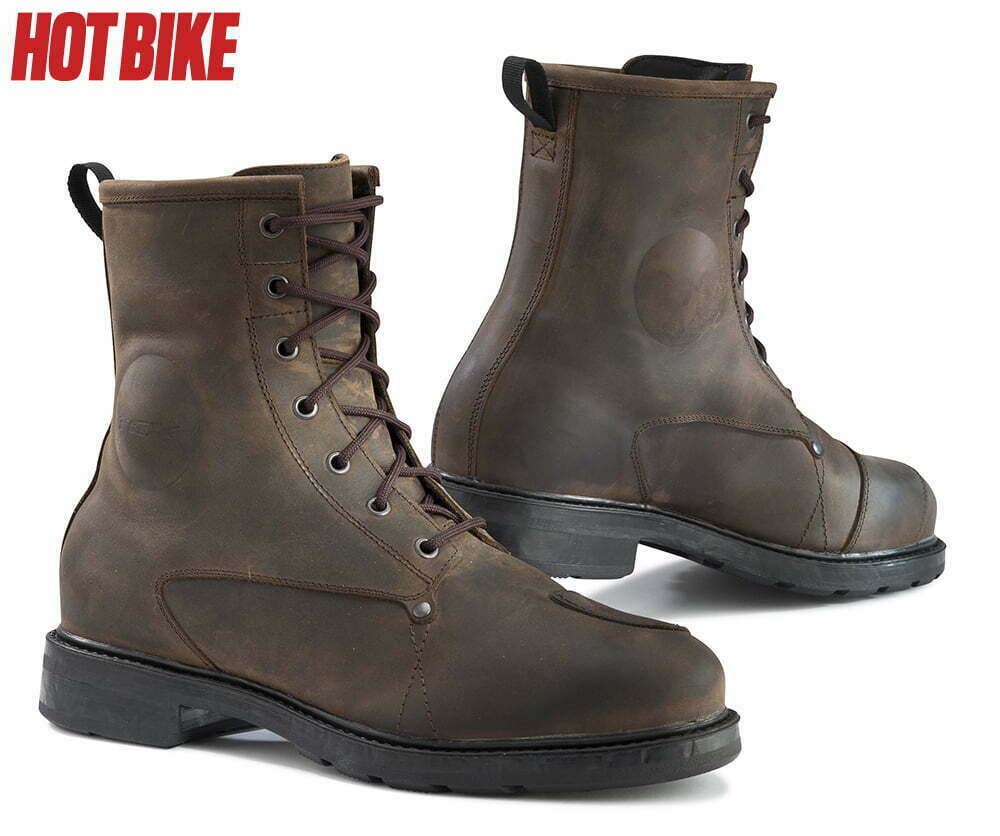 TCX has been in the boot making business for a good while now making boots for all disciplines of motorcycling. With a background as a private label manufacturer making boots for some big name V-Twin Motorcycle brands , they have tons of experience and expertise in the fine art of leather crafting for the feet.
TCX is widely known and popular with the sport bike and off-road market for their quality products. They have recently been producing boots for the everyday rider.
The X-Blend Waterproof and the X-Garage are their offerings for day to day use. They may look everyday but they incorporate TCX's years of technology and craftsmanship.
The X-Blend Waterproof is constructed of full grain vintage leather with a waterproof lining to keep you warm and dry during all sorts of riding conditions. These CE certified boots features Oxtar's Comfort Fit System ( C.F.S) which is an entirely manual technique of shaping the boot on a mould that replicates the anatomy of the foot resulting in all day comfort. The X-Blend has a high wear-reistant rubber sole that will keep you surefooted on and off the bike in all conditions.
Sizes: 6-12.5
Colors: Vintage Brown, Black
MSRP: $219.99
The X-Garage boot features full grain vintage leather construction for great protection and long wear life. The lining consist of air mesh breathable material to keep your dogs nice and cool. These boots also feature the Comfort Fit System for great all day comfort. The X-Garage has an ultra light EVA compound sole that makes the boots feel weightless on your feet.
Sizes: 5-13
Colors: Vintage Brown
MSRP: $199.99
More info : www.tcxboots.com