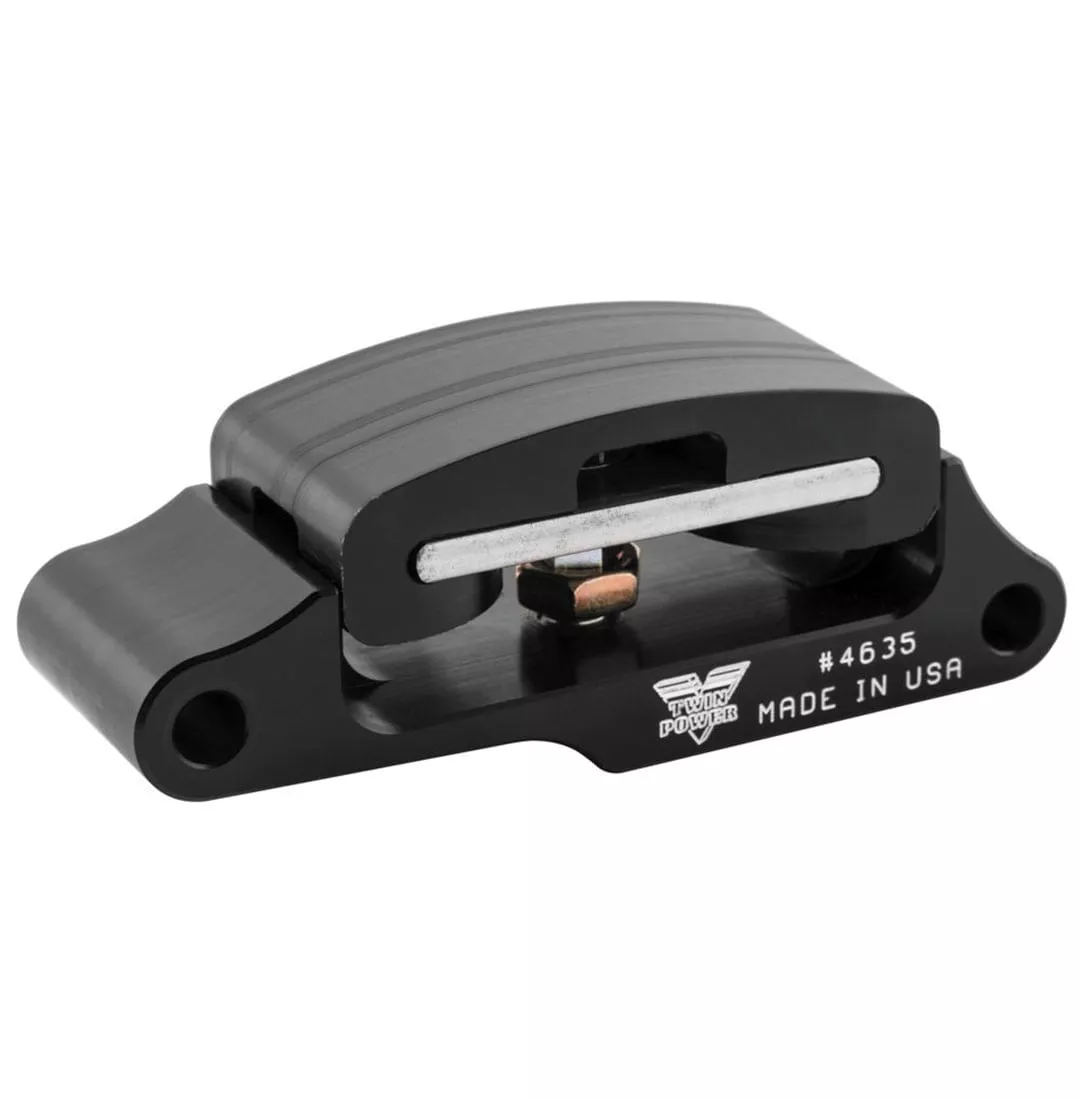 Twin Power has added an instructional video to their website to show you how to install the part and this simple installation can result in longer component life.
"An overtightened primary chain is known to cause premature failure of the engine, transmission and primary bearing as well as to cause other complications," says James Simonelli, Brand Manager for Twin Power. "This video gives step-by-step instructions on how to install the tension reliever manual primary chain adjuster on your bikes. It's really easy to put this part in place and get back on the road."
Twin Power developed the part as a solution to the problem of overtightening. It is 100% made in USA, easy-to-adjust and it uses stock mounting hardware. The chain adjustment and tension check will require the removal of the outer primary cover.
The instructional video can be found here on the Twin Power website.
The Twin Power Tension Reliever Manual Primary Chain Adjuster can be ordered through your local Tucker Rocky/ Biker's Choice dealer.