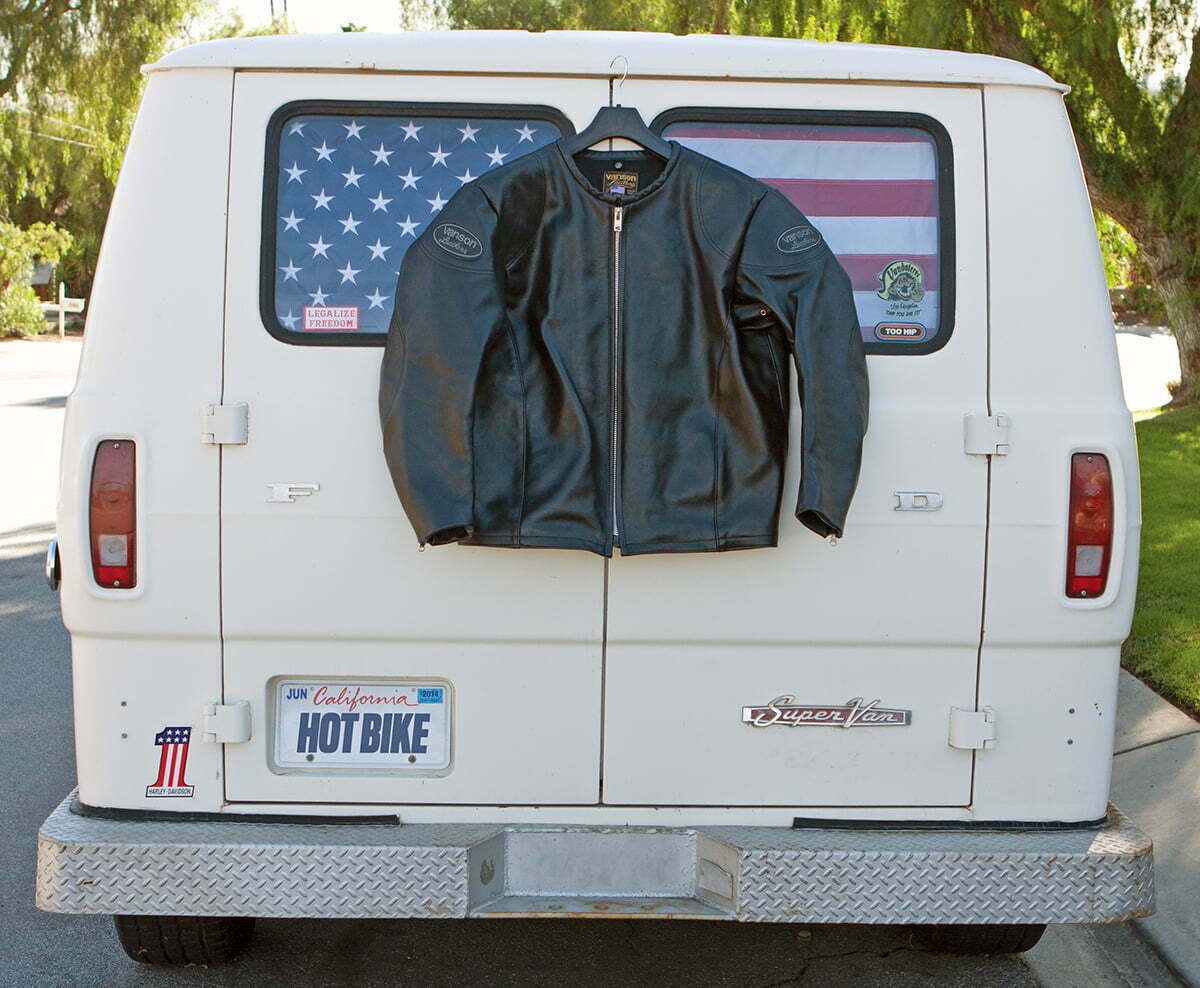 Vanson was founded in 1974 when owner Mike Van der Sleesen had been working in Europe distributing English-made leathers in the United States. In 1975, Van der Sleesen opened Vanson Leathers in Boston, Massachusetts, and it has been stitching together legendary leather goods in the USA ever since.
Over 40-plus years in business, Vanson early on established a reputation among riders for providing the sturdiest leather goods in the business. While many still cheese out by buying lower-cost jackets that are ill fitting and made from nothing more than the bovine equivalent of pork rinds, anyone fortunate enough to purchase a custom-made heirloom-quality Vanson jacket knows that the combination of comfort and safety as well as fit and finish are the golden rules when it comes to proper protection. To say folks who ride in Vanson jackets are brand loyalists is a major understatement. Vanson also has amassed legions of loyal customers with its policy of servicing any of the products it makes no matter what the age. Vanson can also go as far as to wash and redye your trusty old jacket to an almost like-new condition. Yes, most marriages will fail before a Vanson jacket does.
Still, to this day, Vanson is a clash between old-world craftsmanship and cutting-edge computer-aided design. All of the jackets start as paper patterns in the old-world fashion, but Vanson's proprietarily tanned top-grain leather is cut with water jets and computer-controlled drag knifes. Vanson and its garments prove to be the best of both worlds mixed into a single tanned garment that could save your life and look good while doing so.
Go to vansonleathers.com to check out the entire product line of leather goods