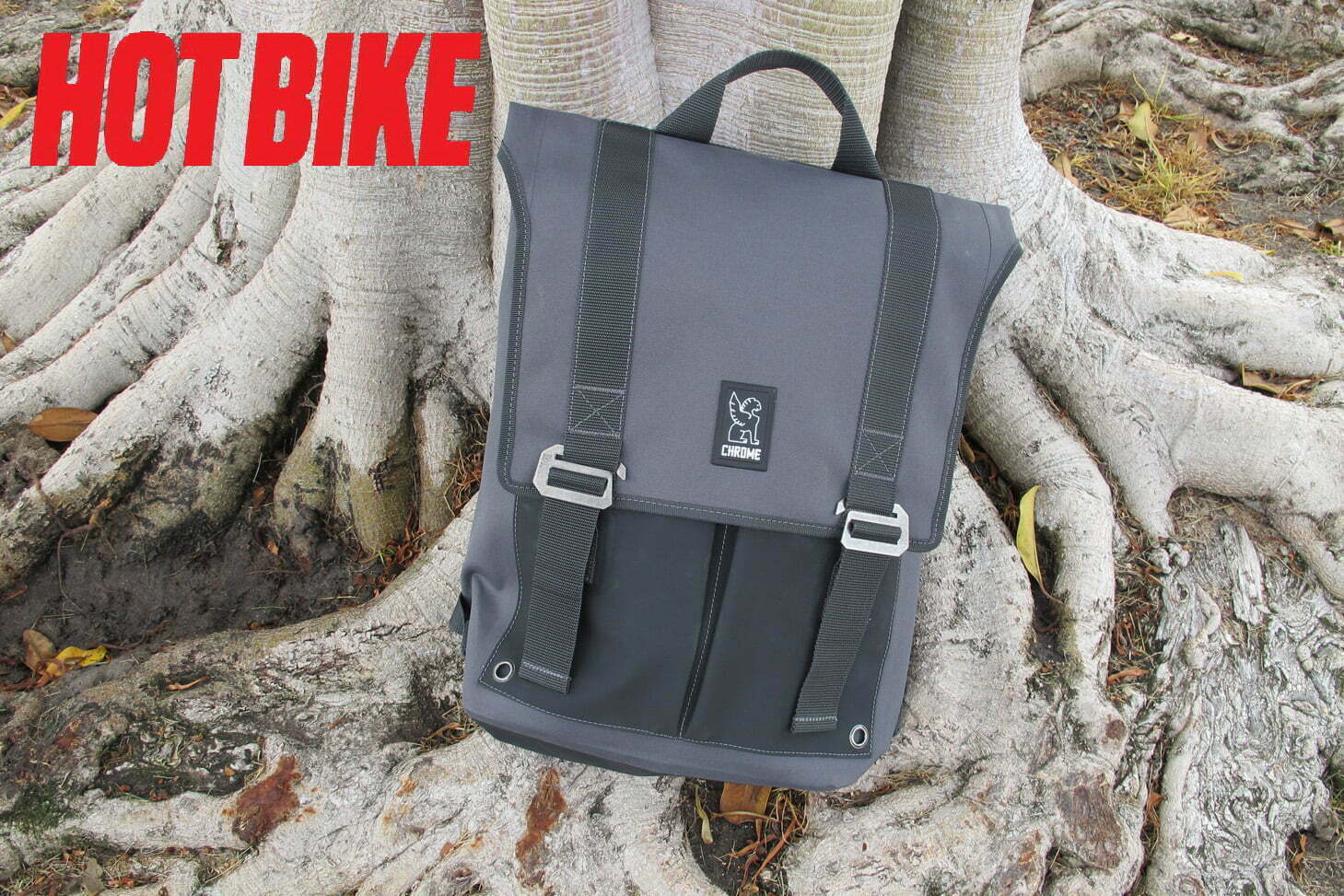 I have tested a few of Chrome Industries' products, and I have found them to all be well thought out simplistic designs that are uncluttered and tend to do their jobs well. When I first got my hands on this backpack I liked the stark looks of it and the size seemed just about right for hauling stuff on the daily.
Here are the facts about the Welded Ruckstack. This is a tough-as-nails, no-frills, waterproof backpack. It does have some features such as two external pockets, some beefy cast steel camlocks that adjust the shoulders straps, and a removable padded laptop sleeve. It's RF (radio frequency) welded, meaning that the two pieces of material are bonded together by sound waves making it really strong. The Welded Rucksack measures up at 13.5" wide, 18.5" high, 4.8" deep, and it's guaranteed for life.
When I first pulled on this backpack, I liked the flexibility of the D-ring hung shoulder straps, and whatever sort of jacket I was wearing, be it big or small, the straps were comfortable and not confining. After riding with it for a month or so I found the design of the pack very well thought out and easy to grab items when I needed to without going though a gambit of zippers, Velcro, and buttons. As long as I wasn't carrying it overloaded and kept the weight less than 10–12 pounds, it was almost as if I didn't know I had a backpack on at all. And that's just the way I like it.
$110, chromeindustries.com
See more product reviews here.