Frank Vidal didn't start out with a full bike for his latest Harley-Davidson FXR project; some might think he didn't start out with a full deck for the amount of work that lay ahead of him. And they'd be wrong. Having owned more than 10 FXR bikes, Frank knows what he likes, and what he likes is some FXR. It's been almost two decades since Harley-Davidson's last FXR, the FXR4, rolled out of the factory though. I'm sure we can all agree there've been a few changes to the H-D lineup since then.
No longer content with Evo mills and wanting all of the latest drivetrain tech in a FXR frame, Frank also wanted parts that were easy to replace to boot. He began the hunt. "All I found when I started this was a 2000 FXR4 frame in New York while surfing an online forum," Frank says. "It had been posted over a year, and I reached out to the guy and was lucky because he still had it."
Living the dream of FXR bagger glory wasn't going to be easy, of course. Frank enlisted Mark Dunn of Dirty Customz/DunnRite Bikes for the elaborate fabrication as well as countless hours of work it took coaxing a completely new bagger wiring harness into a frame that was never designed to contain one. Frank tells us the bike handles better than anything built today and is reliable as all get-out.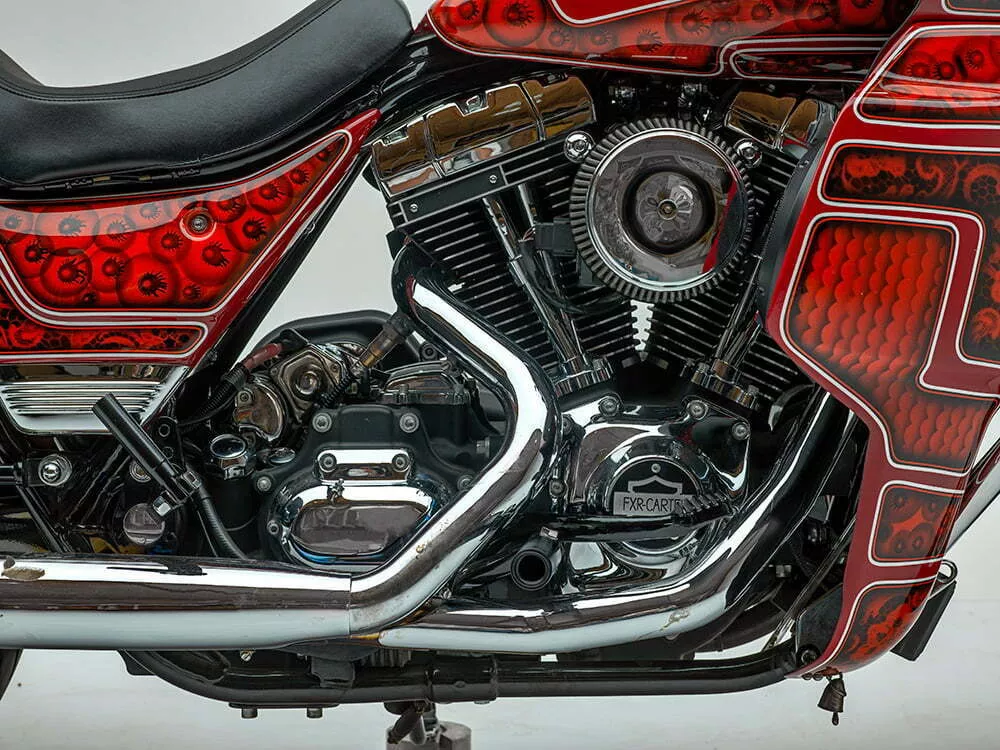 The guys didn't take a Twin Cam 88 and put it in the chassis either. No, this mill is a 2014 Twin Cam punched out to 113ci and upgraded with Screamin' Eagle parts. It almost goes without saying that Frank brought a 2014 H-D tranny for the ride, but I'm going to say it anyway.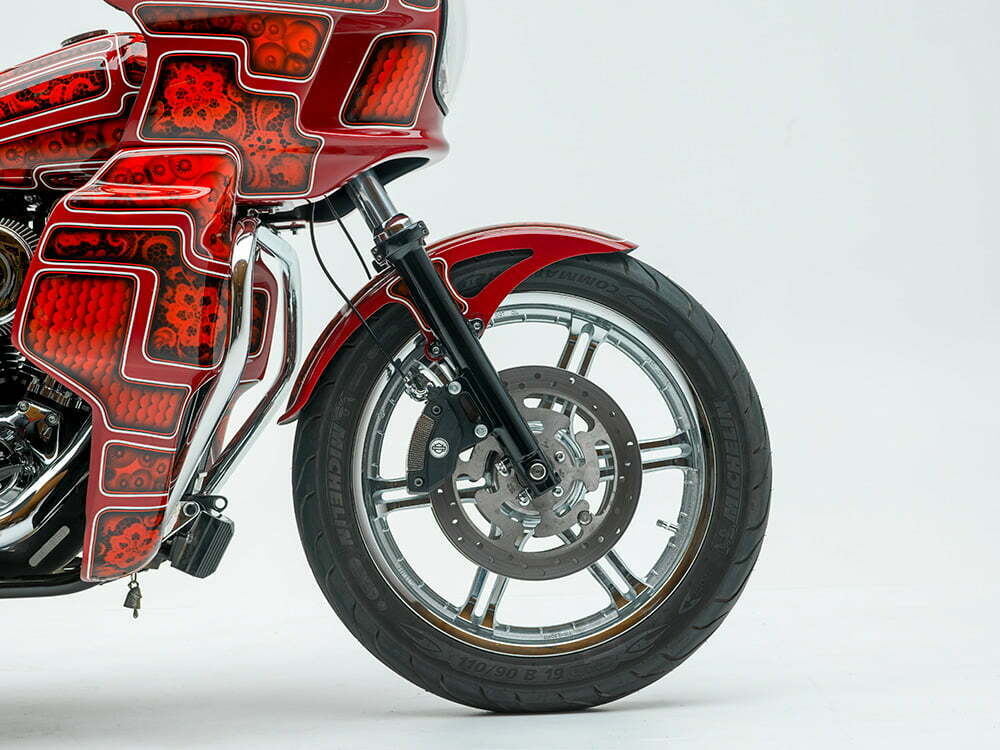 While Frank and Mark were modernizing the powerplant, Frank went ahead and did the same for the suspension. For as great as the FXR frame is, there's always room for improvement over stock. Here, Frank swapped in fully adjustable front and rear suspension along with a GPR stabilizer to really tailor the handling to his own riding style. He kept the wheel sizes modest (19-inch front, 16-inch rear) so as not to mess up the handling formula he so carefully crafted.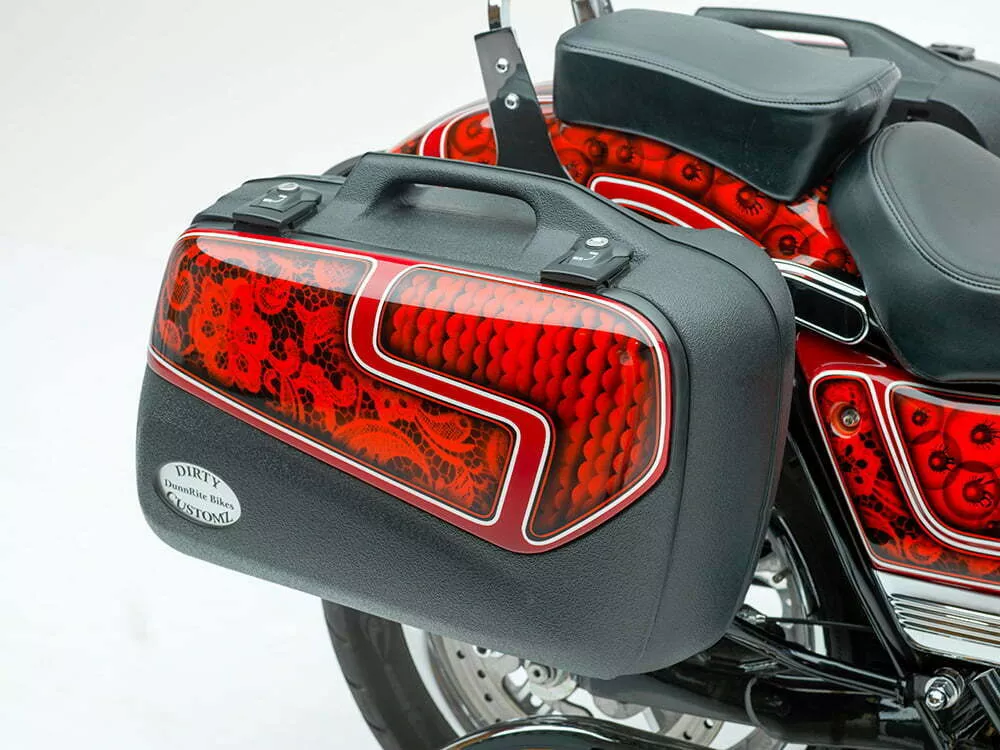 And this bike isn't just all about performance. It's only mostly that. Frank also wanted his unique scoot to look good. He just wasn't going to throw on a huge front hoop and extended bags to do so. Newstalgia Hot Rods & Custom Paint hooked him up with a killer blend of custom Red Candy and Orange Candy for the wicked artwork you see on the painted surfaces of the finished bike.
---
---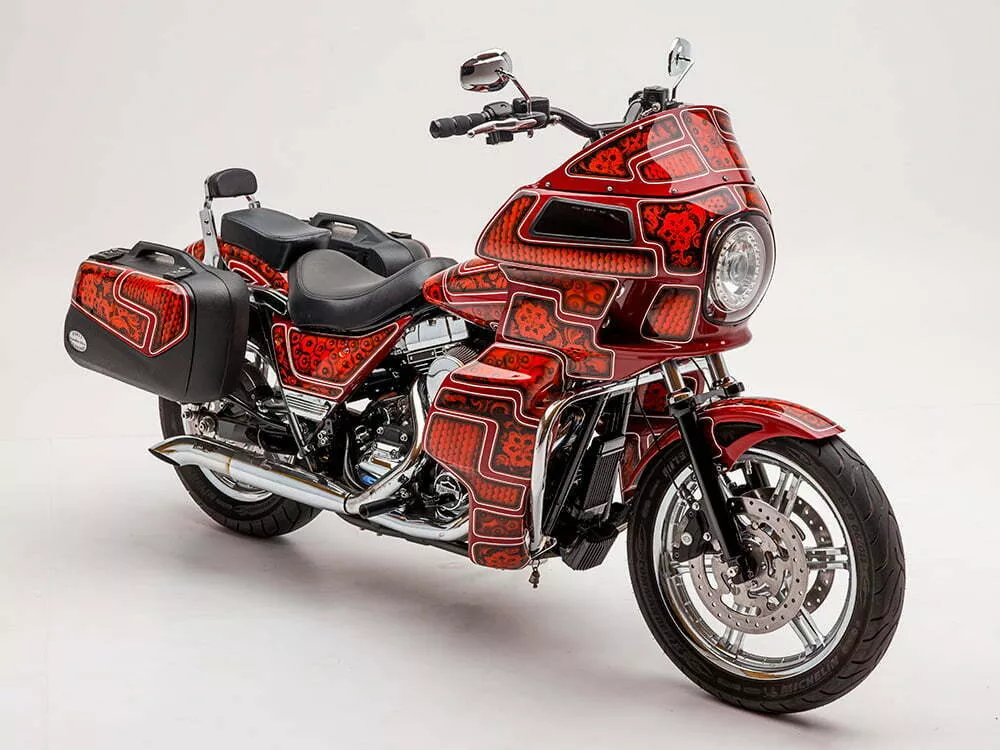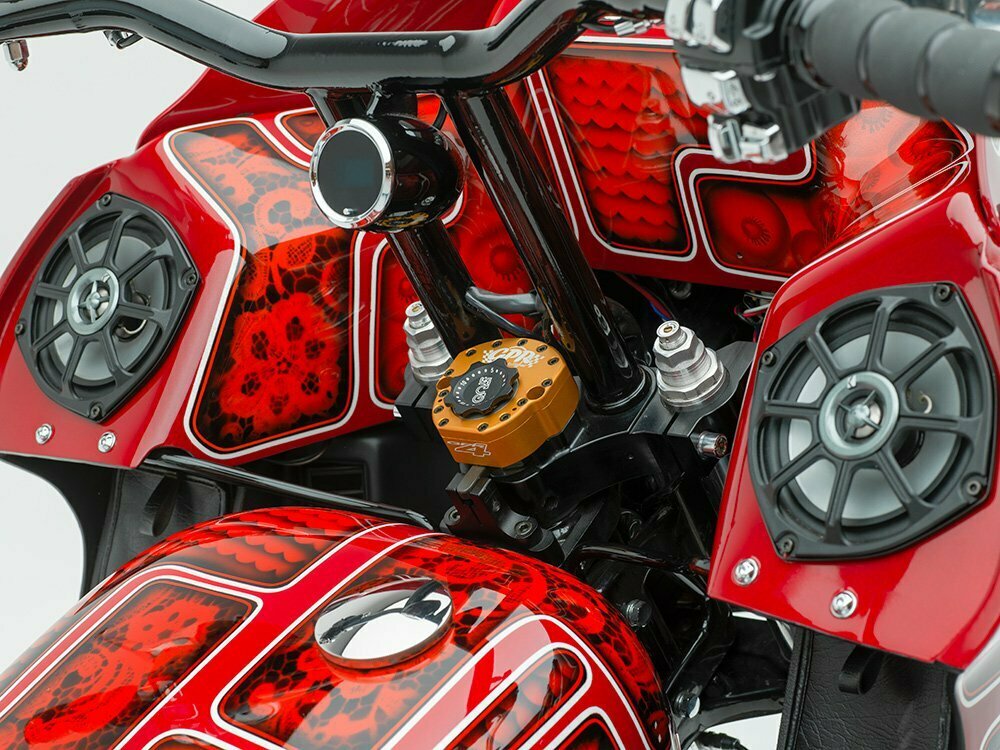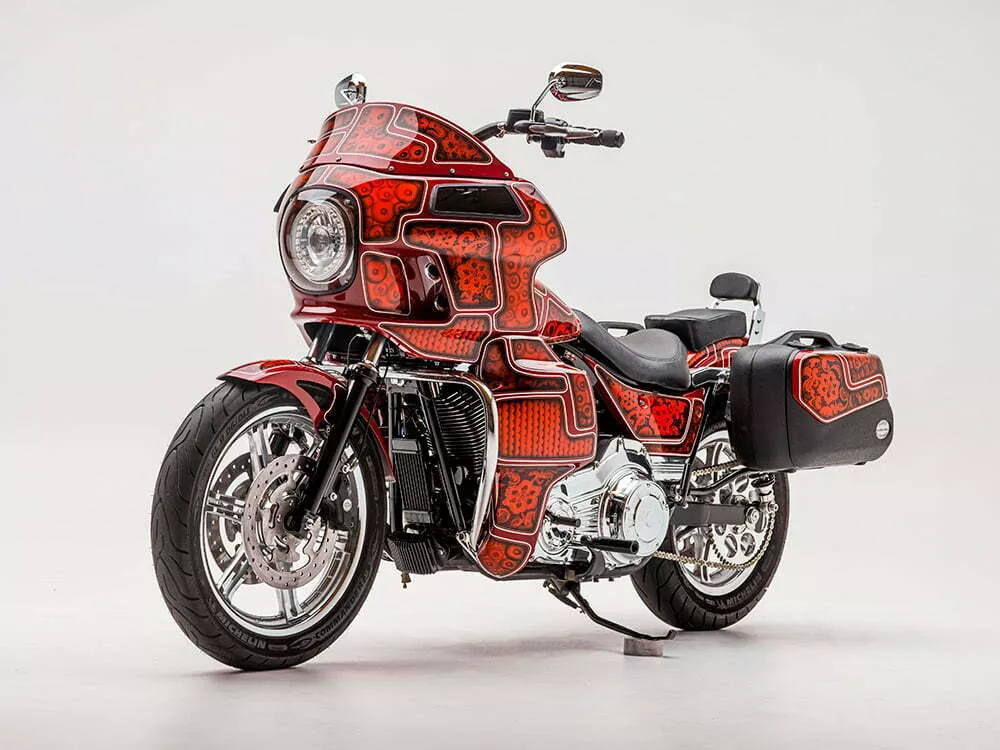 ---
Related Video: The Hot Bike FXR Issue Cover Shoot
---