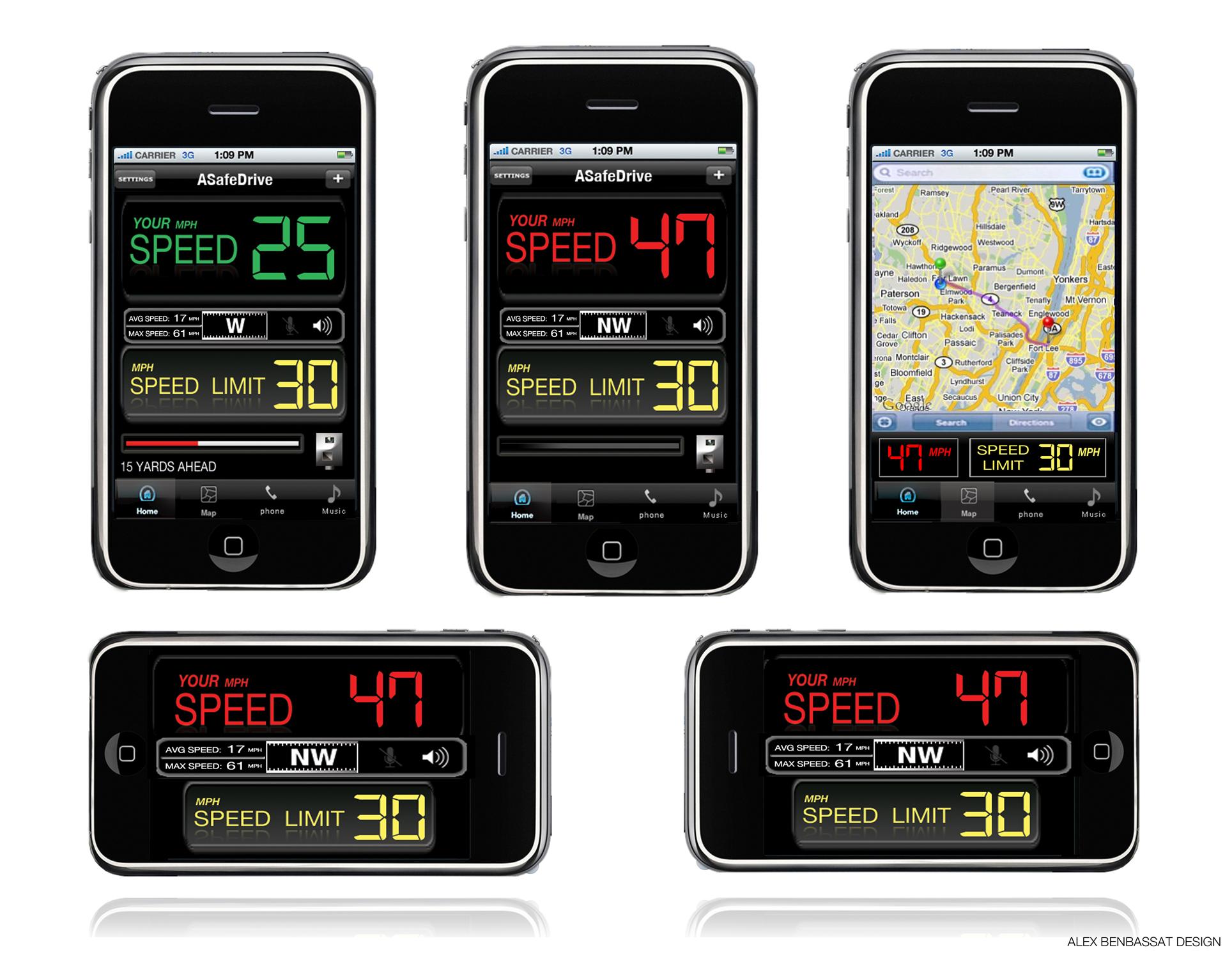 If you're like me and spend a lot of your time commuting across several stretches of freeways, highways, city streets and side streets, and always find yourself wondering "what's the speed limit in this area" and hoping not to fall prey to the devious speed trap, then the ASafeDrive iPhone App version 3.0 might be perfect for you.
Utilizing GPS POI Data along with geo-coding with Google Maps, the App will not only display the speed limit for your current location but will also show your vehicle speed. With just a glance you can tell if you are running over the speed limit as your speed will be displayed in red (green if you are under the speed limit).
I tend to speed quite a bit and maybe by seeing my speed posted in a bright red digital display will help me slow down. This could also be a helpful tool for those that like to keep their bikes as sanitary as possible with no gauges. Just find a way to cleanly and securely mount your iPhone in a easily viewable location on your bike, turn on the app and now you have a speedometer/warning indicator.