Victory Motorcycles is proud to launch the "Thank A Hero" program, which invites the public to thank a military veteran or active service member with a personalized note posted to the VictoryMotorcycles.com website.
Launched November 1, the beginning of Military Appreciation Month, the Thank A Hero program benefits Iraq and Afghanistan Veterans of America (IAVA), an organization committed to providing support and resources to the newest generation of U.S. military veterans.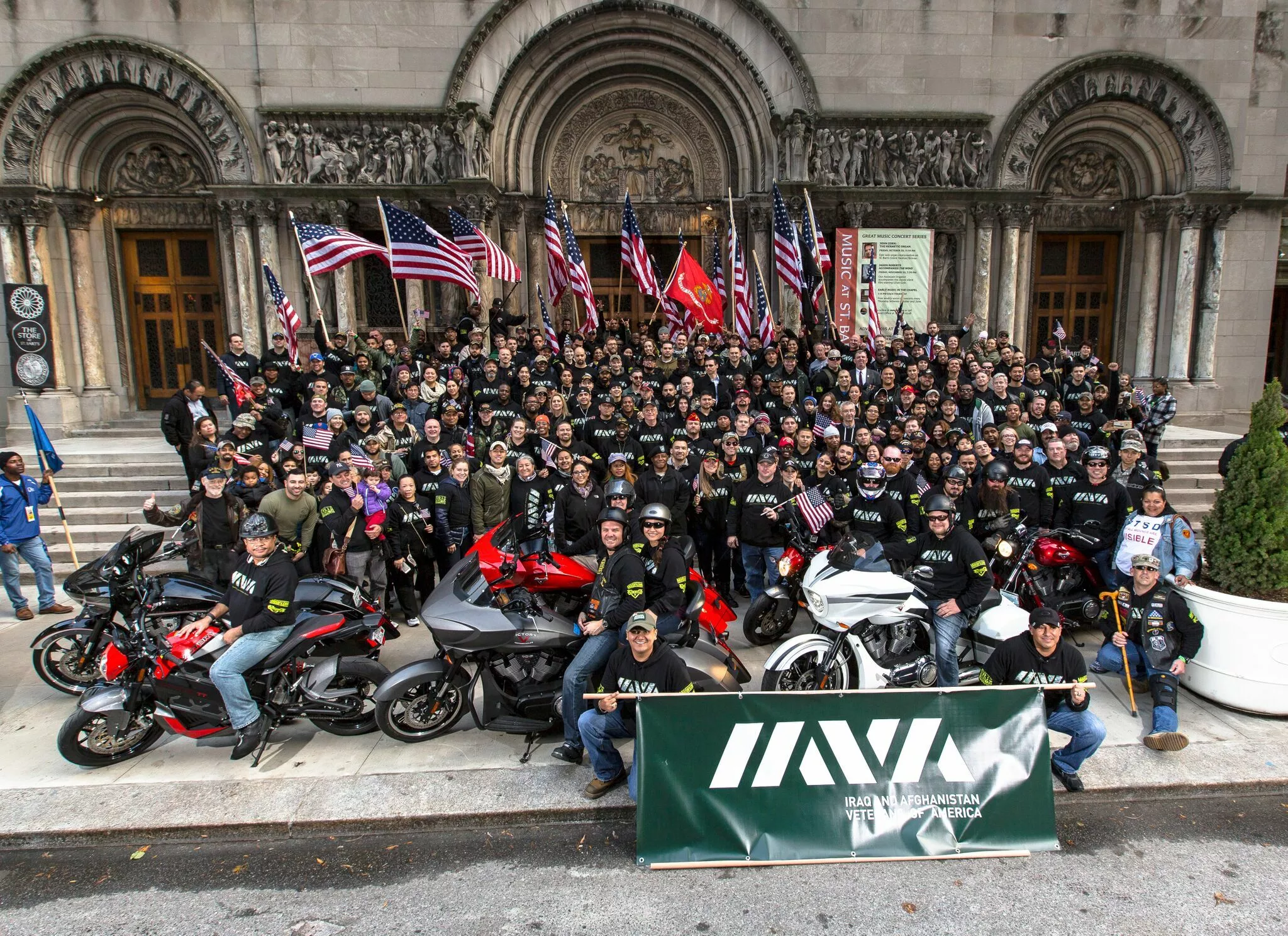 The Thank A Hero program is one of the ways Victory Motorcycles and Victory riders and dealers are saluting military veterans and those currently serving. Additionally, on Saturday November 19, the public is invited to visit their local Victory Motorcycles dealer for a charity ride in honor of the IAVA. Any individuals who have served in the military, police, or fire department will receive $1,000 off the purchase of any new Victory heavyweight bike and $500 off the purchase of a new Victory Octane. Log on to http://www.victorymotorcycles.com/en-us/thank-a-hero for more information.
Visit IAVA.org for more information about Iraq and Afghanistan Veterans of America. Learn more about Victory Motorcycles at VictoryMotorcycles.com or follow on Twitter and Facebook.
ABOUT IRAQ AND AFGHANISTAN VETERANS OF AMERICA
Founded in 2004 by an Iraq veteran, Iraq and Afghanistan Veterans of America (IAVA) is the first and largest organization for the more than 2.8 million veterans of Iraq and Afghanistan and their families. As the group's website notes: "IAVA strives to build an empowered generation of veterans who provide sustainable leadership for our country and their local communities." For details about IAVA programs and how you can support IAVA or get involved, visit www.iava.org.
ABOUT VICTORY MOTORCYCLES
Victory Motorcycles designs, engineers, manufactures and markets a full line of cruisers, baggers and touring motorcycles. Every Victory model delivers industry-leading performance, comfort, style, storage and reliability. The first Victory was produced on the Fourth of July, 1998, in Spirit Lake, Iowa, where every Victory motorcycle continues to be produced today. Information about Victory motorcycles, apparel and accessories is available at www.victorymotorcycles.com and on Facebook at facebook.com/VictoryMotorcycles
ABOUT POLARIS INDUSTRIES
Polaris Industries Inc. (NYSE: PII) is a global powersports leader with annual 2015 sales of $4.7 billion. Polaris fuels the passion of riders, workers and outdoor enthusiasts with our RANGER, RZR and POLARIS GENERAL side-by-side off-road vehicles; our SPORTSMAN and POLARIS ACE all-terrain off-road vehicles; VICTORY and INDIAN MOTORCYCLE midsize and heavyweight motorcycles; SLINGSHOT moto-roadsters; and Polaris RMK, INDY, SWITCHBACK and RUSH snowmobiles. Polaris enhances the riding experience with parts, garments and accessories sold under multiple recognizable brands, and has a growing presence in adjacent markets globally with products including military and commercial off-road vehicles, quadricycles, and electric vehicles. www.polaris.com
The end of the year is nigh (almost). Renew or begin a Hot Bike subscription and don't miss an issue for 2017.