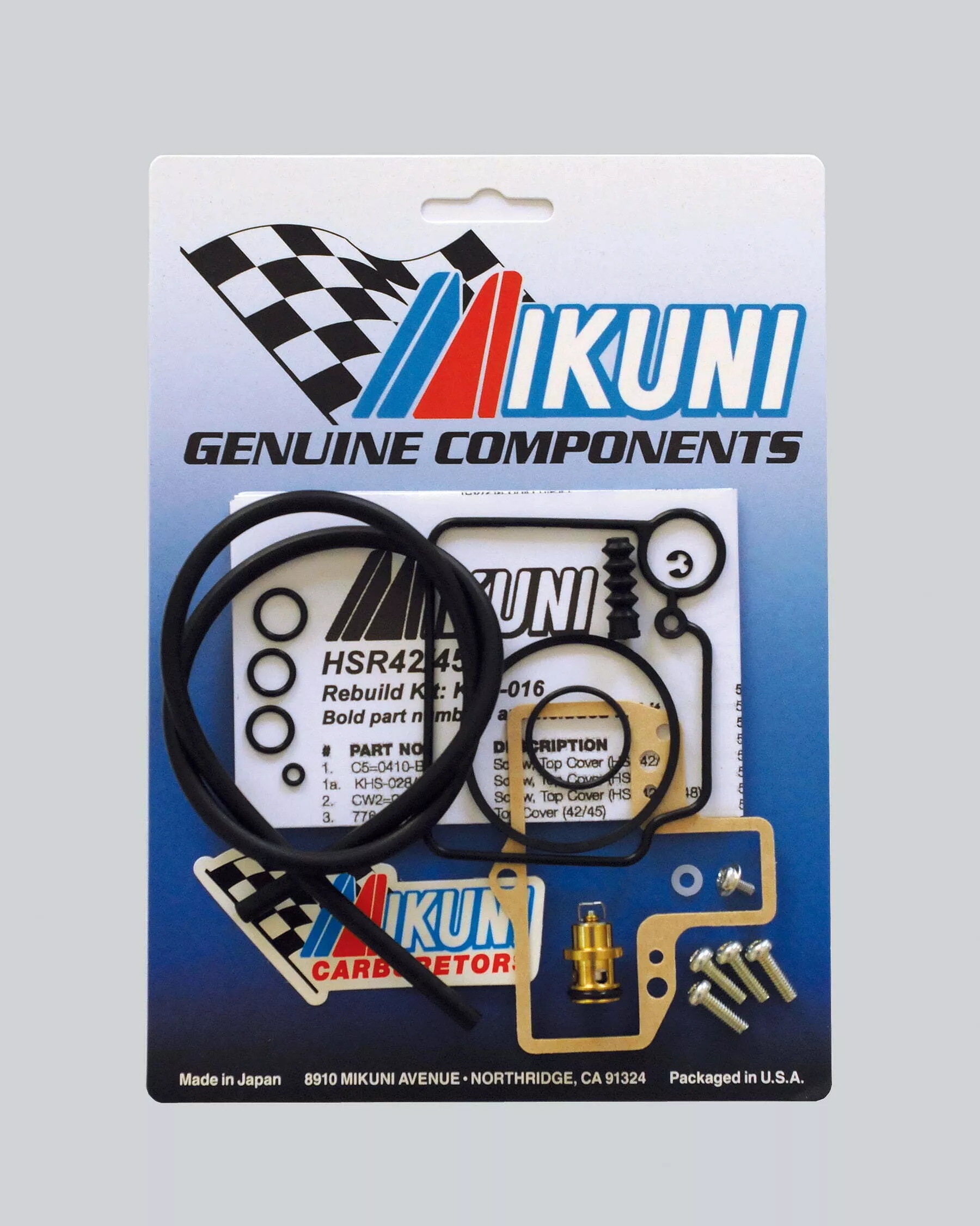 Ever since they first hit the V-twin market, Mikuni's HSR42/45/48 carburetors have been a popular choice for gearheads. So much so that some of the older carbs may be ready for cleaning, maintenance, rebuilding. That's why Mikuni's HKS-016 Genuine Rebuild Kit for the HSR 42/45/48 Carburetors was created. It makes certain your Mikuni HSR carburetor continues to run and perform like new.
Each Rebuild Kit contains all the necessary parts to rebuild one carburetor with all the needed gaskets, seals, and O-rings, plus specialty parts that may wear out or clog up with old fuel over time like the float needle valve assembly, plus new float bowl screws for re-assembly.
Genuine Mikuni Component Rebuild Kits, as well as Replacement and Aftermarket Performance Carburetors, Fuels Pumps and all their Parts and Accessories are available from Mikuni American Distributors or through your favorite dealer. You can look up all the available Kits, Carburetors and Parts, along with Mikuni Distributors on the www.MikuniPower.com website.
Subscribe to Hot Bike to keep up on the latest and greatest products, how-to's, and custom bikes.