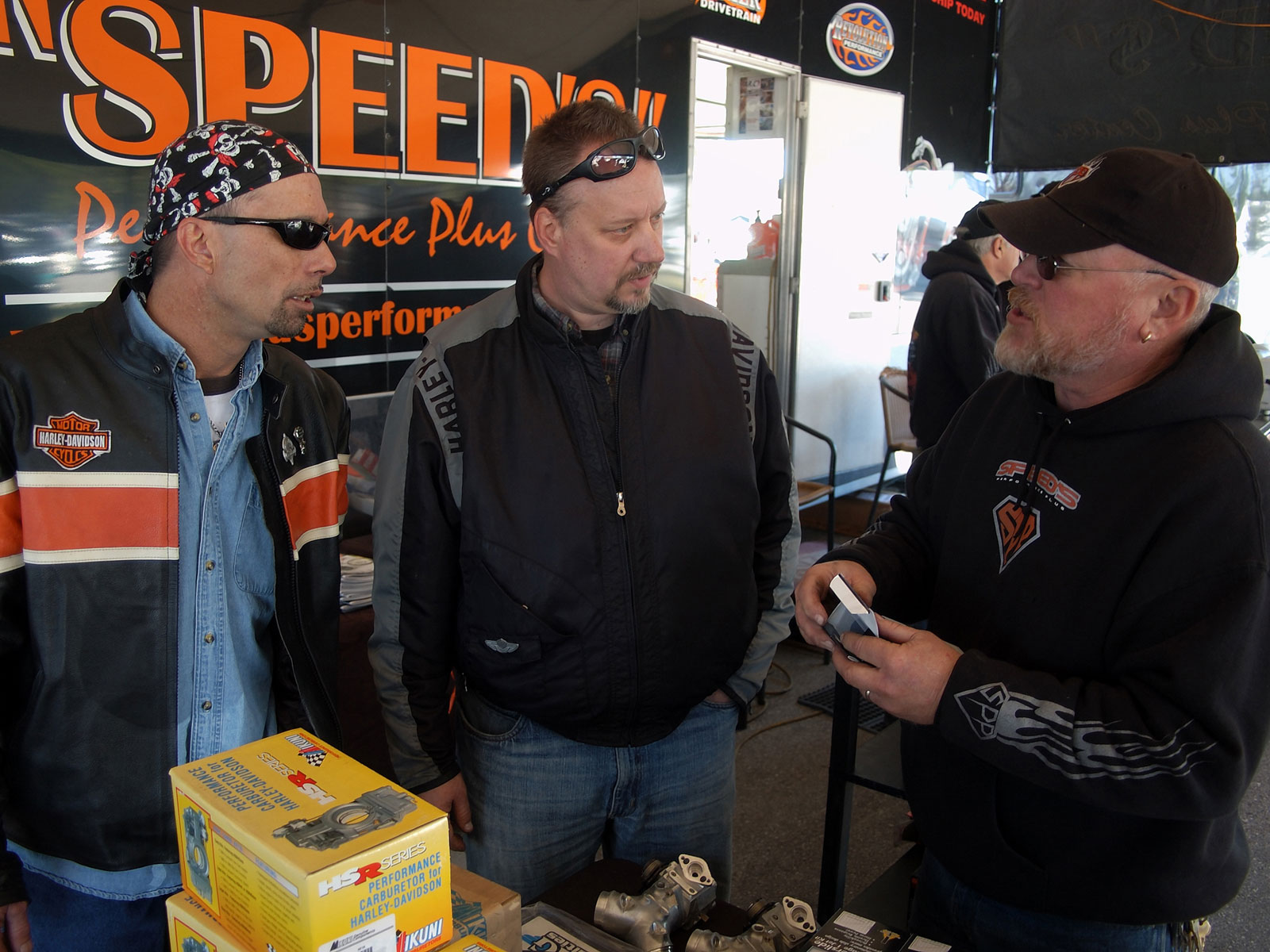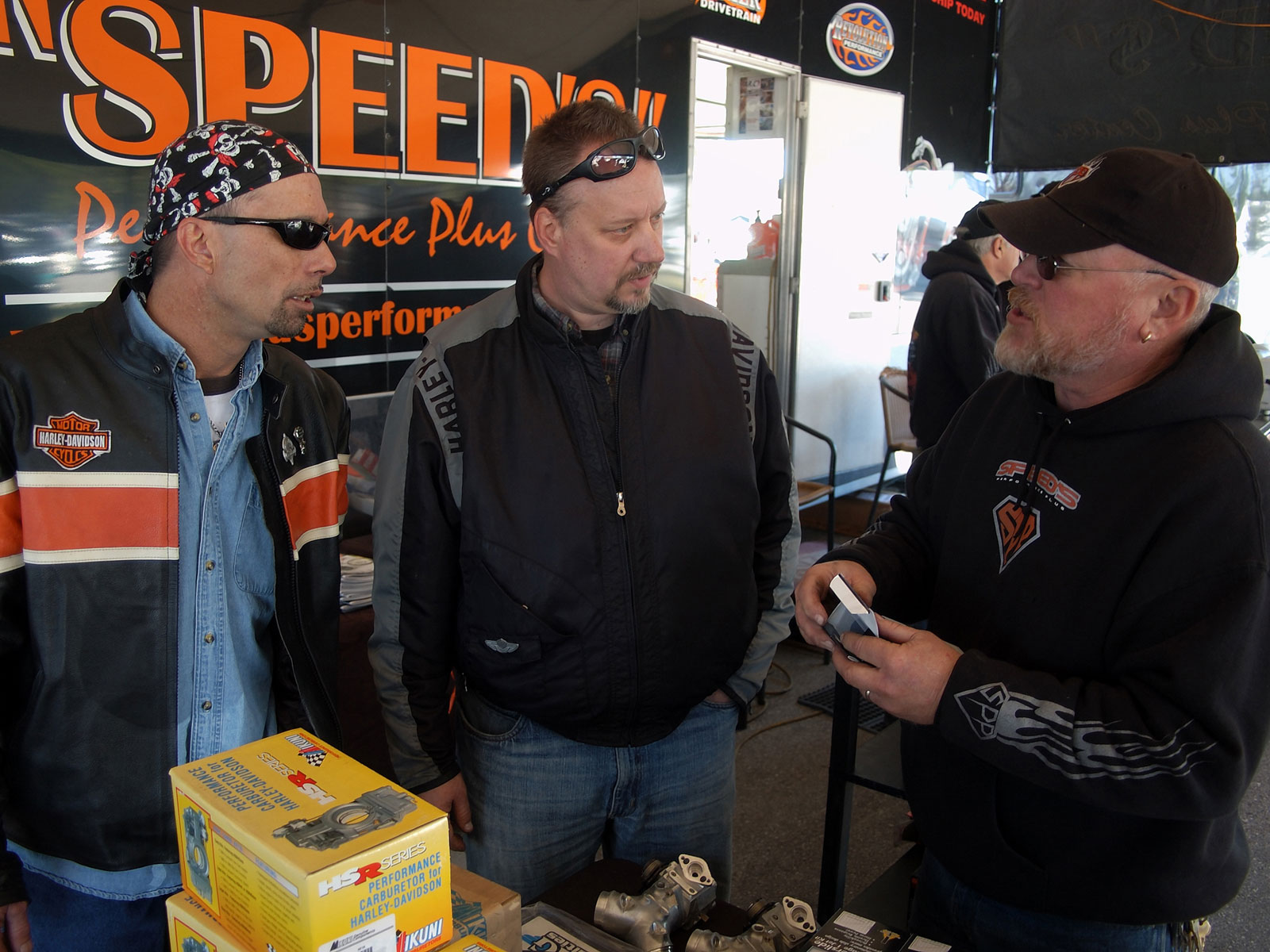 Our dear friend Wayne "Speed" Hanson, of Speed's Performance Plus has hit a hard patch. Late last month while setting up for an event in Mississippi, getting ready to put that Speed's Performance touch to another bunch of Harleys, Wayne didn't feel right. A trip to the nearest ER confirmed the worst, a brain tumor. Rushed into surgery, the tumor was removed. Wayne's home now beginning a long, hard road to recovery.
The Hanson family and the Speed's Performance Team has set up a website where everyone interested can keep track of Wayne's progress in this fight. They can send their best wishes and, if they choose, help as they can by contributing what they can to defray the monumental expenses sure to come. Insurance, even the best, goes only so far. They've asked that you please do what you can to pass the word. The website address is www.giveforward.com/waynehanson. There's a photo included here with Wayne, on the right, helping out a couple riders in Daytona.
Wayne and the guys at Speed's have never held back, as thousands of riders will attest. Now it's time to give some of that back, and give forward. Thanks.