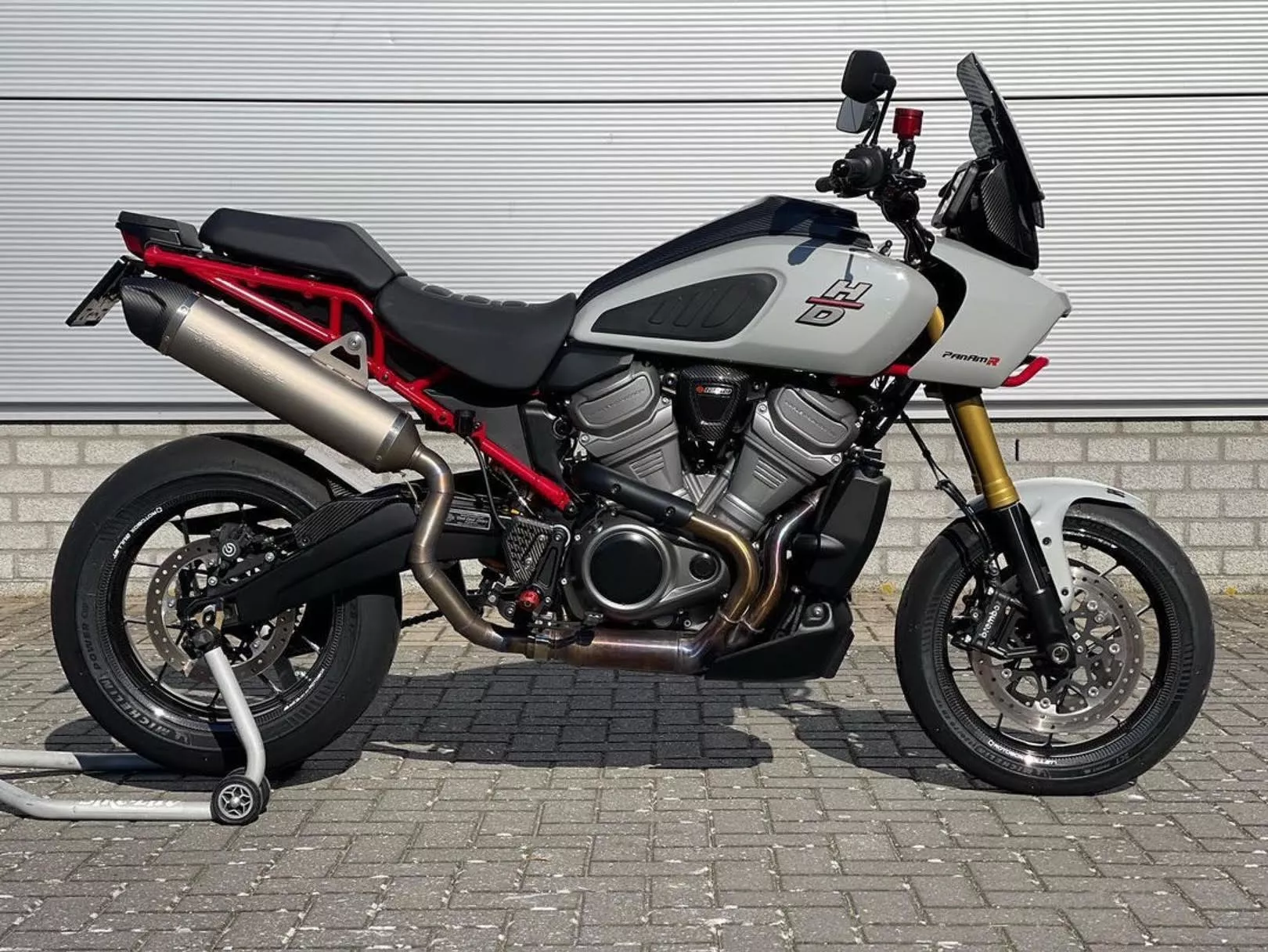 When the Harley-Davidson Pan America was released, Harley traditionalists held their breath, initially balking at the MoCo's attempt at entering the Adventure motorcycle segment. But H-D newcomers welcomed this new machine with open arms, which was definitely the case with West Coast Motors Harley-Davidson, based in Alkmaar Netherlands, just outside of Amsterdam.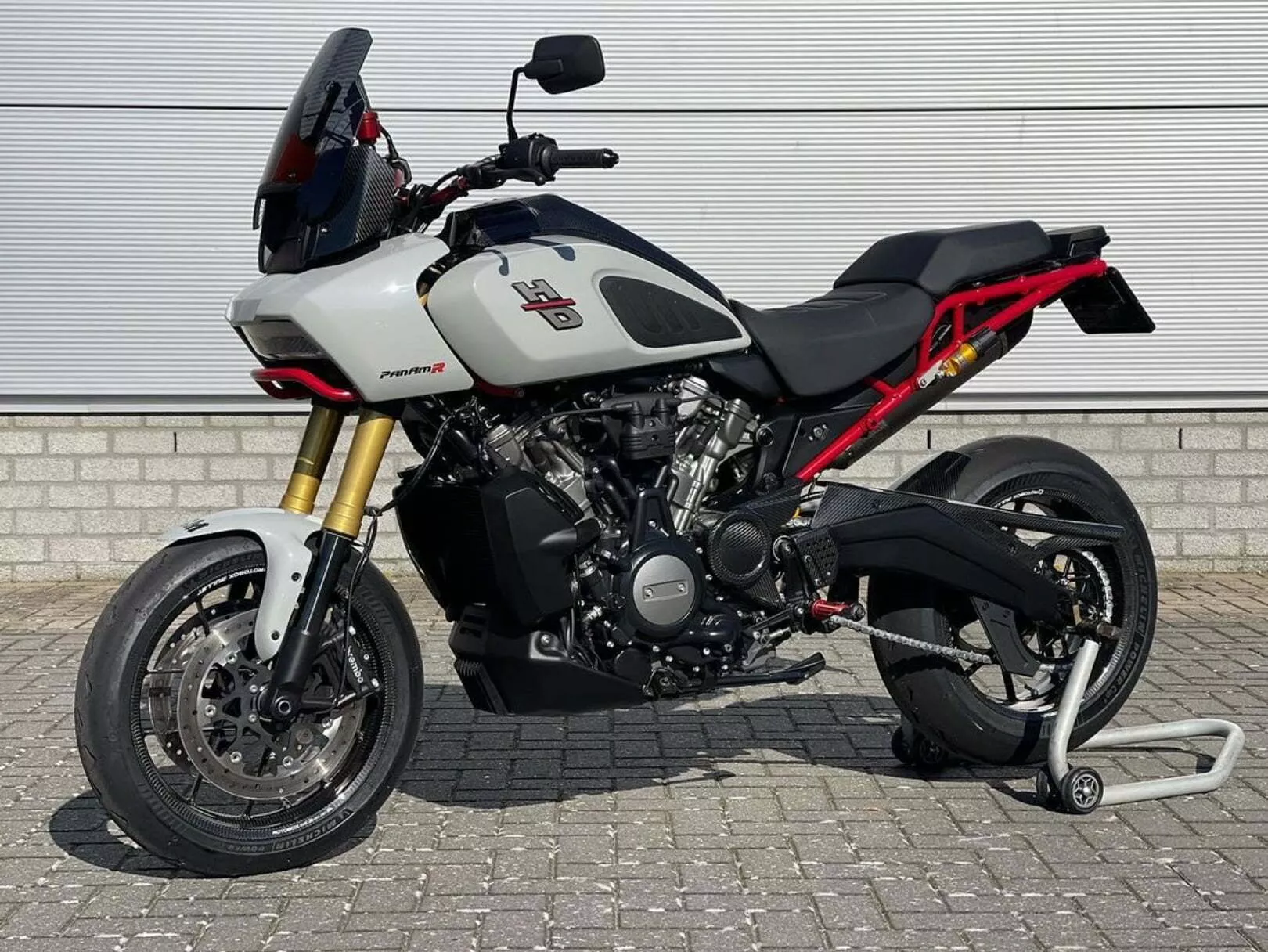 West Coast Motors saw the Pan America as a platform for something cool, which didn't include anything "off-road" so to speak. The Pan America Supermoto came to life because the owner, Bas Leek, was itching for something unique they he could tour around Europe but still be able to take to the track. Yes, a road track with no fire roads to speak of. "I wanted a Harley that can do trackdays and long trips," says Bas. "The Pan America was already a good base point except for the wheels, which I needed 17-inch wheels for different tire options, especially for trackdays."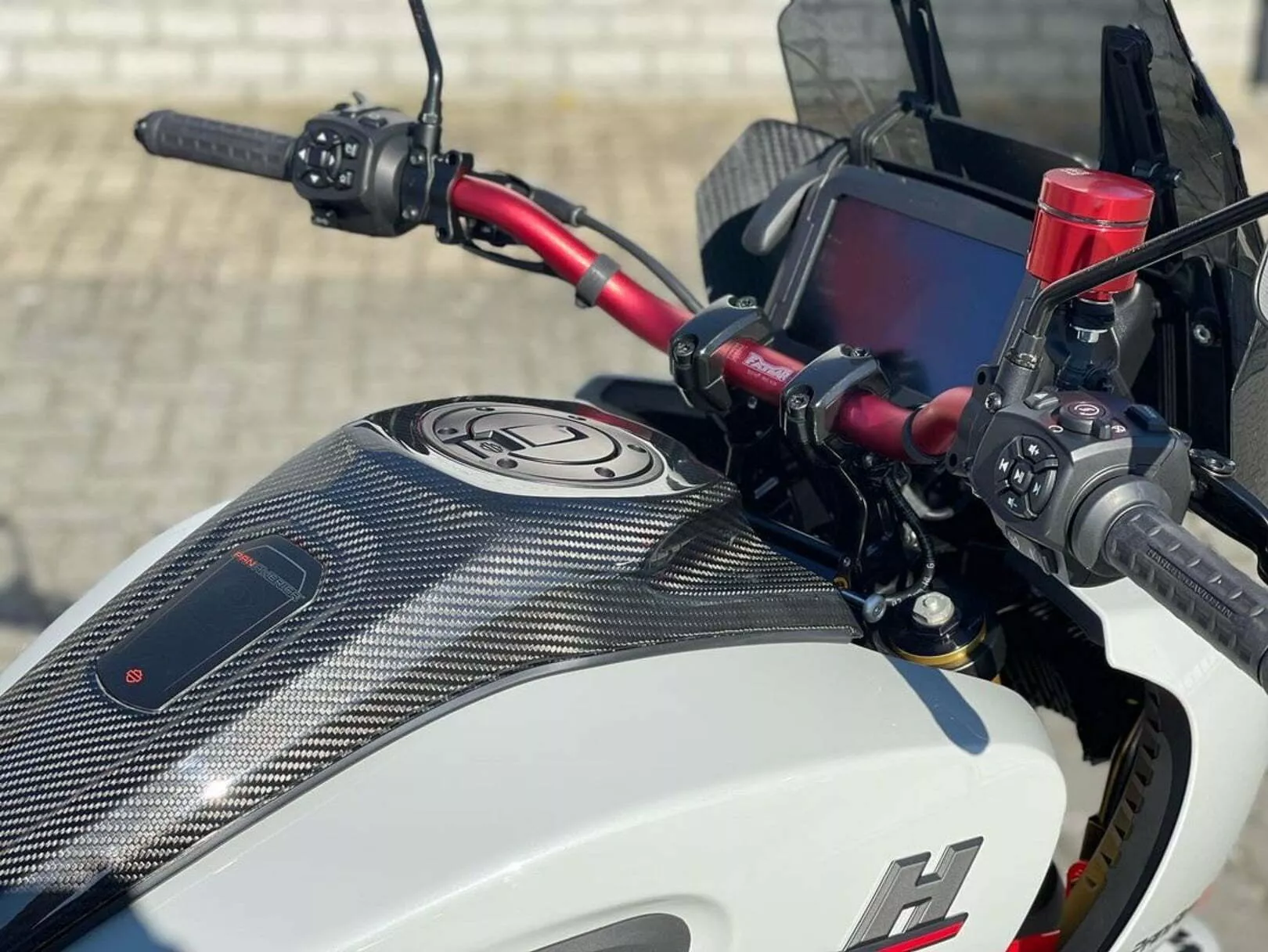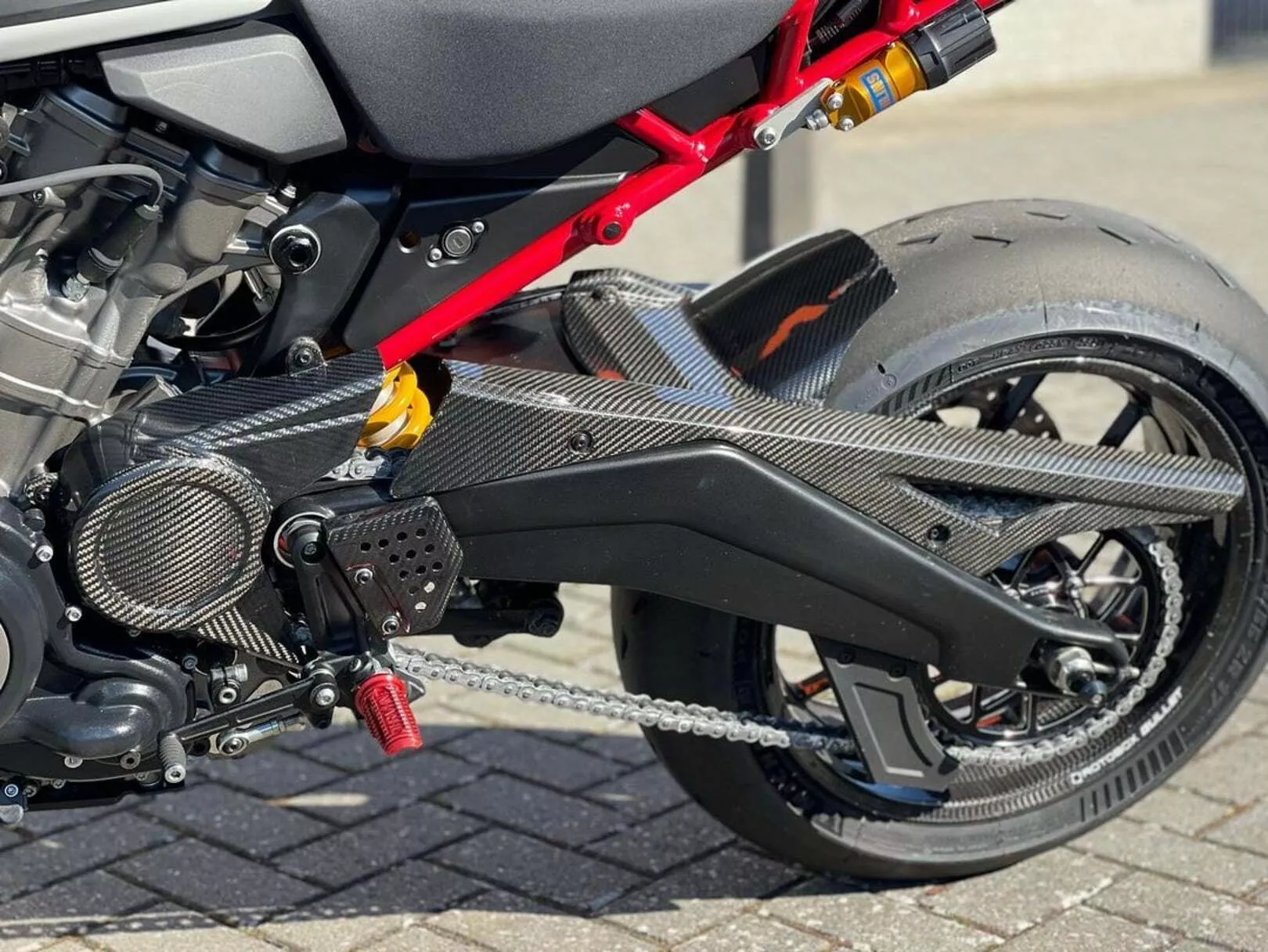 Aside from building a dual-purpose bike, Bas' wanted to create something that allowed "maximum fun" out of what Harley-Davidson's stock Pan America. His first task was sourcing dual 17-inch wheels for that perfect Supermoto stance. A set of Rotobox carbon fiber wheels were selected for multiple reasons: they're reliable and stylish, and 17-inch wheels served a practical purpose for track day tire availability. And a quality set of Michelin Power Cup 2 tires in 17-inch configurations fit the bill perfectly. Getting the wheels to fit required some effort though. As it turns out this was the most challenging part of the build. Although he was able to fit the front wheel in between the factory triple clamps, he added a new set of fully adjustable HK Suspension DLC black/ gold fork tubes with Wilbers internal springs. A fully adjustable Öhlins shock found its way in the rear.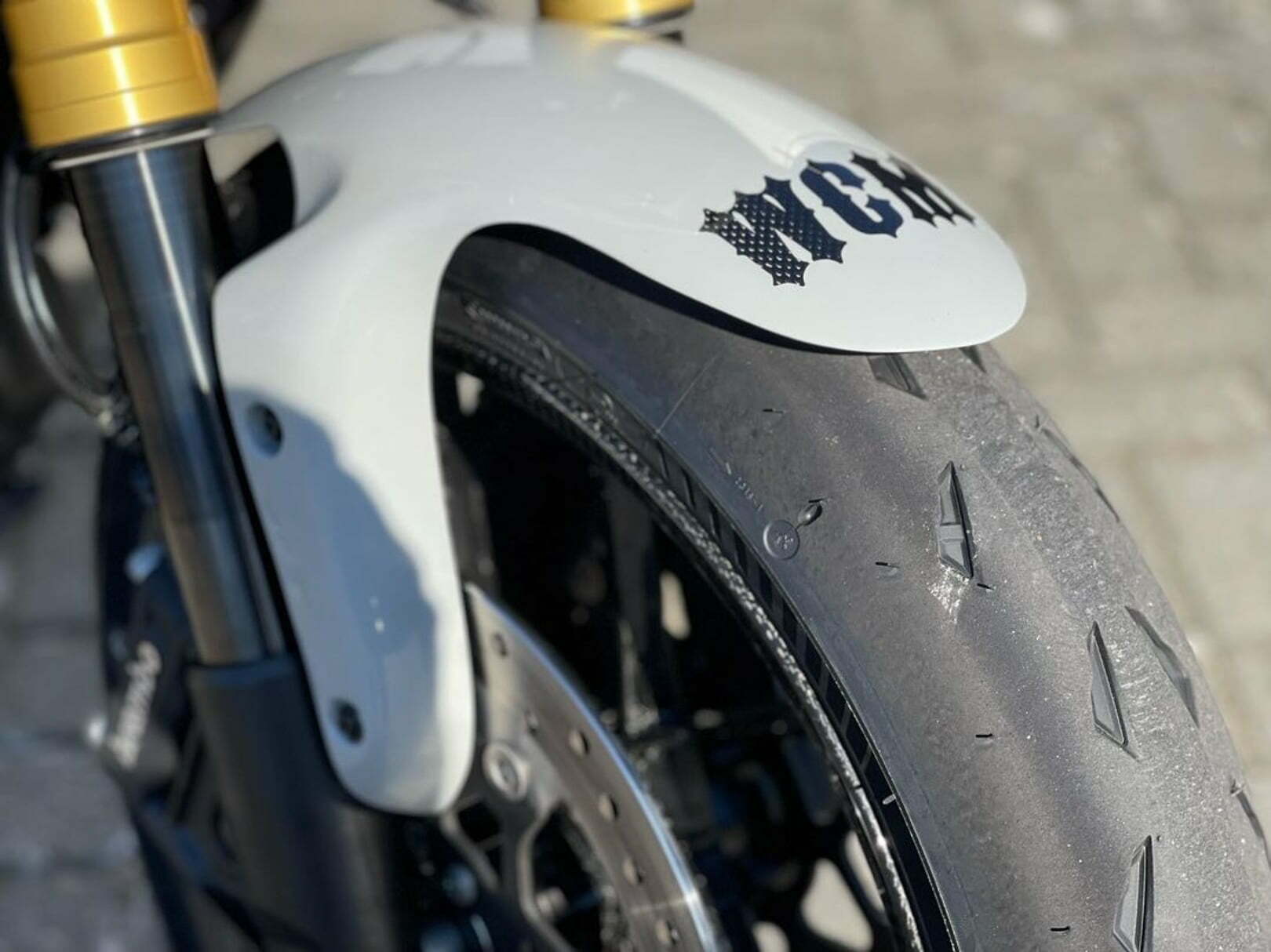 Once the stance was sorted on this Harley Pan America, and the suspension components ironed out. Bas selected a whole host of other carbon fiber components from Clubstyle Europe, including front and rear fenders, chain guard components, tank dash and more. Then Bas selected a Harley CVO base color, Sand Dune, that HH House of Colours represented in a subtle yet racey look by adding red accents to match the frame. Next, Bas added a new Screamin' Eagle exhaust that he had to lift a tad for clearance purposes. Bas also installed a Harley-Davidson steering dampener, a set of Thrashin' Supply footpegs, and a cool red Fatbar handlebar to finish things up.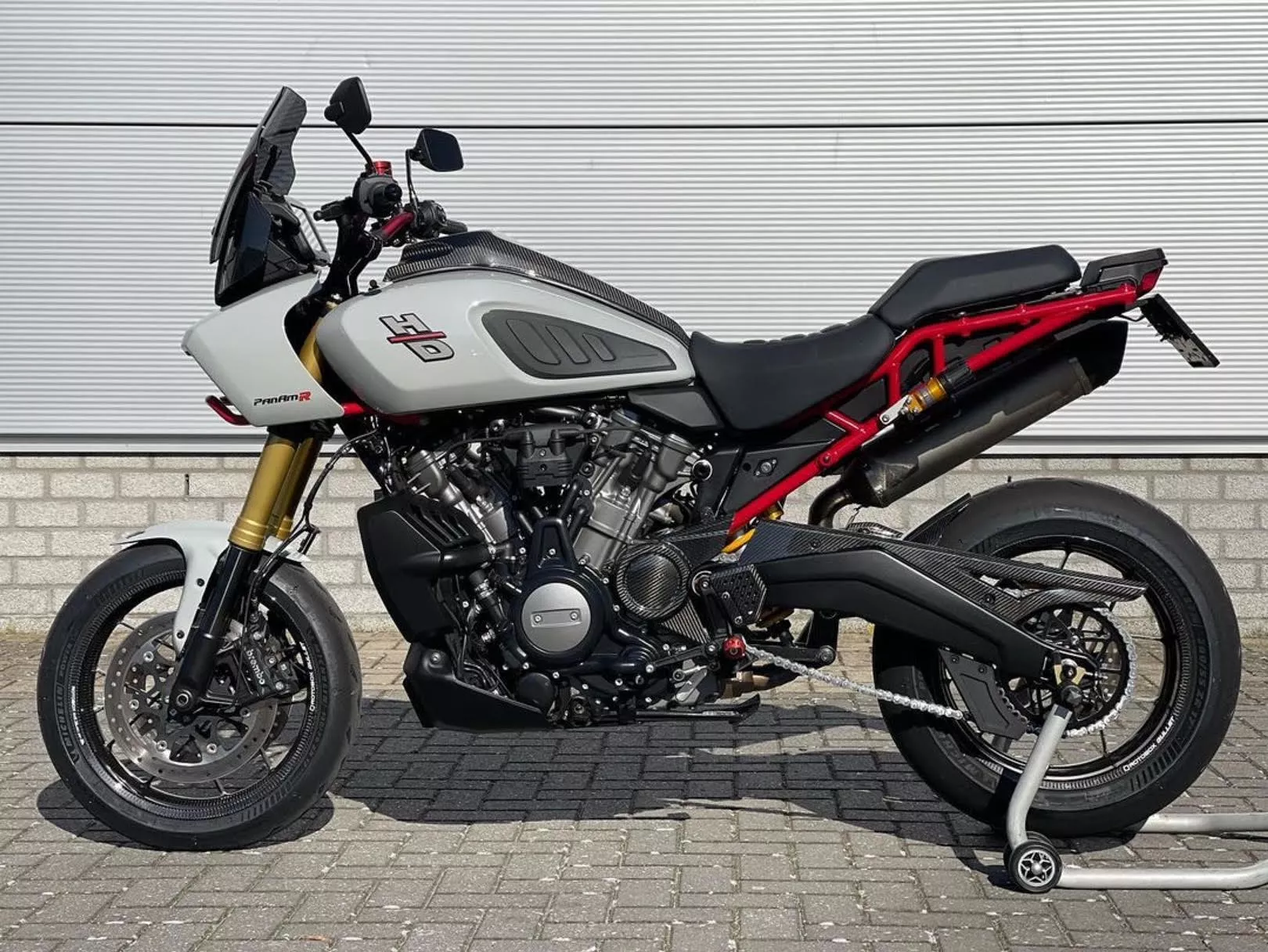 All in all, Bas spent about 4 months perfecting his Supermoto for the track. Stay tuned for some more photos of Bas tearing it up with this new Harley Pan America at the local Dutch trackday.