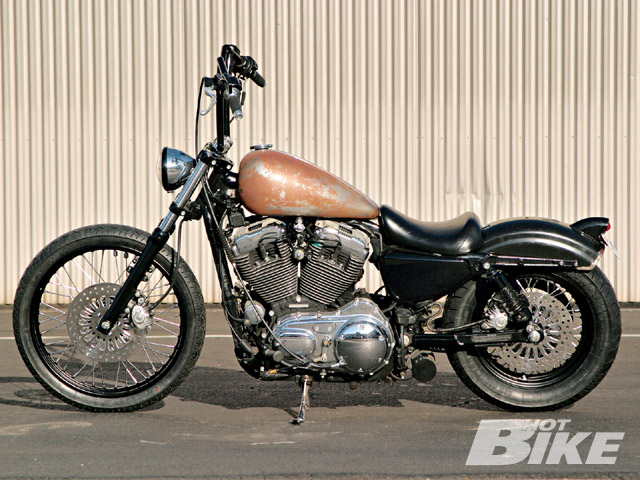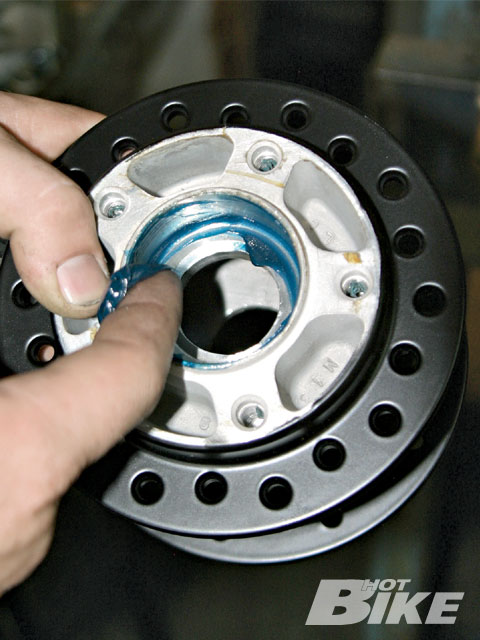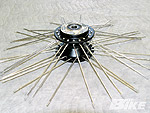 Living at the beach definitely has its perks-blue skies, endless waves, parties galore, and beautiful women. However, there is something that car and motorcycle enthusiasts need to be aware of: rust. And if you live, or have ever lived near the sea, you know the salty ocean air will have its way with your prized possessions.
Our '06 XLC 1200 Sportster Custom lived the first year of its life outside the walls of an enclosed garage, protected only by a motorcycle cover-granted, most garages are not climate controlled, but every little bit helps. Eventually, the Sporty found shelter in a garage, but some rust spots had already set into the spokes and rotors.
The "blacked out" look was taking shape for the bike's theme nicely (except for the unpainted tank…we're working on it), so we continued with the midnight approach for now. We called the crew at Wheel Works in Garden Grove, California, for some wheel rejuvenation. Gary and Dave, the owners, decided that powdercoating the rim and hub of the front 21×2.15 wheel in satin black finish would work well with Buchanan polished stainless steel spokes. Of course, the second recommendation was to ditch the stock cast aluminum rear wheel and replace it with a 16×3 40 spoker, and give it the same two-tone treatment as the front. We obliged. Once the wheels were built, they slapped on a new set of Metzeler ME 880 tires accompanied by Revtech Nitro 18 rotors on the front and rear. The 11 1/2-inch Revtech rotors are made from 420 stainless steel and fit multiple Harley-Davidson models. With new rotors we ordered some new pads and Ferodo's Platinum `P' pads from the Custom Chrome catalog were chosen because they are OE replacement pads, which claim cooler running temps and gentler rotor wear than stock.
Wheel Works Price Breakdown: Pricing may vary
| | |
| --- | --- |
| Both Rims/Hubs Powdercoated | $300 |
| Buchanan Polished Spokes/Nipples | $316 |
| Lace and True | $158 |
| Metzeler ME880 Marathon 90/90-21 | $106 |
| Metzeler ME880 Marathon 150/80-16 | $148 |
| Two tubes | $24 |
| Approx. Labor | $117 |
| Total | $1,169 |
Price excludes brake components (MSRP: Nitro 18 rotors $114.99 each, rear pads $39.48, front pads $44.82)