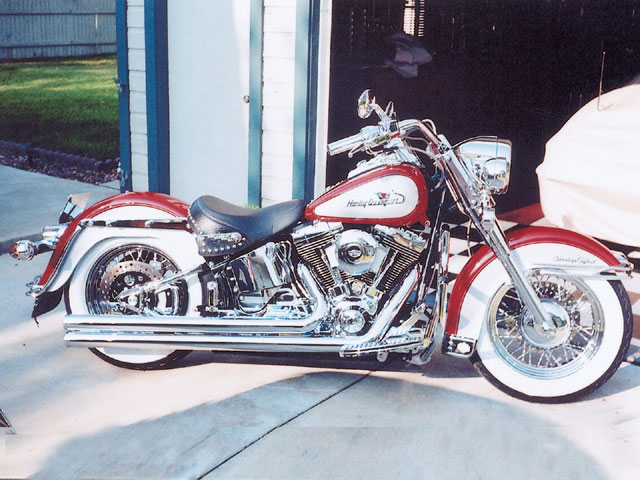 Attention, Hot Bike Readers!
Samson Exhaust has big news for you. As the sponsor of this department, Samson will give you a $75 gift certificate toward a set of Samson pipes if we select your bike. That's right-get your bike published in full color in your favorite mag and receive bucks off your next set of Samson pipes! You can't lose.
All we ask is that you follow these simple guidelines. Take a shot of your bike from the left and right side with a clean background. Don't show us your cars, boats, neighbors, or bicycles in the photo, just your bike. Please send color prints, slides, or high-resolution images on CD. No digital prints from your computer, please. Remember, the better the picture looks, the more likely it is to be published. And now that you can get some new pipes cheap, there is even more reason to send sharp photos.
We want to see what you ride, from doctored stock to wild custom, so send those pics to: HOT BIKE Readers' Showcase, 720 Hundley Way, Placentia, CA 92870.
The Shop Bike
Bulldog and Snake didn't waste a moment in showing off their bike, the product of the joint efforts of their crew at Twekd & Slamm'n Customs. The morning after its completion, the bike was paraded at the Smoke-out in Salisbury, NC. Note that the front fender has been extended 16 inches.
Frame Reaction
For as long as Lonnie's wife, Roxann, has known him, he has talked about building his custom chopper. The catalyst came in the form of a frame Lonnie fell in love with made by Seago Brothers. The frame led to parts, which in turn led to more parts, and finally the chopper was built.
Working Backward
Rather than building a custom bike, Darrell purchased a new V-Rod and customized it. The pipes and sheetmetal were painted black. The wheels and pulley were chromed, while all the stock parts were upgraded with H-D Genuine accessories, not to mention the Arlen Ness mirrors and Kryakyn license-plate holder.
Have You Ridden A Harley-Ford Yet?Stanford has always wanted a vehicle from 1956, the year he was born. While he never found the car of his dreams, he did the next best thing and purchased a Road King, then painted it "'56 Ford red and white" for the nostalgic look of that era.