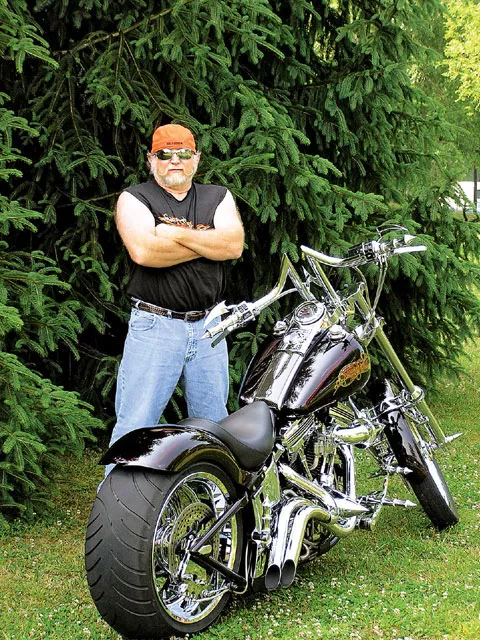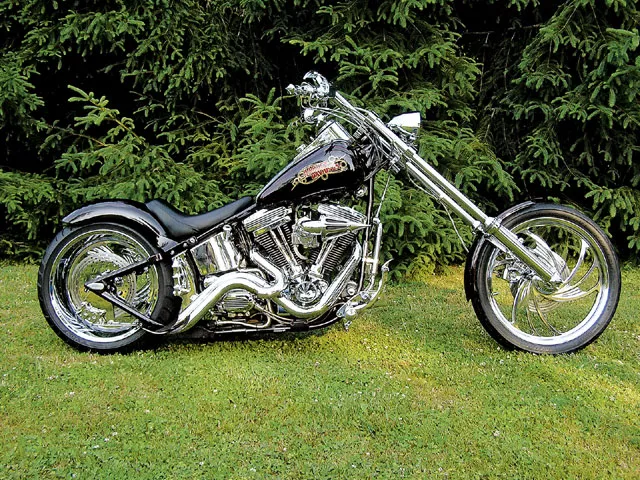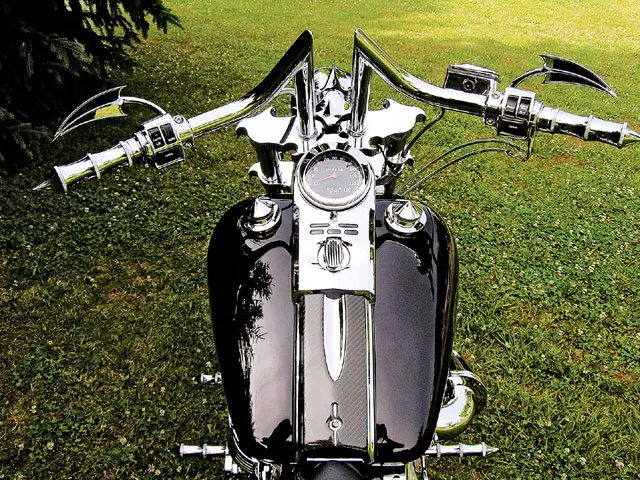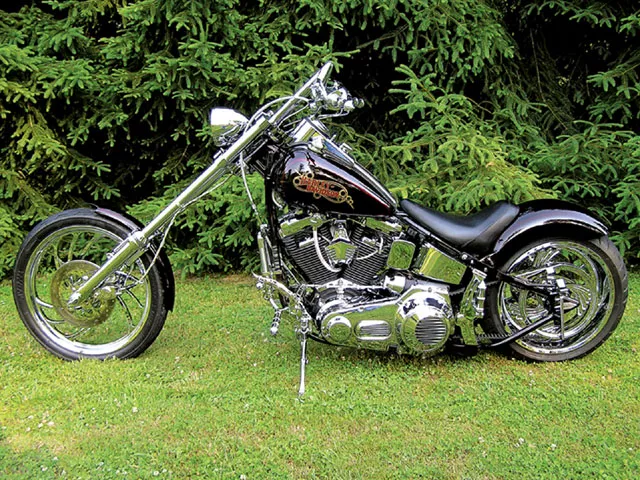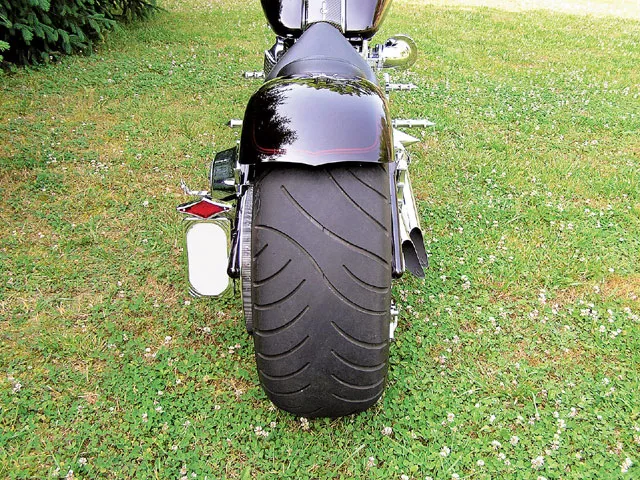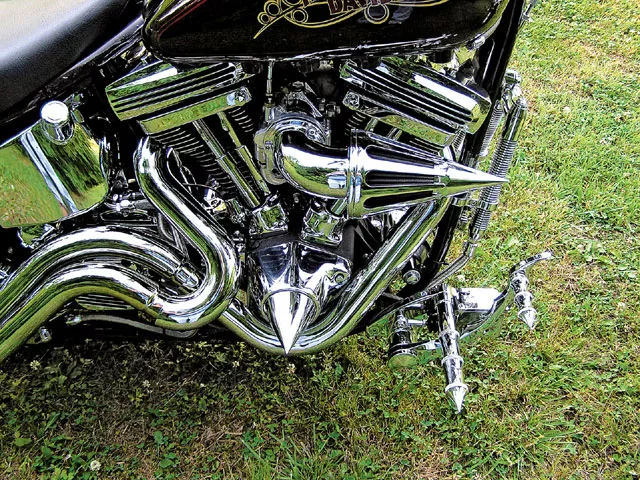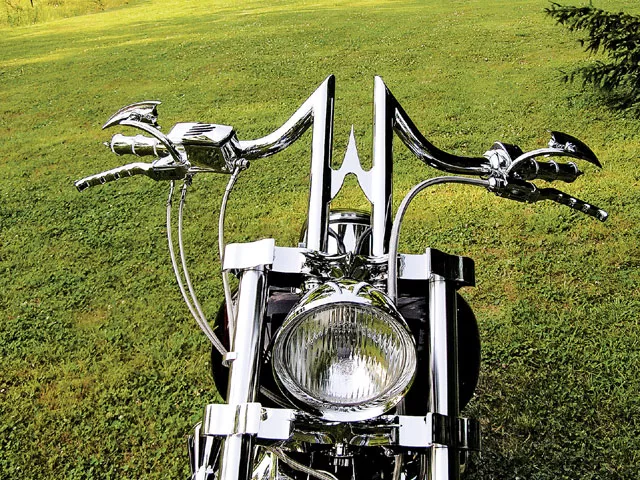 Here at HOT BIKE, we get a lot of rides-Harleys, hogs, whatever you want to call them-submitted by our readers. Pick of the Pen is an opportunity to dedicate a few pages to our favorite readers-submitted bike each month. This month's pick of the pen comes to us from Don Huskey.
When I bought my 1987 Harley FXSTC, it was pretty much bone stock, and being from the old school chopper era, I had a mission in mind. Although I didn't have $30,000 to lay down for a custom bike, I said to myself, "I'll just build what I want, one piece at a time." And I did. Heck, it only took me about six years.
I have ridden motorcycles of some type basically all my life, and had a motorcycle license since I was 14 years old. I'm 54 now, so I've been riding for awhile.
My previous bike before I bought the Softail back in 1998 was a '58 Panhead on a '53 rigid frame with an 18-inch over Springer. It started out as a box of parts and a frame, but with the help and support of my wife Vickie, we put it together. A few years later we had two sons and I ended up selling the old chopper. I went without a bike for about 16 years, but I never lost that love for the old choppers. That's why I knew I had to do it just one more time, but I didn't want it to look like another off-the-shelf bike. I had painters and friends trying to convince me to put a custom flame job on the bike, but I said no. That's exactly what I didn't want. I wanted to keep my tank original with the dash-it even has the '87 original paint on it-so I just had my fenders painted to match.
The engine is stock except for the S&S; carburetor and anything chrome that would fit the 80ci Evo, and the Martin Bros. pipes. I went through three sets of handlebars and still couldn't find any that were comfortable. You never know how handlebars are going to feel until they're on your bike, and then it's too late, so I just decided to design my own set and have them built. My bike was built to ride with the help of my friend Tim Miles of Cycle Stop.
And ride I do. A little over a year ago I let my sons Chad and Josh and my niece Stacy talk me into entering it in a bike show at a local Harley dealership. Well, the bike won and the rest is history. Twelve First-place trophies later, including two Best in Show, a People's Choice award, and a Judges' Choice award, I started to think that maybe the bike actually turned out better than I thought. Recently, I had a friend ask me, "What do you like best about your Harley?" "It's paid for!" I replied. My bike has never been in a magazine, but I thought if I was going to do it, you guys (HOT BIKE) have a great magazine featuring down to earth people with the best-looking bikes around. And that's why I chose to send my pictures to you all. I enjoy your mag each month, and I hope you see something you like in my old hawg. I would consider it an honor to see my bike in your magazine.