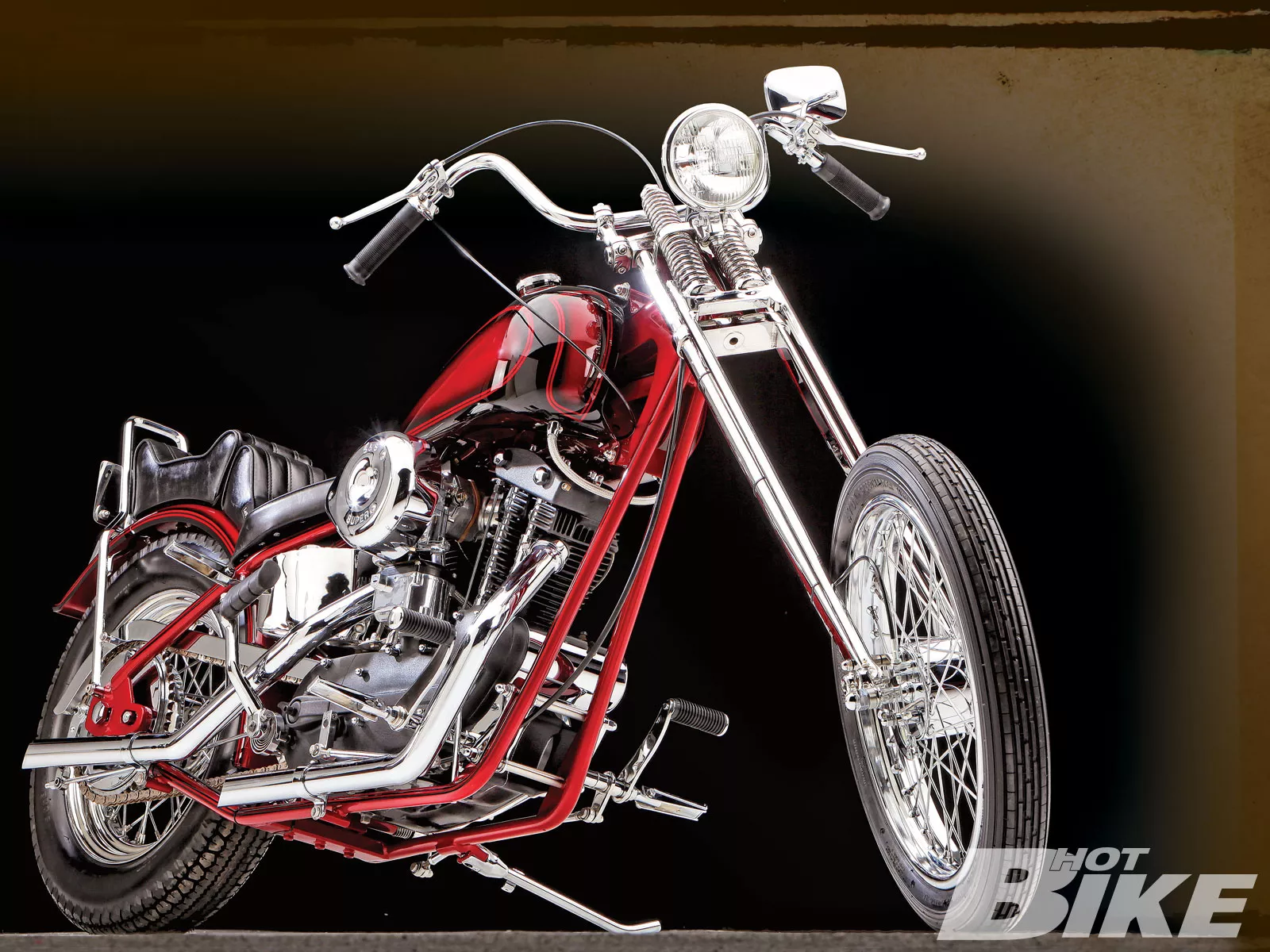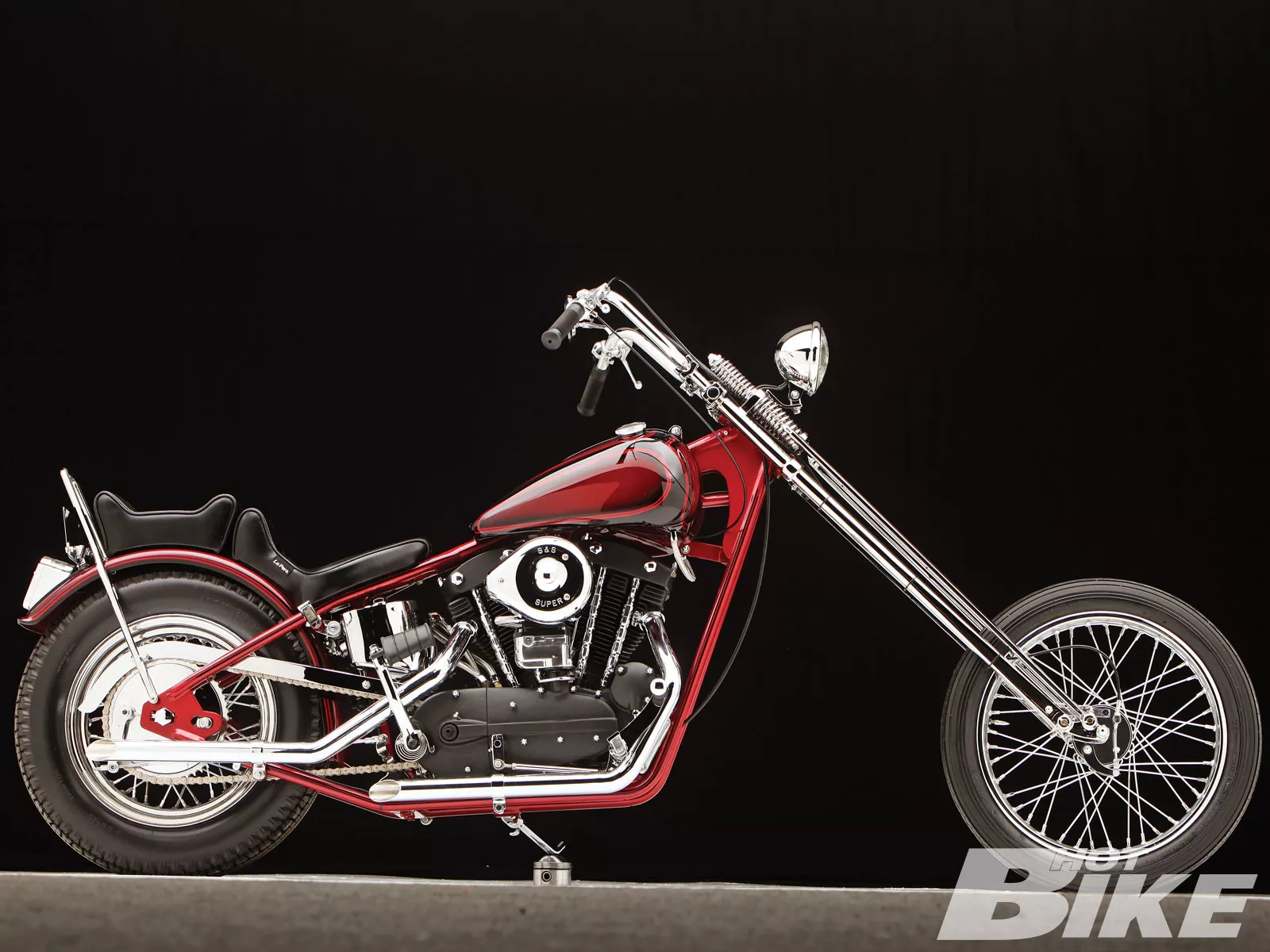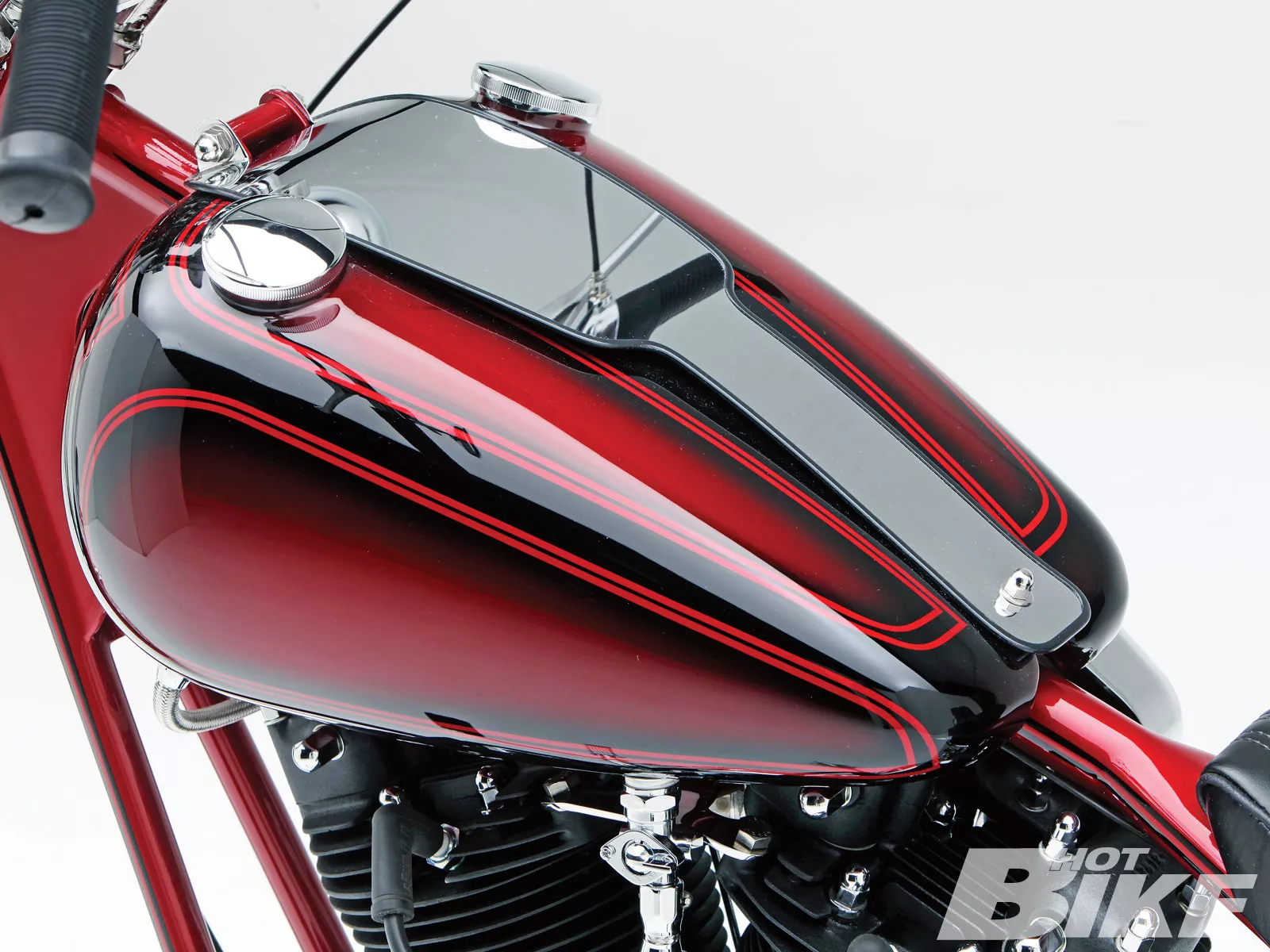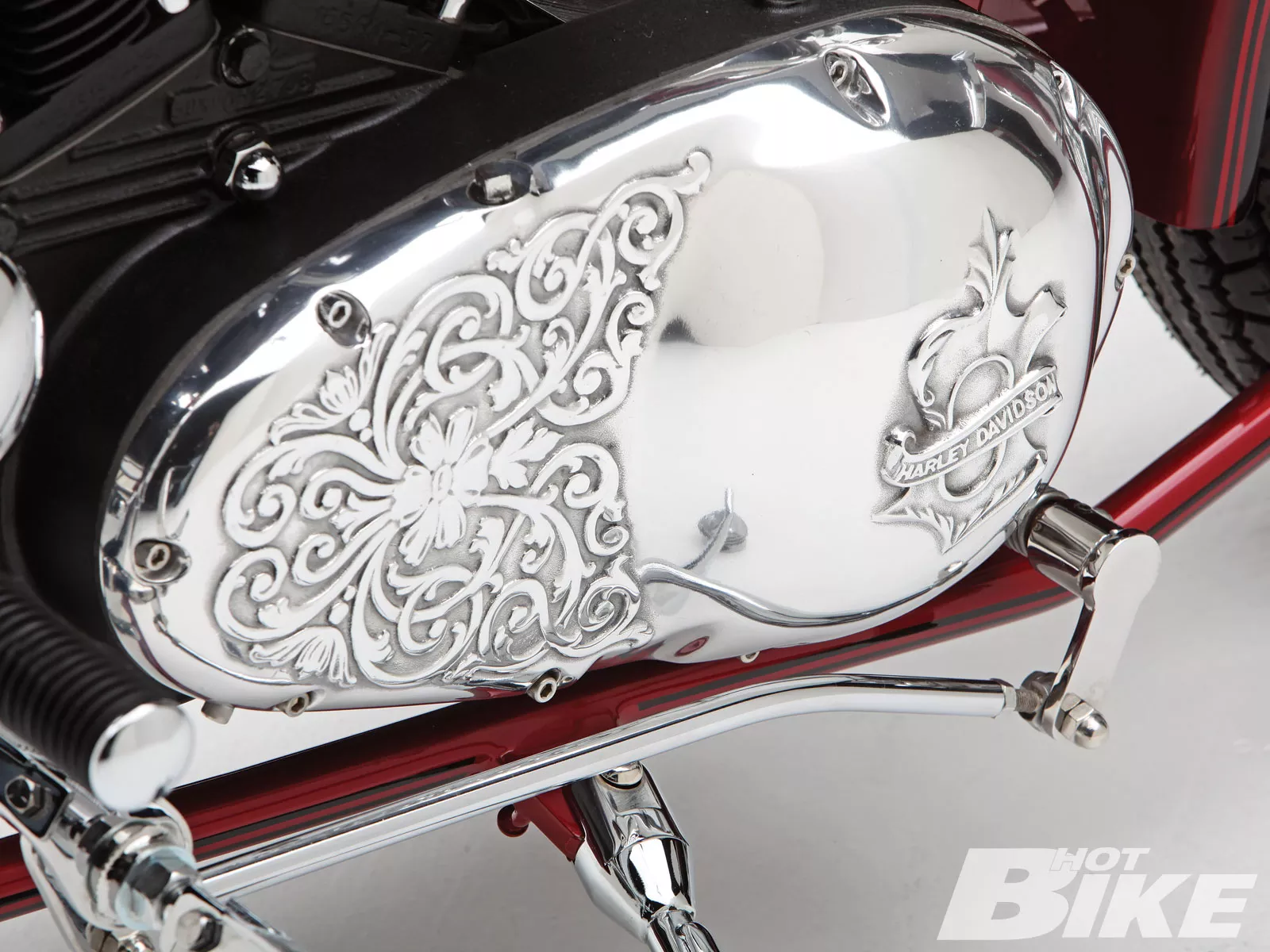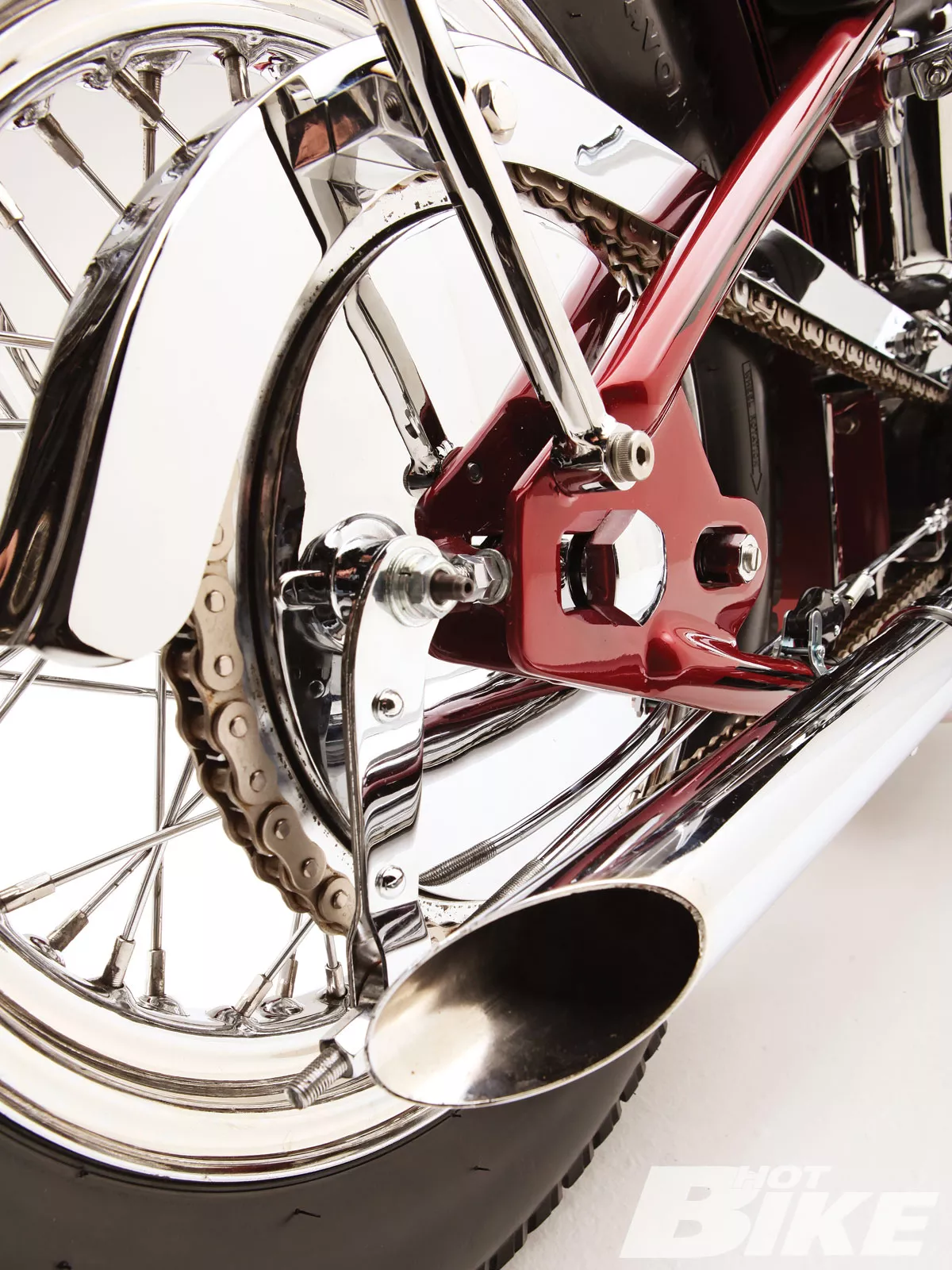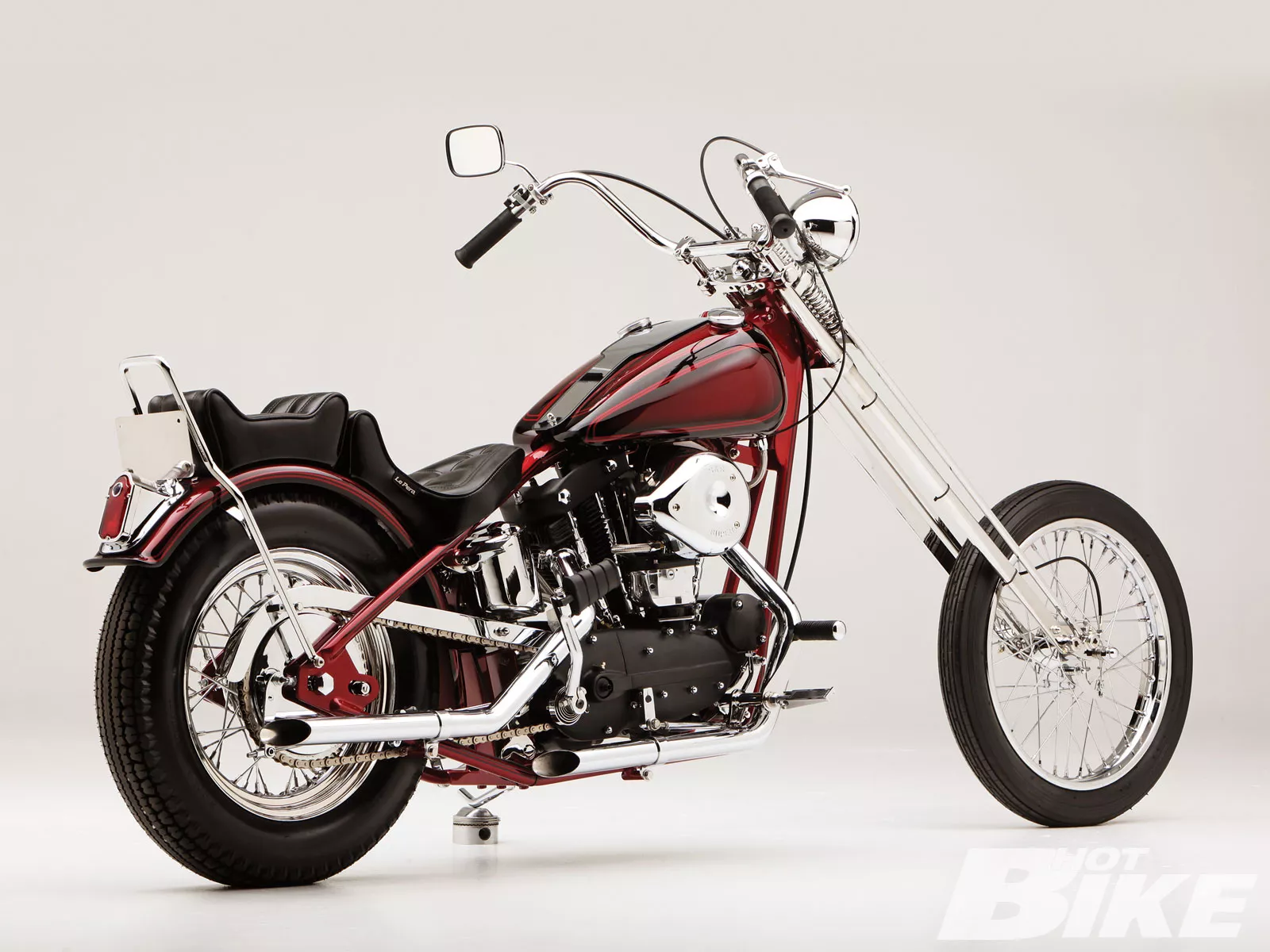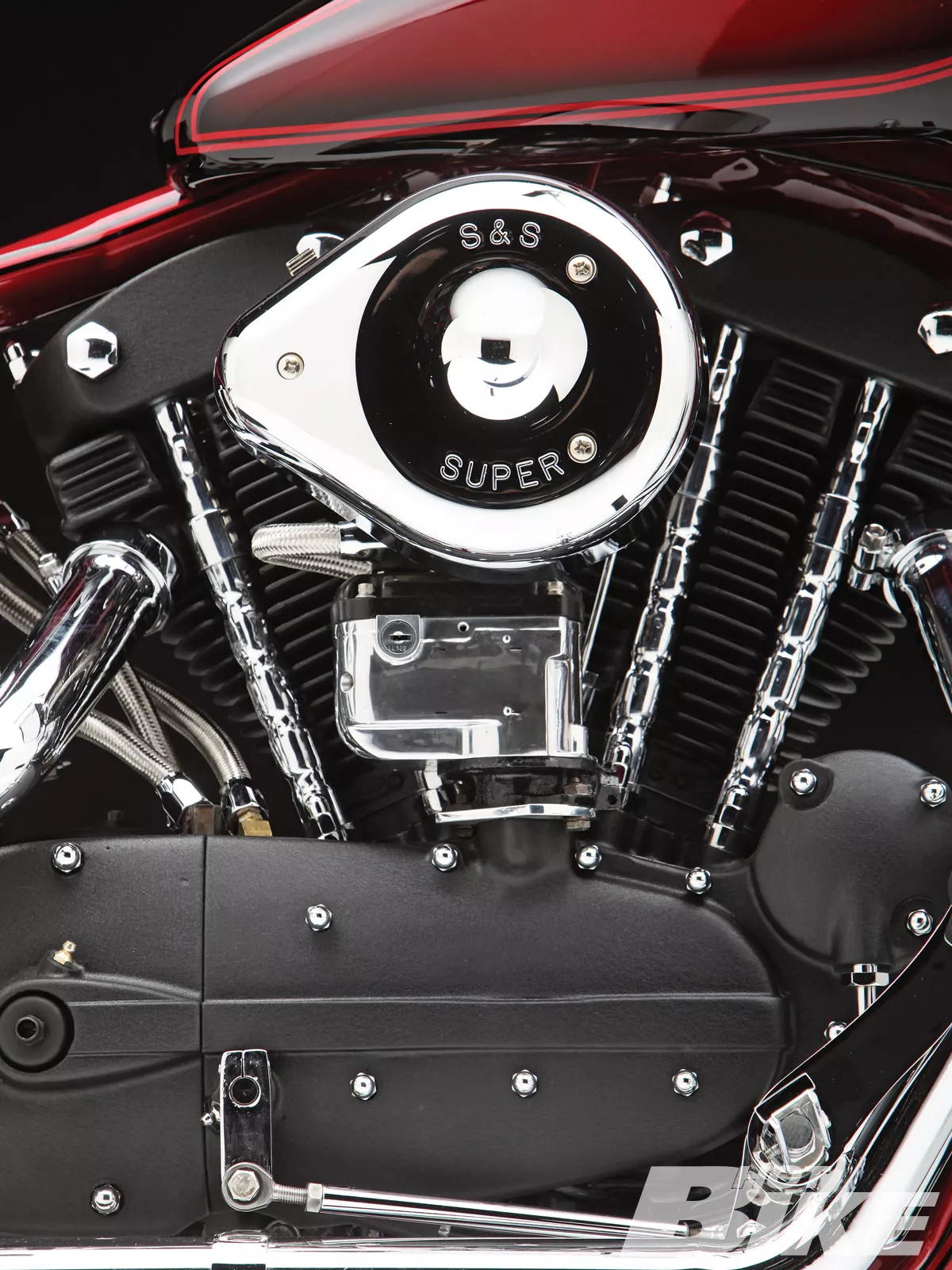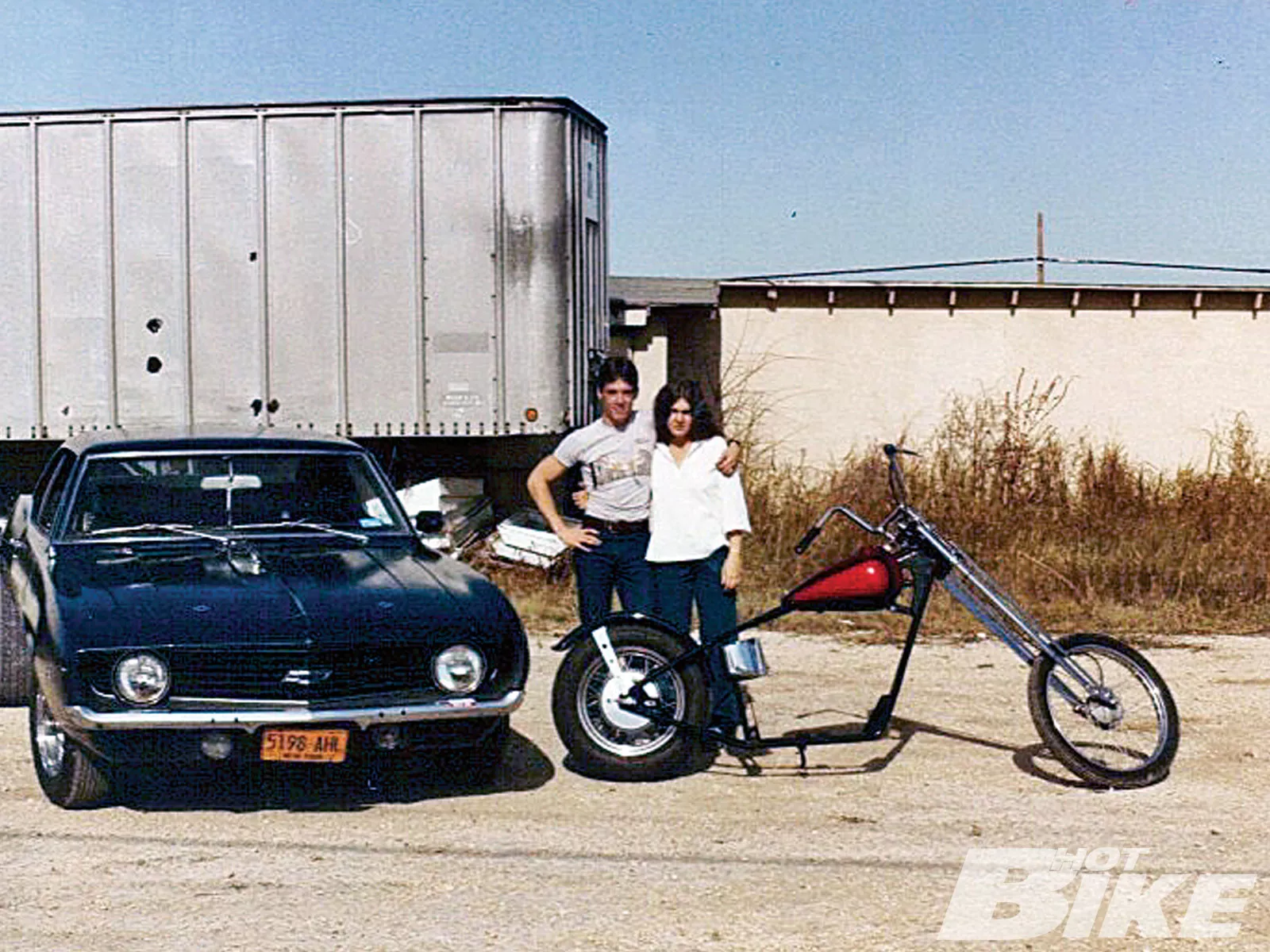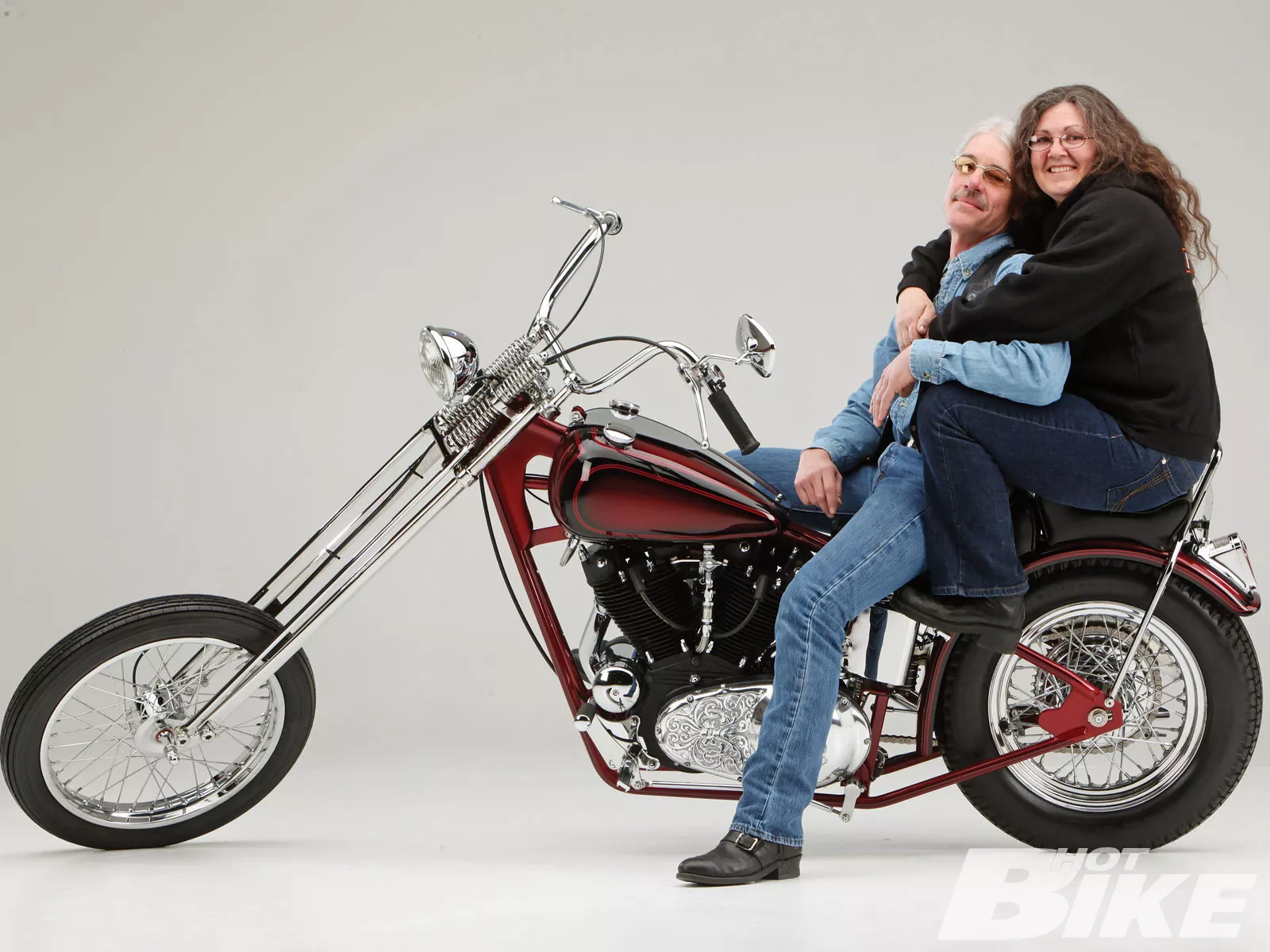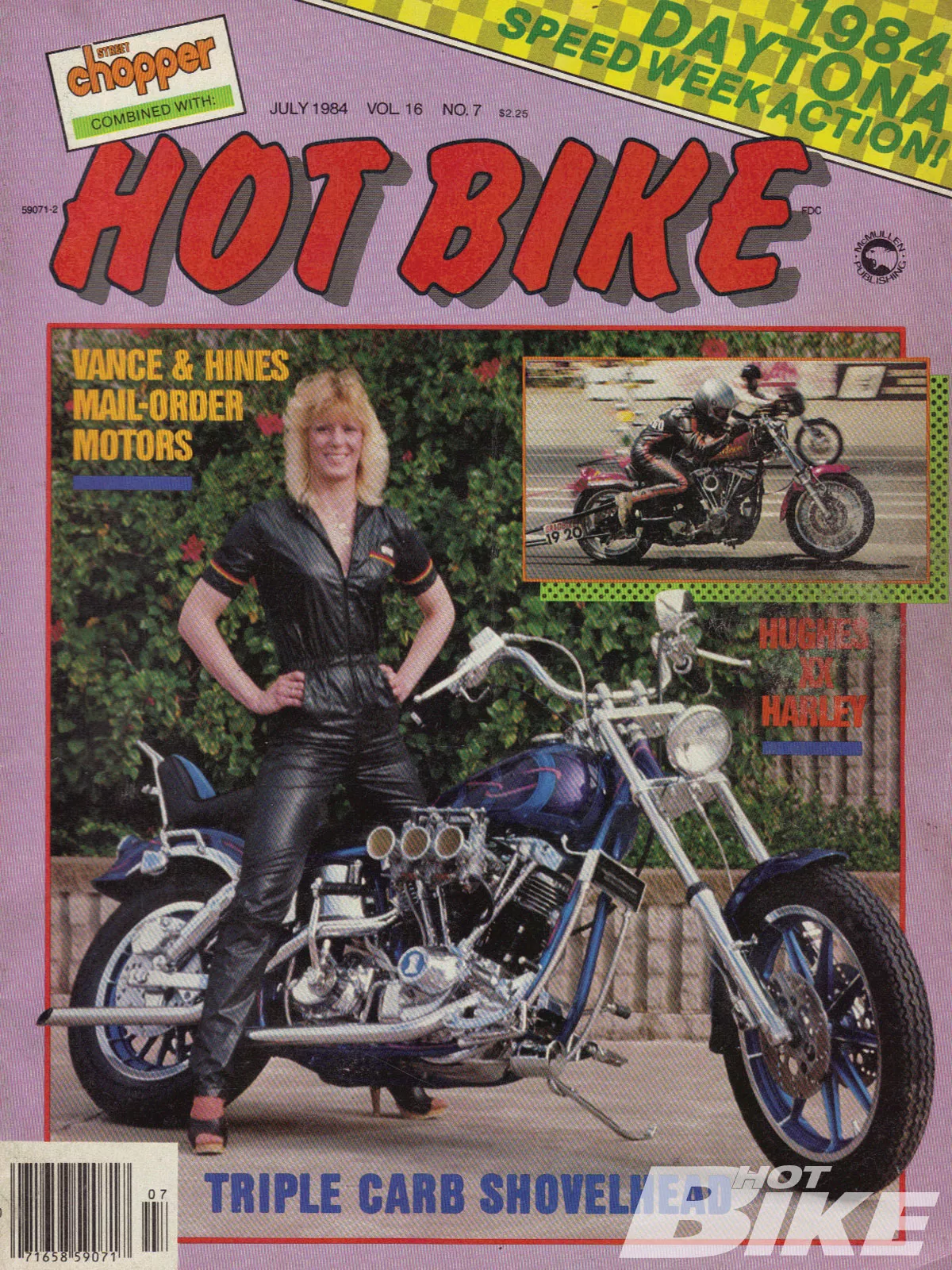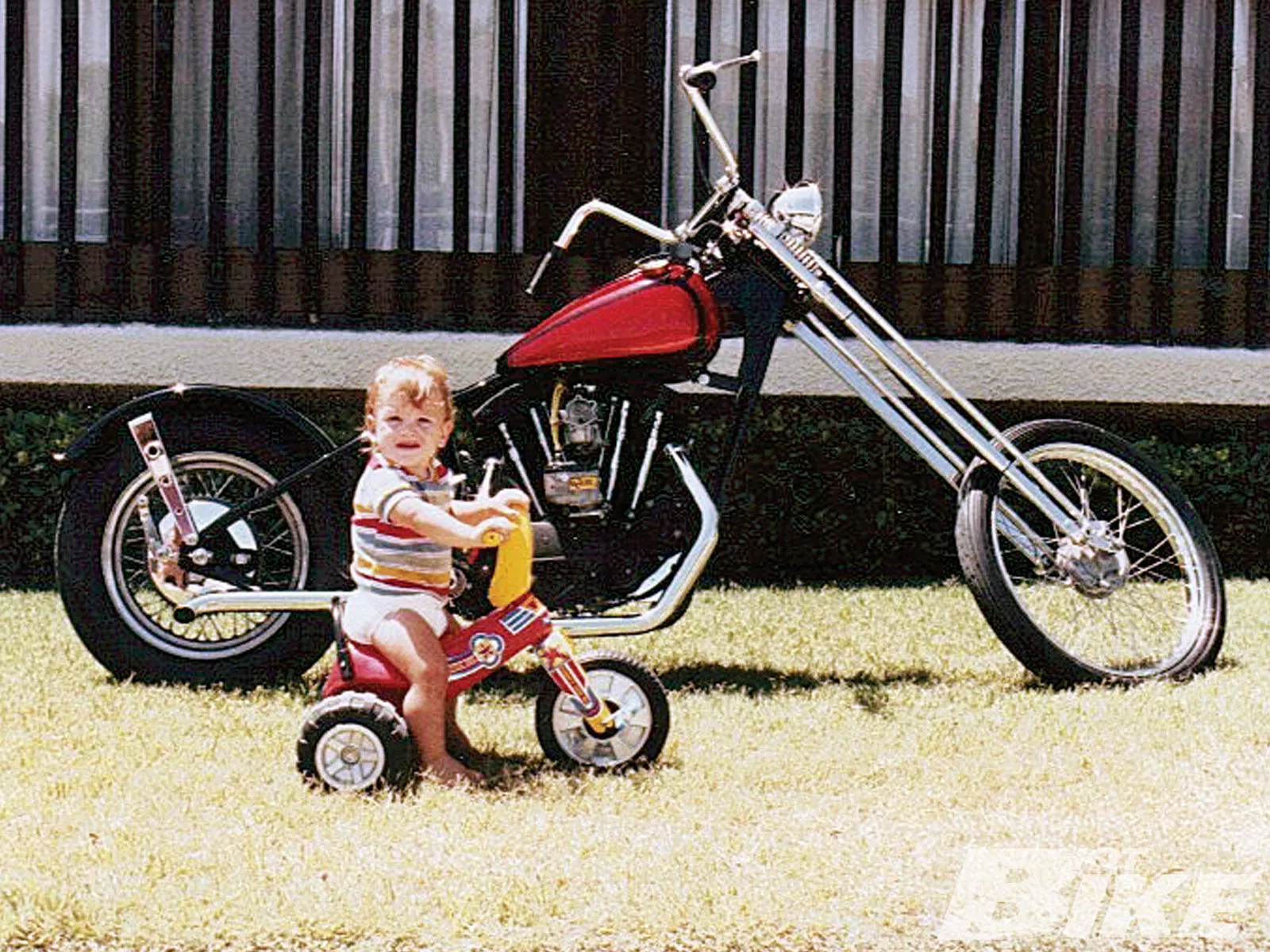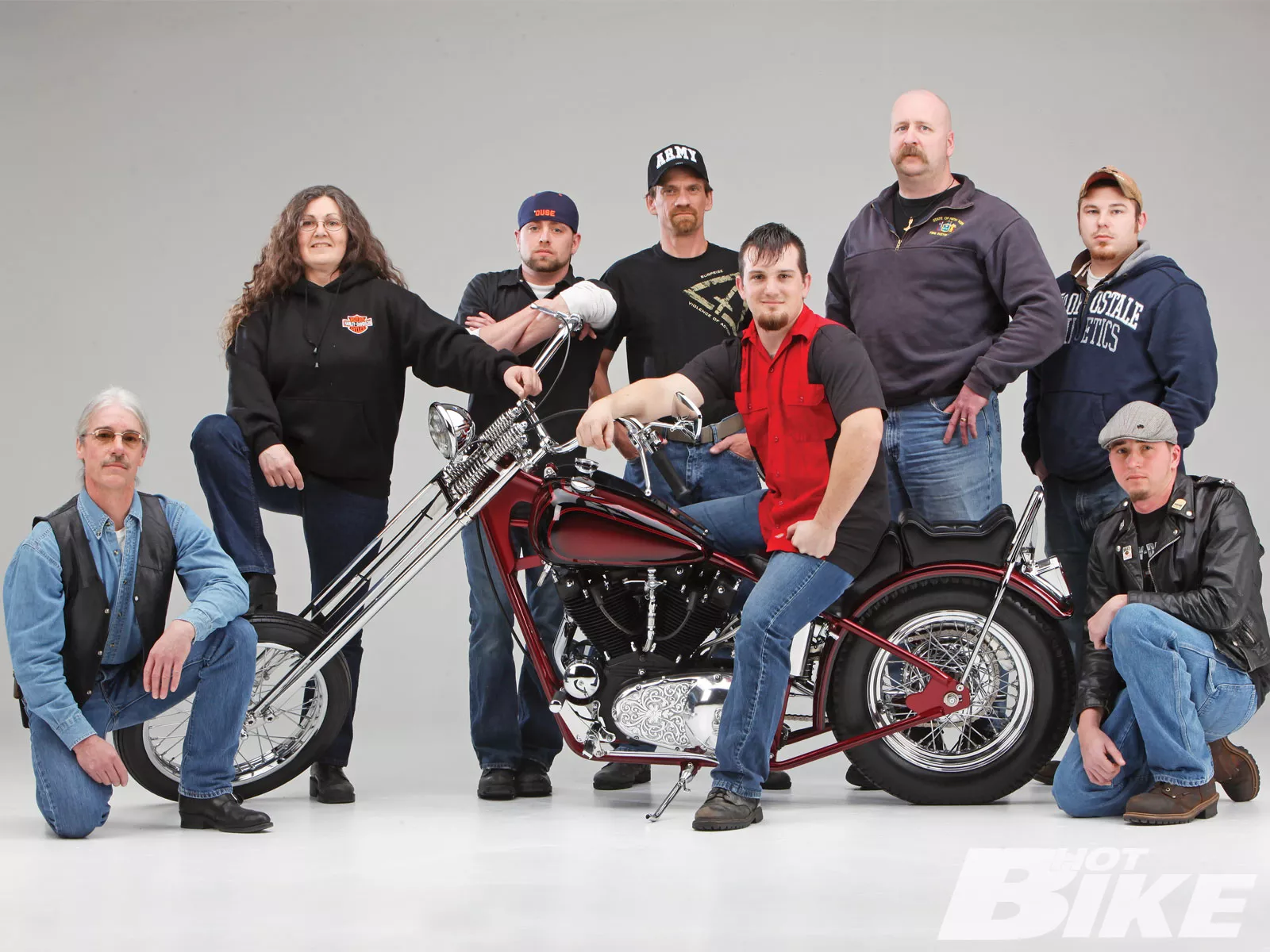 My father (Bob Smith) started building this bike at the same time my mom was still pregnant with me. The bike was built in memory of his father, an avid motorcyclist, and was promised to me before I was born. While stationed at San Antonio's Kelly AFB in 1982, my dad saw an ad in the local auto trader for a '60 basket case Sportster engine for $400. He bought it and went to Northtown Cycles to get the engine heli-arc repaired and glass-beaded. In the shop, the owner had a Sportster rolling chassis for sale and wanted $900 for it. After a lengthy discussion, my dad was able to convince my mom it was a good deal and got the money for the roller on top of the money he already owed the guy for the machine shop services.
Later that next year, there was another ad in the paper for a '59 Sporty project with a freshly rebuilt engine. My dad was already on thin ice for the $1,500 he'd spent and was pushing his luck convincing my mom to get a loan for the $1,000 asking price of the '59 project Sporty. My dad wanted it badly because he was born in 1959. He told my mom he could pull the '59 engine and put it in the rolling chassis he bought from Northtown Cycles and then turn around and sell the other engine and frame to recoup some of the loan money. My mom agreed and the purchase was made and my dad found a buyer for the other engine and frame, and was feeling pretty good about only being out about $1,500 on the entire deal.
A little while later, my dad met a guy named John Haga, owner of a little shop called John's. John took a liking to my dad and his '59 Sporty project, and offered my dad the use of his shop to complete the build. John and my dad rode side by side for a couple years, winning a few bike shows along the way. In 1985 my dad left the military and returned to his hometown in New York to raise me around family. He rode the chopper for four more years in New York, occasionally putting it in the Syracuse Super Swap show. In 1991 my dad took the bike apart and put it up in the attic to save for me.
I returned home from a five-year stint with the Marine Corps and late in 2007 my dad got the chopper down from the attic as a winter project. He spoke of Hillside Cycles, Browns Plating, and Sumax as the best in performance and show bikes. Parts left the garage, my mom and dad worked a lot, and slowly it all started coming back to the garage for assembly. My dad was always open to my friends wanting to learn about building bikes and helping out, and he would always say, "You guys remember, what you learn, you pass on." Over time the bike was restored nearly exactly to the way I had always remembered it. I received the title on the Christmas tree in December of 2009. The bike has a nickname, Rooster, and it's a cherished heirloom. By the way, don't worry about my dad, in 2008 I bought him a '59 FLH that he's been wanting for nearly two decades, but that's another story.
| | |
| --- | --- |
| SPECIFICATIONS | |
| BIKE OWNER | Jake Smith |
| YEAR/MAKE/MODEL | '59/H-D/XLCH Custom |
| ASSEMBLY | In our garage |
| BUILD TIME | Two years |
| | |
| --- | --- |
| ENGINE | |
| YEAR/MANUFACTURER | '59/H-D |
| TYPE/SIZE | XLCH/900cc |
| BUILDER | |
| Palmer Brothers Hillside Motorcycle and Machine | |
| CASES | H-D |
| CYLINDERS | H-D/Hillside Motorcycle and Machine |
| HEADS | H-D/ Hillside Motorcycle and Machine |
| ROCKER BOXES | H-D |
| CARB | S&S |
| AIR CLEANER | S&S |
| EXHAUST | Slash Cut Drag Pipes |
| | |
| --- | --- |
| TRANSMISSION | |
| YEAR/MANUFACTURER/TYPE | '59/H-D/Four-speed |
| CASE | H-D |
| CLUTCH | Barnett |
| PRIMARY DRIVE | H-D |
| | |
| --- | --- |
| FRAME | |
| YEAR/MANUFACTURER | Unknown/Unknown |
| RAKE | A little |
| STRETCH | A little |
| | |
| --- | --- |
| SUSPENSION | |
| MANUFACTURER FRONT | '70s D&D Springer |
| LENGTH | Long |
| TRIPLE TREES | D&D |
| MANUFACTURER REAR | None |
| | |
| --- | --- |
| WHEELS, TIRES, AND BRAKES | |
| MANUFACTURER FRONT/TYPE | Unknown/Mini brake 40-spoke wheel |
| SIZE-HEIGHT/WIDTH | 19×3 |
| TIRE/SIZE | Speedmaster/19×3.25 |
| CALIPER | Mini brake |
| ROTOR | |
| MANUFACTURER REAR/TYPE | H-D/Spoke |
| SIZE-HEIGHT/WIDTH | 16×5 |
| TIRE/SIZE | Avon/16×5 |
| CALIPER | Drum brake |
| | |
| --- | --- |
| FINISH/PAINT | |
| COLOR | HOK Kandy Apple Red, Kandy Black |
| PAINTER | Matt Hubbard, Airbrush Plus |
| GRAPHICS | Matt Hubbard, Air Brush Plus |
| | |
| --- | --- |
| ACCESSORIES | |
| REAR FENDER | 6-inch Flat/Bobbed |
| FENDER STRUTS | Jammer Sissybar |
| GAS TANK & CAP | 3 1/2-gallon mustang style |
| OIL TANK | Horseshoe style |
| HANDLEBARS | Medium Apes |
| HAND CONTROLS | V-twin |
| FOOT CONTROLS | Jammer |
| FOOTPEGS | V-twin |
| HEADLIGHT | 12V Sealed beam |
| TAILLIGHT | 12V Tombstone style |
| LICENSE MOUNT | Tombstone |
| SEAT | LePera |