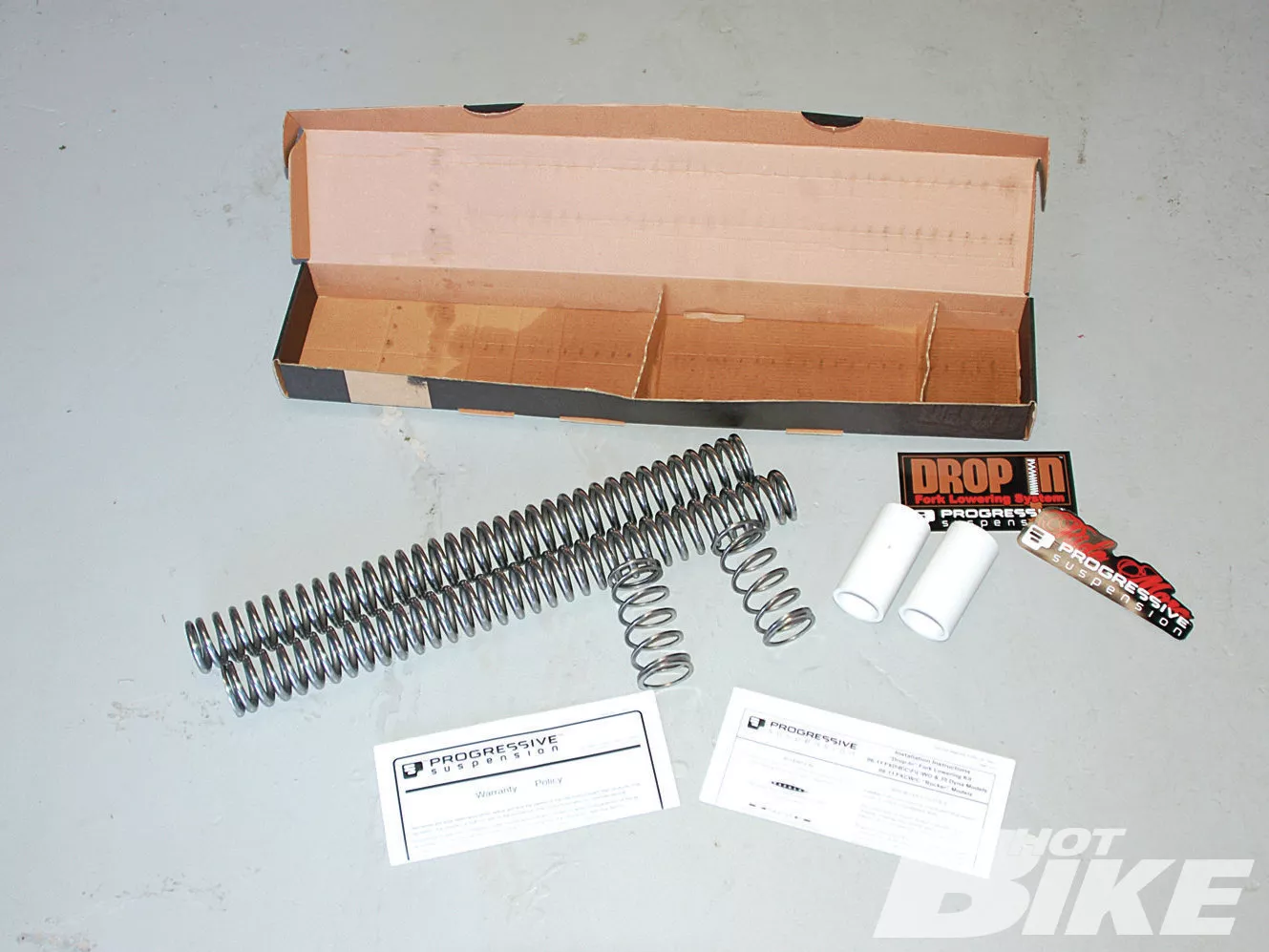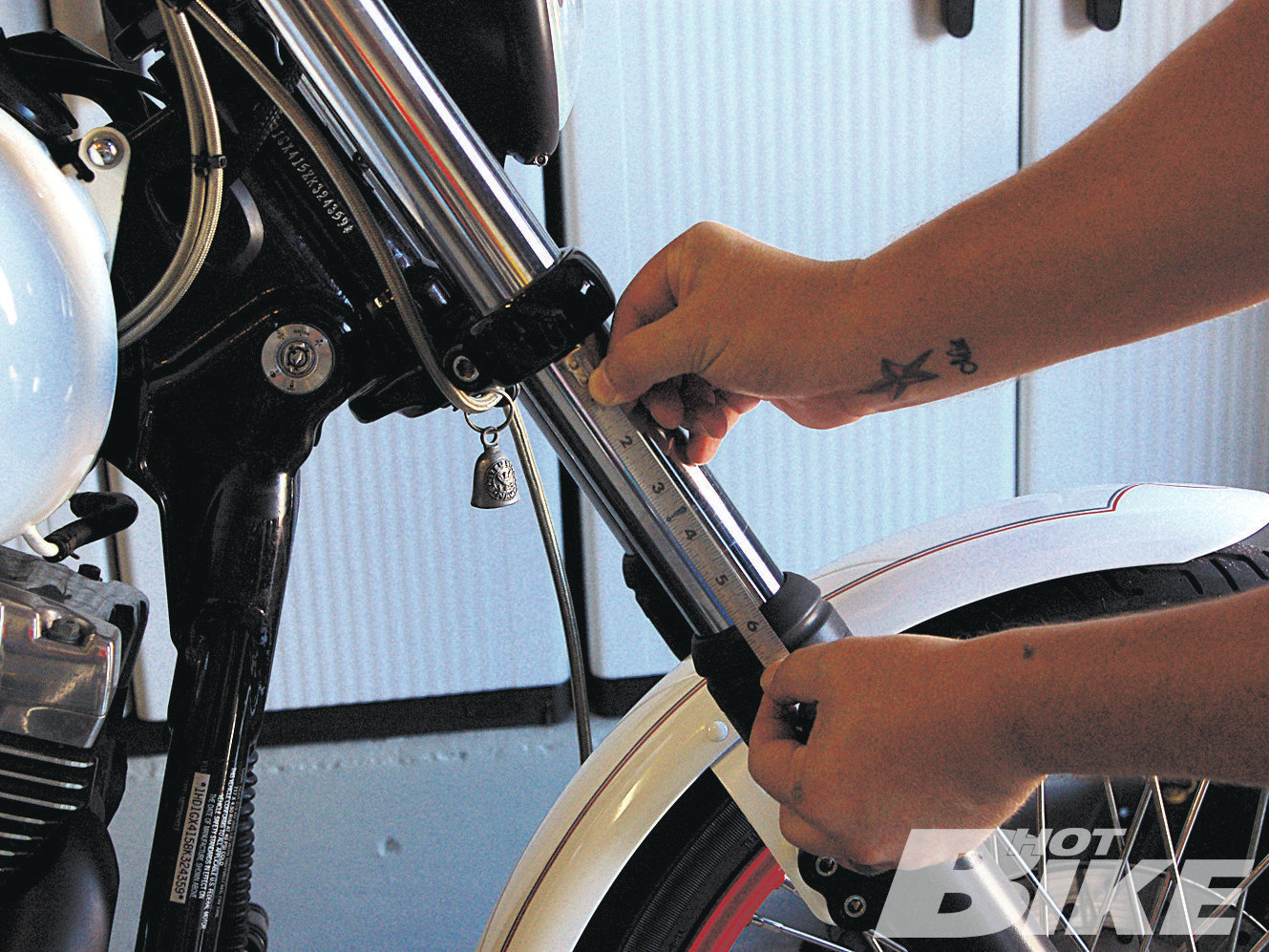 For the vertically challenged, female riders, and novice riders, saddling up on a Big Twin Harley-Davidson can seem intimidating or even frustrating. While motorcycles come from the dealer in a variety of models to suit people's taste, there isn't always a perfect fit. That's where Progressive Suspension comes in. For months I have been riding around on my '08 Dyna Street Bob with the rear lowered with Progressive's 440 series shocks to allow my shorter legs to stabilize the bike at rest; not only for confidence, but for comfort.
The rear shocks allowed my feet to sit flat but the bike's overall appearance seemed off, especially once I changed the front wheel from a 19-inch to a 21-inch. Fast-forward to Progressive Suspension. These folks know Big Twin suspension and offer a kit that complements their rear shocks lowering the front of the bike up to 2 inches. It guarantees a 100 percent drop-in kit that will lower your bike and the work can be done in under an hour.
While the economy prohibits some riders from dropping big cash on expensive upgrades, a lowered motorcycle really changes the look and feel of the bike, and with Progressive's kit you can do it yourself for only a little green, (MSRP $129.95). And not only do you save money but time as well since it's only a 30-minute install to get rolling before breakfast.
With a few basic handtools and a garage, I decided to install these in my single-car garage to illustrate the simplicity of the install, which should appeal to even a novice. There isn't even a need to add fork oil, although, for optimal performance, it is suggested to change the oil.
Source:
Progressive Suspension
progressivesuspension.com
(877) 690-7411