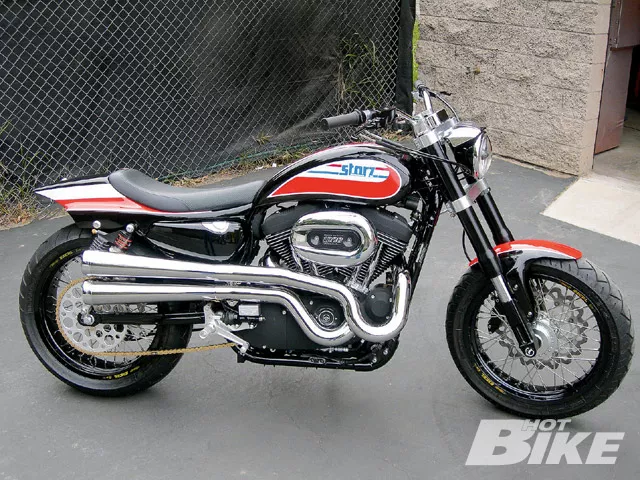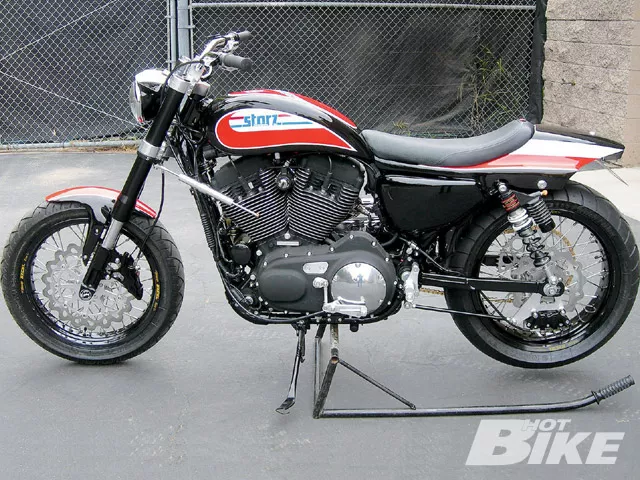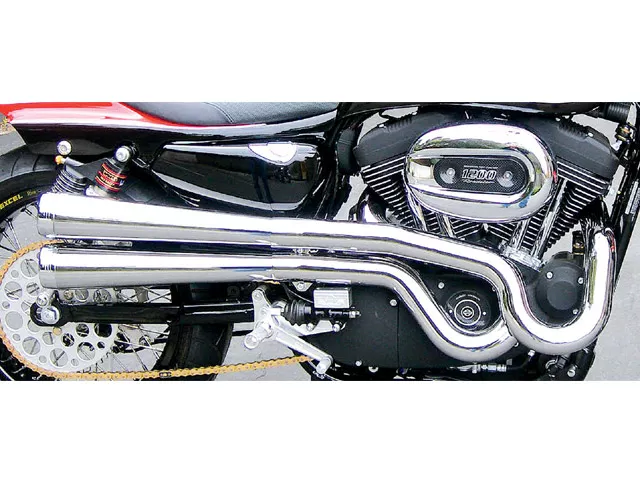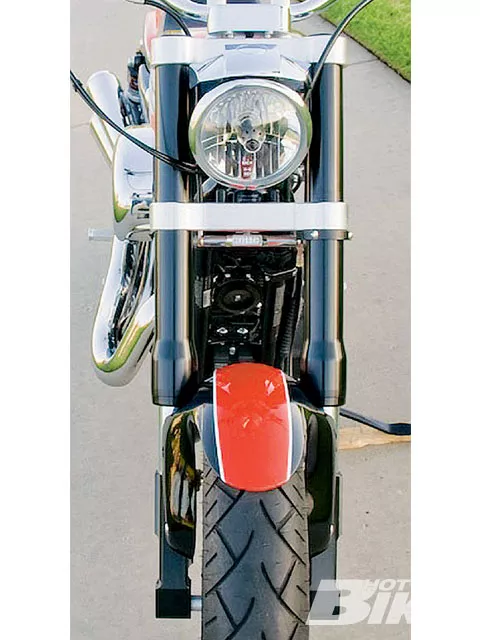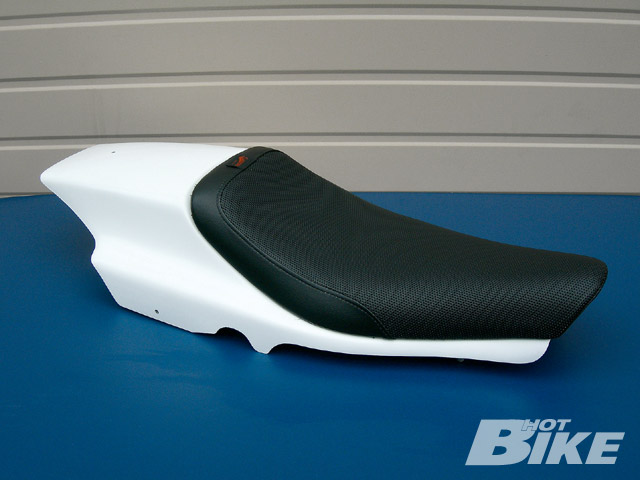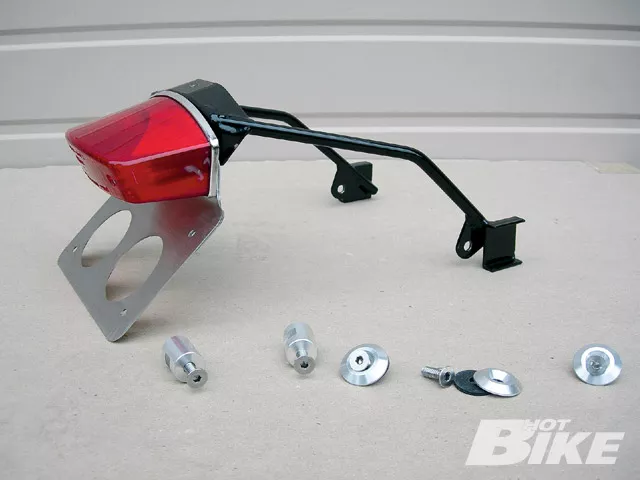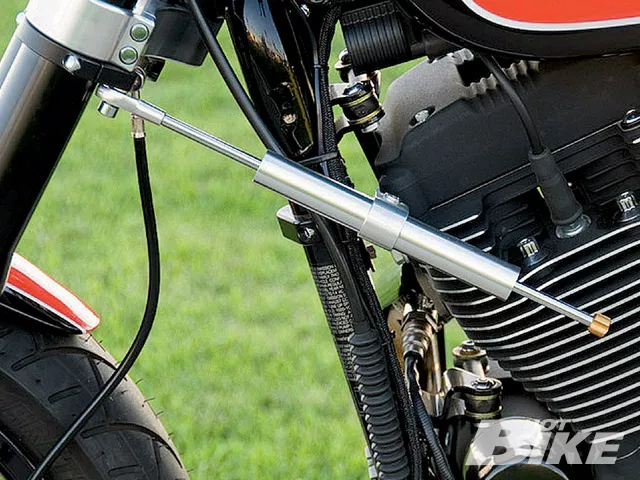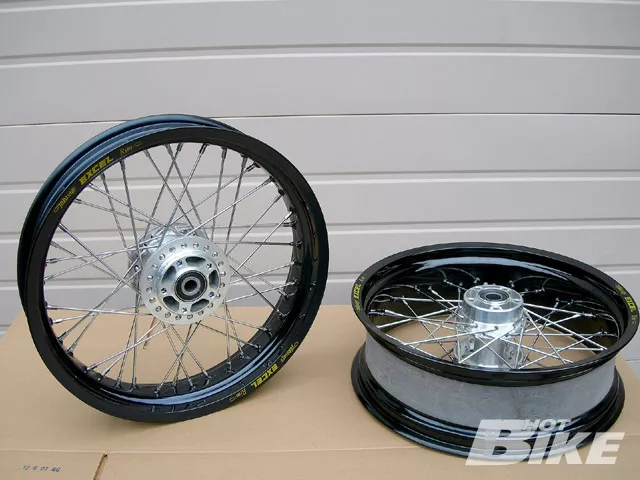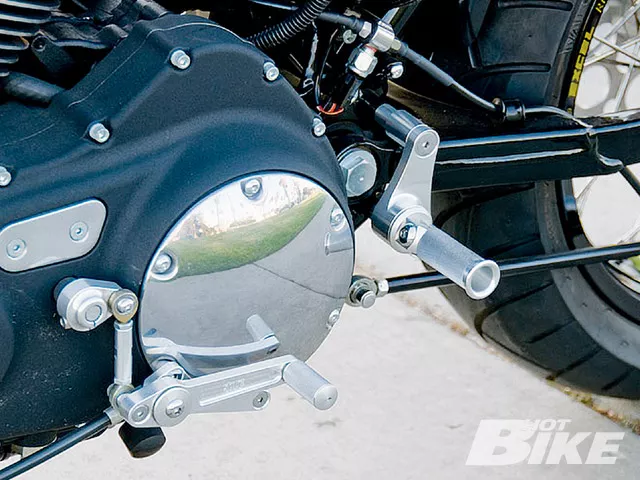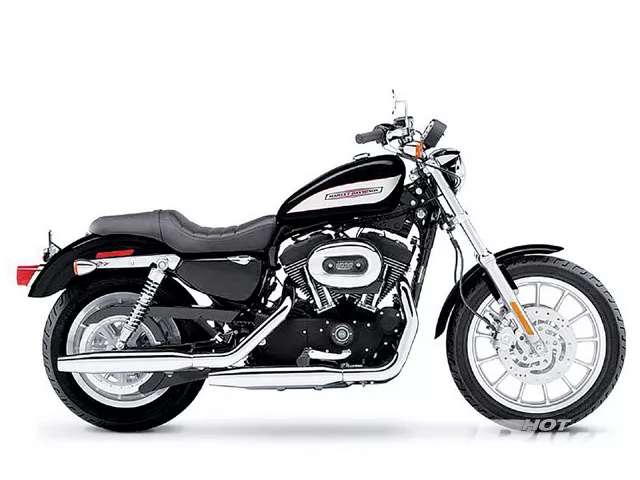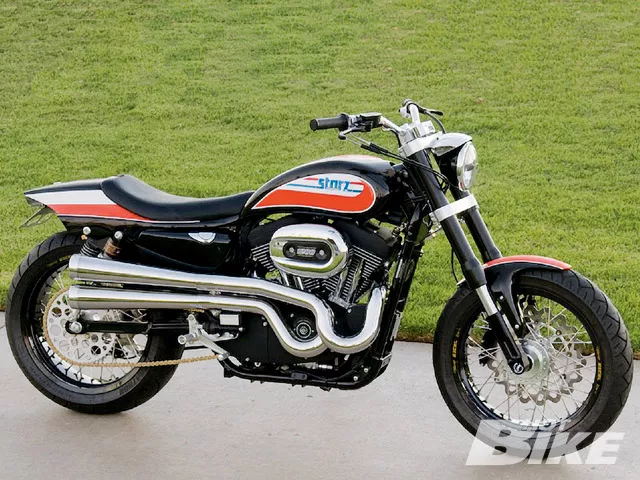 Quality is always a determining factor-maybe the most important factor-in your quest for purchasing the right aftermarket products for your bike. If spending your spare time racing around the dirt track gets your blood bubbling, or you're simply an enthusiast that loves the look of those bikes, Storz Performance in Ventura, California, has some of the hottest products geared to turn your stocker into a racing replica!
Steve Storz, owner of Storz Performance, was once a mechanic for Harley-Davidson's factory dirt-track racing team. He knows what parts will improve your bike's handling and performance capabilities. Steve left Milwaukee in 1979 and headed west to pursue his own business venture supplying tuning services and parts for AMA Pro Dirt Track racers riding XR 750 models. Since he opened his doors in 1980, he has dedicated his expertise in designing and creating quality parts for his customers at a reasonable price ever since. Storz Performance also offers complete turnkey Sportster Conversion bikes if you don't want to do the wrenching.
We gathered a list of just some of the parts available from Storz Performance to show you what you can achieve with the Storz product line. Everything listed here will fit all '04-09 XL 883 and XL 1200 Sportster models. Also available but not shown are conversion kits from '86-03 Sportster models available in the Storz catalog and website.
The Storz conversion was once a stock '07 XL 1200 Roadster. As you can see the aggressive dirt tracker will give you the edge for any race, or even around your city's streets as you tear up the asphalt in and around town.
Storz/BUB Exhaust$965
The 2-into-2 Dirt Track Style exhaust system features individual exhaust pipes with a unique stepped diameter design, which claims to increase both horsepower and torque numbers. They come with wrap-around heat shields that cover the headers then flow into the start of the tapered megaphones with chrome billet end caps. The pipes are available in chrome or ceramic-coated black finish and are designed to accept the O2 sensors on '07-later model fuel injected Sportsters. The mounting bracket, hardware, and installation instructions are included.
Storz/Ceriani Fork Assembly$2,474
Storz offers a complete line of forks for Sportster, Softail, Dyna, V-Rod and custom applications. Shown here are the Storz/Ceriani 55mm inverted forks available in chrome, black, or polished finish. The inverted forks feature a built-in lowering kit in mid or wide glide applications with a precision cartridge damping system, progressively wound chrome silicon fork springs, concealed axle ends, and one-piece billet lower legs. This frontend is available in multiple lengths to fit stock H-D wheel, disc brakes, fenders, headlight, and handlebar mounts.
Fiberglass Seat w/Saddleman seat pad $372
One of the main components of achieving the Storz dirt track look is the Fiberglass Seat w/pad. It's made from hand laid fiberglass in a white gelcoat finish, and is fitted with a Saddleman seat pad that will fit all '04-09 XL 883 and XL 1200 Sportster models. This seat and pad can be used with the stock gas tank or with the Storz aluminum tank. The Storz seat mounting subframe and inner fender are available separately.
Seat Mounting Kit with Tail Lamp and PlateMount $355
The Stainless steel license plate mount and tail lamp are supplied with the seat-mounting subframe.
Alloy Fuel Tank Starting at $975
This Storz fuel tank is made from hand-formed aluminum alloy and was designed specifically for use on all '04-09 Sportsters. It accepts the stock H-D fuel pump assembly for '07-later fuel injected Sportster models, but a different version of the tank will also fit '04-06 carbureted models. All the mounting brackets are included as is the ignition and coil relocation bracket. The tank comes in raw finish to be painted however you like.
Storz/Ceriani Steering Damper$389
The Storz/Ceriani Steering Damper kit is a 16-position, positive click adjustment, complete bolt-on kit that features a new internal valving system for linear adjustment of the damping force with stiffer final settings. The damper is mounted along the frame on the left side. The damper acts as a shock absorber to help control the frontend from speed wobbles.
Wheels Contact for Price
Available in a polished or polished black anodized finish, the Excel rims-18X3.5 front and 18X5.5 rear-are supplied with polished stainless steel spoke kits and can be laced to stock front and rear H-D 40-spoke hubs. Storz Performance can assemble the rims to the stock hubs for you and lace truing is also available. You will need to purchase a chain conversion kit to fit the 180mm rear tire, which is available from Storz Performance.
Rear Seat Footpeg Kit$728
This new bolt-on rearset kit repositions the footpegs, rear brake lever, master cylinder, and shifter to a more aggressive riding position. The gear pattern is standard (First gear down, higher gears up). The system is machined from aluminum and is made for Sportster models from '04-09.
Here you can see the complete transformation from a stock Sportster (above) to the Storz Performance Conversion for Sportster models (below). The difference is night and day and the bike will be sure to leave the rest of the competition in the dust.