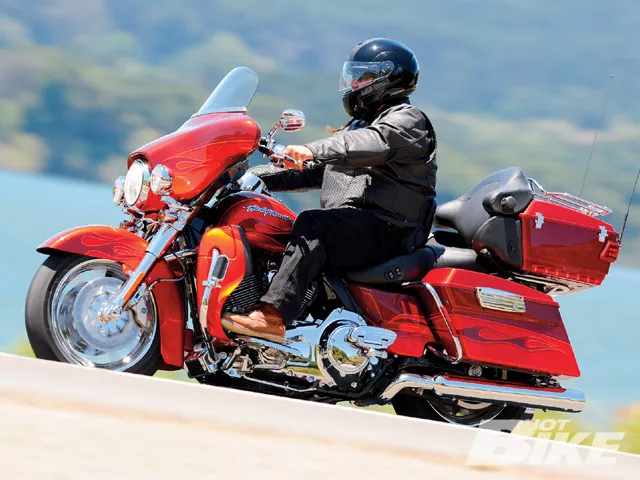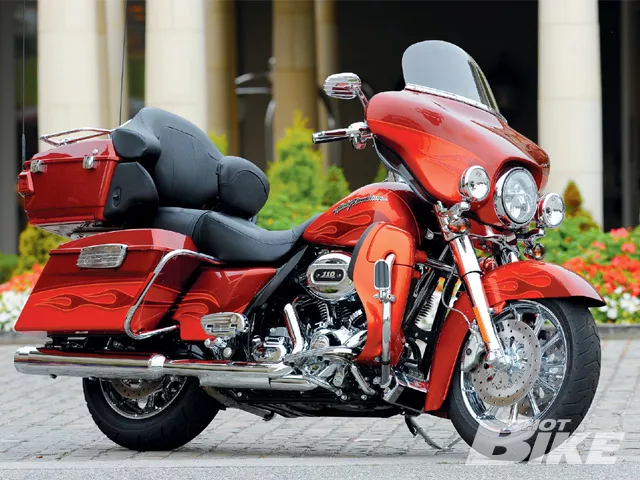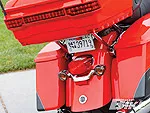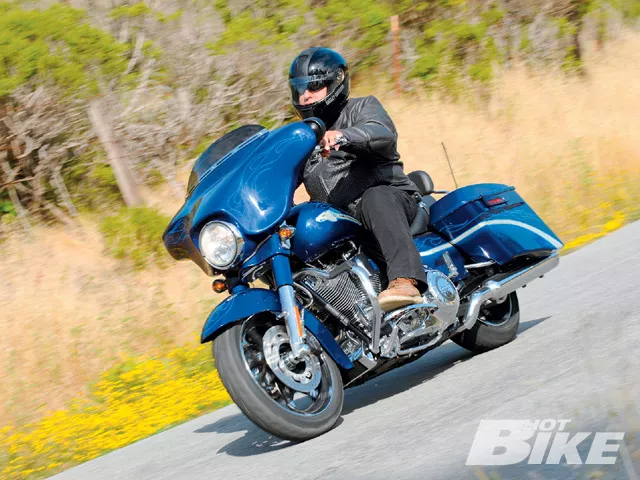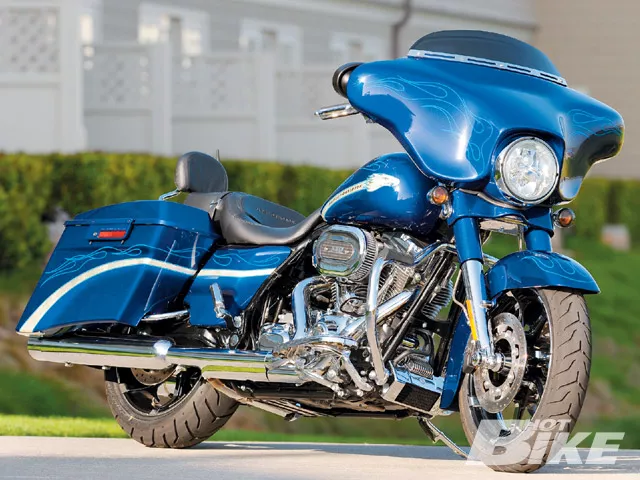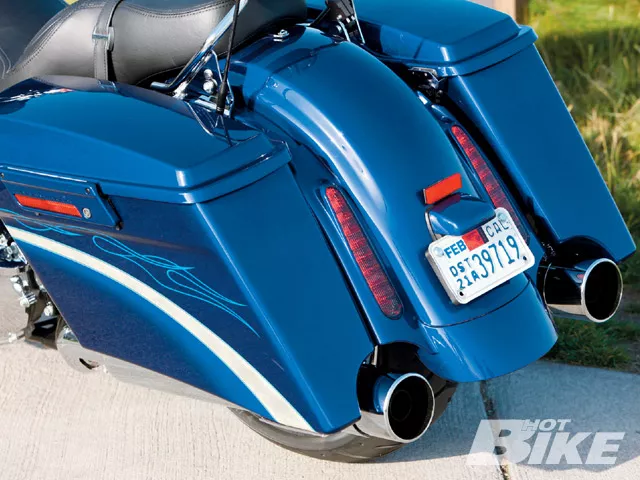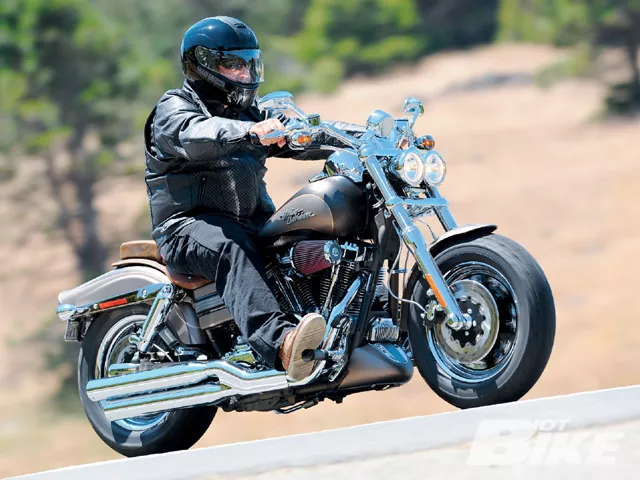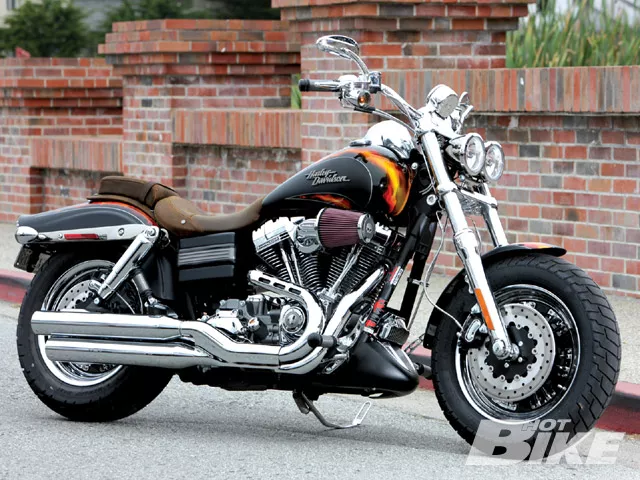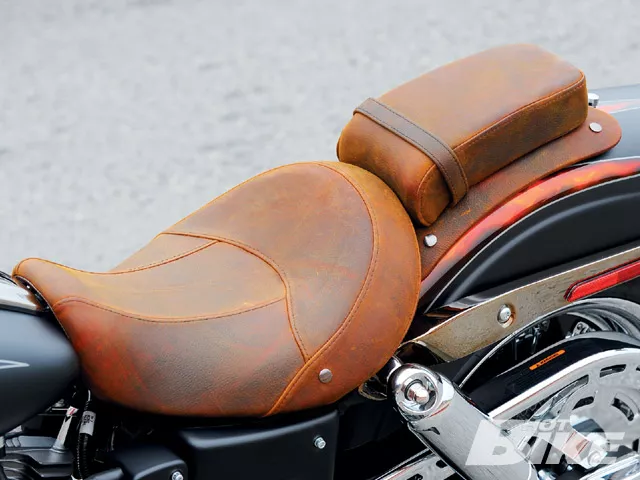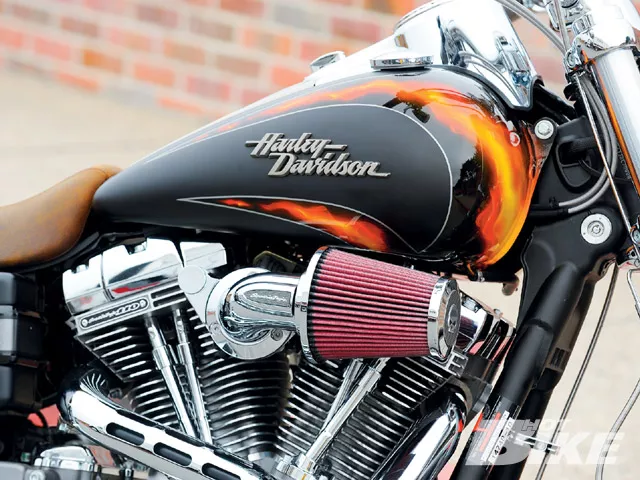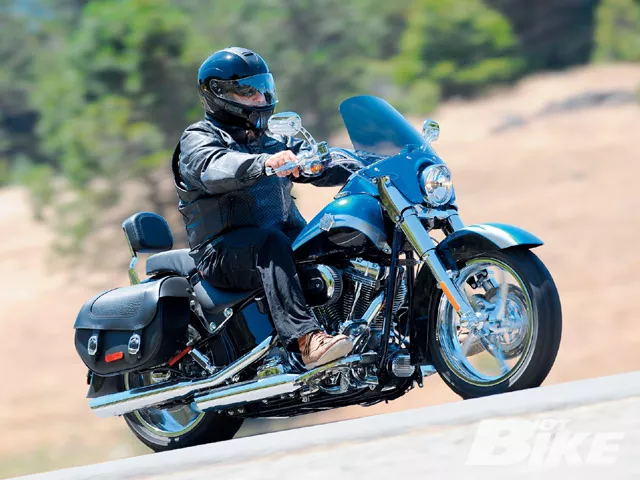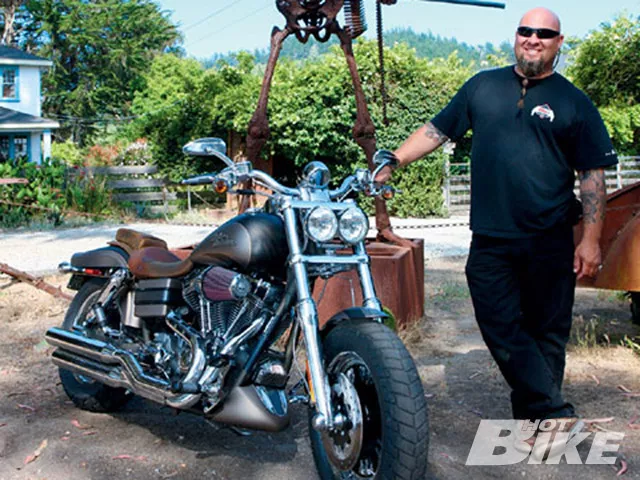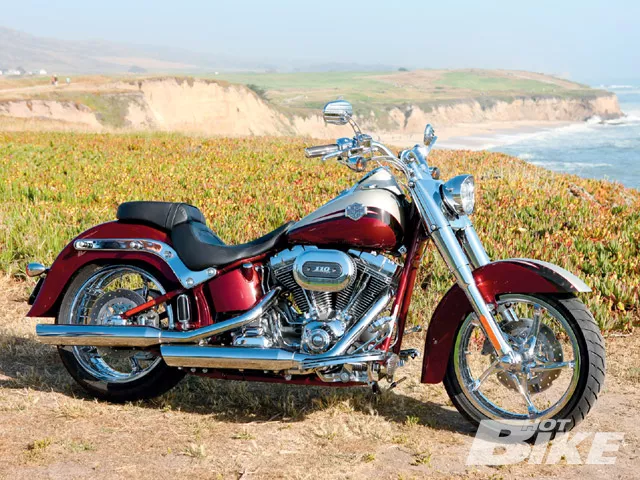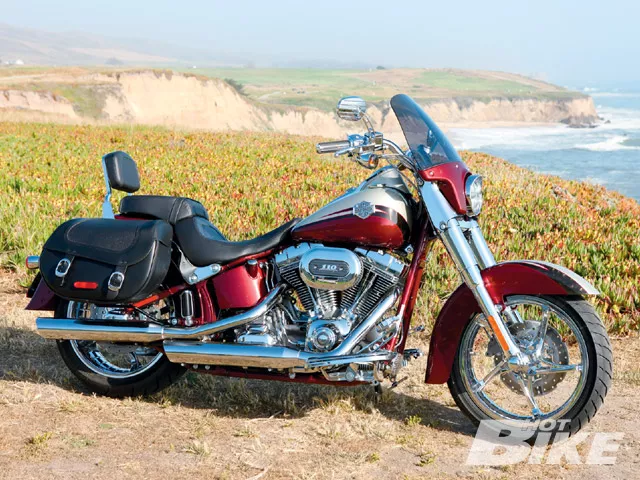 What is it about being the first one on the block to get the new toy, like the latest and greatest cell phone or iPod, the "new" whatever it is? This is the excitement the staff at HOT BIKE feels when the new Harley-Davidson Custom Vehicles Operation (CVO) models are released and we get the first run at them. This year marks 11 years of CVO model releases, and Harley has unleashed four new better-than-ever CVO bikes for us to test ride and review.
If you are not familiar with CVO bikes and what makes them different over standard OE Harleys, the differences are that H-D designs and builds limited production, factory-custom motorcycles for customers who appreciate brilliant chrome, exquisite paint, thundering power, and the exclusivity of owning and riding a special motorcycle. Each 2010 CVO model is powered by the fuel-injected Screamin' Eagle Twin Cam 110ci V-Twin, the largest-displacement engine produced by Harley-Davidson. This engine is only available from the factory in CVO models. The CVO bikes are customized using existing, as well as all-new exclusive to CVO models components from the Harley-Davidson Genuine parts catalog, and are often used to introduce new custom components and techniques before they are offered as individual accessories. The bikes are backed by a two-year, unlimited-mileage warranty
This year we were flown out to Half Moon Bay, California, to the Ritz-Carlton where the comfort of the big fluffy bathrobes and the 10 oversized soft pillows per bed felt as good as the new seats on the CVOs. This was a great place to start our trip and we looked forward to the opportunity of riding along the central California coastline. The coolest part of the trip was riding the CVO models for the first time. Since nobody has seen these bikes yet, gas stops usually took awhile as we explained to curious folk who we are, what biz we have on these bikes, and what kind of models we were riding. But it's a small price to pay to be one of the lucky individuals to have such an opportunity.
FLHTCUSE CVO Ultra Classic Electra Glide
MSRP $35,999 and limited to a production of 3,450 units. We started out on the oldest in the CVO lineup, the Ultra Classic Electra Glide. The Ultra is back for its fifth year and is built on the same Touring chassis as introduced in 2009 on the OE Glide. The stiffened single-spar backbone frame and newly designed and color-matching frame and swingarm are a huge improvement. In the handling department, the ride was nice and very smooth. As we were riding the twisty roads, the bike was easy to lean over at different speeds. The Ultra has excellent stopping power, especially for a bigger bike.
New styling cues on the Ultra included Harley's Roulette wheels, a 17×130 for the front and a 16×180 for the rear. The rear of the bike had some of the most noticeable changes from previous CVO Ultra models. This one comes with a color-matched and LED-equipped Tour-Pak with integrated brake and taillights and a push-button LED on the underside of the pack for illuminating down into the saddlebags. Switching from an incandescent bulb taillight to LED lighting not only offers brighter lights, but it also frees up storage capacity within the Tour-Pak.
Another upgrade is the change from Powerlet-type 12-volt sockets to cigarette-lighter-style outlets. Fender filler strips and engine guard fairing lowers also match the paint scheme of the inner fairing assembly. The Ultra also features an 80-watt Harmon/Kardon Advanced audio system with CB, intercom, and navigation systems. For comfort and tour-ability, the Ultra now has an adjustable rider backrest and a two-way adjustable (up/down, in/out) lumbar support in the passenger backrest. The Ultra's color schemes are Scarlet Red Pearl/Dark Slate with Flame graphic, Riptide Blue/Titanium Dust with Flame graphic, and Burnt Amber/Hot Citrus with Flame graphic.
FLHXSE CVO Street Glide
MSRP $30,999 and limited to a production of 3,500 units. Harley calls the CVO Street Glide "The ultimate hot rod bagger." It features the Screamin' Eagle Twin Cam 110 engine, and the six-speed Cruise Drive transmission featureing a new helical-cut fifth gear. The Street Glide features new 18-inch front and rear Agitator contrast chrome wheels with matching floating rotors, hydraulic rear shocks with adjustable preload, a low-profile custom seat with matching passenger backrest, and a lowered-and-trimmed front fender. The new extended saddlebags are a one-piece, injection-molded, full-depth design that offers increased capacity. Color-matched rear fascia panel fills the space between each saddlebag and the rear fender, and it incorporates LED stop/tail/turn lights.
A new custom paint scheme is offered in three-color combinations, with color-matched front fairing skirt, upper fork slider covers, and license plate light cover. The Glide's paint schemes are Candy Concord with Pale Gold Leaf Graphics, Spiced Rum with Gold Leaf Graphics, and Tequila Sunrise with Pale Gold Leaf Graphics. The bike wouldn't be complete without standard ABS and cruise control, security alarm, and a 40-watt Harmon/Kardon stereo system. Enhancing the Glide's looks are the Rumble Collection grips, footboard inserts, passenger and shifter pegs, and brake pedal pad. This was a bike I enjoyed riding! There is plenty of room for gear on the Glide without it being oversized, and the bike has lots of power and is comfortable. I would like to get my hands on this model for our next trip to Sturgis.
FXDFSE CVO Fat Bob
MSRP $25,299 and limited to a production of 1,300 units. Returning for its second year, the CVO Fat Bob is based on the Dyna platform. The bike comes with Tommy Gun 2-1-2 exhaust pipes, a Screamin' Eagle Heavy Breather high-flow intake scoop, a pair of the 16-inch powdercoated and chrome-plated CVO Fang wheels-130 up front and 180 on the rear-and black solid rotors. New to this model is the Midnight Pearl plating process that is featured on the dual headlamp shell, Tri-Bar LED taillight cover, timer and derby covers, and horn cover and fender strut covers. The other highlights are the Diamond Black Collection footpegs, shifter peg, brake pedal pad, and grips. Also new this year is the Brown distressed-leather two-piece seat that is a convertible from rider/passenger to solo configuration.
The Fat Bob comes in three custom colors: Cryptic Black with Hellfire Flames, Opal Blue with Hellfire Flames, and the Pewter. Of all the bikes that we rode, I would say this model was my favorite. It was smooth-riding with very little vibrations at the bars and less in the seat. It took corners tight and switched back and forth through the turns like a sport bike and had the pull as you accelerated out of the turns. I hope we can get this model for a long-term test bike.
FLSTSE CVO Softail Convertible
MSRP $27,799 and limited to a production of 2,500 units. The biggest news of the trip was the Softail Convertible all new to this year's CVO family. It replaced the CVO Softail Springer of 2009. With its compact fairing and smoked windshield, and leather-covered saddlebags to hold gear, the CVO Softail Convertible is a touring machine ready for a weekend get-away with a passenger comfortably supported by the wide pillion and padded backrest. Because each of these components can be quickly detached, the CVO Softail Convertible can be stripped down in just minutes.
Based on the Harley-Davidson Softail platform, the CVO Softail Convertible features a rear-suspension design to look like a vintage hardtail frame, but it offers the comfort of a modern suspension that is hidden under the chassis. The power plant is a fuel-injected Screamin' Eagle Twin Cam 110B V-Twin counter-balanced and rigid-mounted to the frame. The six-speed Cruise Drive transmission features a new helical-cut fifth gear.
The bike features new 18-inch chrome aluminum Stinger wheels with a matching Stinger chrome sprocket and Stinger floating brake rotors, and for the rear tire, a 200/50R18 radial. The sheetmetal is a full-coverage wide rear fender and trimmed front fender, with two-piece chrome and color-matched tank console. Also new is a rear light bar with integrated stop/tail/turn lighting. To enhance the bike's look, a high-flow Ventilator engine air intake with engine-turned insert and rain sock as well as Rumble Collection grips, footboards, passenger and shifter pegs, brake pedal pad and mirrors were added.
The custom paint offered for the CVO comes in three color schemes, with color-matched frame, swingarm, frame inserts, oil tank, and saddlebag supports. And the colors are Inferno Orange with Vivid Black and Silver Braze Graphics, Abyss Blue with Sapphire and Silver Braze Graphics, and Crimson Red Sunglow with Autumn Haze and Black Candy Grind. This will get you noticed.