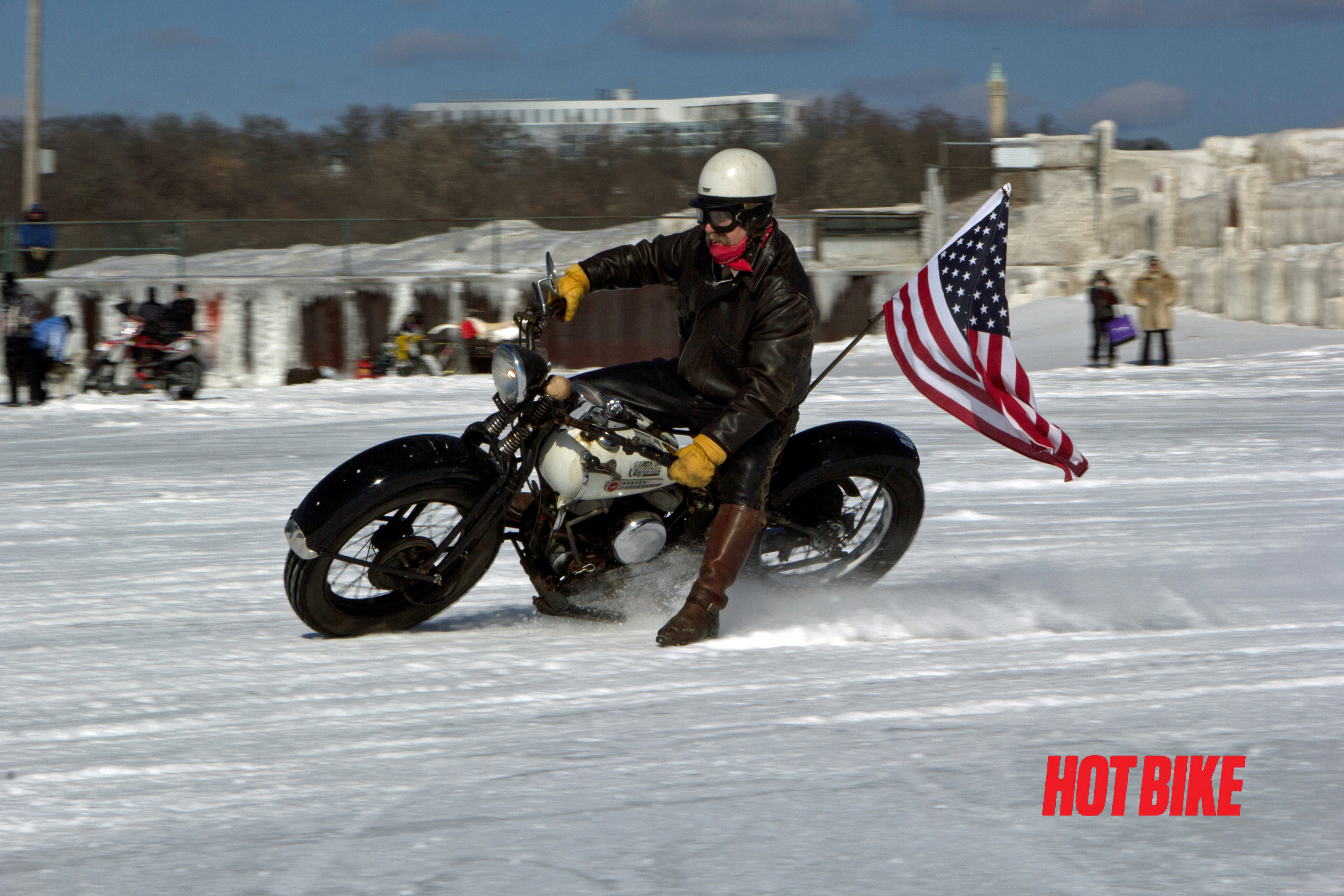 Cabin fever sucks. No one likes being held hostage by Old Man Winter. You folks in the Midwest know that better than most people, what with the freezing winter temps you get there. Three years ago, two guys in Milwaukee, Wisconsin decided they'd had enough of being cooped up and took to the ice for racing and a motorcycle show. The next Mama Tried Show is in a few weeks. If you haven't gone already, get out the house for this year's. Check out the gallery below from 2015 if you need convincing.
The highlighted bikes were being shown by invited builders from all over the US. The lineup included scramblers, cafés, choppers, historic Harleys, and even pre-war racers.
The two-day show was the brainchild of Warren Heir Jr. and his friend Scott Johnson in an attempt to bring the country's best bikes to thousands of winter-locked bikers with cabin fever. And they did it fabulously. Hell, even the Harley heavyweight Willie G. Davidson showed up!
Surrounding the event was a ton of pre- and post-parties with their own fair share of debauchery, but the biggest fun outside of the Mama Tried show had to be in the form of ice racing down the street from the event on a frozen lake. There were a ton of bikes being raced by newbies and veterans alike—everything from brand-new KTM dirt bikes with studded tires to beautifully restored and original vintage bikes worth some big coin sliding around on the ice. It was nothing short of amazing.
We can't begin to tell you how much fun we had while freezing our asses off at a bike show in Wisconsin in the dead of winter, so just check out the photos and see for yourself. We hope to see you there next year!