You've seen the photos, and read the stories, now don't get left behind for the 2016 GIECO Motorcycle Hot Bike Tour. Be part of five days of riding, parties, and fun as we head south to enjoy the amazing Smoky Mountains! Starting in Asheville and winding our way to Chattanooga, this year's Tour will visit the amazing Wheels Through Time Museum in Maggie Valley, swing through Knoxville, and make a stop in motorcycle-friendly Cookeville before wrapping up at Coker Tire in Chattanooga—all with the world's top custom bike builders, personalities from around the motorcycle industry, and the Hot Bike, Baggers, and Street Chopper staff!
All makes and models of motorcycles are welcome to join our invited builders, industry VIPs, and the staffs of Hot Bike and Baggers magazines for the rides, shows, and parties. Each night you can expect evenings are filled with bike shows, bands, vendors, giveaways, and more.
Each stop you can ride and with us for a day and an evening or two filled with good times. Either way, you, your motorcycle and your friends are going to have a great time!
Last year's Invitational Bike Build-off broke new ground for build-off formats with it's concept of 'build it and ride it'. It was a great test of man and machine producing loads of excitement and good times along the 5 day tour. The bikes will be ridden daily and judged upon by event attendees via ballot boxes at every event stop. There will be a Daily winner per stop and well as a Grand Champion that wins the title with the most total votes over the five days of the tour.
Participation is easy. Become a LongRider and take part in all five days. Don't have that sort of time? Join us for a day or two, or just stop by the evening most convenient for you. As a registered participant you will receive a custom goodie bag, exclusive parking, special activities, product giveaways, and daily navigational materials.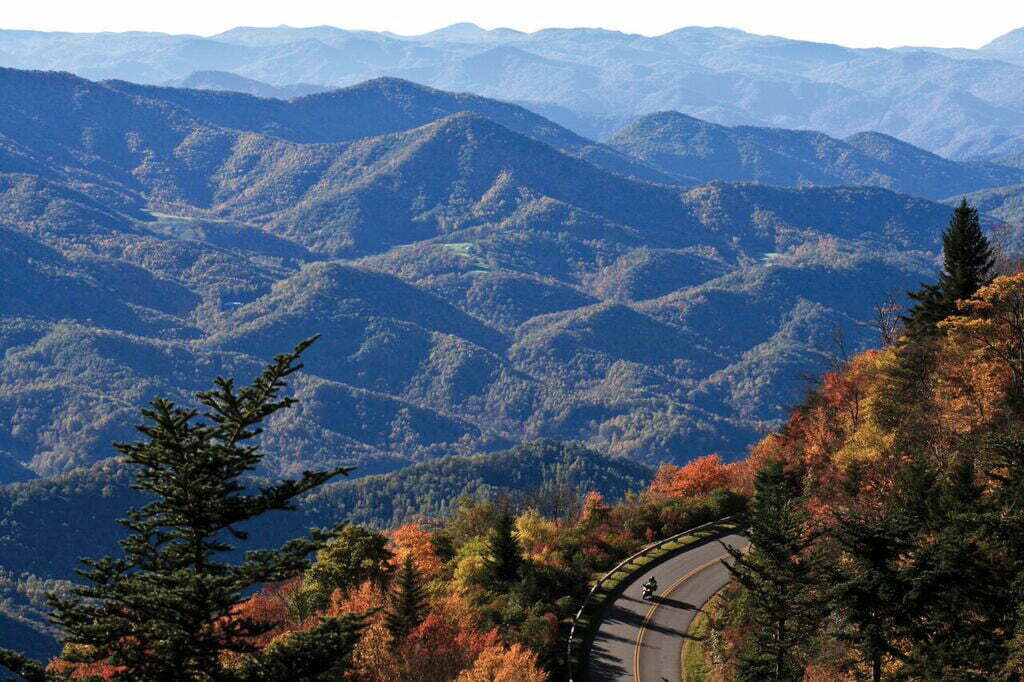 Stop 1
Asheville, North Carolina
Wednesday, September 7, 2016
5 p.m. – 9 p.m.
Located in historic downtown Asheville, Pack Square Park is the perfect place to kick off this year's tour! Complete with a concert stage, 6.5 acres of beautiful lawn to enjoy the bikes shows, venders, and more. Asheville is filled with fascinating museums and historic sites to fine dining, art galleries and a plethora of outdoor activities. Asheville will be welcoming the Hot Bike Tour with open arms.
Rinehart Racing is excited to welcome you to their hometown, Asheville, North Carolina. The Rinehart team will be on hand to enjoy Asheville and share their new 2016 exhaust line.
Stop 2
Maggie Valley, North Carolina
Thursday, September 8, 2016
5 p.m. – 9 p.m.
Day 2 of the GEICO Motorcycle Hot Bike Tour 2016 rolls into Maggie Valley, North Carolina on Thursday, September 8. Maggie Valley is one of the most unique and fun driven cities in North Carolina filled with outdoor activities and historic sites.
Maggie Valley is best known for the Wheels Through Time Museum. This spectacular and spacious museum is home to more than 350 premier collection of rare American Motorcycles, memorabilia and a unique display of American Automobiles.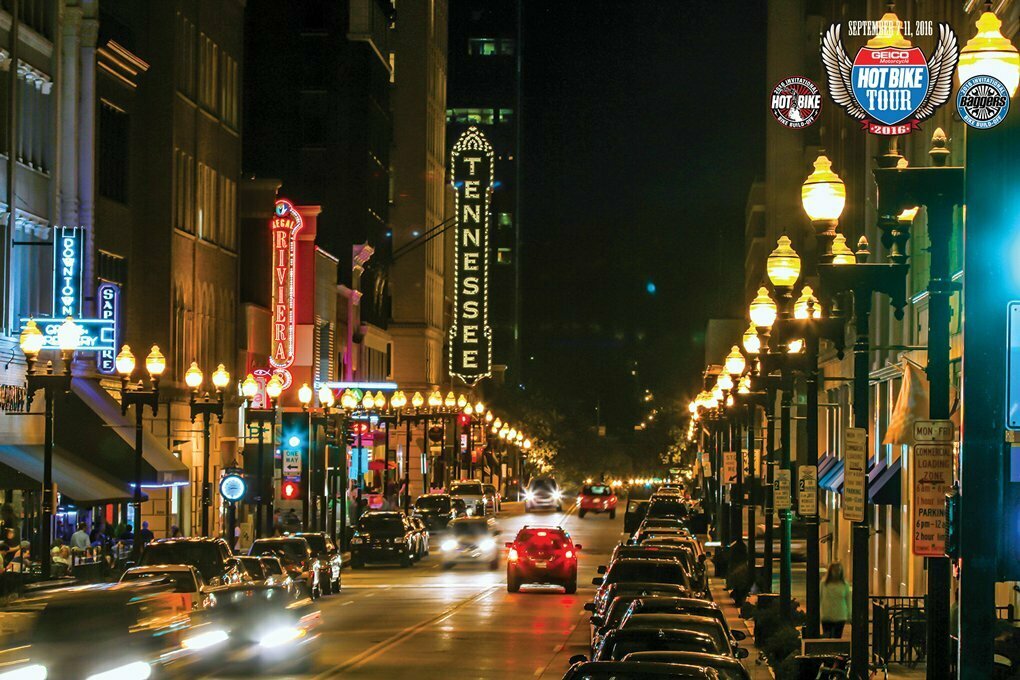 Stop 3
Knoxville, Tennessee
Friday, September 9, 2016
5 p.m. – 9 p.m.
Day 3 of the GEICO Motorcycle Hot Bike Tour 2016 rolls into Knoxville, Tennessee on Friday, September 9.
Riding near the banks of the Tennessee River, stop three will be a great chance to relax and enjoy the sites and hospitality of Knoxville. Other than from the limitless choices of scenic riding, Knoxville offers countless attractions from historical tours to outdoor adventure, highly acclaimed cuisine, and award winning theatre and music for every ear.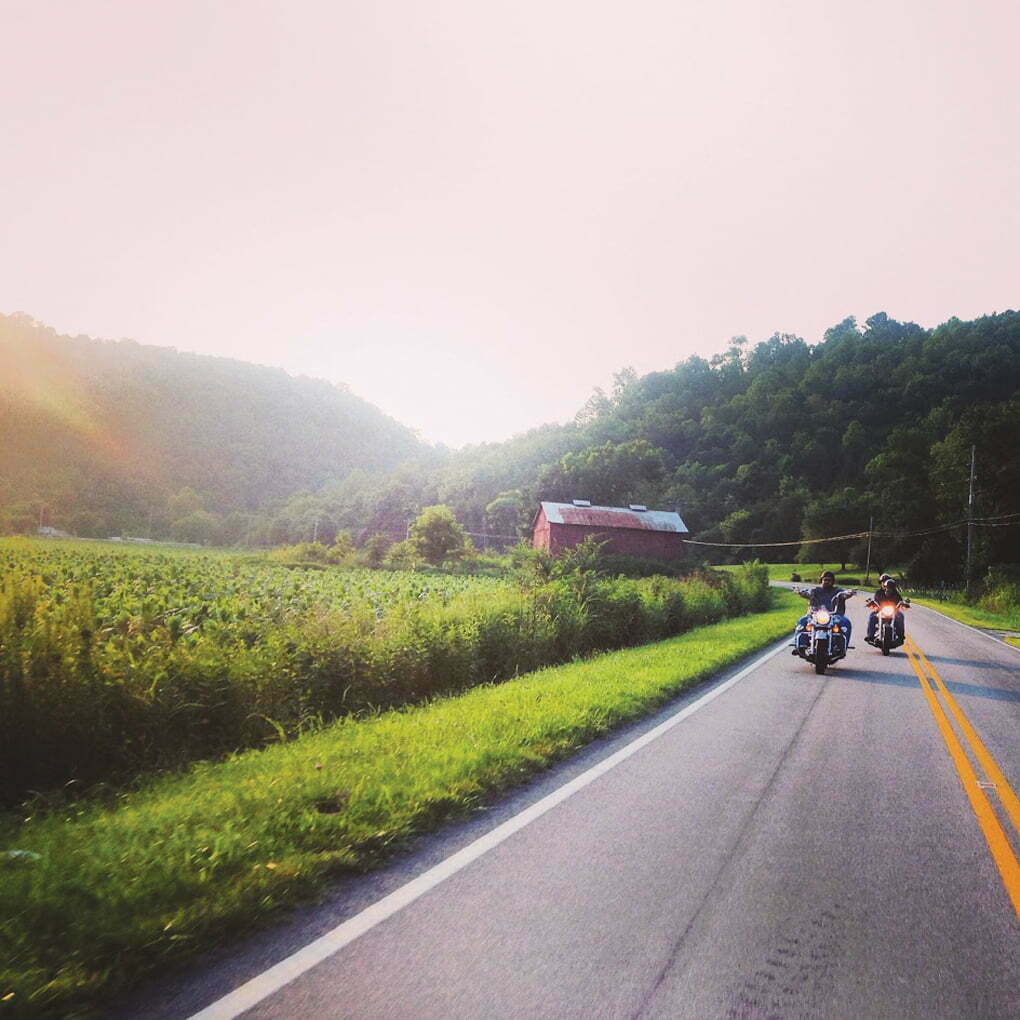 Stop 4
Cookeville, Tennessee
Saturday, September 10, 2016
5 p.m. – 9 p.m.
Day 4 of the GEICO Motorcycle Hot Bike Tour 2015 roars into Cookeville, Tennessee on Saturday September 10.
You have to love a city with a motorcycle as part of their logo. Cookeville is a welcoming stop with this year's tour, bringing live music and incredible shows with over 100+ restaurants, recreational activities, and more.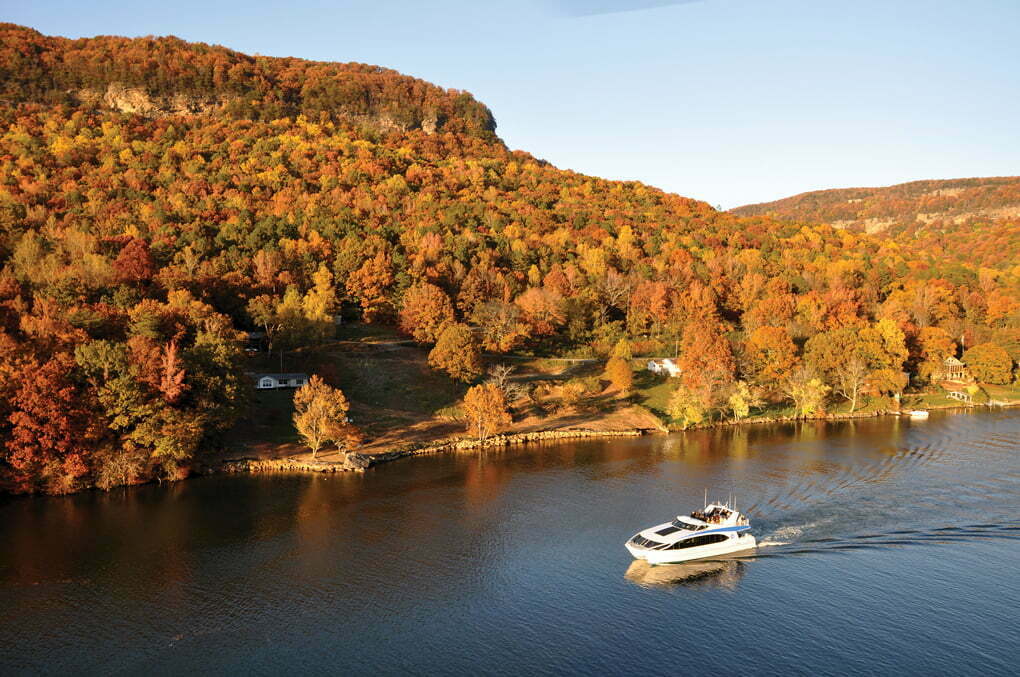 Stop 5
Chattanooga, Tennessee
Sunday, September 11, 2016
1 p.m. – 6 p.m.
Grand finale of the GEICO Motorcycle Hot Bike Tour 2016 rumbles into Chattanooga, TN on Sunday, September 11, 2016. Home of the Coker Tire Museum, with Corky and crew welcoming the Hot Bike Tour with open arms which will be set up in Coker's parking lot located in downtown Chattanooga.
Chattanooga's unparalleled scenic beauty provides a wonderful natural background to enjoy an active outdoor lifestyle. Whether the preference is hiking, biking, hang gliding, kayaking, paddle boarding, golfing or simply taking a stroll, Chattanooga abounds with activities designed to take advantage of the great outdoors.