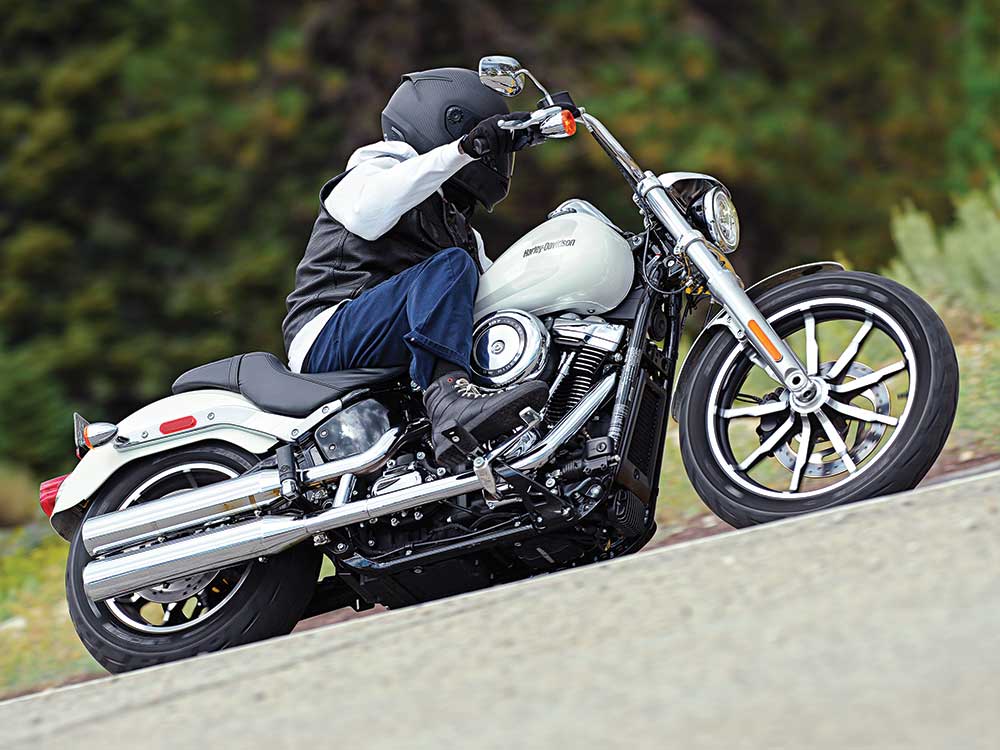 Here we are living in the aftermath of the discontinued Dyna. Yes, it does sound dreary, but after we took the 2018 Low Rider out for a few hundred miles the pain was subsided.
This bike has an all-new single-shock frame that handles really well both on the straights and the twisties. The frame is stiffer and lighter than both the Softail and Dyna before it, so that's a good sign. The 2018 Lowrider also has some very nice mid-controls that have a much better lean angle over the old Softails.
The all-new Milwaukee-Eight 107 motor also adds a bit more power than the old 103ci Twin Cam and does so in a better fashion due to the design of the motor. The bike also received some upgraded brakes front and rear, which are a marked improvement over the past caliper and rotor combination.
And that is just the tip of the iceberg as far as the new features this bike possesses.
But as with all stock bikes, there are a few things we dislike, such as the bend and design of the handlebars, which actually hamper the overall performance of this model. I'm also not too thrilled with the old-style bulbous chrome turn signals either, as I think that this close to 2020 we should be seeing small and powerful LEDs all the way around.
I love the light feeling of this bike, the geometry, and the power the stock motor has, but I would have to change the bars and risers out to something taller and more comfortable. Then I'd bump the motor up to a 114ci with the Screamin' Eagle Stage IV kit to really enjoy this bike.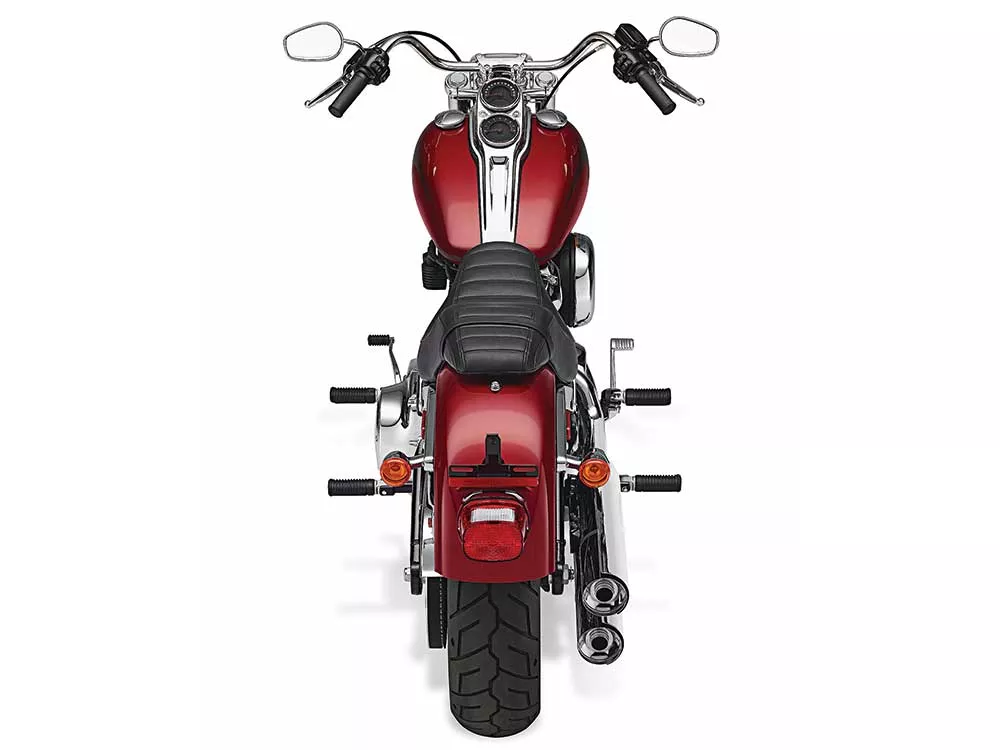 | Just The Facts | |
| --- | --- |
| MSRP: | $14,999; colors $15,399 |
| ABS: | Add $795 |
| Engine: | 107ci |
| Compression Ratio: | 10.0:1 |
| Transmission: | 6-speed |
| Fuel Capacity: | 5 gal. |
| Weight: | 661 lb. |