The only reason Chris Moos and his shop, Mooscraft, don't have more irons in the fire is probably because he's out of irons. Not only is he busy getting his 2018 Hot Bike Tour scoot ready for battle, he's working on all kinds of car stuff, UTV stuff, and, of course, other bike stuff. I don't know what his four-letter word of choice is, but "busy" probably comes up a lot in conversation with or in describing him. When you're a talented, dedicated fabricator in this industry, there's always work to be done.  
| | |
| --- | --- |
| Name: | Chris Moos |
| Shop: | Mooscraft |
| Website: | mooscraft.com |
| Social Media Handles: | Instagram (@moosmits) |
| Location: | Denton, Texas |
Describe yourself in three words?
Creative on demand.
What are you currently building?
A concept car for one of the large automakers right now and I'm also doing ATV/UTV/golf cart hybrid suspension engineering and, of course, I've always got bikes in the shop. I assist on my girlfriend Krystal Hess' charity, Motorcycle Missions, and the current bike work is all based on her charity.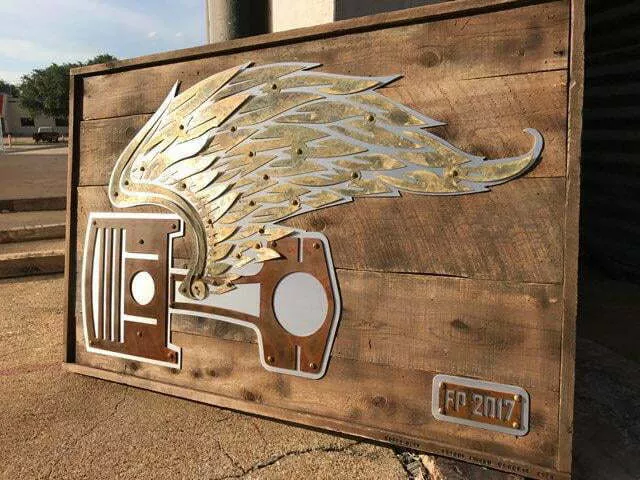 What was your first bike?
A 2012 Road King.   
---
Related Video:
---
What is your all-time favorite bike?
I love most of everything Arlen Ness has put his hands on. He's always been an inspiration for me. I was a contributor to Robert Pandya's Hot Bike article on Arlen Ness and was happy to do that.
Why did you choose to work in the motorcycle industry?
I started working in it out of happenstance. I was at a shop, building a hot rod, and walked into a bike shop next store that needed some help. I helped them with fabrication at first and then evolved from there. It was a really good accident.  
What do you think the future of the motorcycle industry is?
I think the future is a combination of what we can do to encourage new generations to experience the freedom motorcycling provides as well as relate what our community means to us so that they can be a part of the family.
What inspires you?
When you see someone like Arlen Ness who's creative and driven, with integrity, who does whatever pleases them to grow and sustain the industry, that's inspiring. He was out there to pioneer and create, generate interest; it's amazing to see someone who creates parts do all of that who's done so much to contribute to motorcycling.