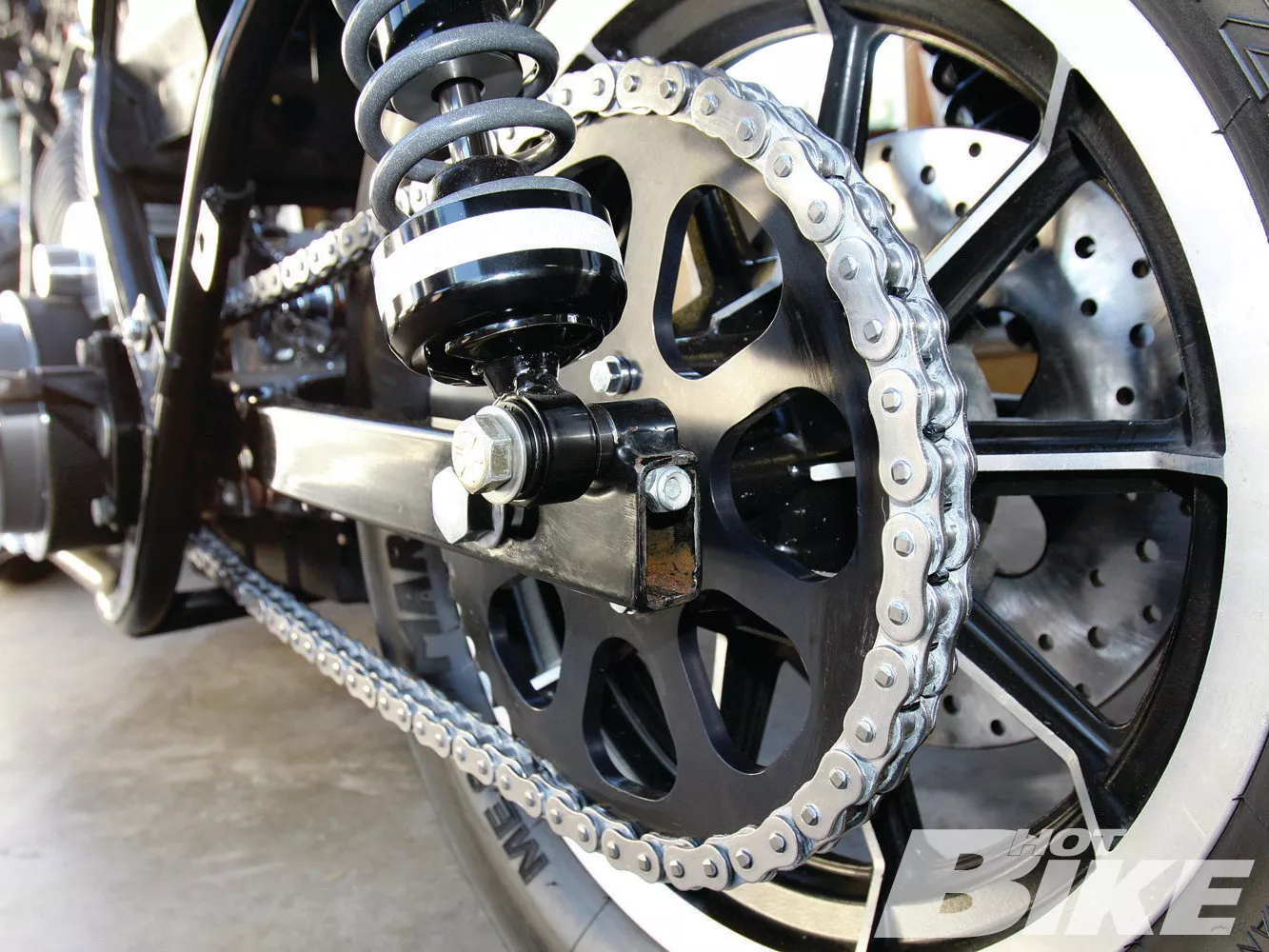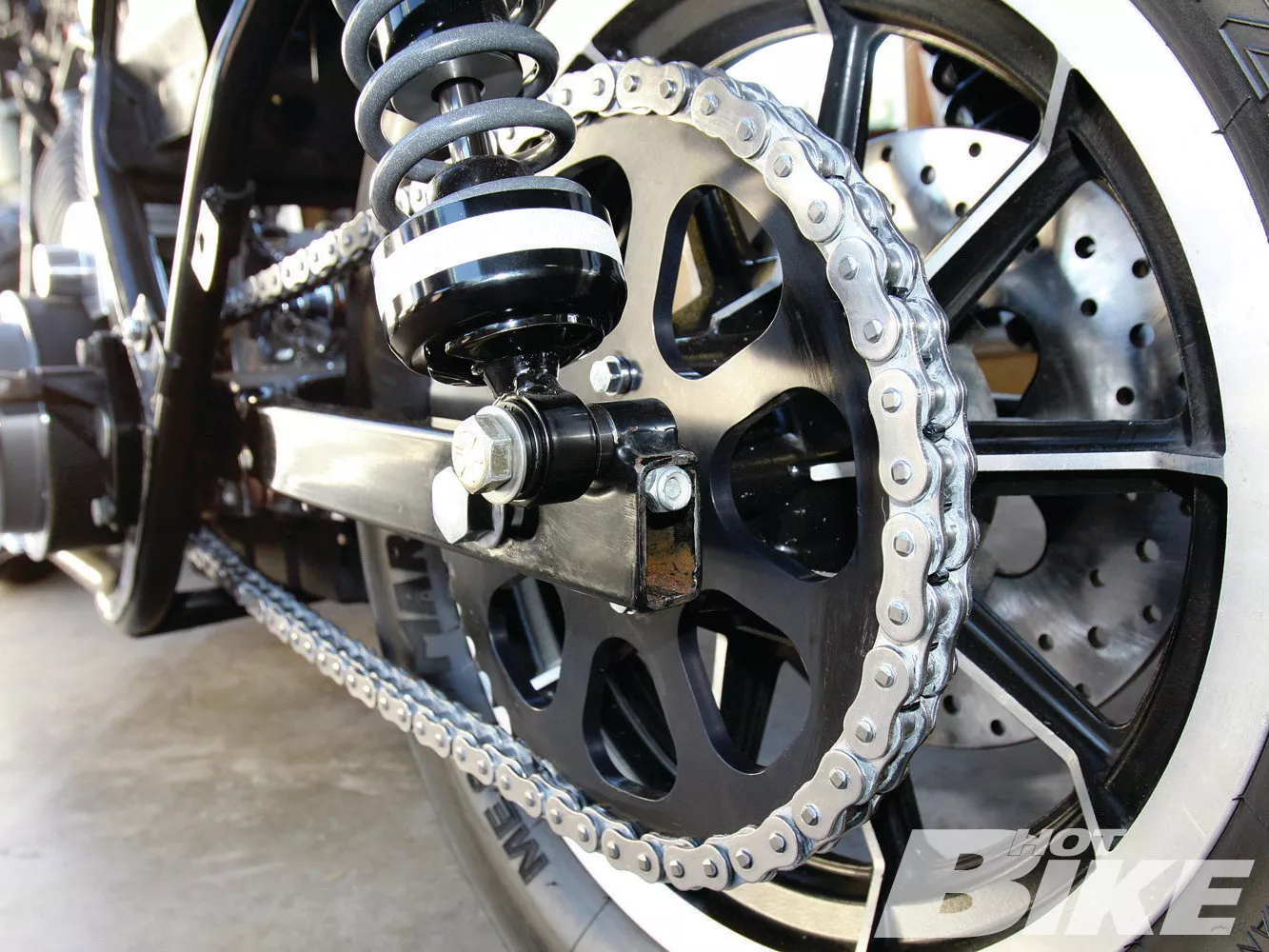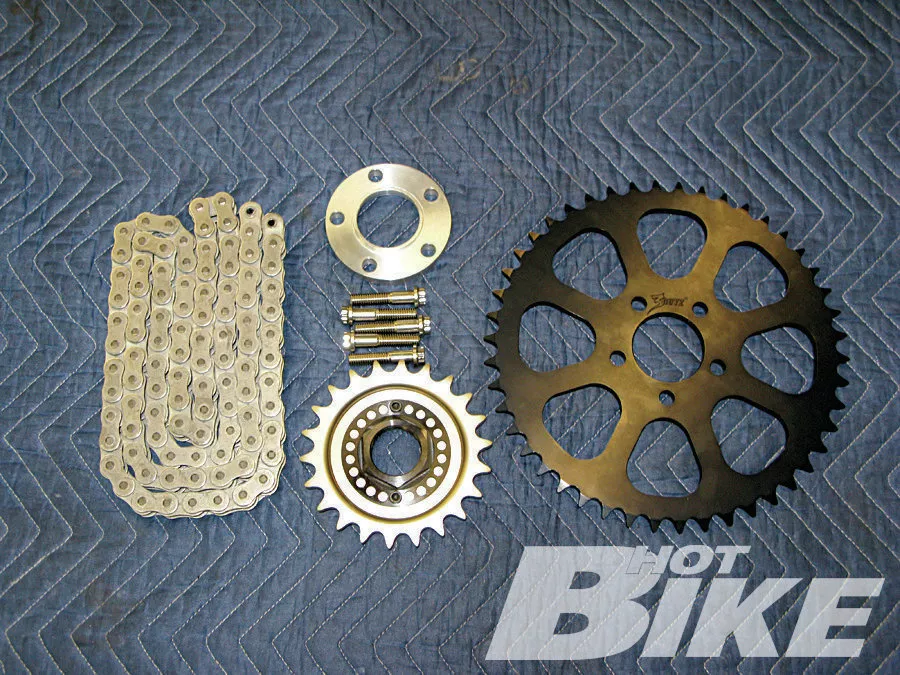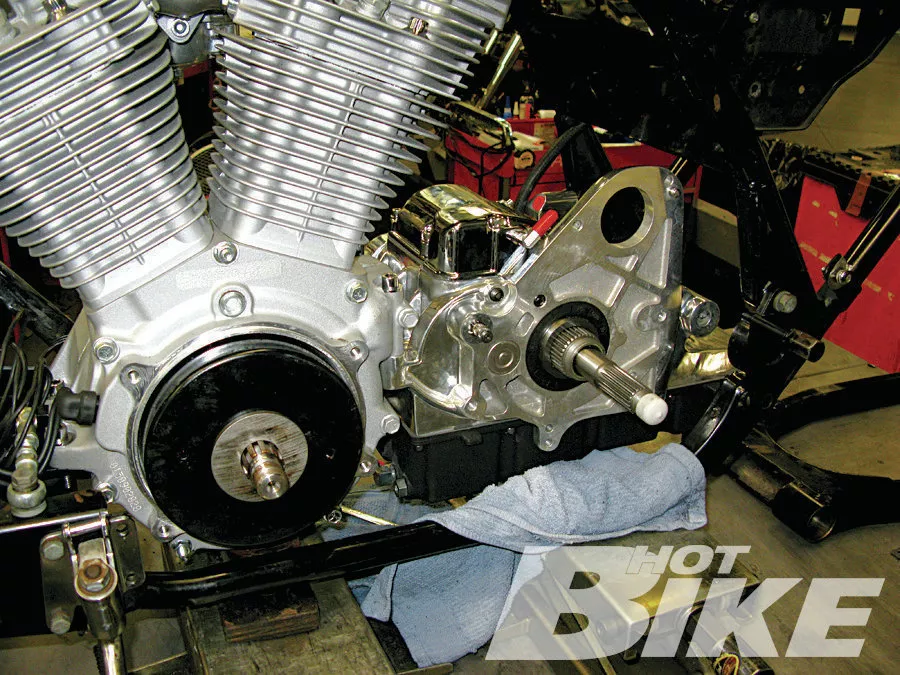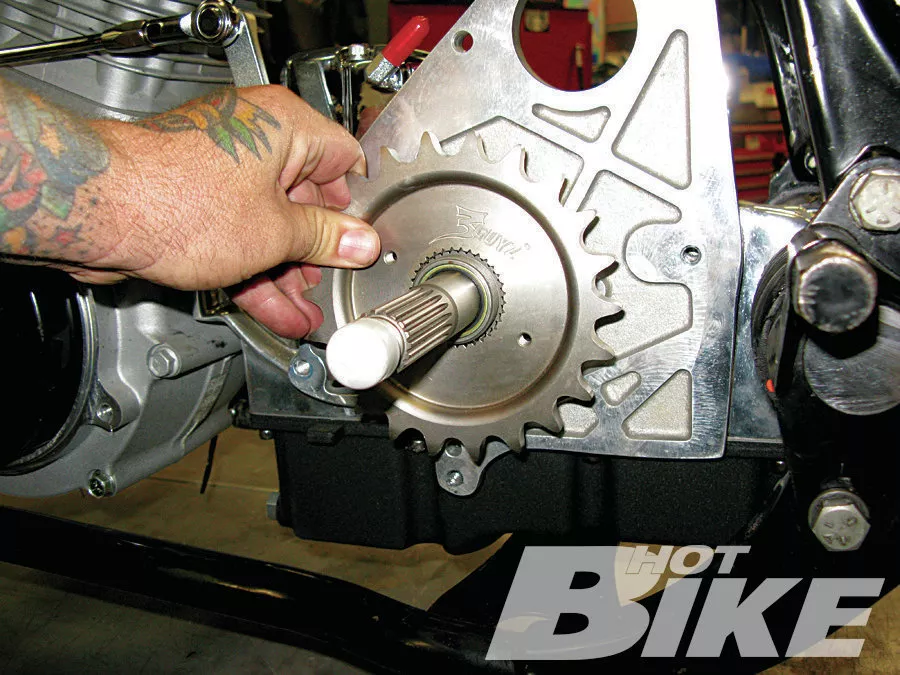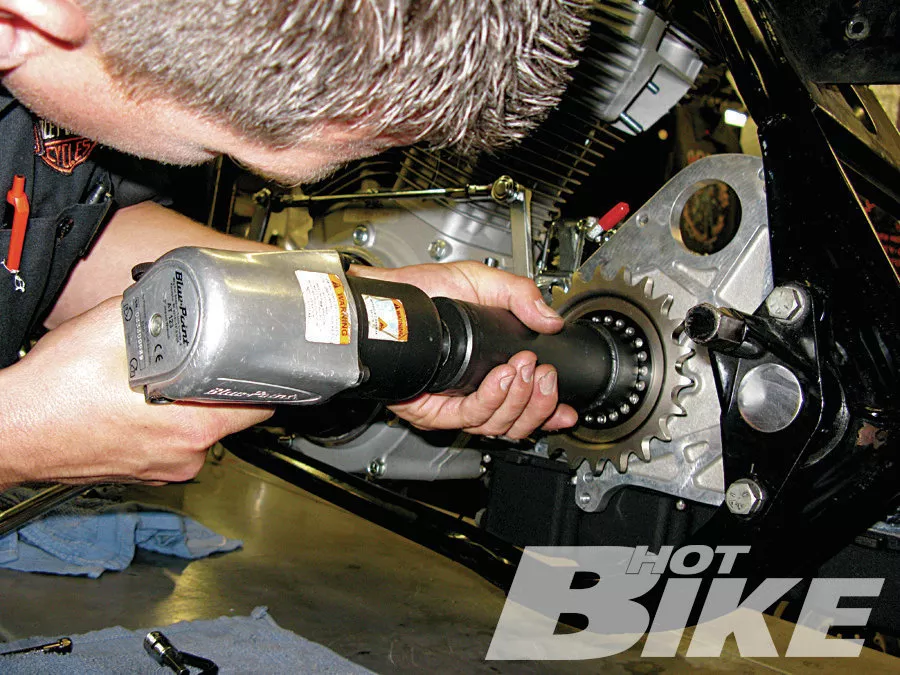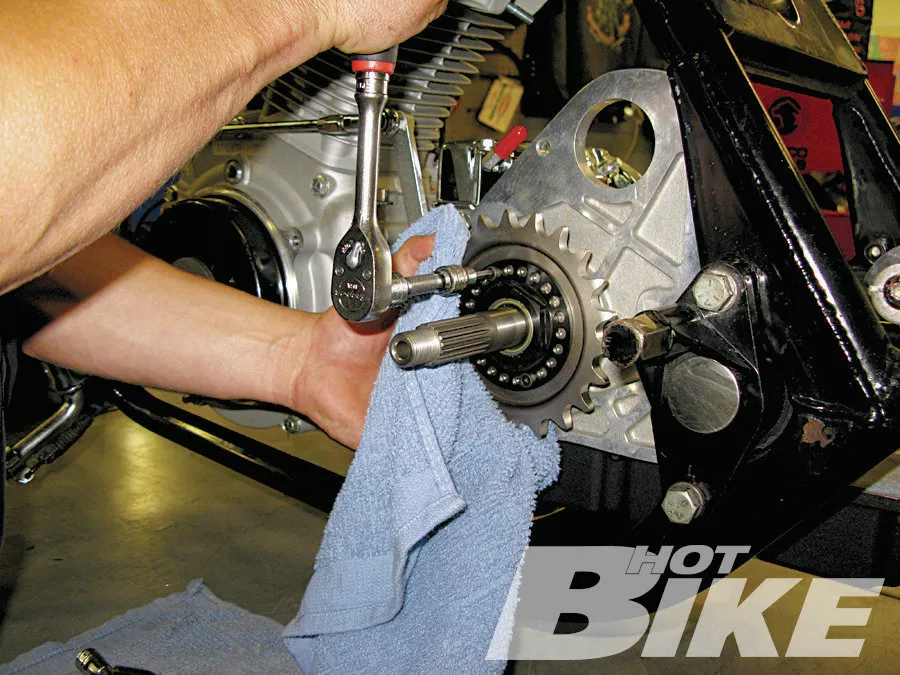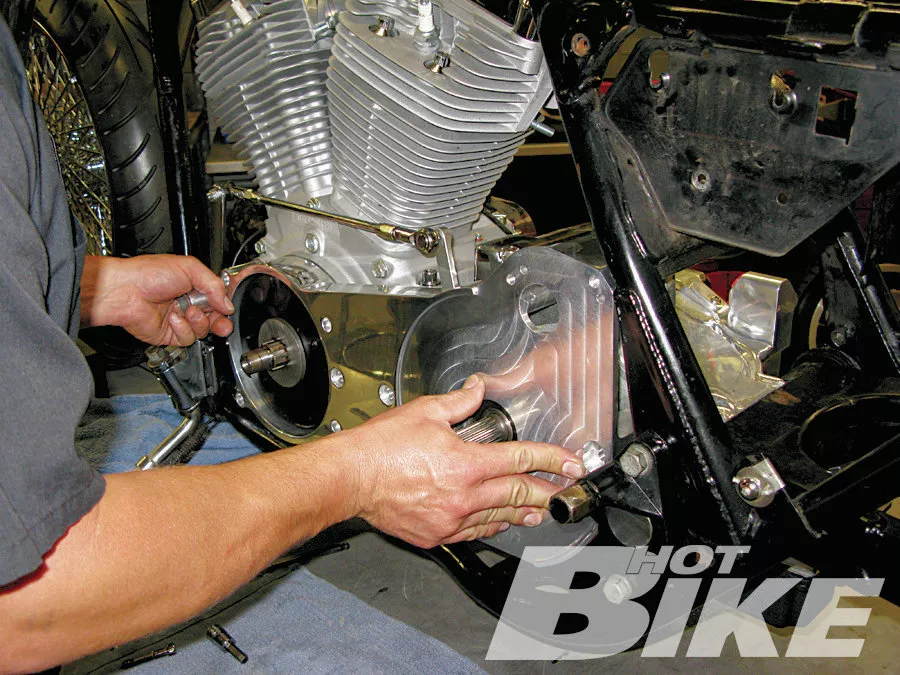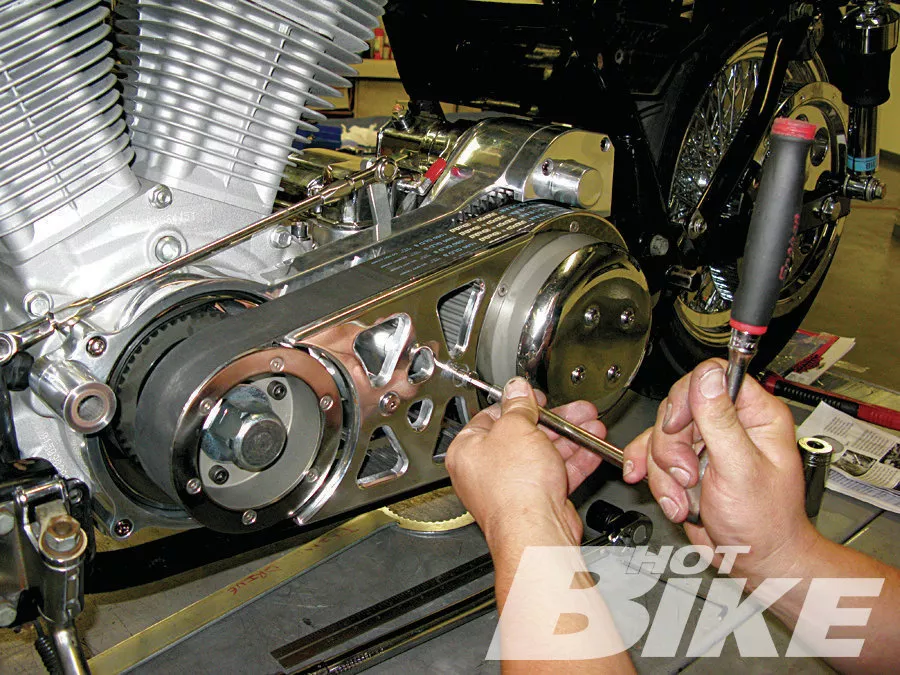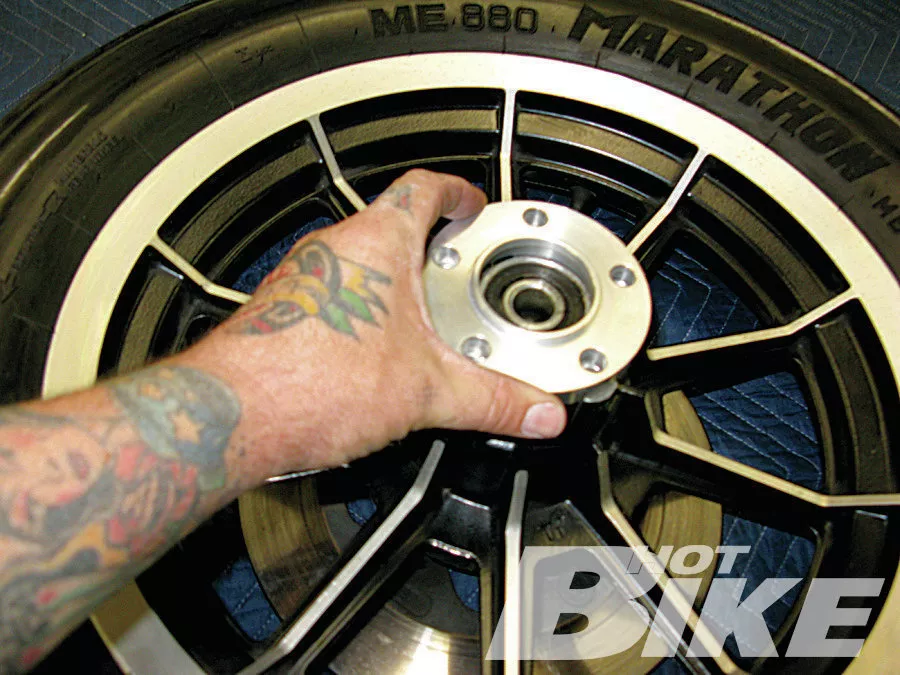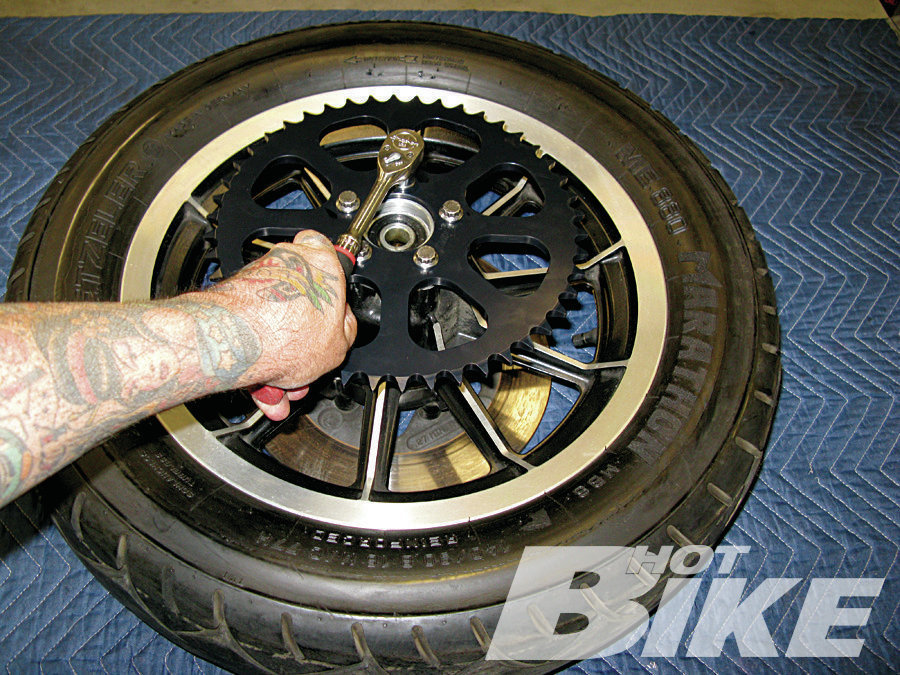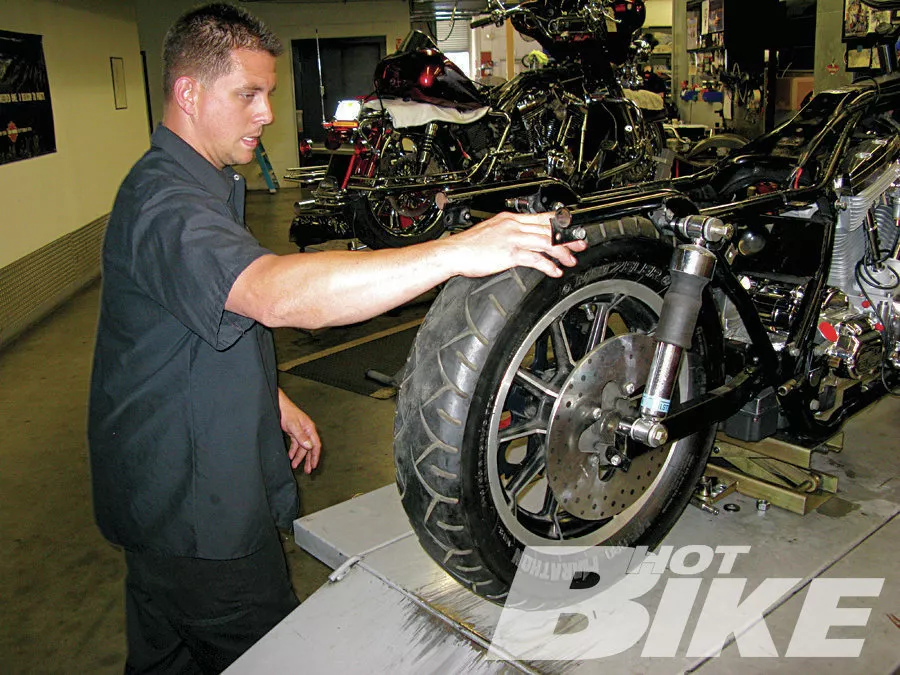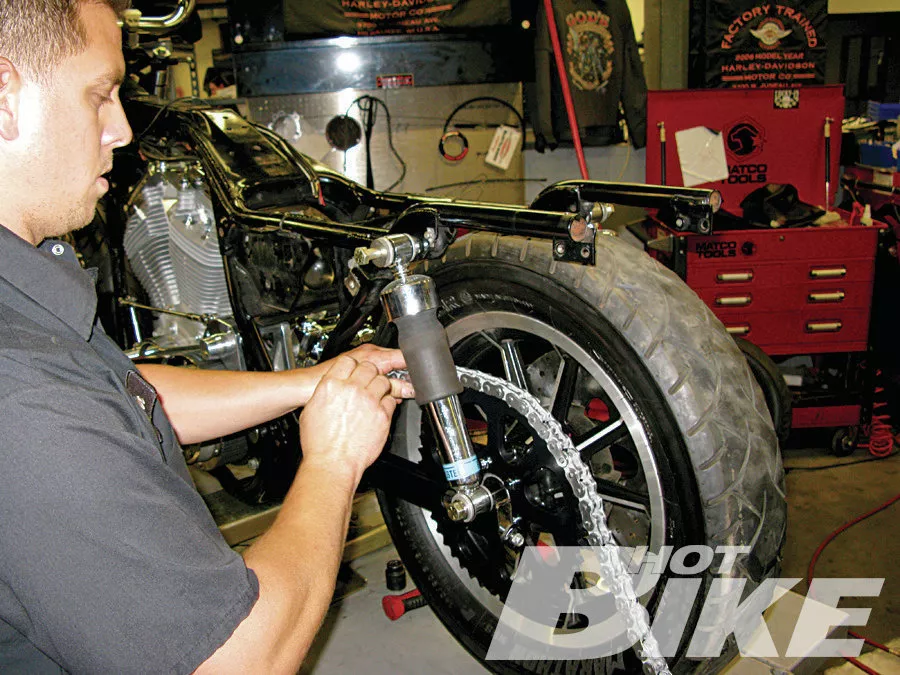 When we built up the motor on our '89 FLHS, we also added a six-speed tranny from Rivera Primo. As we were getting ready to bolt the 21-year-old belt and drive pulley back on the bike, it dawned on us that doing so probably wasn't a good idea. Instead of getting a replacement belt, we decided to give 3-Guyz a call. We ordered up one of its 630 chaindrive kits ($435) that comes with a machined steel transmission sprocket, a locking transmission nut, a billet aluminum rear sprocket, a rear sprocket spacer, an O-ring chain, and all necessary hardware.
Using a chain over a belt for a final drive has its pros and cons, but being able to fix a snapped chain while stuck on the side of the road instead of being stranded by a belt was the topper for us. And let's face it, chains just look cooler.
The off-the-shelf kit comes complete with everything needed to convert just about any belt-driven Harley-Davidson. If different offsets are needed for custom applications such as funky frames or a large rear tire, 3-Guyz will custom-make it for you.
While our bike was at Harley-Davidson of Anaheim-Fullerton getting the engine and trans installed, our dedicated technician, Kevin, also did the honors of installing this belt-to-chain kit for us. Here's how it went. HB
Source:
3-Guys
(503) 645-4898 | 3guyz.com
Harley-Davidson of Anaheim-Fullerton
(714) 871-6563 | harleyfullerton.com