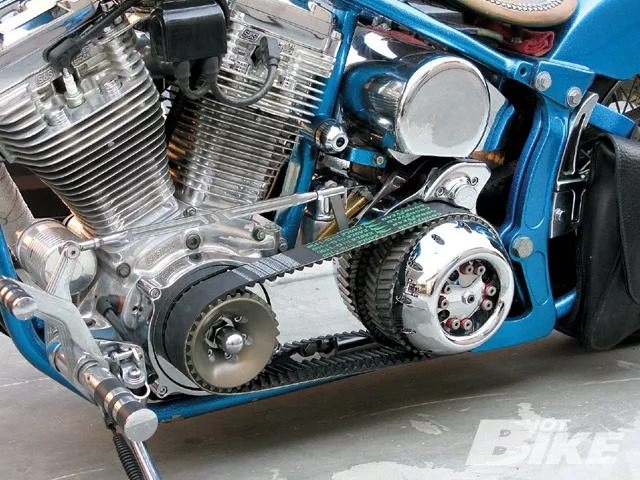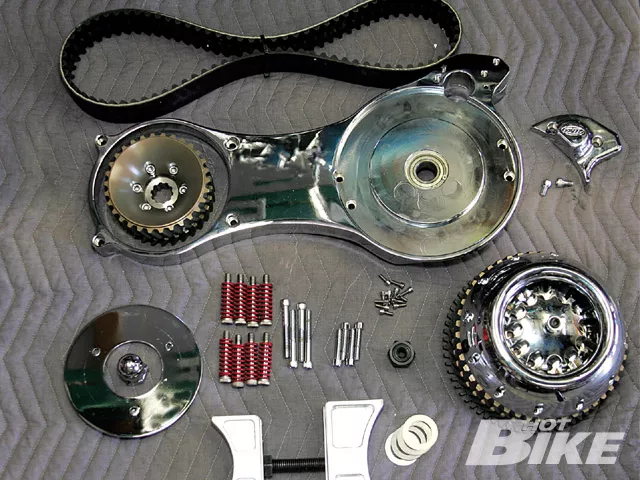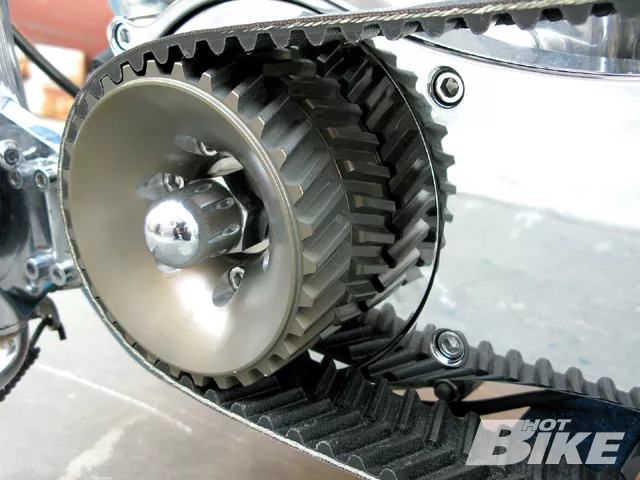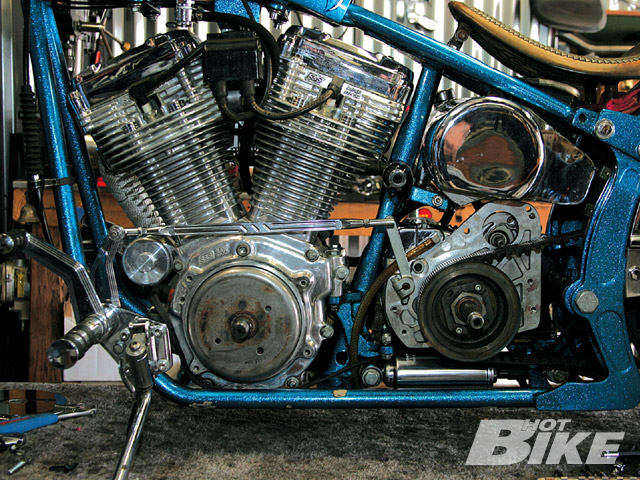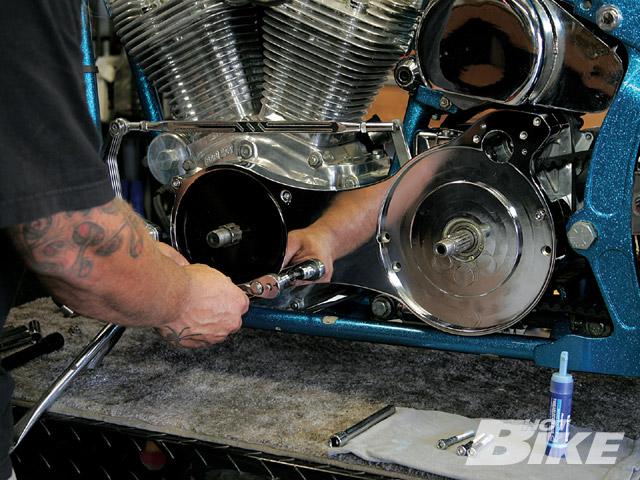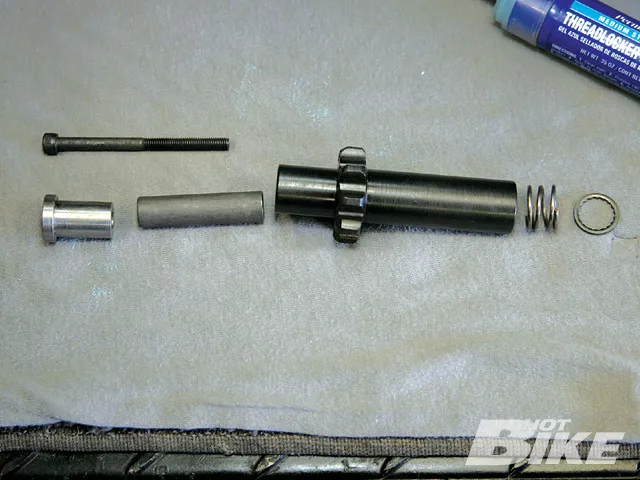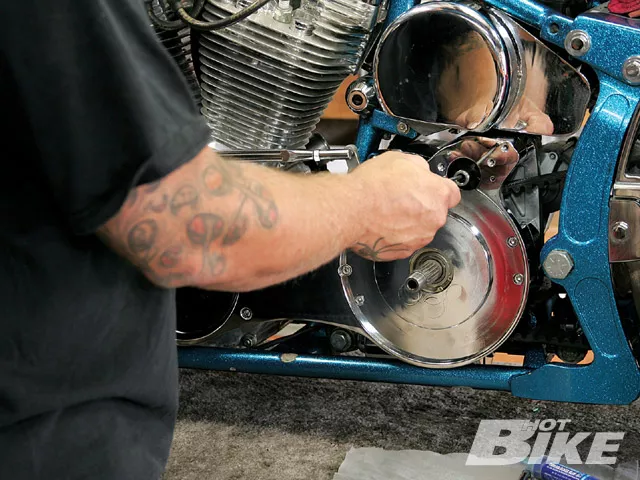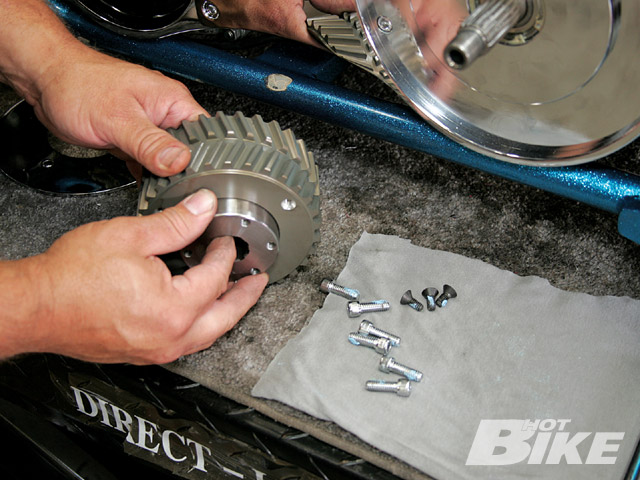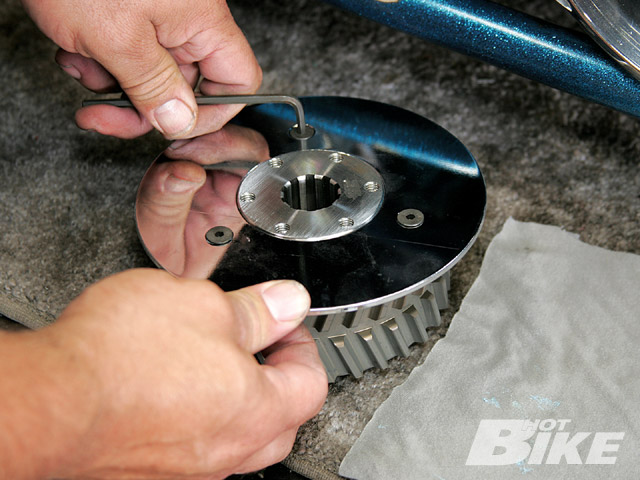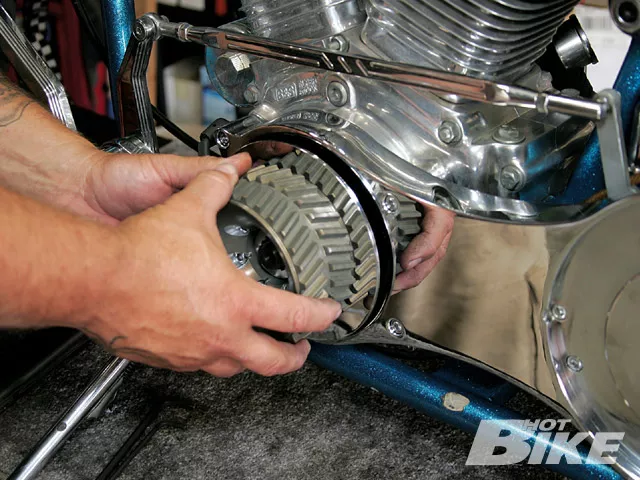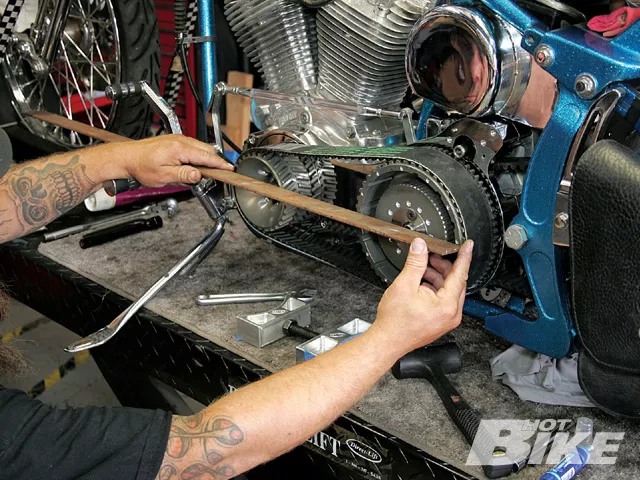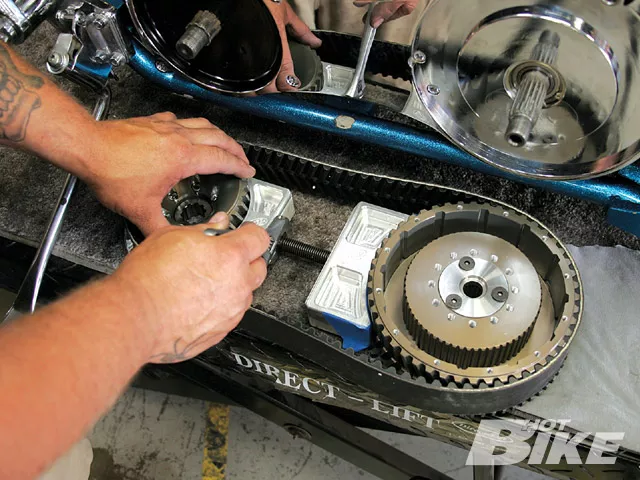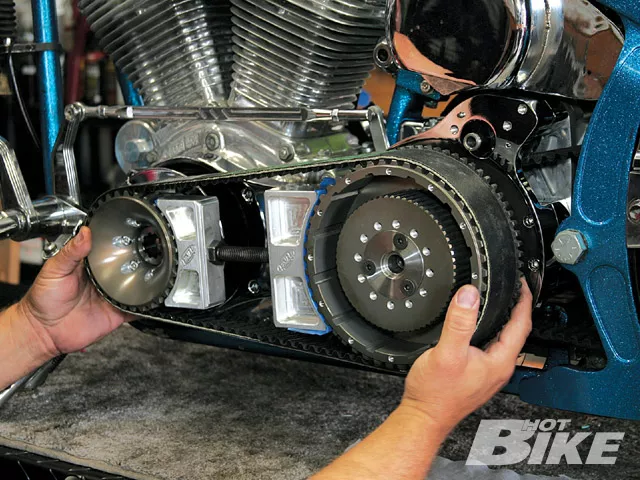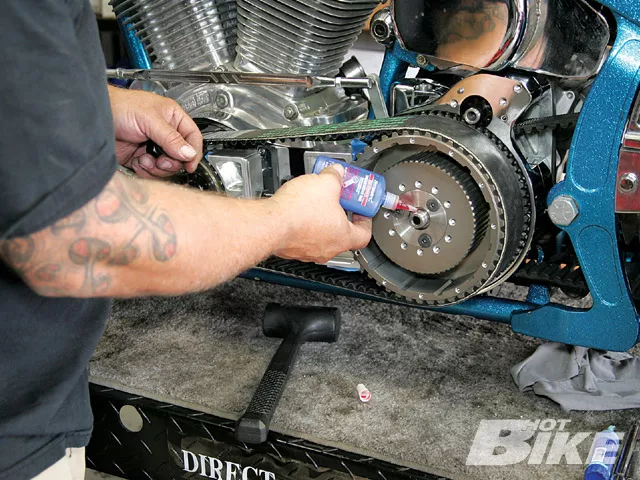 That is one sick looking beltdrive," was the first thing I said when I opened the box from Evil Engineering. Inside that big white box was a fully chromed HT 2-inch Bobber Style beltdrive.
What makes this setup so different is the Helical Offset Tooth (HOT) design. The HOT setup can handle more horsepower by design than the same size straight tooth while still offering a reduced beltdrive noise up to 30 percent and greatly reduce beltdrive associated vibration. Also, the HT Belt Drive has a substantially increased torque capacity over a standard straight tooth beltdrive because its continuous rolling engagement belt always has three teeth engaged. Standard beltdrives only have one single tooth engaged at a time. This feature eliminates slipping, stretch, and can handle the power of big inch motors. The clutch plates have friction material covering the full ring for more engaged surface area and better holding power.
Evil Engineering is based in St. John, Michigan, and all of the products are manufactured and assembled here in the USA. We wanted to see how this beltdrive looked and how easy it was to install on one of our bikes, a '98 custom Softail with the help of the Evil Engineering's, Spread-Her tool. This tool fits between the two pulleys along with the belt so that they can be installed as one piece. Unlike normal beltdrives, with the helical offset teeth of the HT Beltdrive the belt can't just be slid onto the pullys, therefore this tool is necessary.