As long as y'all keep building custom Harley-Davidsons, we'lll keep running 'em in Hot Bike and here on the website. Here are three more!
Here is my 2016 Sportster 48. It has a 1,250cc Hammer Performance big bore kit, 140 front tire with aftermarket fender, 200 rear tire with a modified rear stock fender, 4-gallon tank, mini apes, and Patriot exhaust. It dyno'd at 101 hp and 85 pound-feet of torque.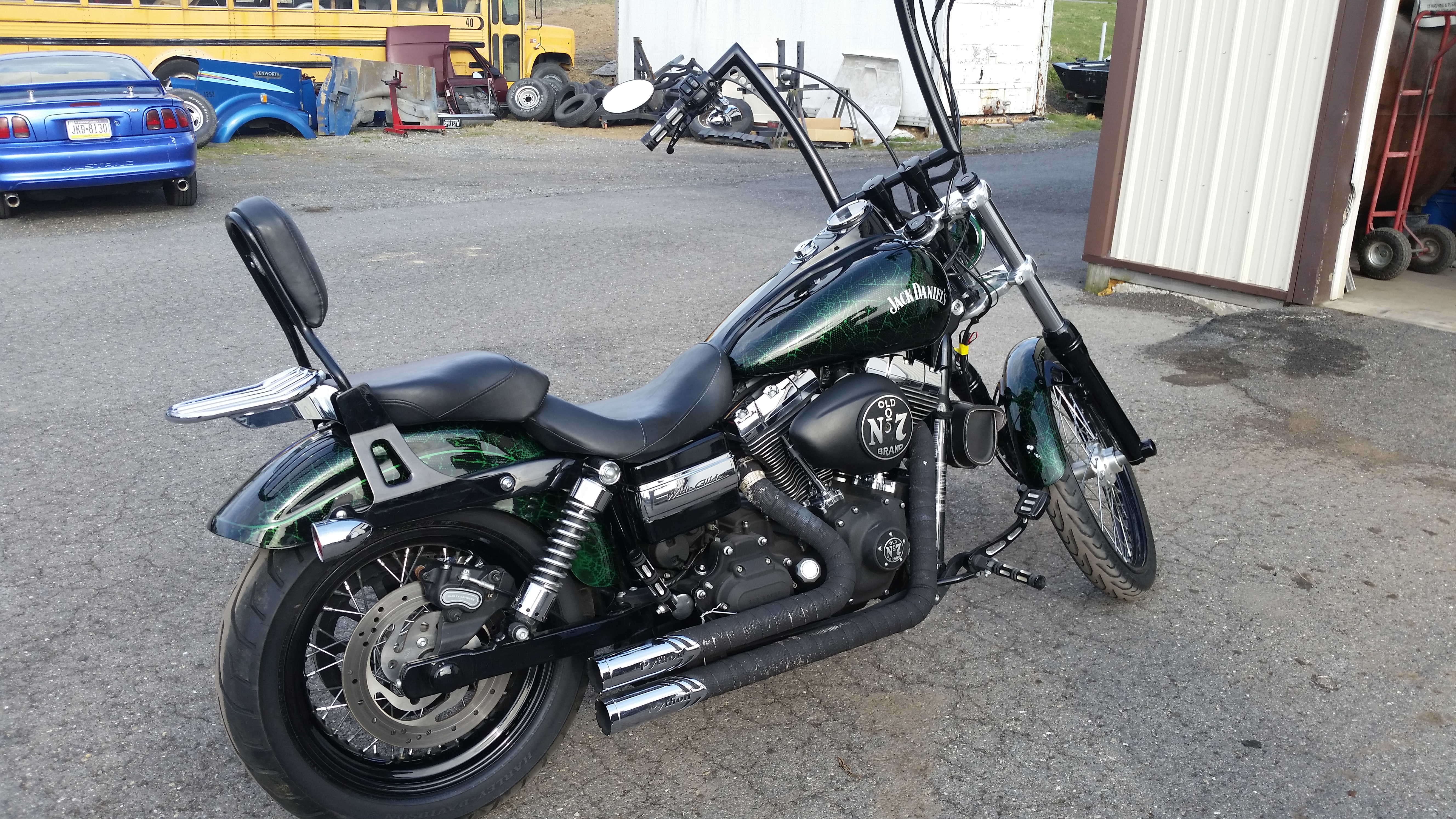 This is my friend's 2006 Dyna Wide Glide from Johnstown, Pennsylvania. He painted at my shop, Willie's Auto Body in Selinsgrove, Pennsylvania, with GM Poison Ivy green metallic then covered it with a spiderwebbed tablecloth and sprayed it black. I also added a little "jacked up" spider on the back of the front fender. Thanks for checking it out, and love the magazine!
I've got a story to share with you. I'm the same guy riding the same 1956 Panhead for 40 years! Every picture tells a story, so here are just a few over the years. Most of the rides you show are flawless. My Pan may have dents and scratches, but she gets ridden! It's supposed to be this way, right? Do your readers a favor and swing a real ride! Panheads rule!