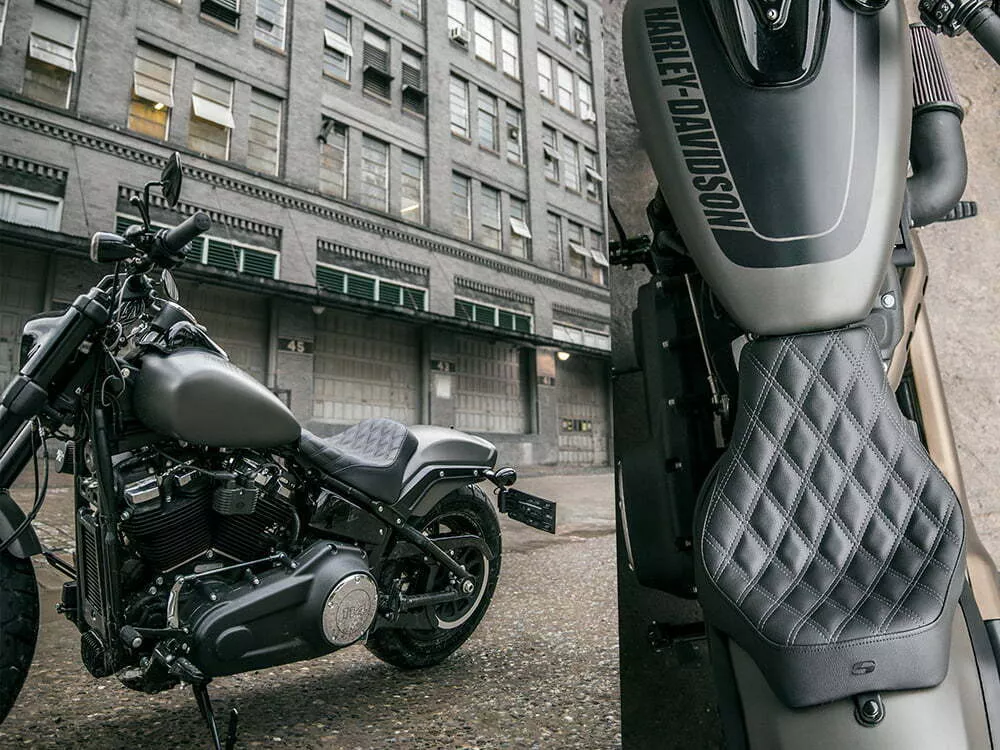 From old-school-inspired leather swingarm bags to envelope-pushing accessories designed to look like nothing else on the road, there's something here for every taste. With so many manufacturers looking to put their own spin on these revolutionary new American motorcycles, it really is a buyer's market, so look for more collections of new 2018 H-D Softail products to come.
This bag is constructed of heavyweight leather, and features a pouch-style flap that's secured with two quick-connect clips hidden behind traditional straps and buckles.
The bag's sleek styling blends right into your bike's natural curves and adds a touch of old-school styling into the mix. H-D's swingarm bag secures to the left side of your '00-and-later Softail models (except Softail Classic and Softail Deluxe) with easy-to-install adjustable straps.
These bits will likely appeal to riders currently on the road as well as the new generation of aspiring riders.
Rizoma's new collection includes handgrips, mirrors, and indicator lights, as well as an "Outside" license plate support kit (seen here) with various plate sizes to choose from. The key to standing apart from the crowd will always be in the details, and the details seen on Rizoma's 2018 Softail accessories deliver in a major way.
This seat not only features a plush place to park yourself when on your bike, but its sharp styling will add a touch of badass class to your new motorcycle. The Renegade is available in either black or brown covers to better blend in with your Fat Bob's styling.
The plug-and-play system will quickly convert rear (turn only) turn signals to Run/Brake/Turn, and is designed to work with either incandescent bulbs or LEDs.
The built-in program mode allows for the running-light intensity of the turn signals to be adjusted to match the running-light intensity of the center taillight. Ten user-selectable flash/strobe patterns are also a possibility. The sealed, weathertight case comes with a five-year warranty.
One piece from the collection is the LED-equipped Willie G Skull Fuel Gauge, which offers the infamous raised skull design and the surrounding Harley-Davidson Motorcycle script. The LED readout keeps track of fuel levels—all six lights illuminate when the tank is full, and go out one by one as fuel is consumed. The LED bulbs automatically adjust brightness for easy visibility during the day or night, without being overly distracting during low-light hours.