Although the Buell motorcycles we knew of old are out of production, they're neither gone nor forgotten. They also make a peppy platform for a custom scoot. Folks looking to create bikes on the cheap have used them in all kinds of styles, from long choppers to motard machines. More than a few of 'em have found their way into Hot Bike and this list is a good snapshot of the Buell-as-Custom. If you want to see the whole feature on one of these motorcycles, click on the caption and let your computer do its thing.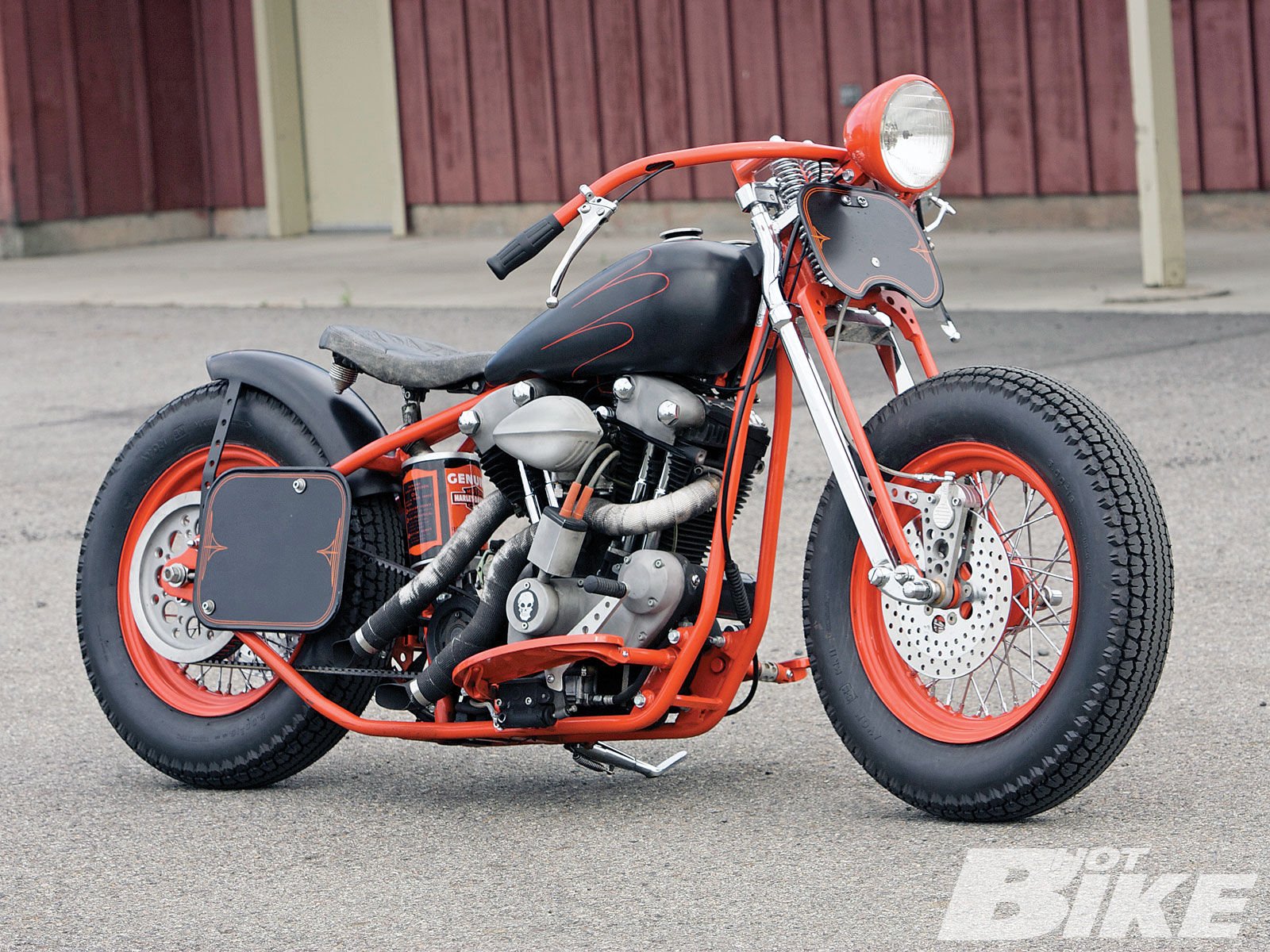 Before motorcycle racing was a big-money enterprise, the riders of the early part of the last century did it for fun, the camaraderie of the other racers, and the thrill of competition. Some achieved a degree of notoriety, while others died penniless and broken, but they all traveled from place to place, earning their pay from track to track, wandering to wherever the purse money would buy them their next meal. So it's fitting that a bike meant to emulate the glorious racers of the post WWII-era has lead a similar existence.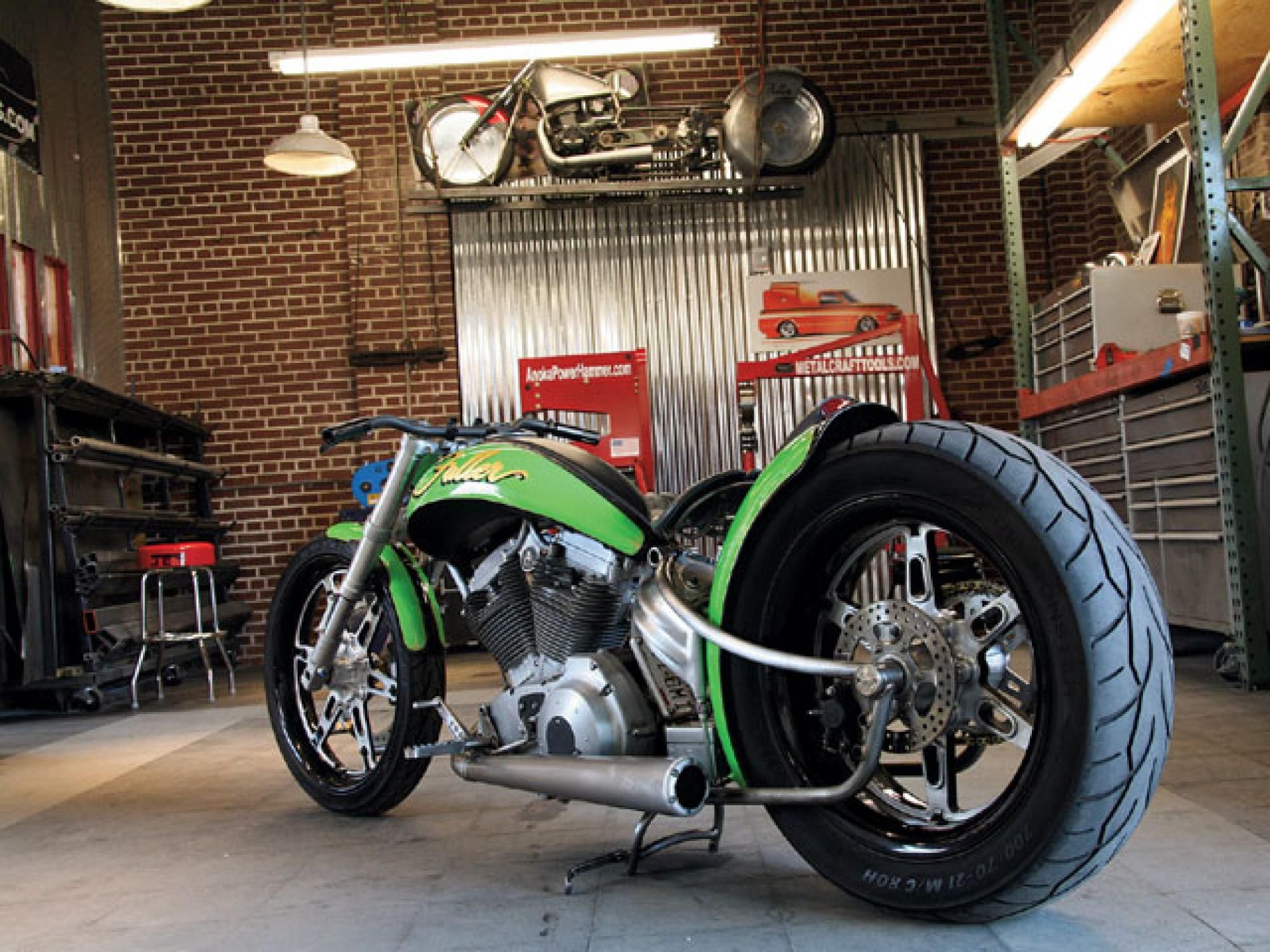 Jack Criswel likes to make his parts in-house to keep costs reasonable and his personal bike, Fueller, is no exception: "It has really cool parts right from the factory! Engine, trans, starter, battery, primary, rotors, calipers, rear master cylinder, triple tree, forks, headlight, and tailight were all taken from the original Buell and made to fit our needs."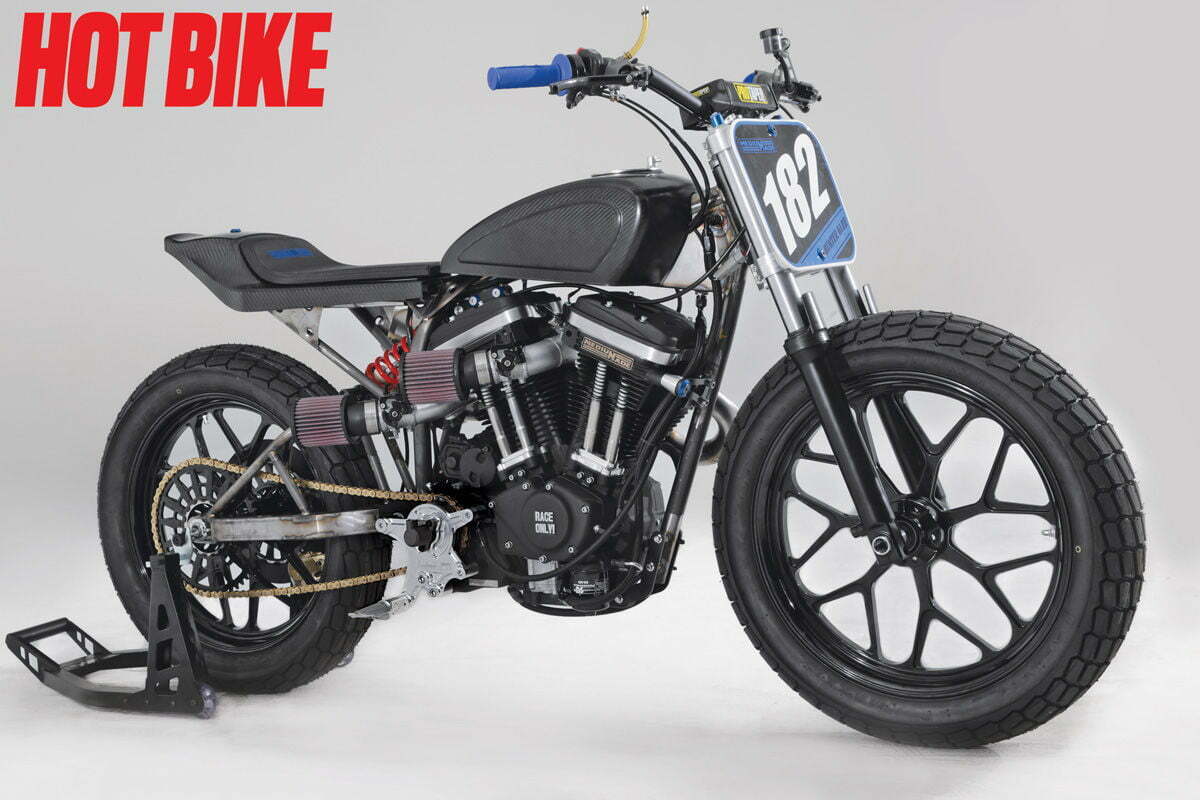 The concept behind this bike is very simple: a flat-track racebike that could compete at the highest level of competition. All racebikes are show bikes, but show bikes are rarely racebikes.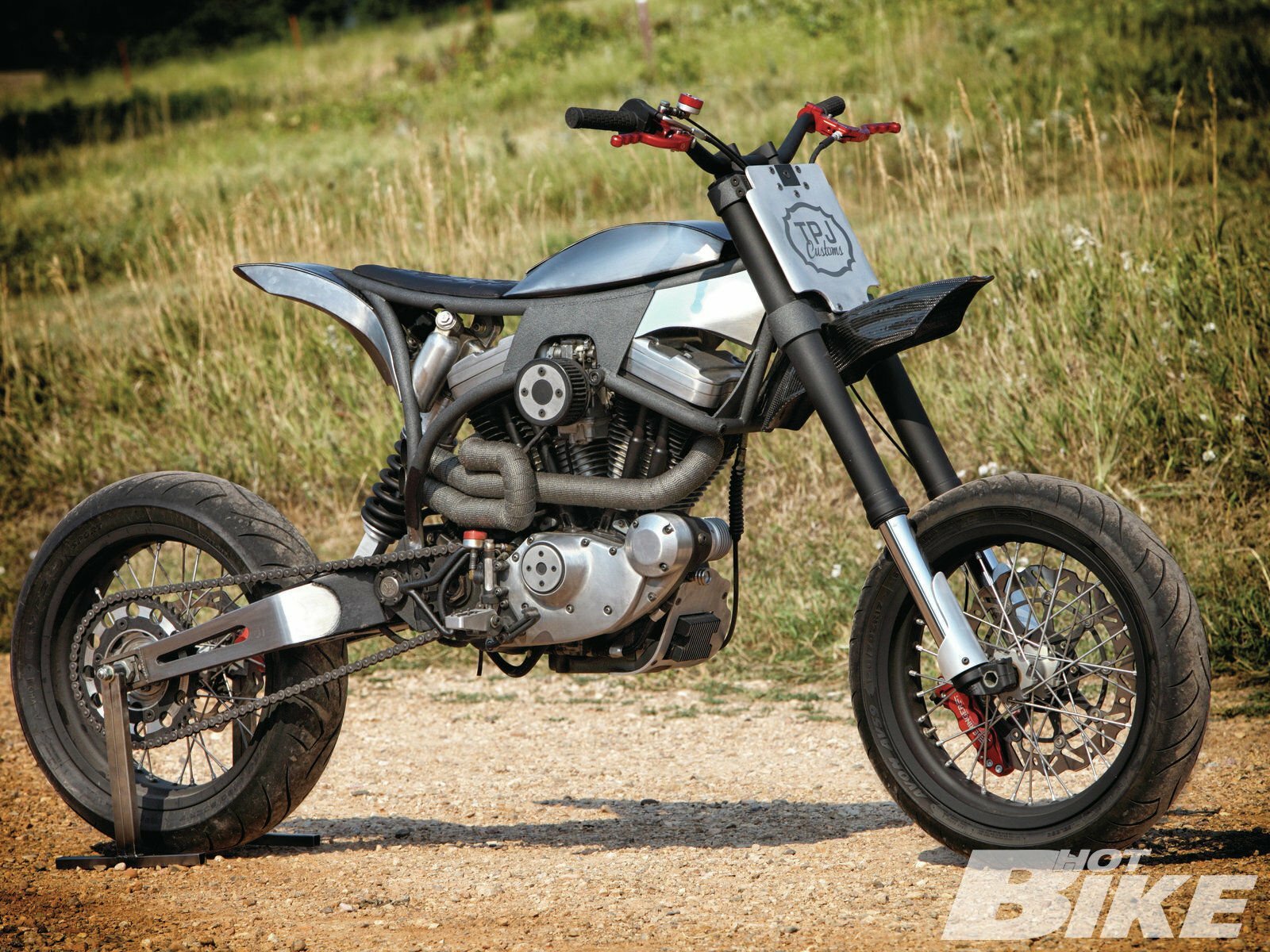 Super Moto is a combination of motorcycle disciplines that combines the most difficult parts of flat track, motocross, and road racing. These specially designed machines are expected to jump like a dirt bike, corner like a sportbike, and slide like a flat tracker all in one machine! That's asking a lot and making one of these bikes usually starts with something that has at least one of the three already handled.
Pro shops are plenty motivated to do great work as it is, but there's always a little extra incentive when you create a chopper for a US Army sniper. There is something about giving back to someone who has devoted his life to serving our country. And, there's the motivation of never, ever wanting to piss off someone who can turn a watermelon into a pink mist from more than a mile away…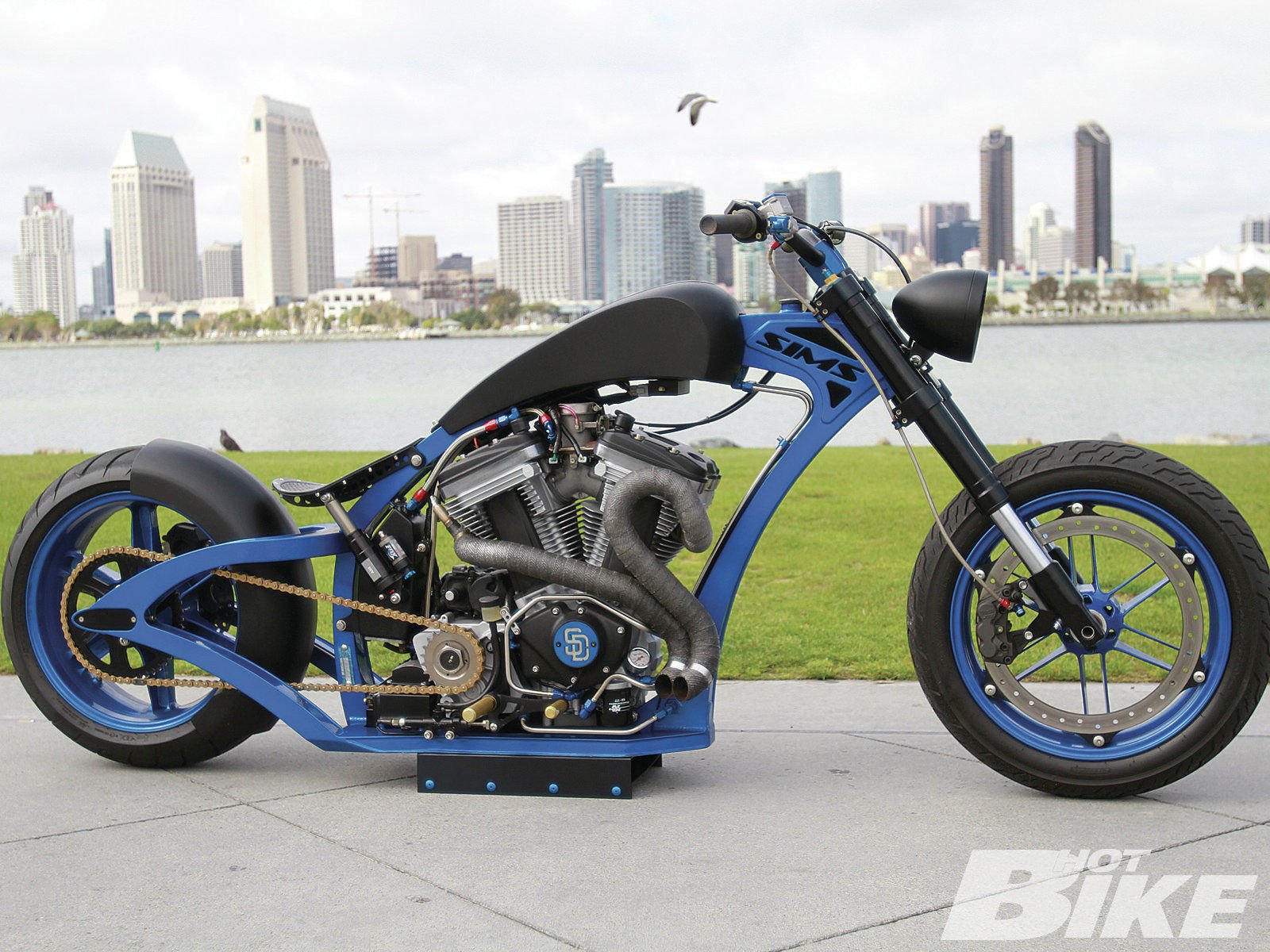 Brian Sims of San Diego wanted to build a custom motorcycle unlike any other out there. Sure, you've heard that cliché before, but because not many people start with a Buell engine platform that would eventually end up in a custom rigid one-off frame, Brian is close to accomplishing that very feat.
Want to see some moving pictures? Check out our videos of bikes, models, and Tales from the Dyno.