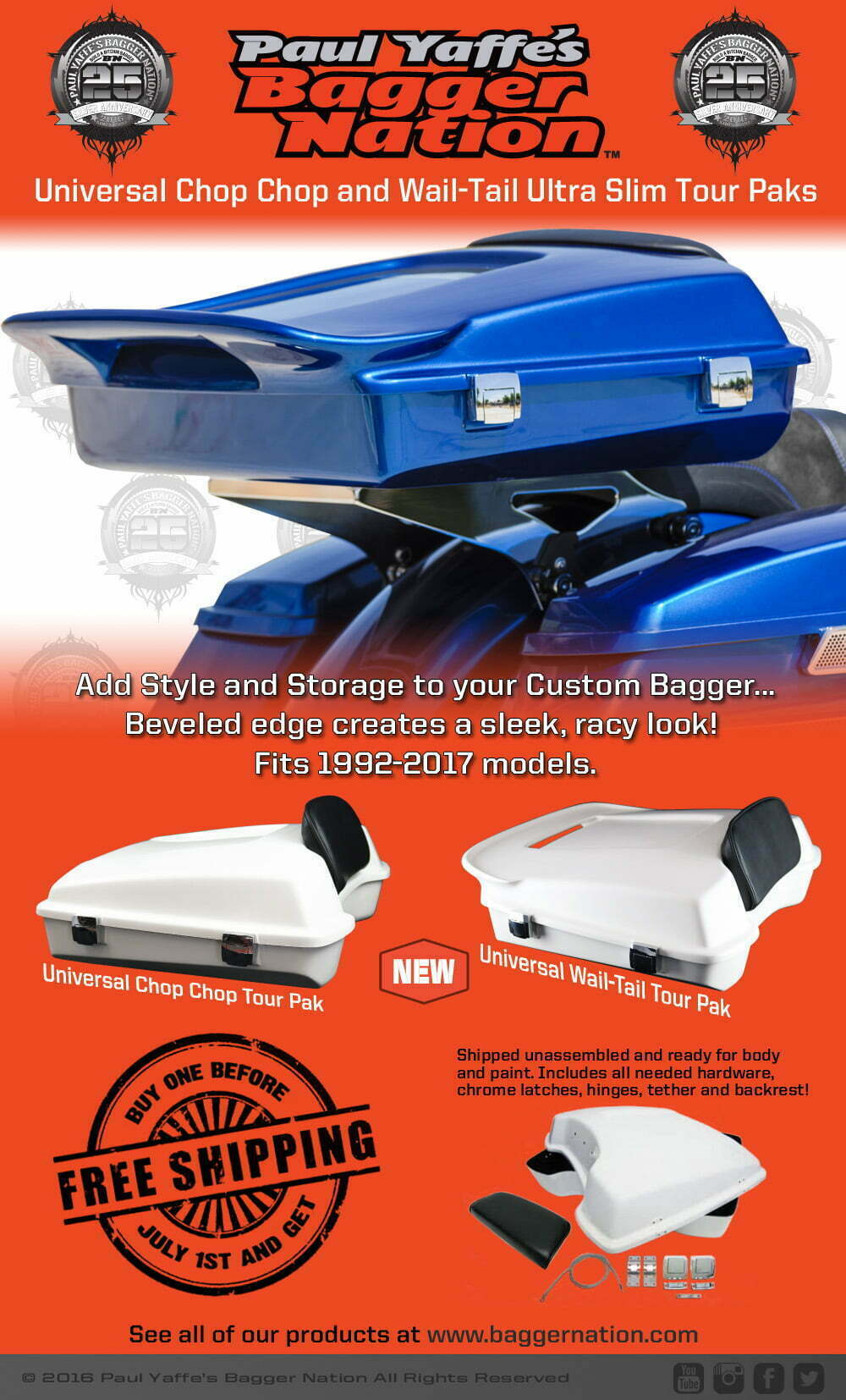 We've taken our popular Chop Chop Tour Paks and made them even better! The completely redesigned product now fits ALL touring models through 2017. The added beveled sides create a dramatic racy profile from front to rear and provide needed saddlebag lid clearance for the new Rushmore saddlebag lid design.
You also now have two tour pack lid designs to choose from, our classic lid or our NEW Wail Tail Lid! Paul had created the Wail Tail on a bike he built a few years ago and our customers have been asking for it ever since! Well, that time has arrived and the all-new Wail Tail Tour Pak is available for your Bagger! The look of this totally unique winged pack is nothing short of sexy and it looks like it's doing 100 mph sitting still!
Backrest, Hardware and Tether included (assembly service available). Call (602) 840-4205 or order online here.