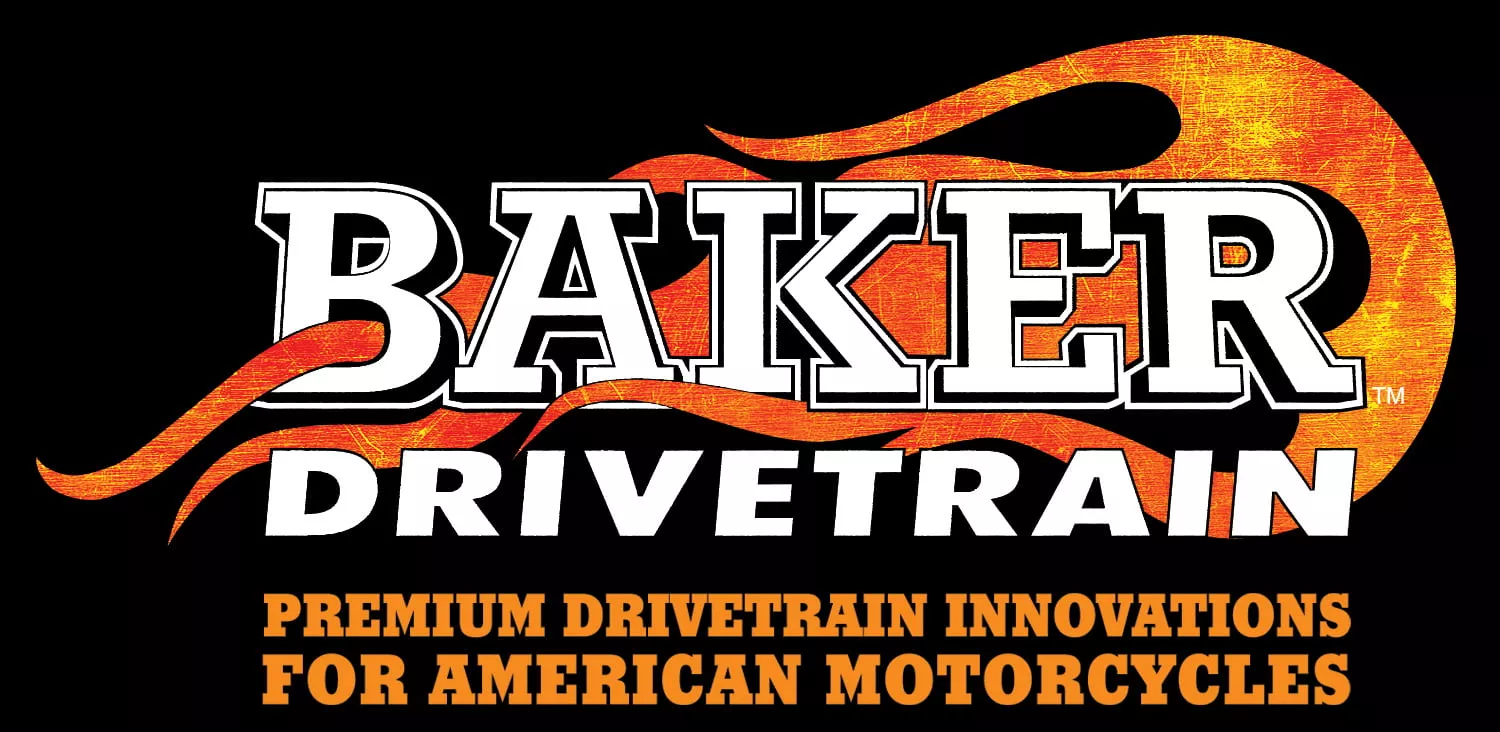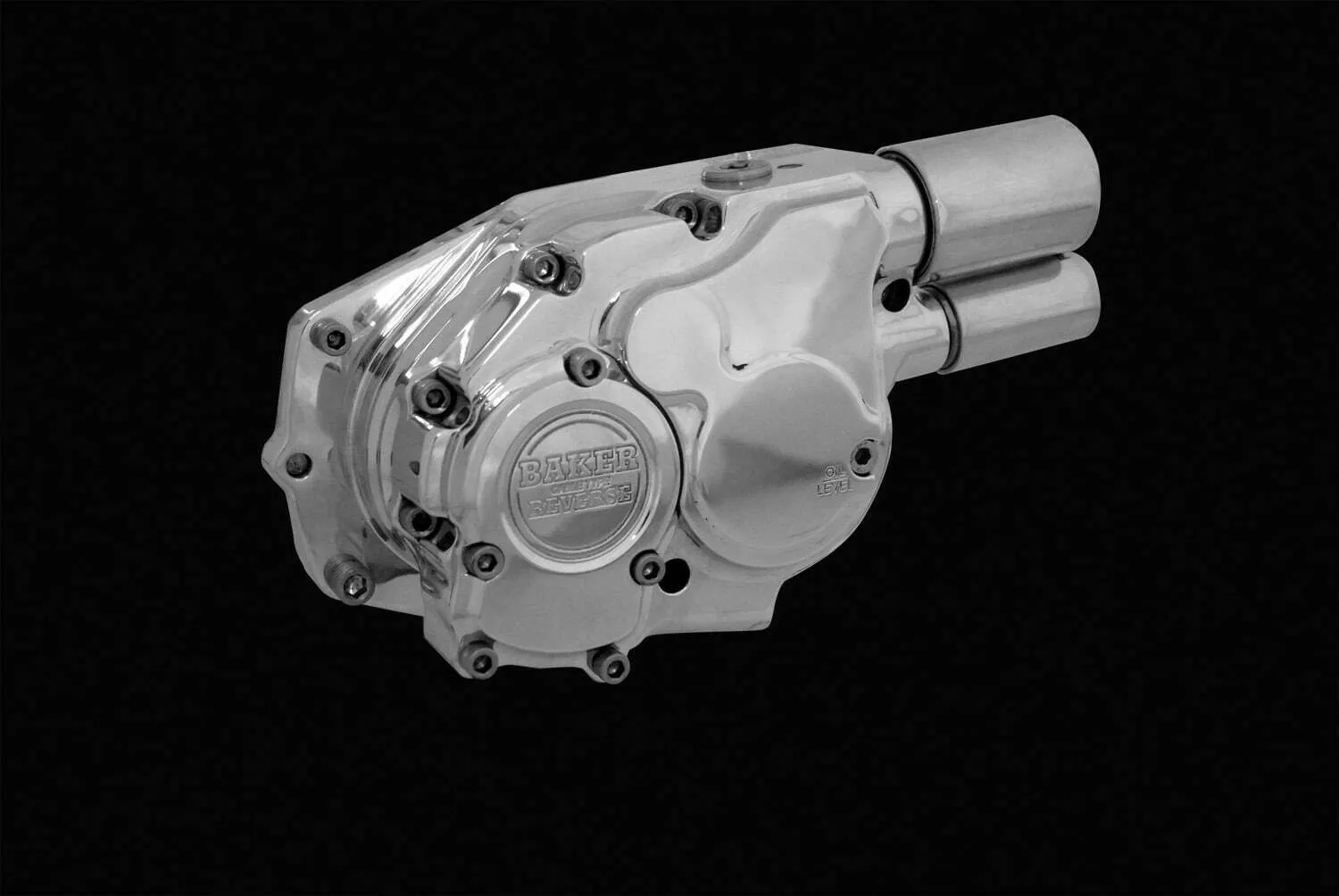 There's nothing more embarrassing than running into a situation on your bike where you are struggling to back it up and the next thing you know several people come "running to your rescue," this is especially common with the heavy touring bikes or a bike loaded up with a week or two worth of gear. A few years ago Baker Drivetrain came out with a reverse setup for 6-speeds, the F6R—Factory 6 Reverse.
Well, to help out all those guys and girls who have bikes with Factory five-speeds or Baker's DD6 on their bikes, Baker has come out with the F5R—Factory 5-speed Reverse system.
Here's the specs from Baker
APPLICATIONS/ FITMENT:
1990-2006 Softail™, FLT™, FLH™, Dyna™, FXR™ Models (except 2006 Dyna™)
Clears Most Exhaust Systems With No Modifications (Some bearing door mounted exhaust tube brackets may need to be
'clearanced' for the side cover)
Will not work with traditional style 2-into-1 exhaust due to the solenoids.
OPTIONS/ CONFIGURATIONS:
Available As A Builder's Kit or Complete Transmission
Show polished Bearing Door & Side Cover Standard
Chrome Or Wrinkle Black Available As A Special Order
Handle Bar Mount Switch Housings Available For Non-Factory Fairing Motorcycles
Hydraulic Clutch Compatible Side Cover Available As A Special Order
BAKER +1 Oil Pan Upgrade Option , FLH™& FLT™ Models (Except 2009 Touring Models)
BAKER High Torque Inner Primary Bearing Kit Upgrade Option
PRODUCT FEATURES:
5.09:1 Ratio Reverse Gear In The DD6-RV Gearset, Which Is 36% Shorter than 1st gear (1st gear is 3.24:1)
5.69:1 Ratio Reverse Gear In The F5R Gearset, Which Is 43% Shorter than 1st gear (1st gear is 3.21:1)
Will retrofit with BAKER DD6, BAKER DD5 or Stock H-D® 5 Speed Transmissions.
Reverse Gears and Dogs made of 8620 gear steel, fully case hardened to HRC58-62
Reverse Selection Controlled By Aircraft Grade Shifting Solenoid & Bell Crank Assembly. Electronic Reverse Safety Lock Out
Solenoid Must Be First Energized With The Provided Handlebar Or Inner Fairing Mounted Momentary Toggle Switch With
Redundant Cover. No 'Accidentally' Shifting Into Reverse.
True 'Plug & Play' Wiring Harness, No Cutting Factory Wiring Harness Or Soldering Needed. No Using The Starter Motor For
Reverse Maneuvers Either.
No Case modifications required for Reverse Gearset Installation.