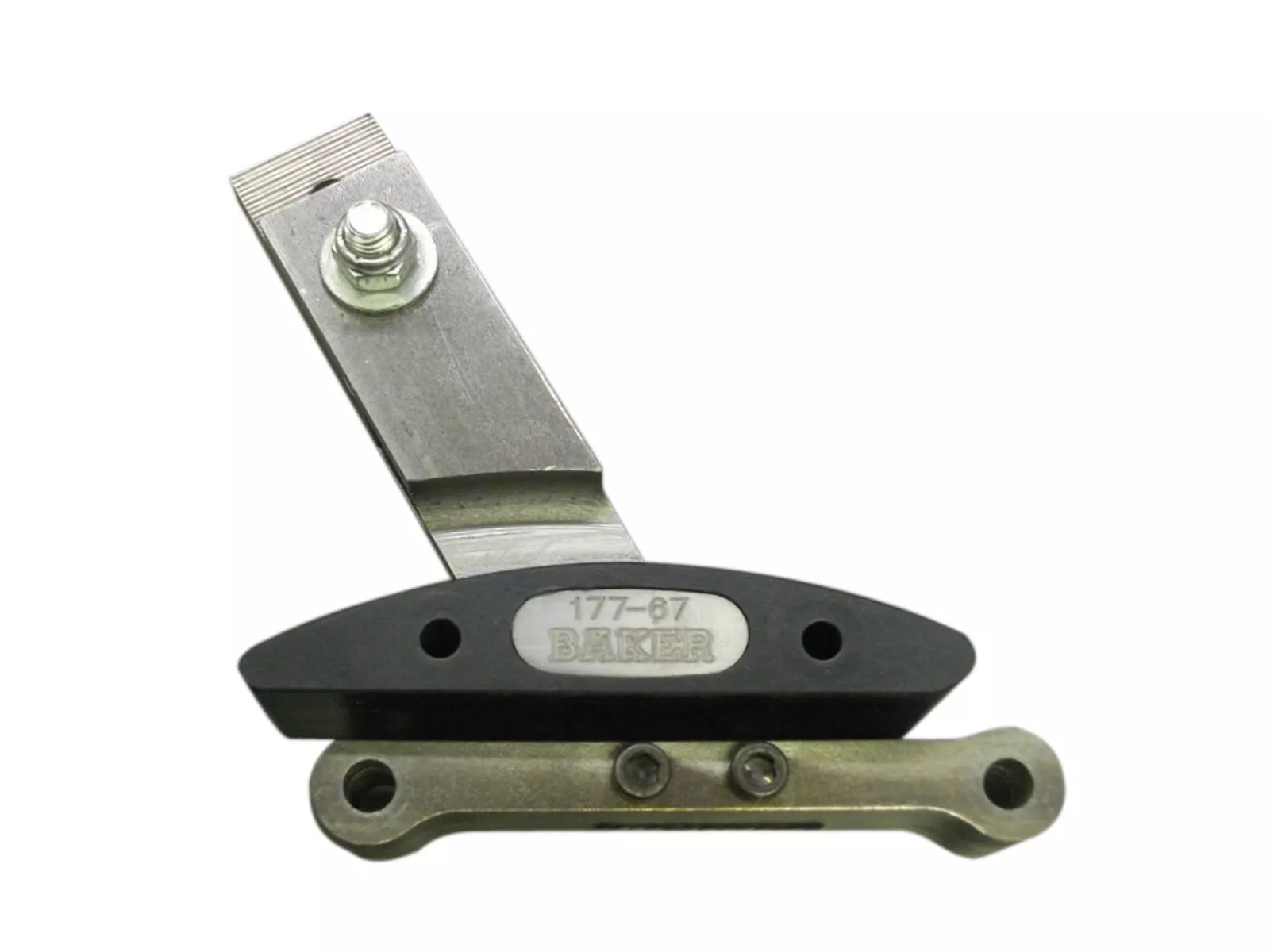 The new bikes rolling out of the Factory have a lot going for them… nearly maintenance-free in many ways… but the one thing we've heard loud and clear from the guys on the street is a massive complaint about the automatic chain tensioners.
The Attitude Chain Adjuster solves the issues associated with the stock auto tensioner. The concern most have with the stock adjuster is its ability to over-tighten the chain. How can that happen? Well, the first moment the chain has enough slack to it to ratchet the shoe up another notch, and thus tightening the chain, it will. One notch tighter might not be an issue, but you don't have any control of when this mechanism stops tightening the chain. The end result in many cases is the primary chain is so tight that it will start wearing out left side motor case bearings, inner primary bearings, clutch hub bearings and transmission output gear bearings. This can be a very costly and troublesome issue if you encounter it.
Our manual chain tensioner allows you to adjust the chain to the proper 5/8-7/8″ (cold) freeplay, and never have to worry about the chain getting too tight. The 28% finer teeth spacing, as compared to the 2001-06 'L-Bracket' style, allows more accurate adjustments. We offer this chain adjuster for fitment with stock outer primary covers, as well as a package deal with the new BAKER Bully Primary Cover.
The Attitude Chain Adjuster Features:
All parts machined from 6061-T6 billet
Chain shoe machined from Nylon 66
Adjuster bracket, dog bone and back support plate machined from 1045 billet
28% finer teeth spacing (compared to 2001-06 chain adjusters) for more accurate adjustments
Chain adjustment method same as 2001-06 style stock 'L'Bracket' adjusters.
Fits 2006-Later Dyna Models
Fits 2007-Later Softail/ Touring Models
For more information and ordering – check out www.bakerdrivetrain.com or call 1-877-640-2004