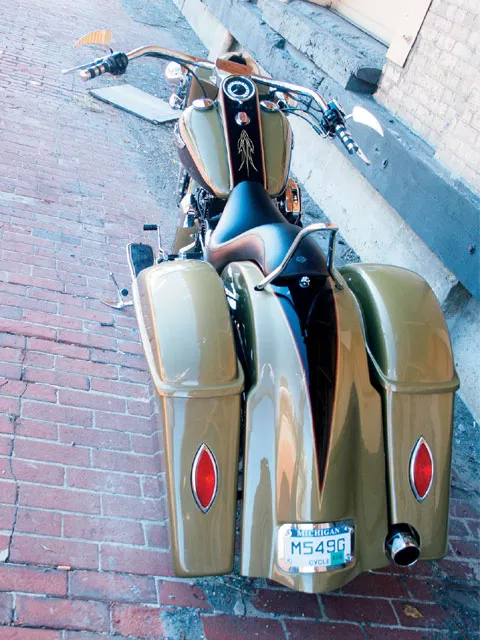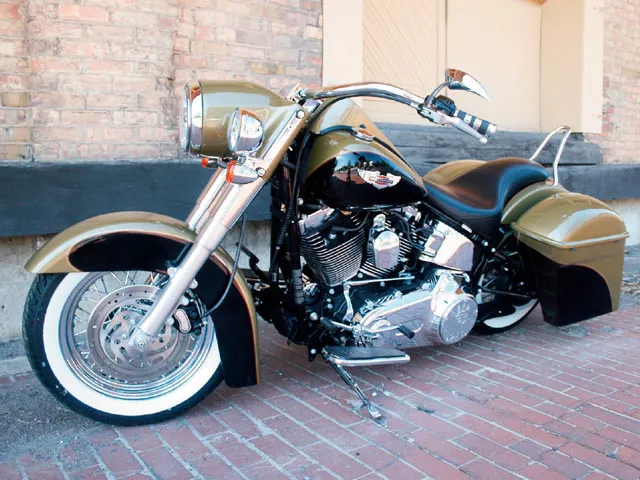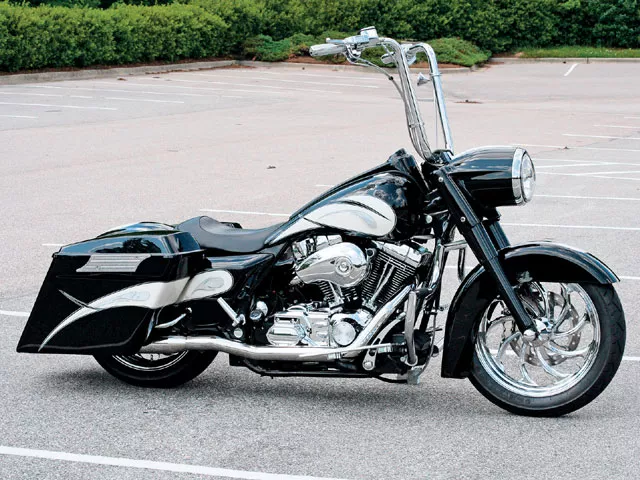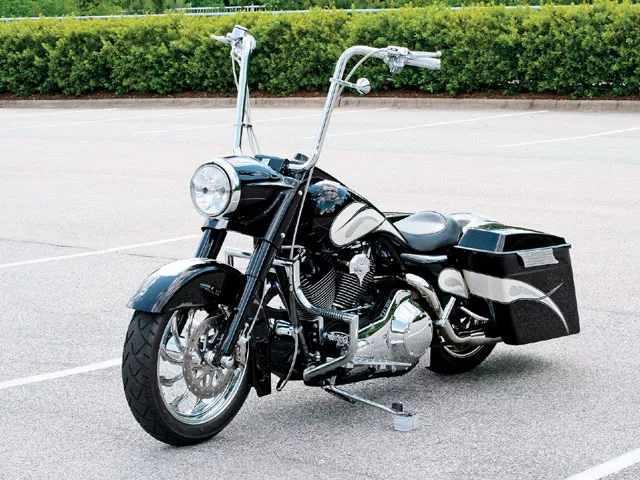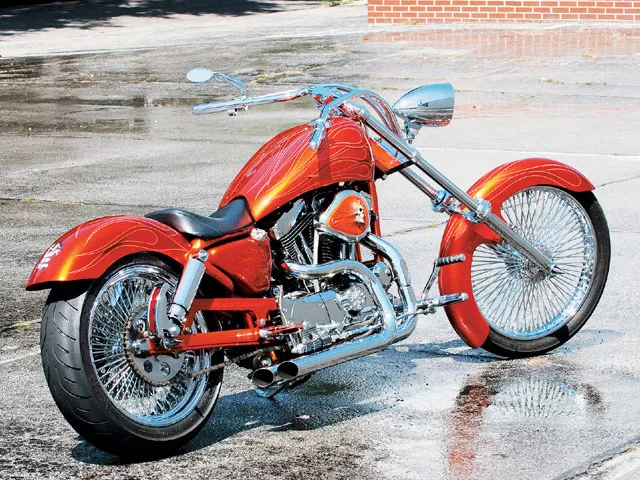 We first came across Bad Dad Custom Motorcycle Finishes when we shot a flamed Road King that became our cover bike in the Vol. 39, No. 9 issue. The bagger featured Bad Dad's saddlebag extensions and wide rear fender kit, as well as their stretched headlight nacelle. Since that photoshoot, shop owner Derk Hinsey and his crew have been gaining ground with their custom parts and have built some cool rides, so we wanted to give them an opportunity to tell us and our readers more about their shop.
Located in Fort Wayne, IN, Bad Dad opened in 2000 as a small division of Derk Hinsey's collision repair center, Hinsey's Pro Paint, which has been around since 1979. As Derk's experience grew in paintwork, the business evolved into one of the go-to shops in the area for custom paint jobs, and soon occupied a large percentage of their work. As Derk and his crew evolved from hobbyists to serious professionals, their knowledge of the motorcycle aftermarket grew as well. "With our customer list growing, we not only became a source for 'custom motorcycle finishes,' but our customers also began turning to us for mild custom bike fabrication as well," Derk said.
While the shop's customer base was growing and business started booming, Bad Dad managed to build rides, with a few of them shown here. If you take a look at some of their bikes (except the Sportster), they look similar in design and have some of the shop's top custom parts in common, but each is unique in its own respect. Both the Road Kings-with the Vivid Black and Pearl White bike enhanced with old school graphics and silver leaf and the Pacific Blue RK with some Harley graphics-feature Bad Dad's signature parts, including the flush-mount lighting package, stretched bags, and wide rear fenders to name a few. As for the olive and black Deluxe, this bike set the wheels in motion for Bad Dad to start making parts for the Softail market. The Deluxe's owner was away in Iraq, and returned home to a new ride while Bad Dad had developed custom parts for Softails. The Sportster-in this case the odd man out-goes to show that the shop can build more than just baggers.
As the crew began working with more aftermarket parts suppliers, they started developing their product line of custom parts. Some of these parts include their headlight nacelle, saddlebag extensions, wide fender, gas tank shroud, recessed wide rear fender with bags, and stretched saddlebags to name a few. Moreover, besides paint, one of their other specialties is the repair and refinish of all makes and models of bikes, sheetmetal or fiberglass, from a ding repair to a complete one-off finish, as well as custom artwork.
As a designer and producer of custom bagger parts, Bad Dad acknowledges that their parts list may be small, but that is due to their willingness to only sell their own parts. "You will not find any wheels here because Bad Dad does not make wheels," Derk said. "You will not find any custom frames here because we don't make frames. What you will find is quality handmade parts that will take your bagger to a whole new level." Moreover, with Bad Dad's years of experience with fiberglass parts, their products are made from their own custom molds to your expectations.
Today, as Bad Dad continues to mix paintwork and custom parts to create cool baggers, they welcome every new job and challenge without trying to be all things to all people. Their shop motto probably sums it up the best: "These are 'Bad' custom finishes and bodywork, applied by Bad people with typically Bad attitudes in a Bad part of town. You know you want to be Bad…" For more information, contact Bad Dad at (260) 407-2000, or check out www.baddad.com.