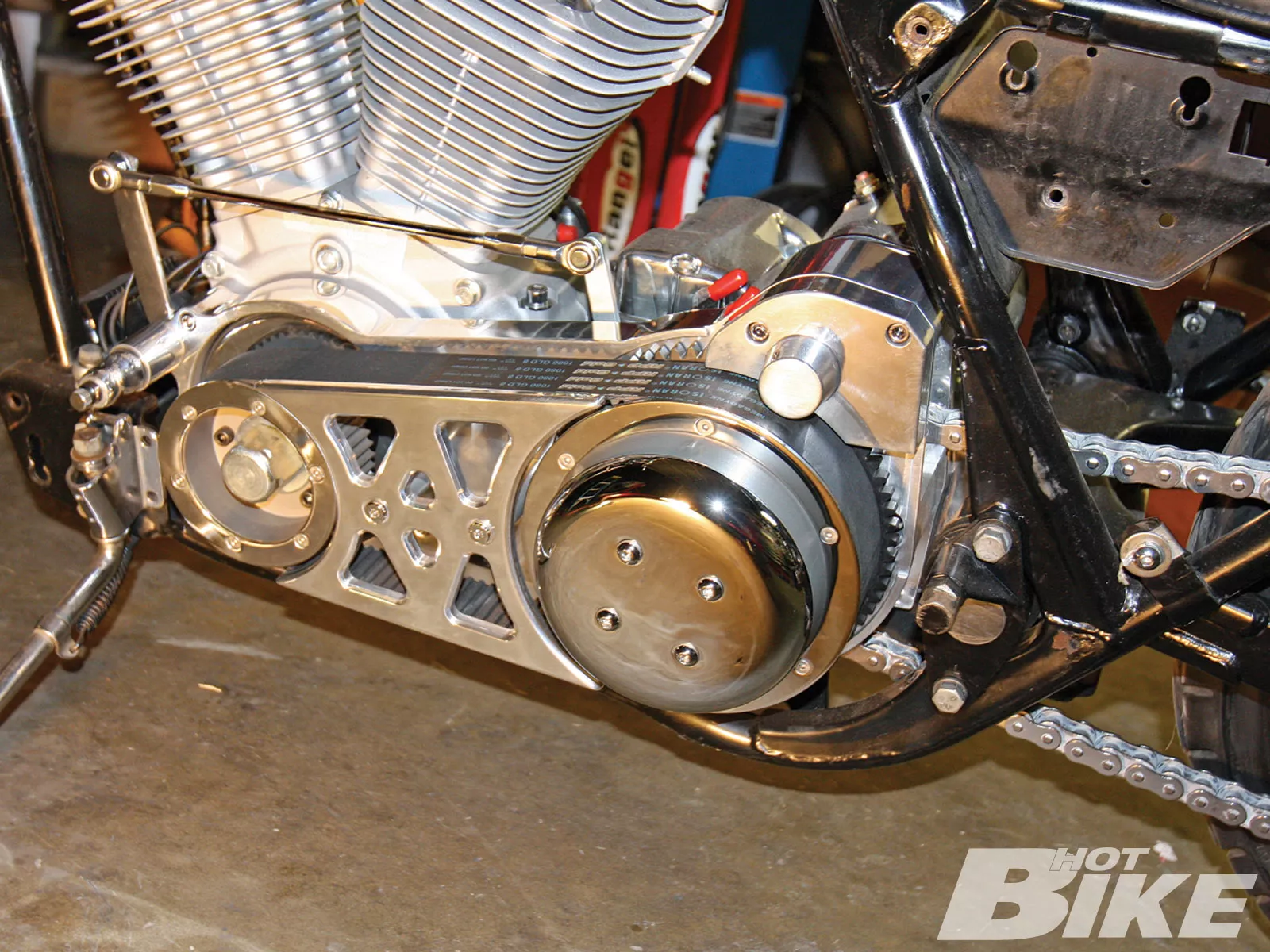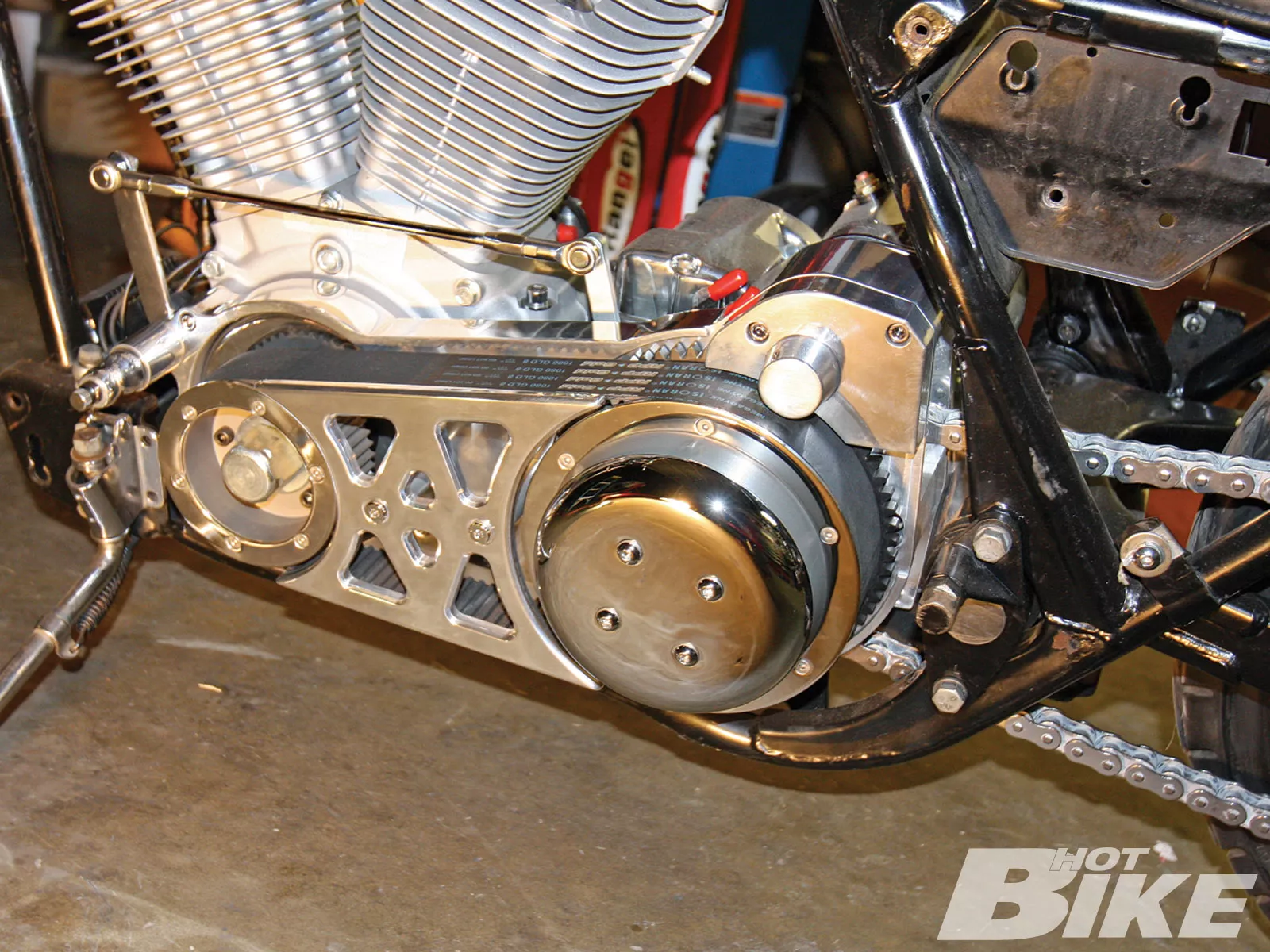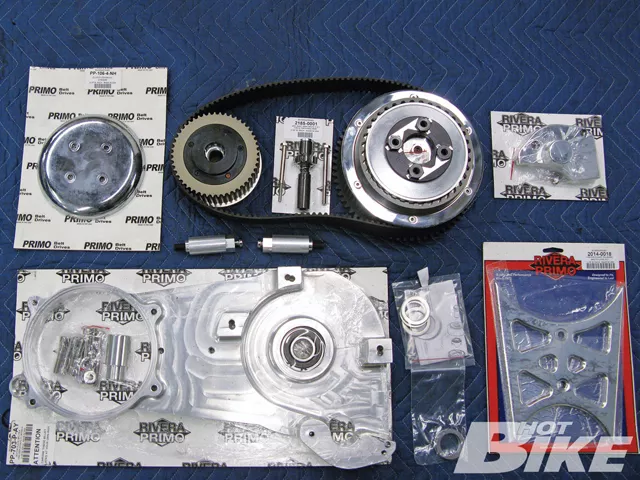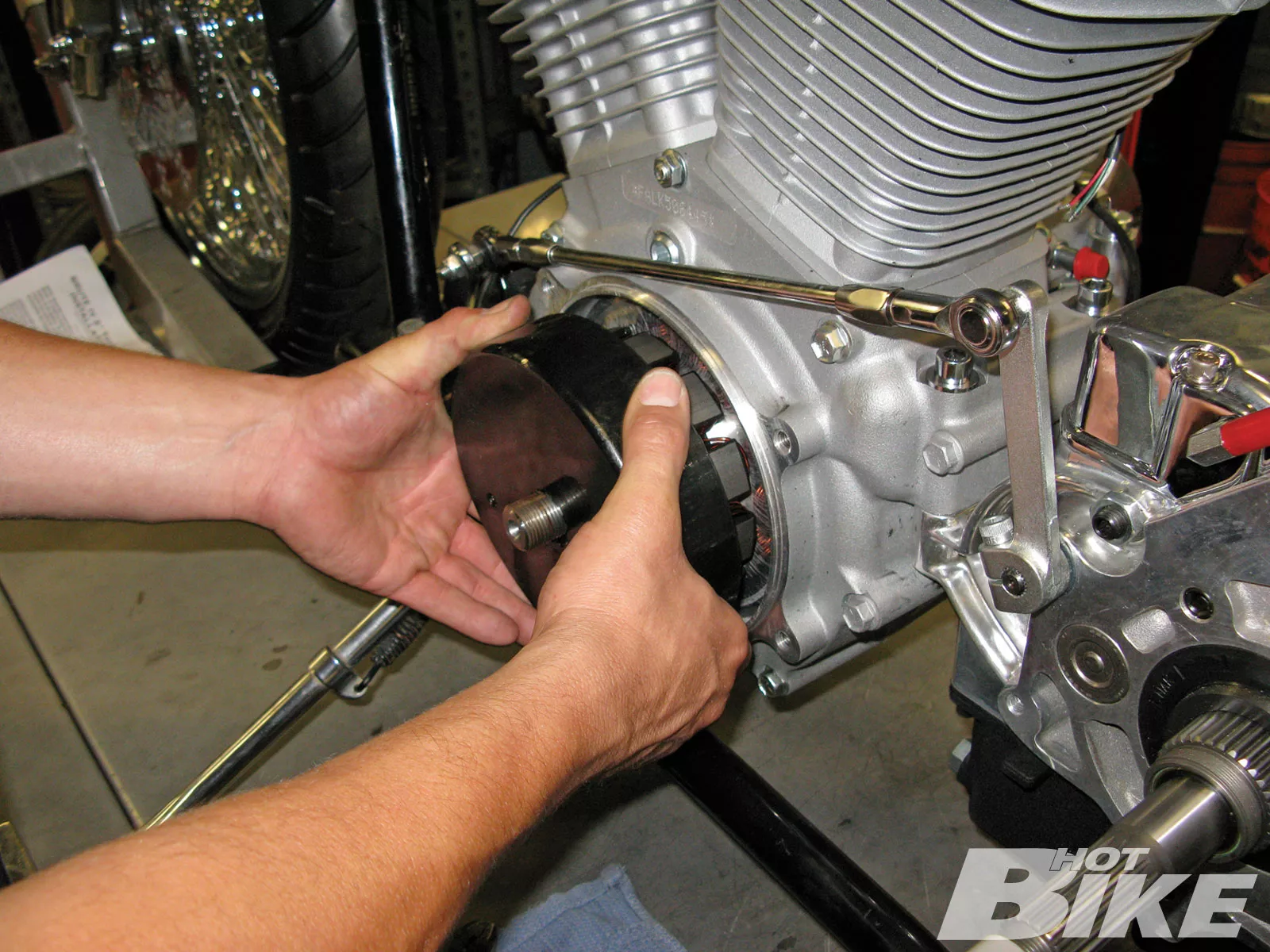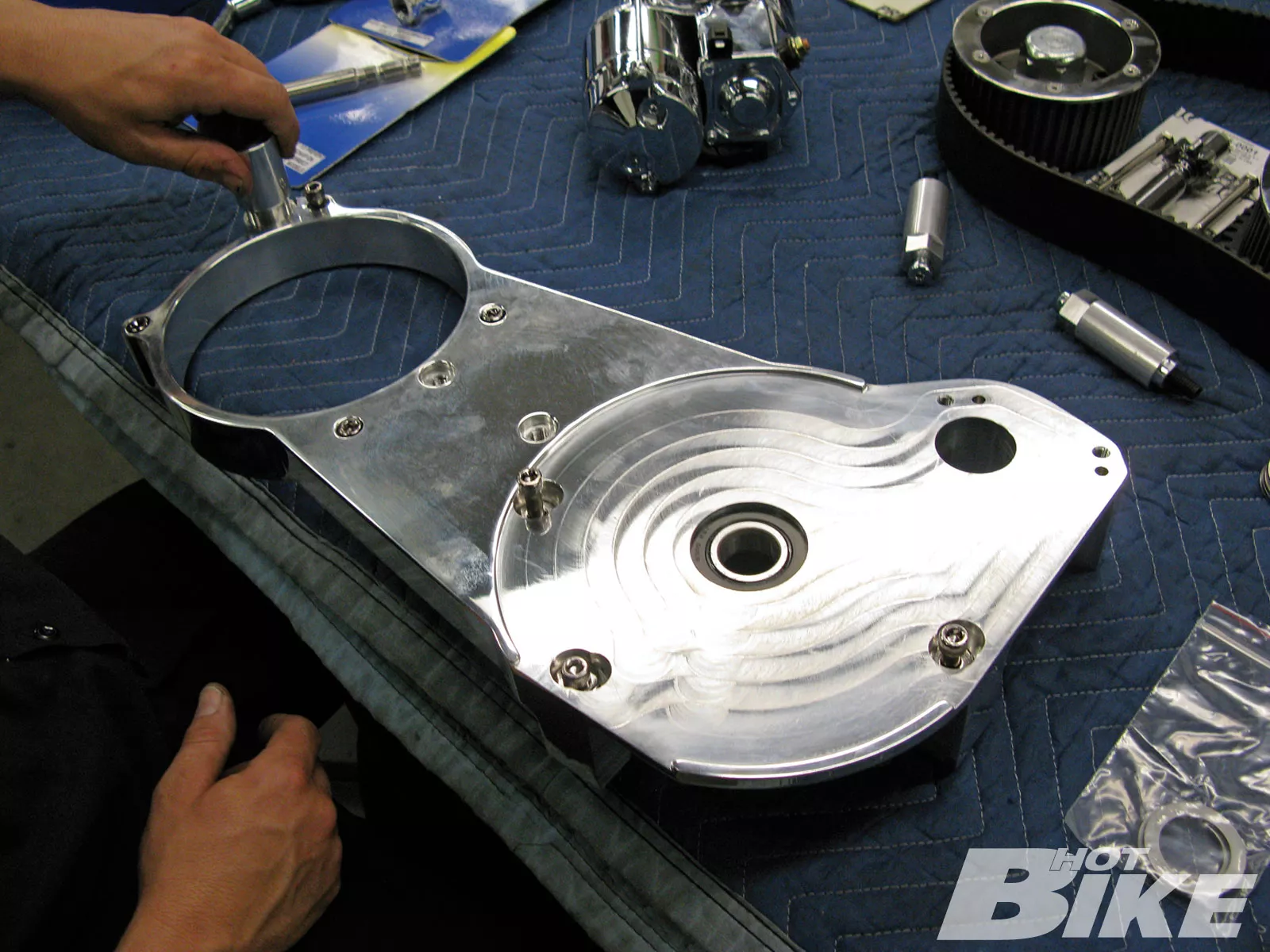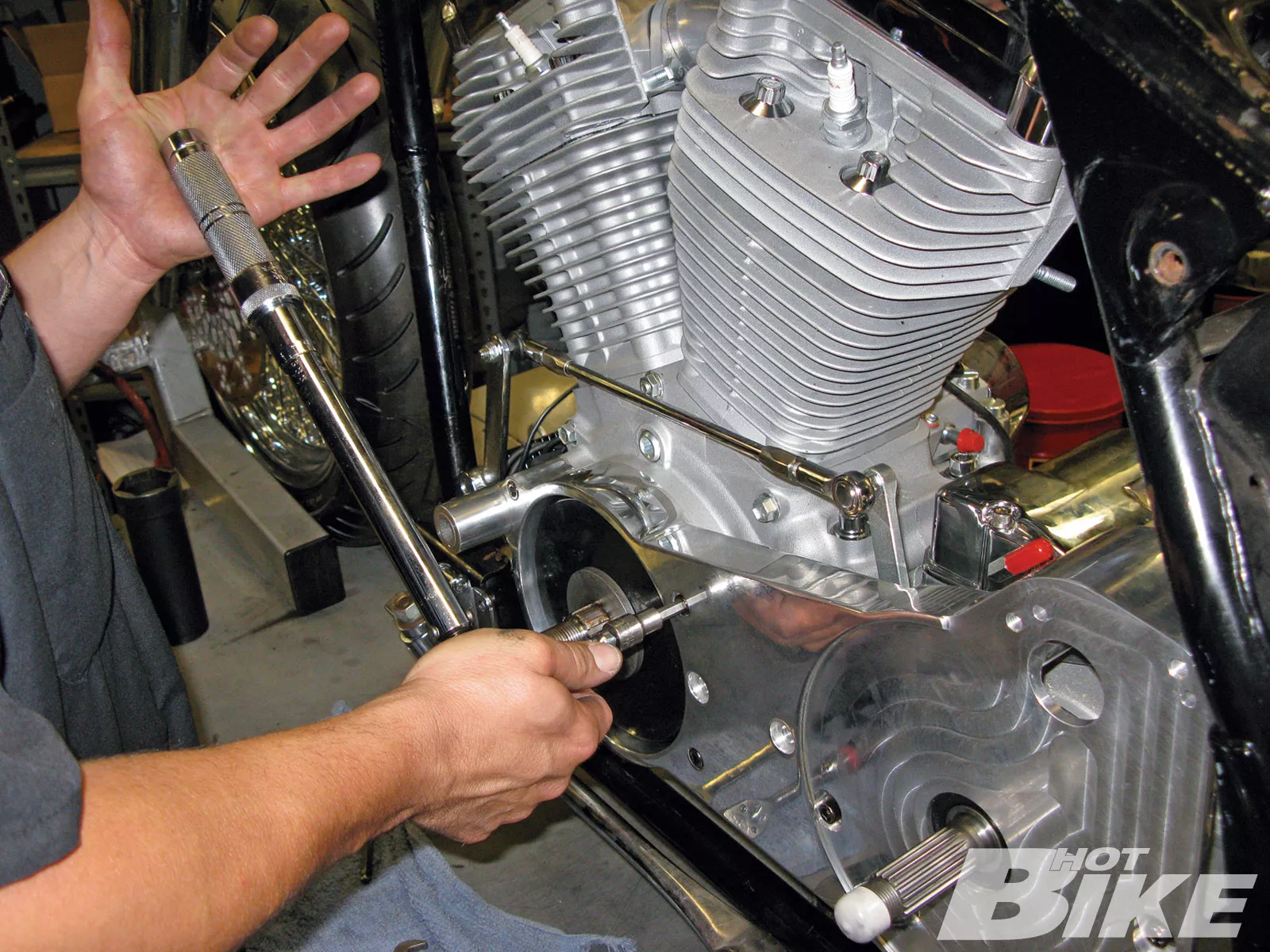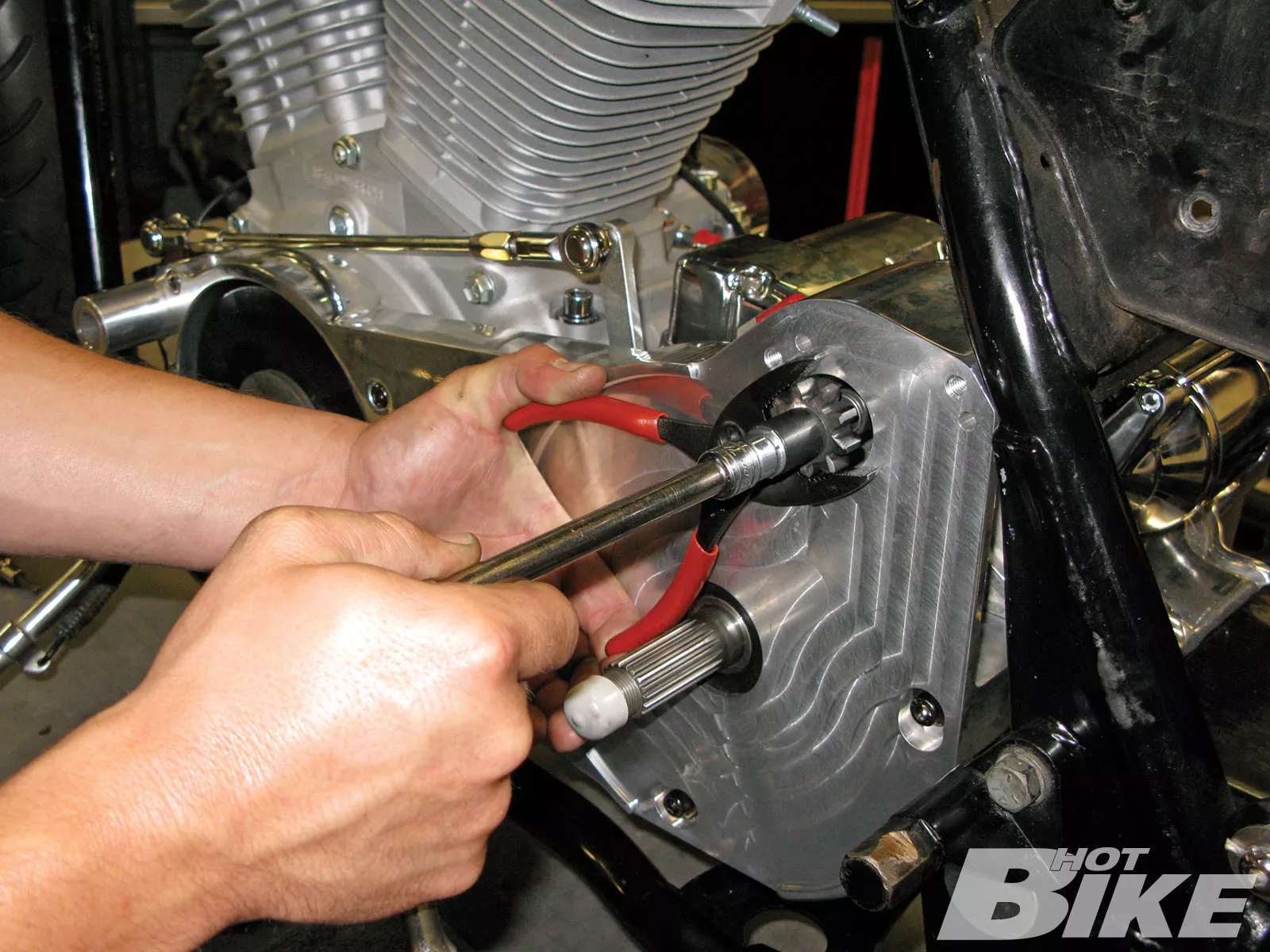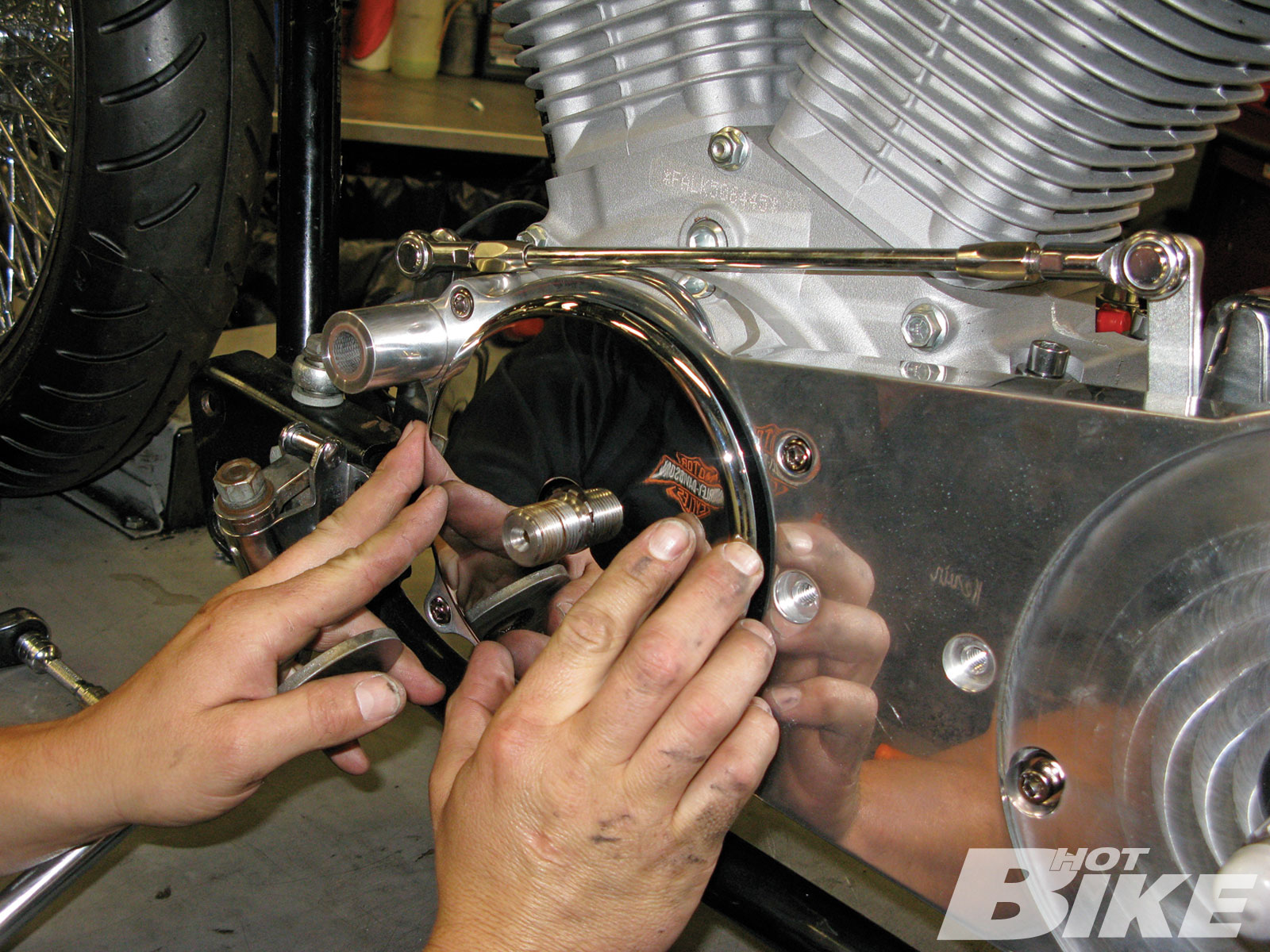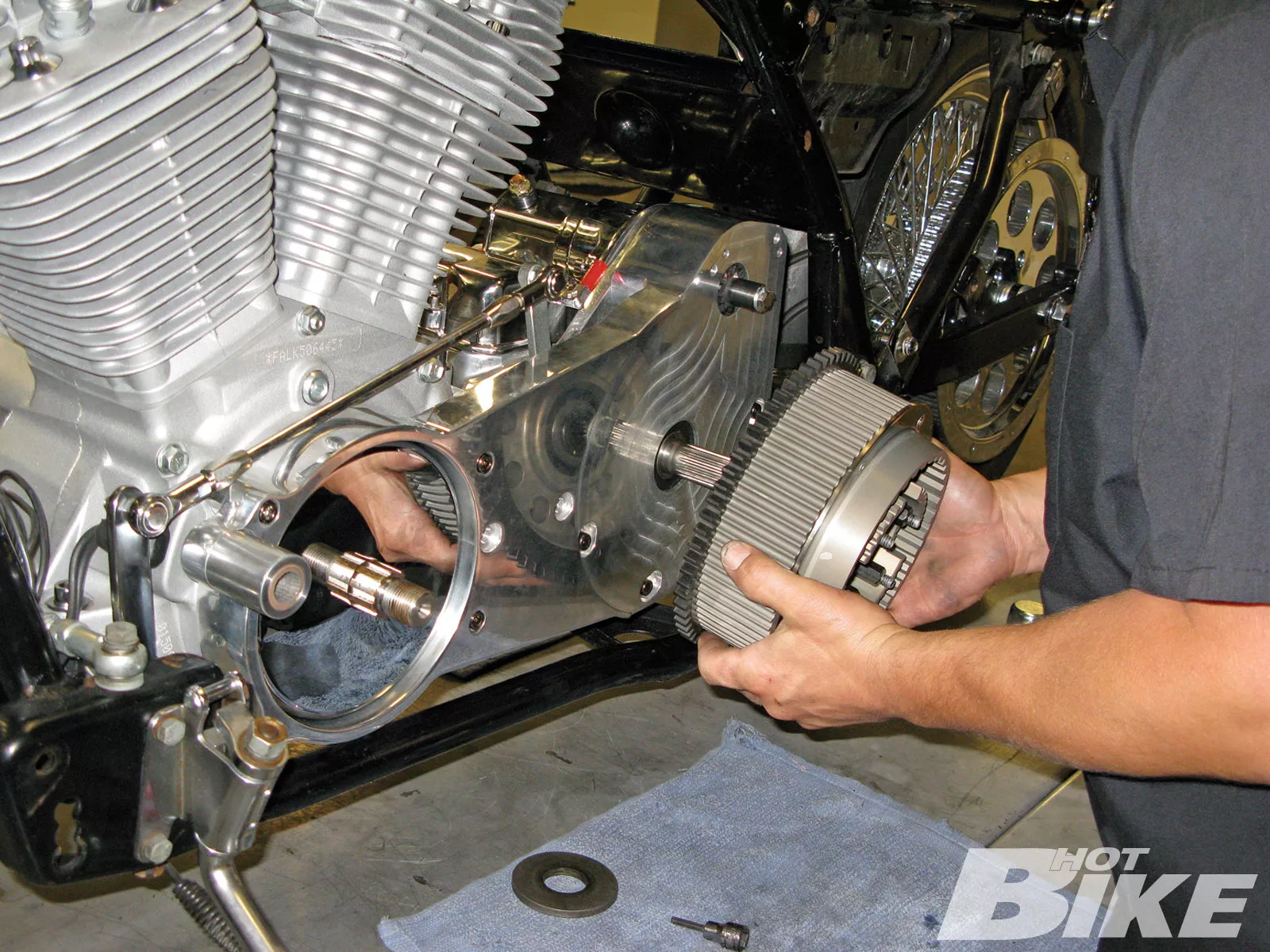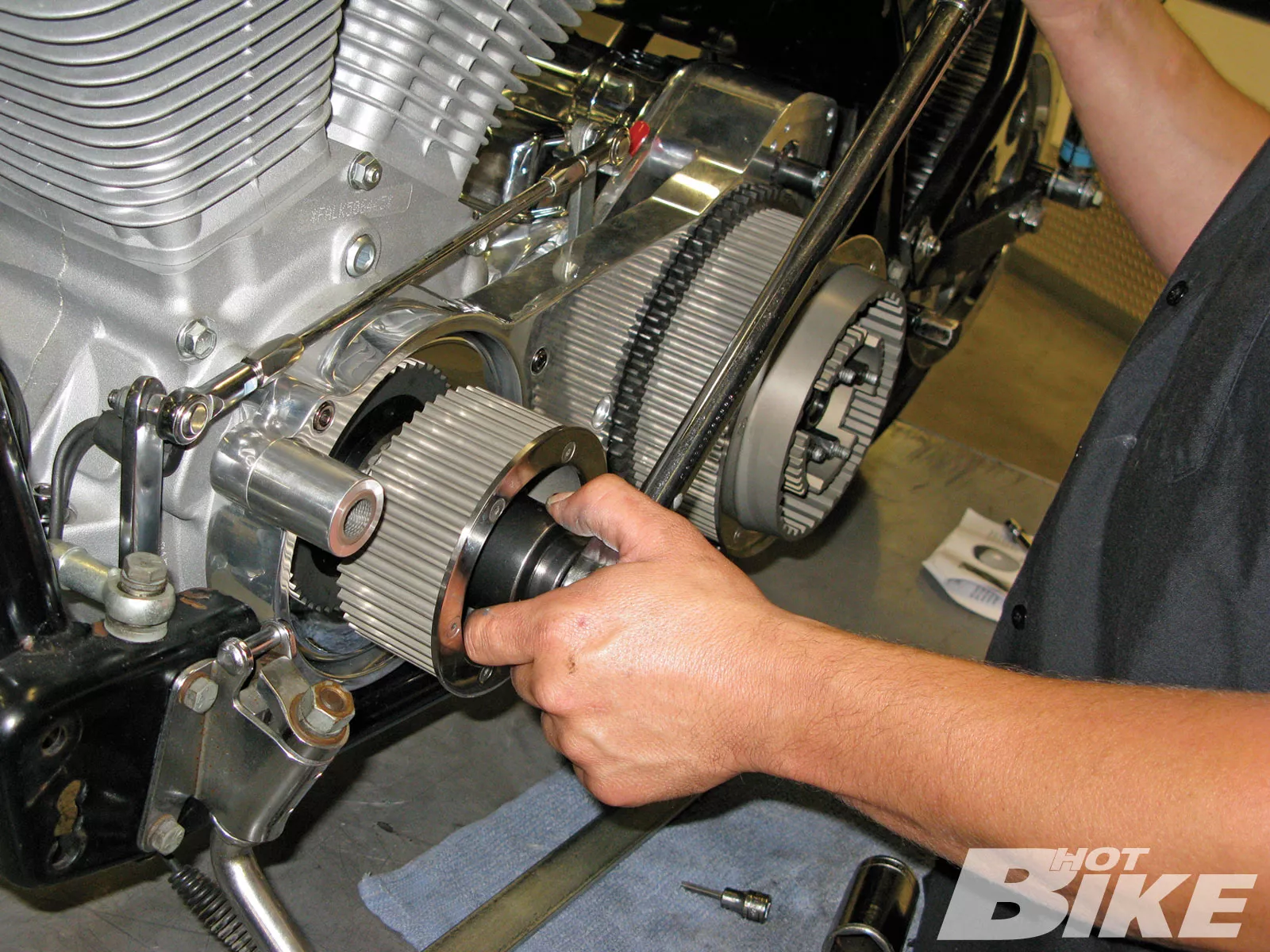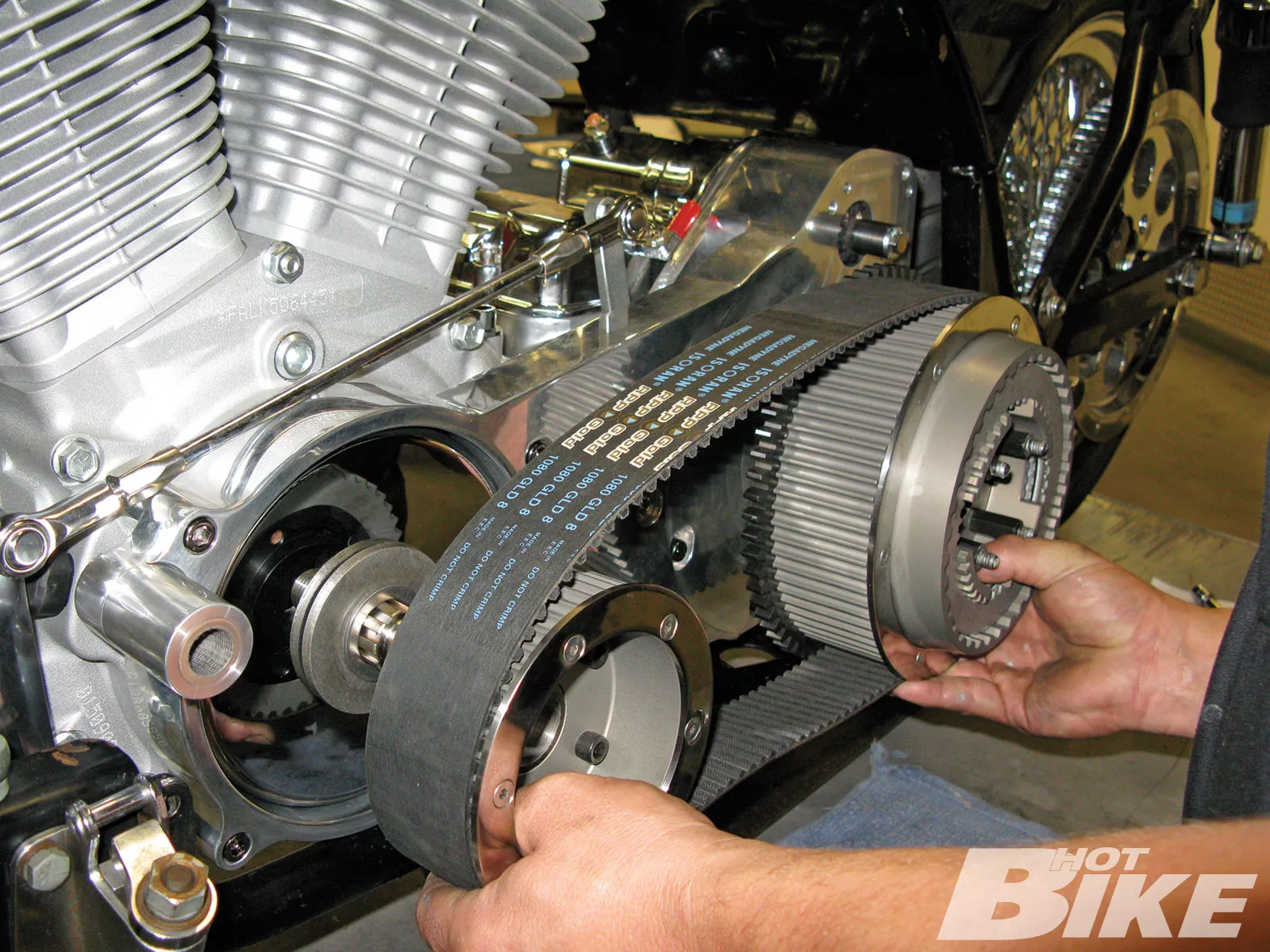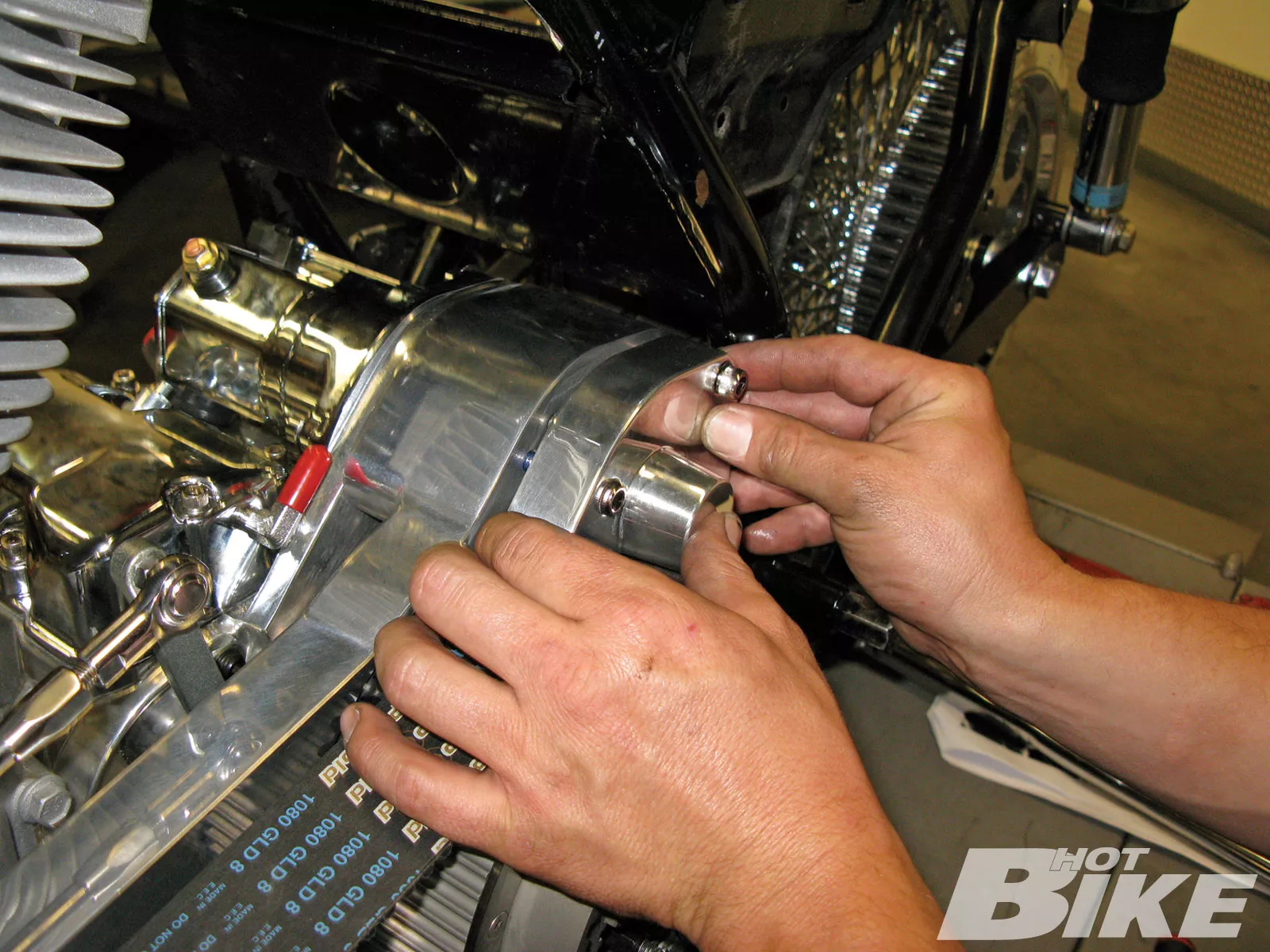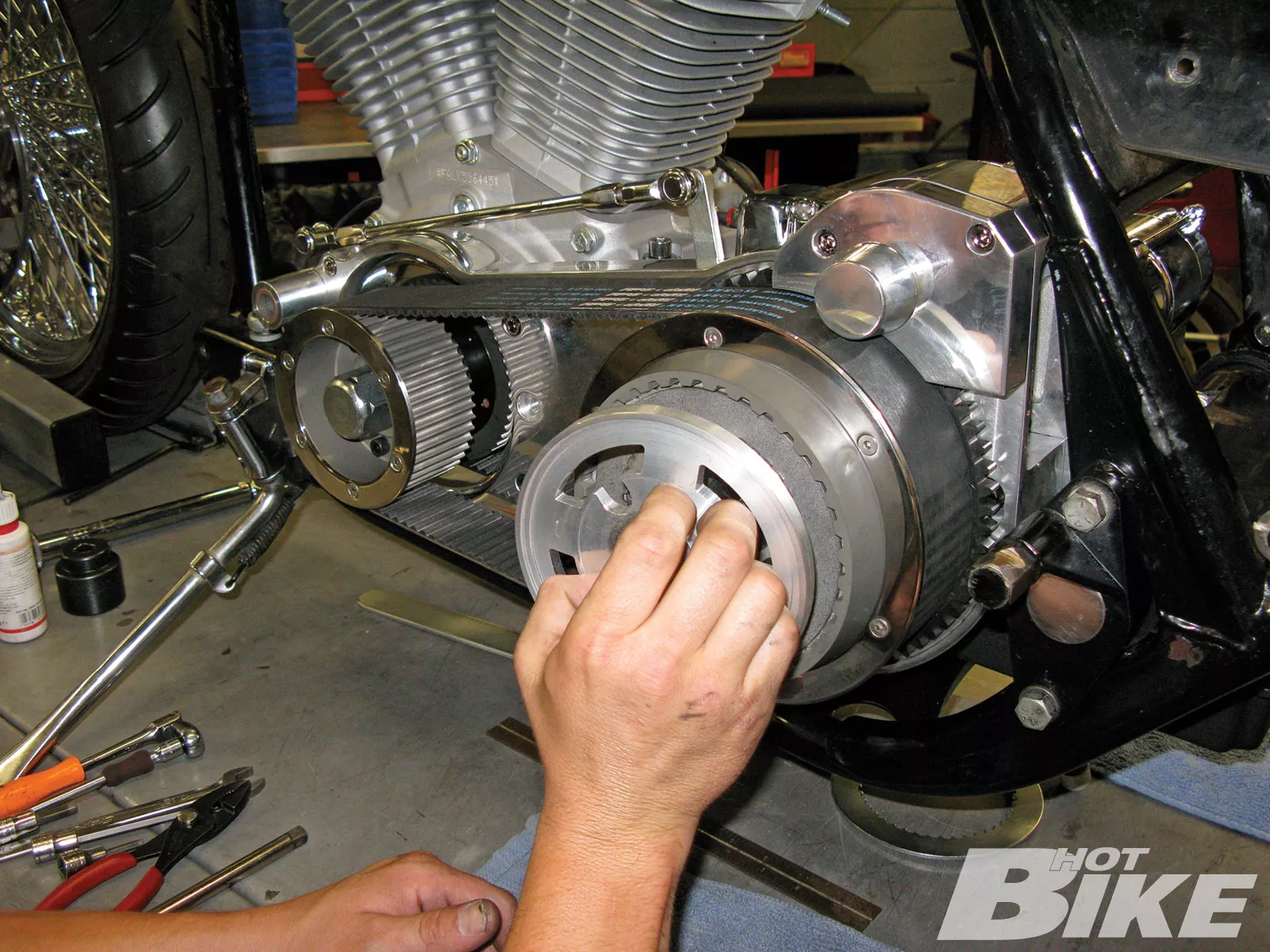 In Depth
After we installed our remanufactured H-D Evolution motor and Primo six-speed transmission into our project '89 FLHS, we were looking to upgrade our primary drive. Wanting a smooth running primary with no chance of oil leakage, our sights were set on an open beltdrive. Plus, we liked the sound of that "rattling" dry clutch our choppers have.
After some searching, we found that few companies were making bagger beltdrives thin enough to use the original floorboard mounts, but called our friends at Primo to see what they had. To our joy, we found out that Primo had just released its 2-inch Bagger beltdrive. Dubbed the Brute IV Touring beltdrive, this system comes with everything needed to convert the OEM chaindrive primary to an open belt. This made-in-the-USA kit comes complete with a severe duty 8mm drivebelt, 6061 forged aluminum pulleys, a starter jackshaft assembly, a CNC-machined motor plate with built-in heel/toe shaft, an outer center guard, and all needed hardware. The kit also comes with Primo's stellar Pro Clutch setup, which has an increased clutch area and uses a single-diaphragm-type spring in place of the standard wound units for better engagement.
Since our bike was already sitting at Anaheim/Fullerton Harley-Davidson we hustled our new beltdrive over there and strong-armed one of our favorite H-D techs, Kevin, to install it while we shot some photos, so you can see how it was done.
Sources
Harley-Davidson of Anaheim-Fullerton
(714) 871-6563 | harleyfullerton.com
Rivera Primo (800) 872-1515 | riveraprimo.com