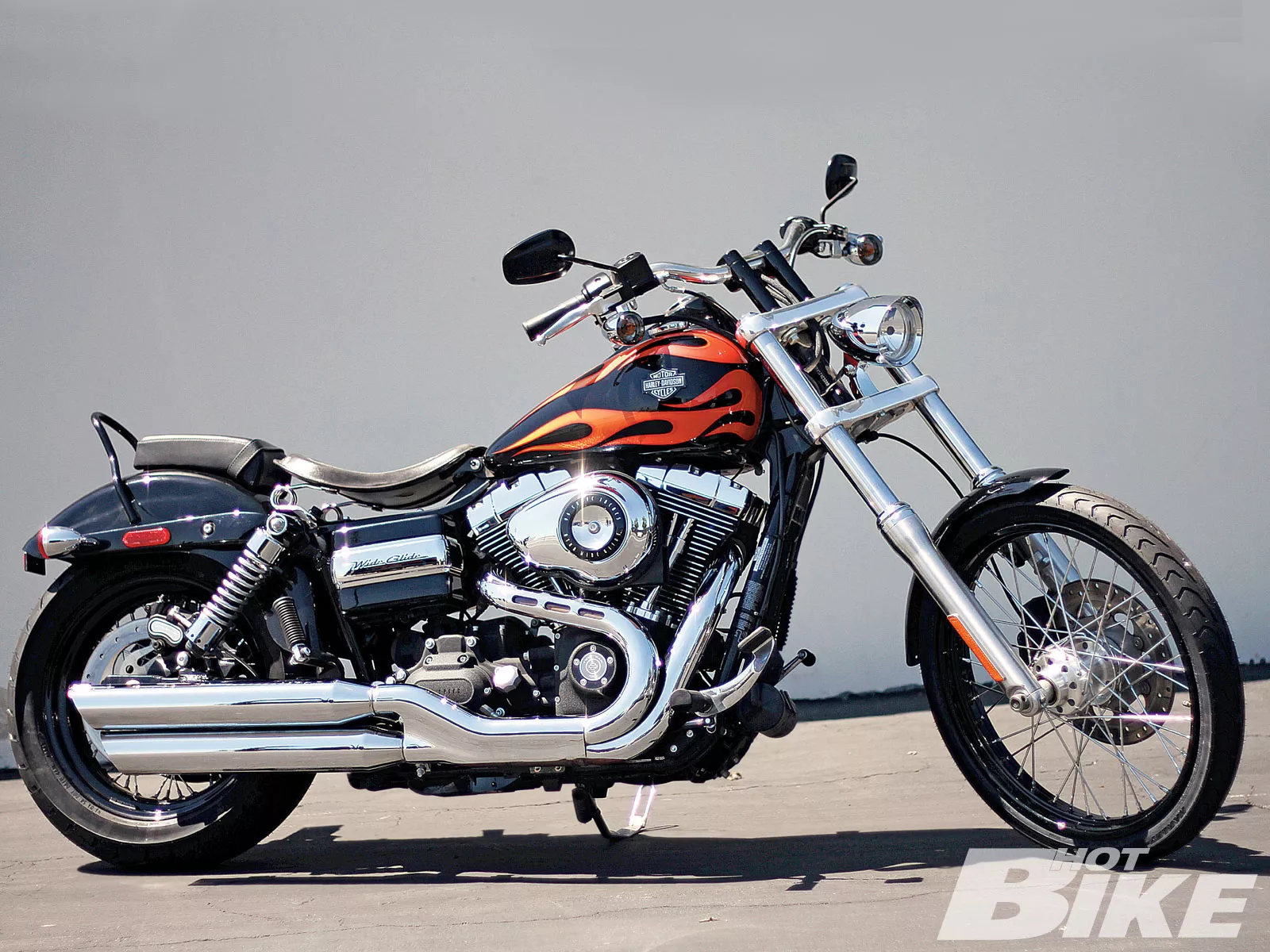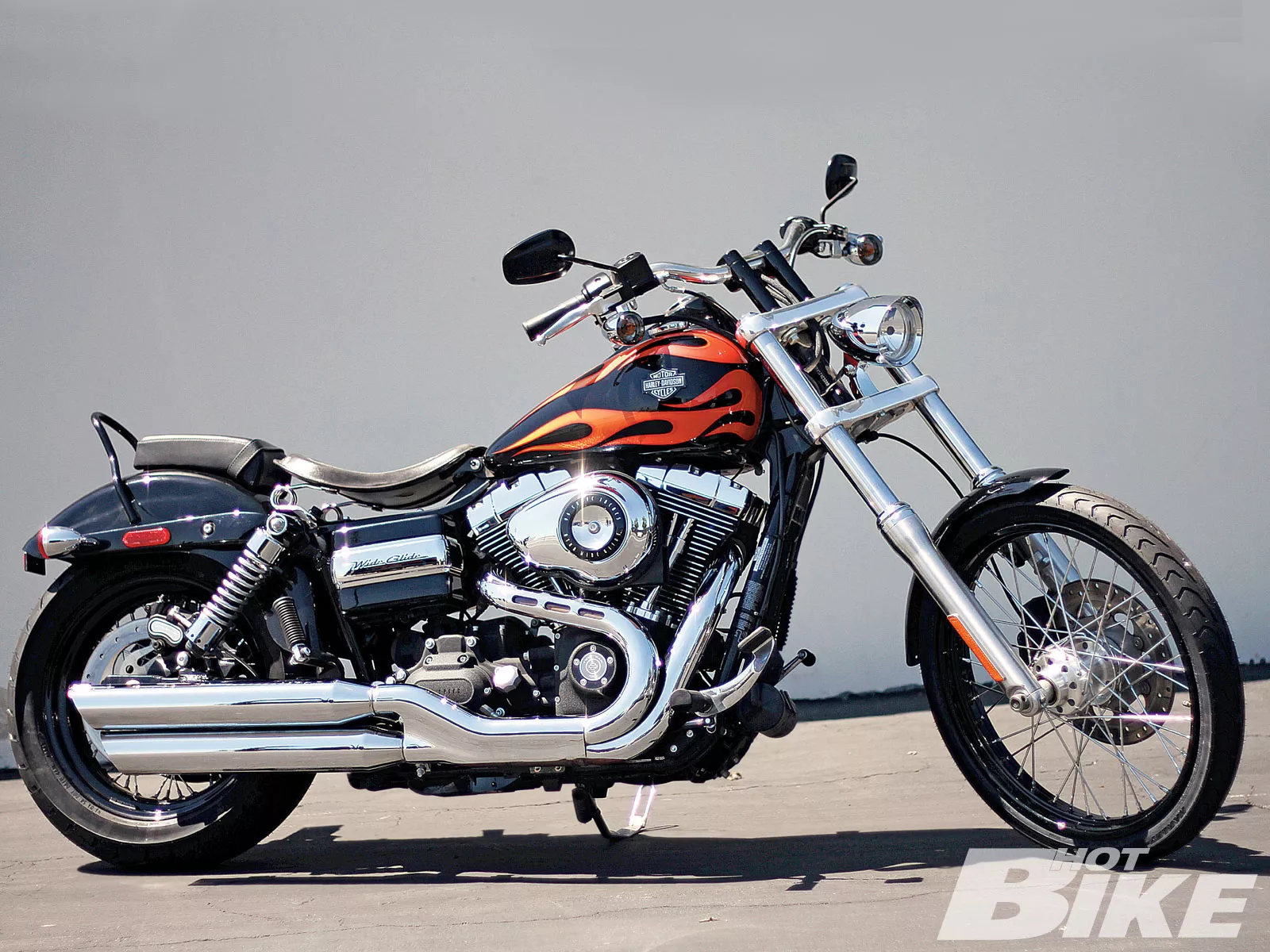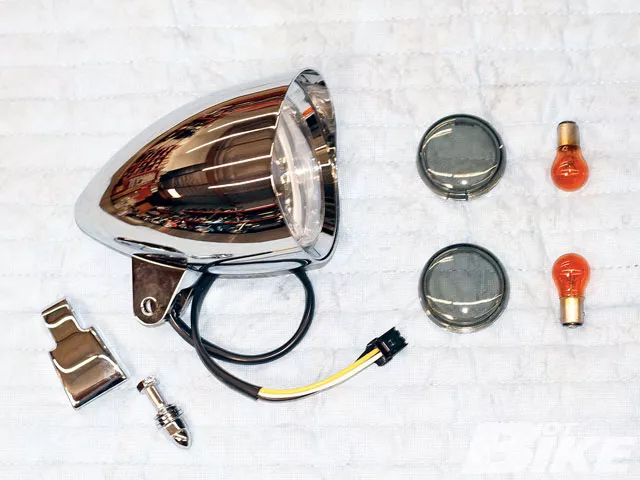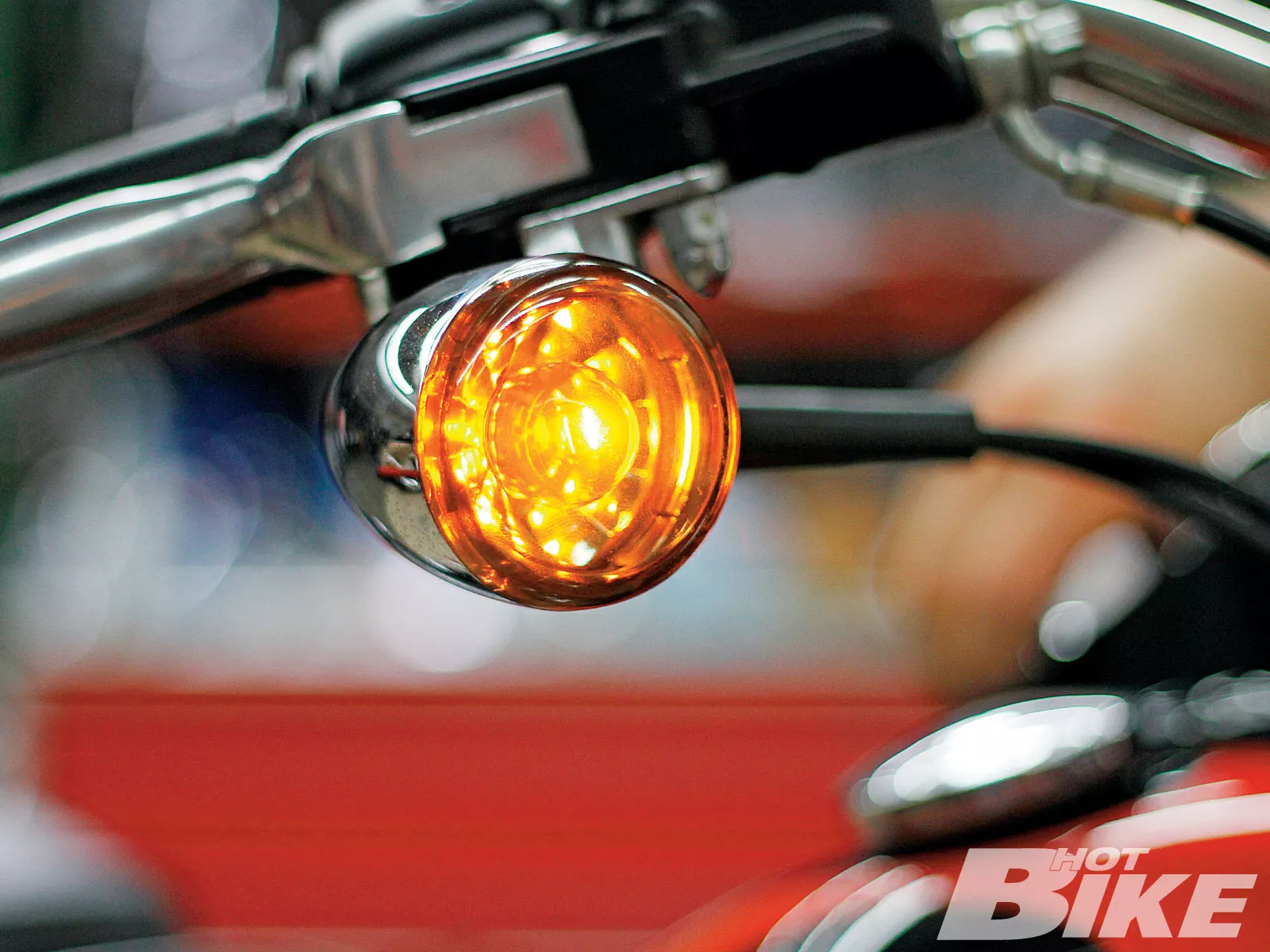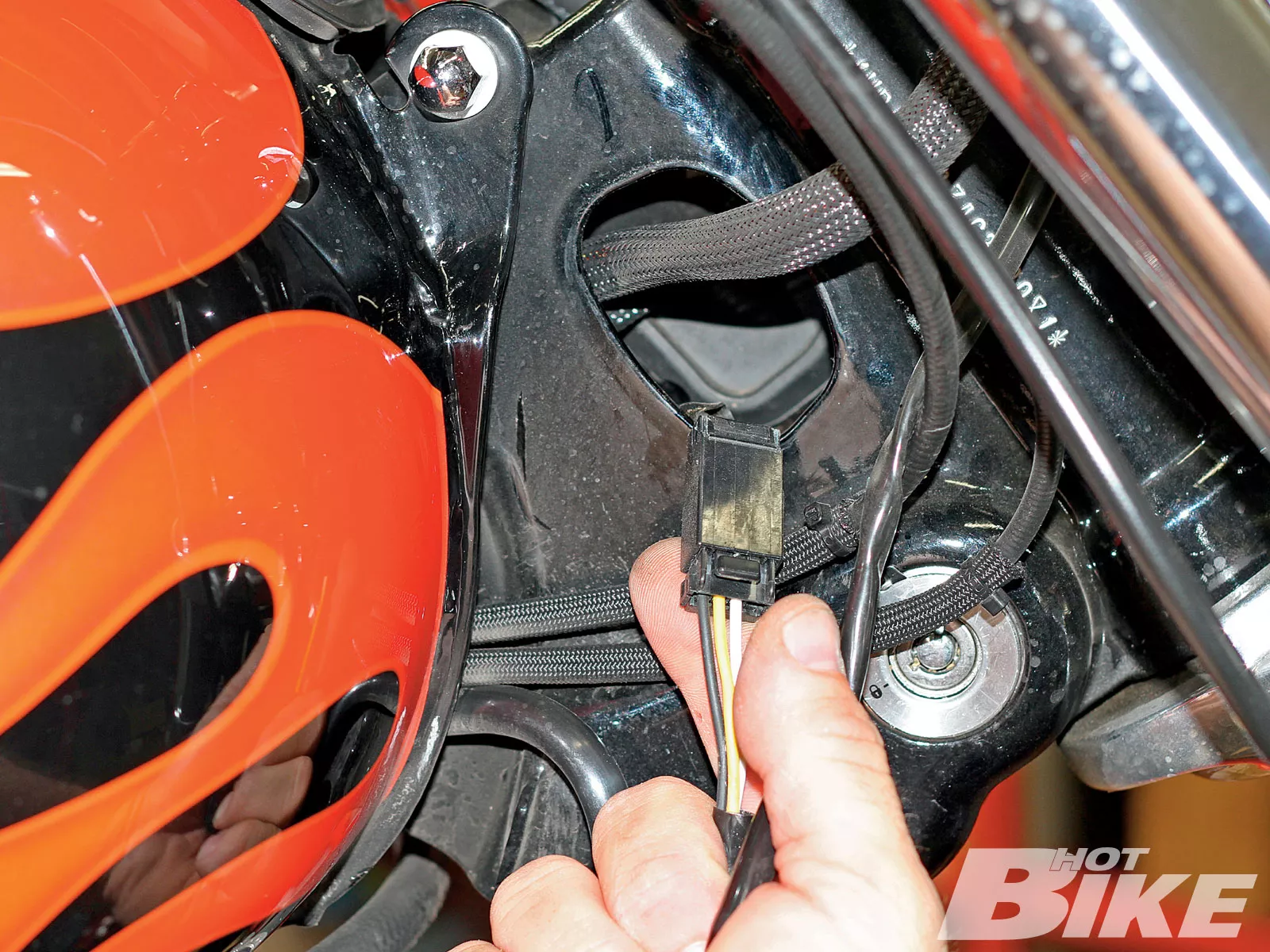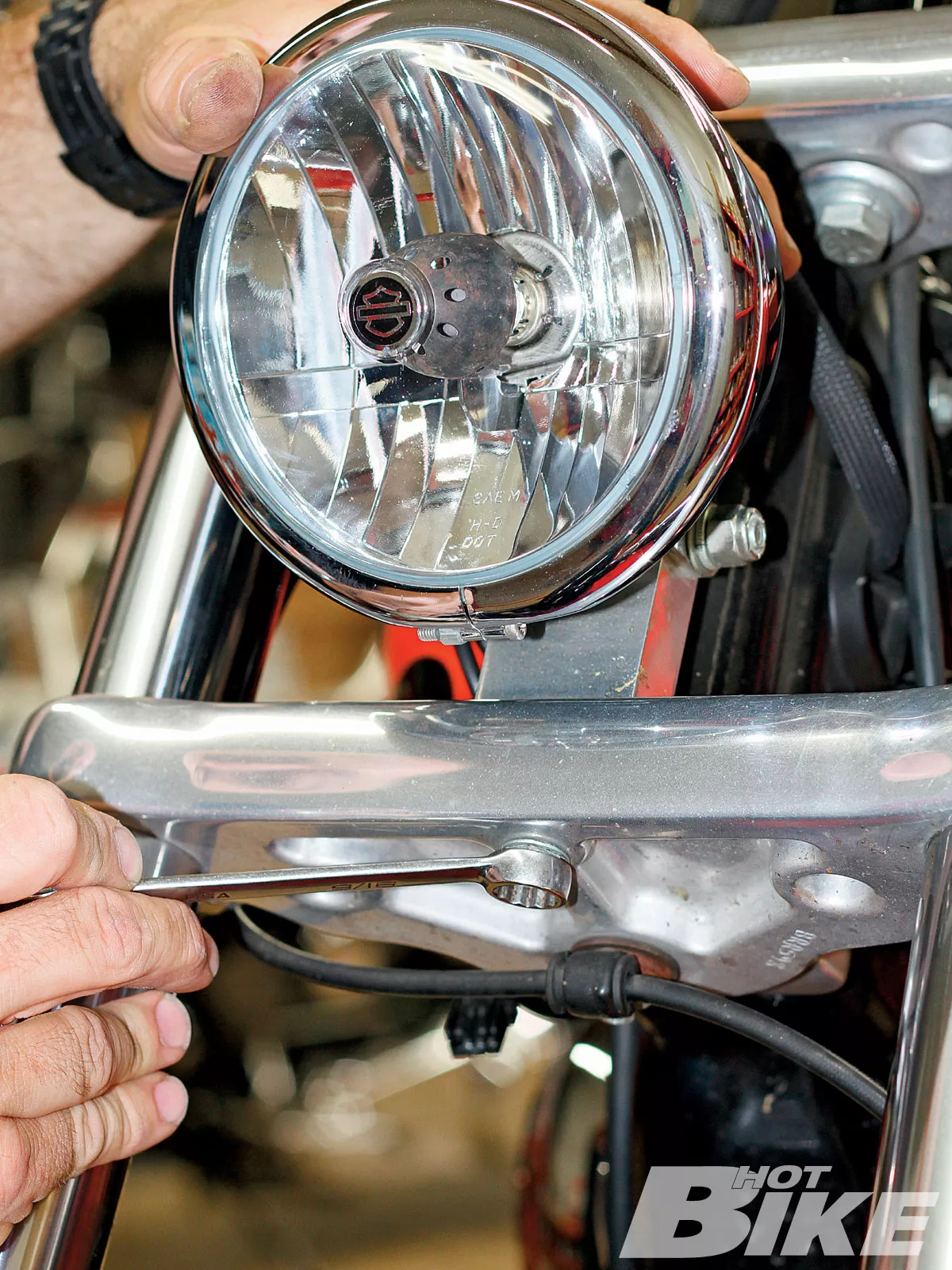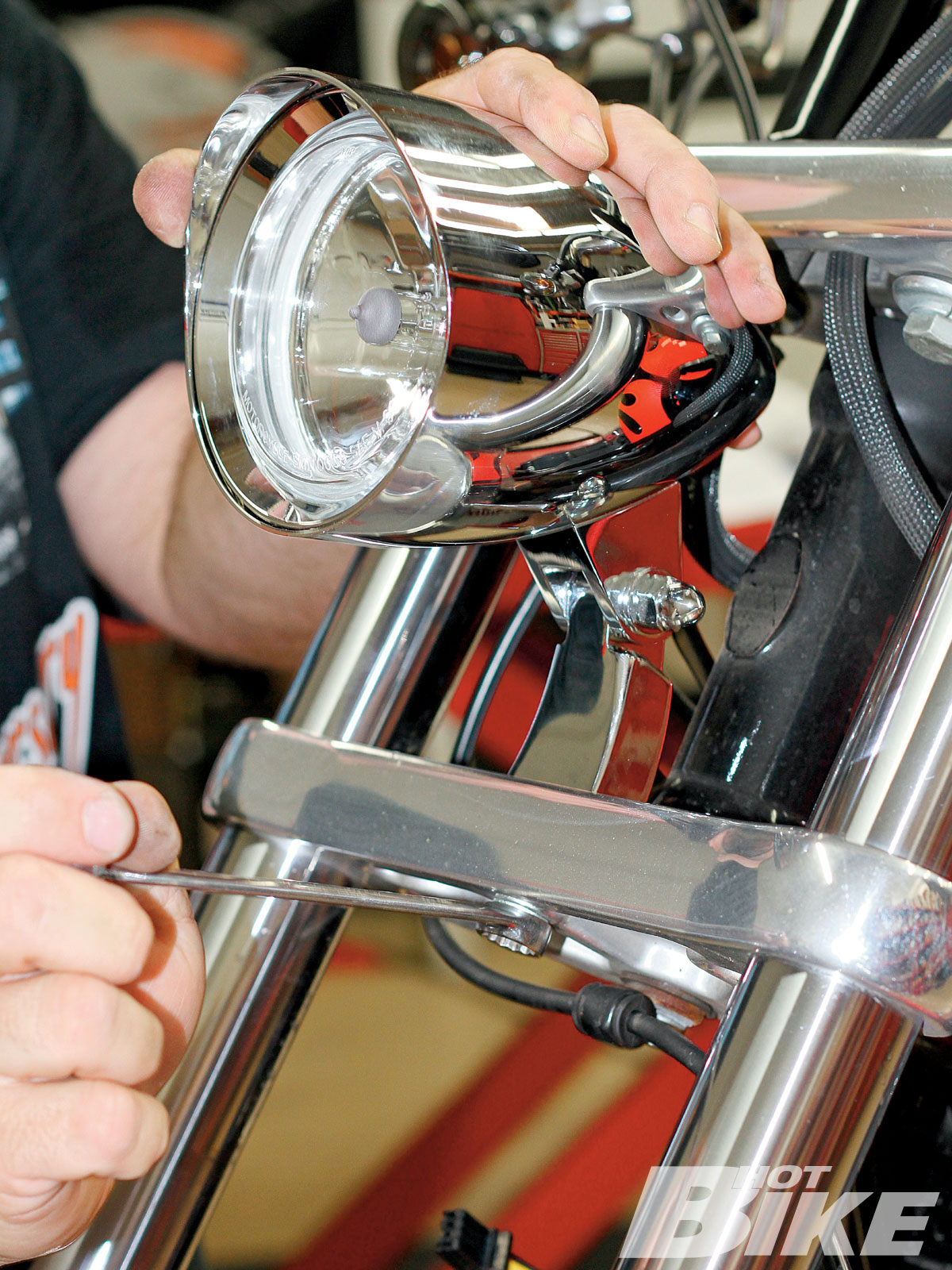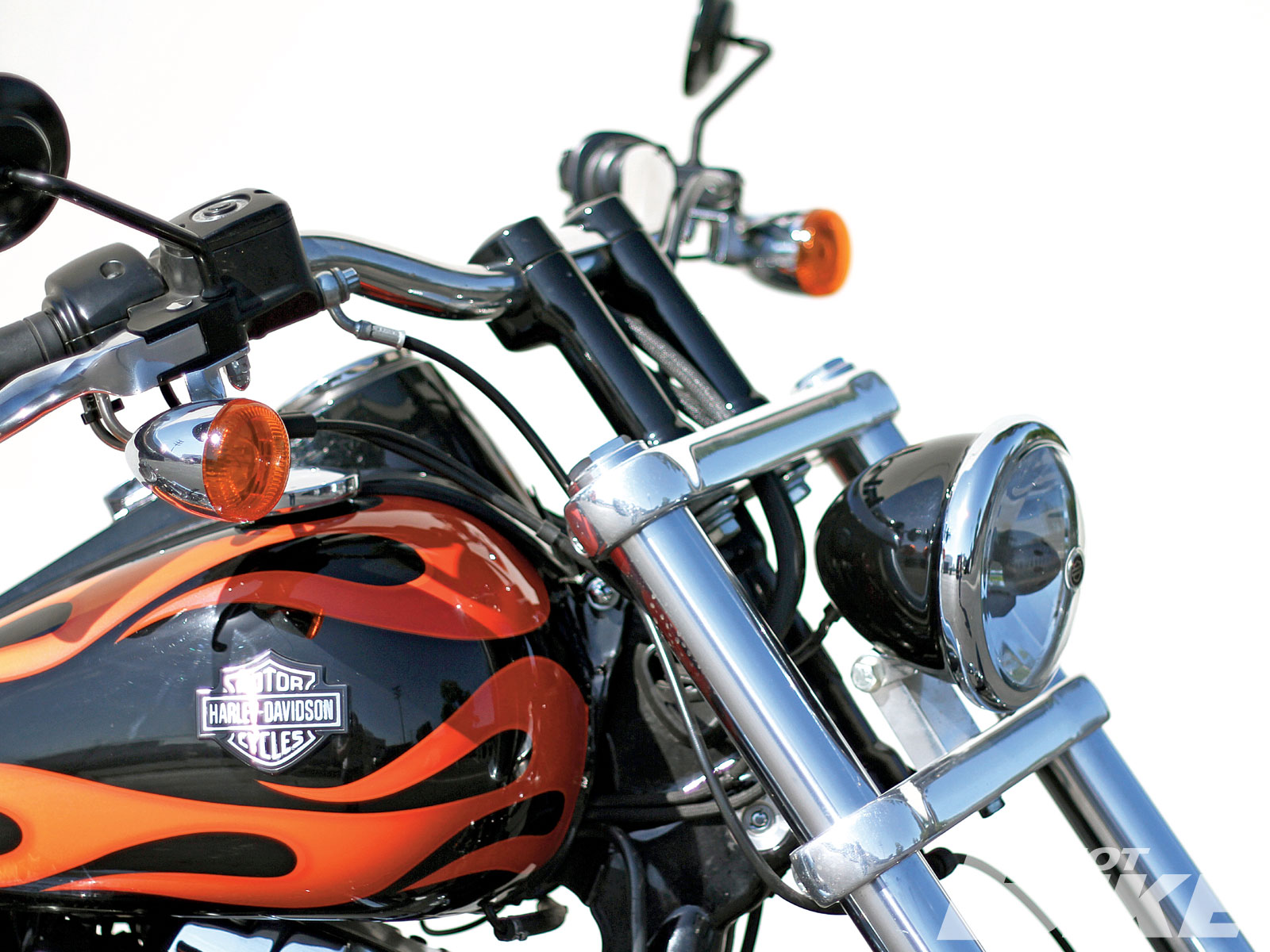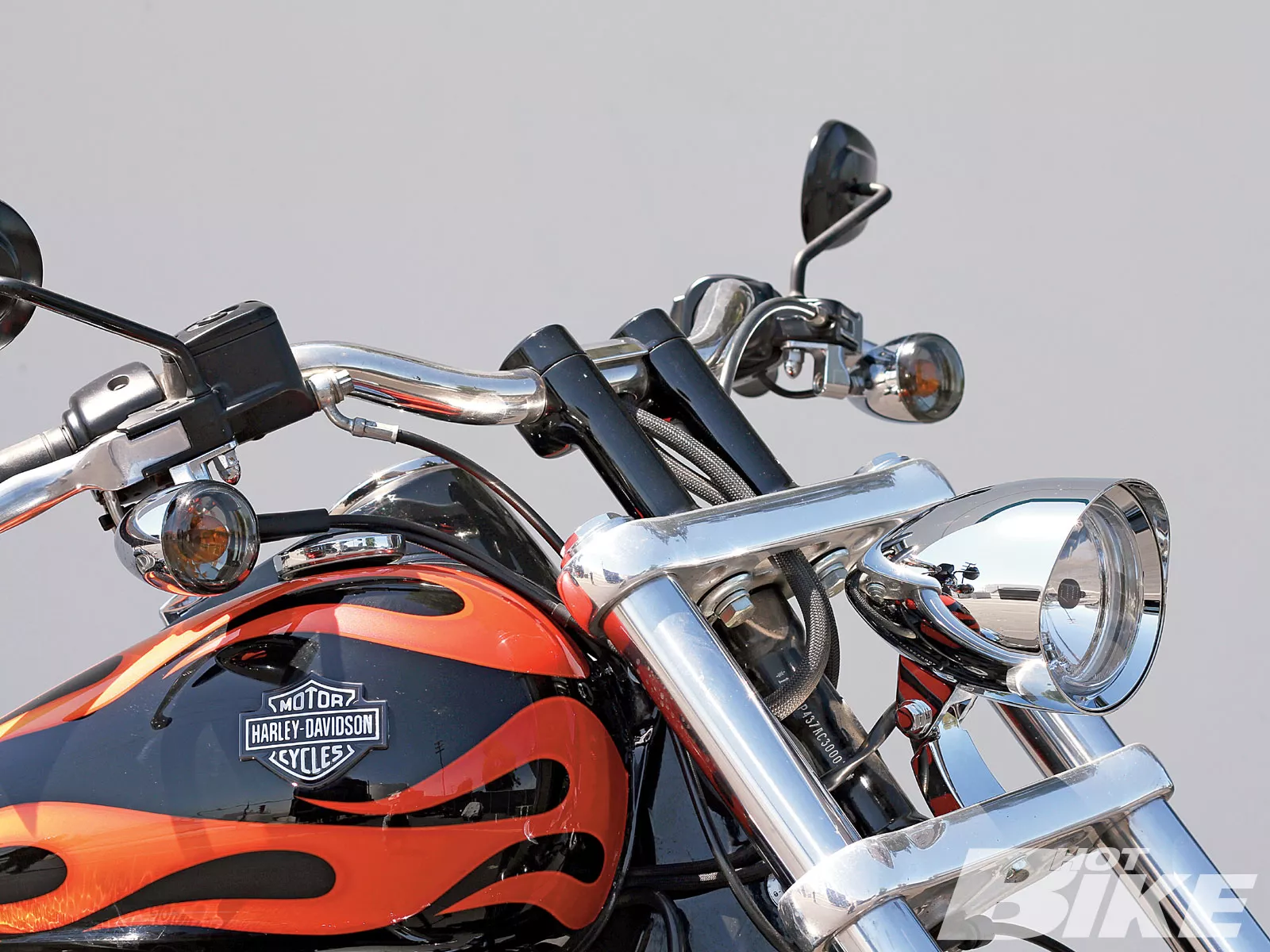 Swap
A different headlamp can really change up the look of your frontend. Such was the case with Harley-Davidson's Bullet Headlamp for the '10 Wide Glide (WG) in our test-bike stable.
The Bullet is available as a 4 1/2-inch bucket ($309.95) or a 5 3/4-inch bucket ($329.95) and is deep drawn from a hunk of aluminum that is machined to provide the details. After being formed, the Bullet is dipped in a bath of chrome to give it that mirror-like shine and then stuffed with the electronics and a halogen bulb so it's ready to bolt onto your bike. The Bullet is available for multiple Sportster, Dyna, and Softail models, but you'll need a new mounting bracket (available short or tall for $41.95).
To also switch things up a bit, we swapped out the front stock turn signal bulb covers (orange) and white bulbs for a Smoke Turn Signal Bullet Lens Kit ($37.95). The kit comes as a four-pack (for front and rear turn signals), but because the Wide Glide utilizes run/turn/brake lamps in the rear as one application, Johnny Law says you gotta keep the bulb covers red. So only two were used for the front. Follow along as we show you how easy this install was.
Sources
Harley-Davidson
Contact your local dealer
harley-davidson.com