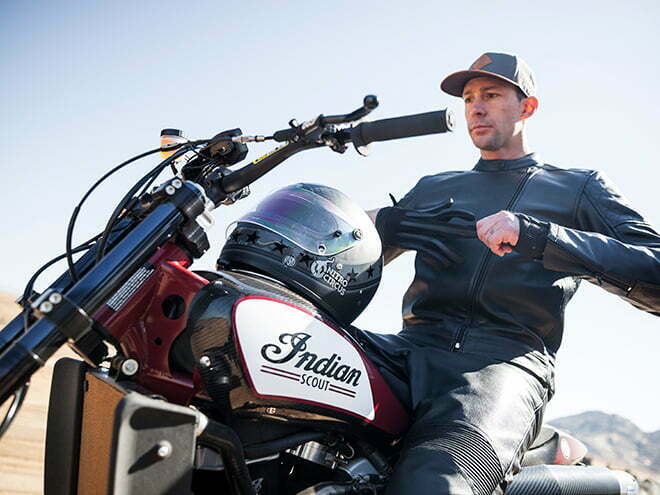 In December of 1967, with the world watching, Evel Knievel attempted to jump the water fountains at Caesars Palace in Las Vegas. The leap measured 141 feet and would be his longest to date. Although he was best known for his jumps on Harley-Davidson XR750s, the bike Knievel rode at Caesars was a 650cc Triumph T120. On that fateful night in 1967 Knievel cleared the fountains, but in the end things went horribly wrong—a surprise deceleration of the bike on takeoff resulted in a botched landing, with Evel hitting the ramp and then the pavement, sliding into the Dunes parking lot. With more than 40 broken bones and a concussion, Knievel spent 29 days in a reported coma.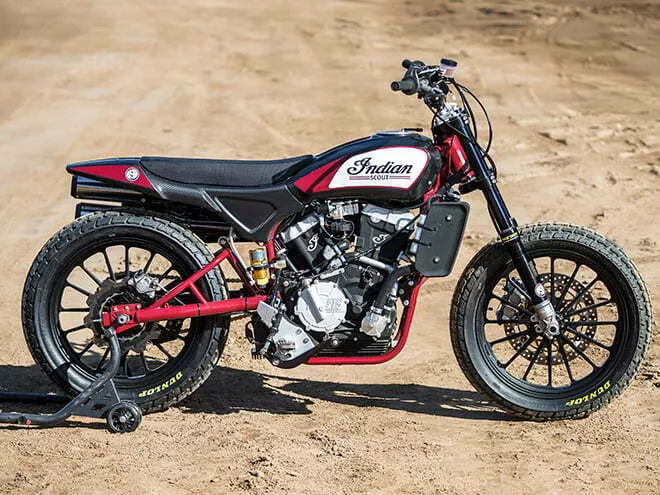 Now ex-motocrosser and rally racer, and still-stuntman and truck racer (and, oh yeah, Nitro Circus co-founder and occasional competitor) Travis Pastrana is set to recreate the famously failed attempt at Caesars, but it'll be on a motorcycle brand that wasn't even in business back then—an Indian.
It's a stunt concocted by "action sports collective" Nitro Circus and Indian Motorcycle, but Pastrana will be doing all the work, using the championship-winning Indian Scout FTR750 to attempt three of Knievel's most famed jumps, including jumping 52-plus crushed cars (to surpass Evel's event), a jump of 16 Greyhound buses (to recreate Evel's stunt), and capping things off (hopefully) with the Caesars Palace fountain jump. The event will be presented live (of course) on "Evel Live," on Sunday, July 8, on History in partnership with Nitro Circus. If successful, Pastrana will be the first individual to complete all three jumps in three hours.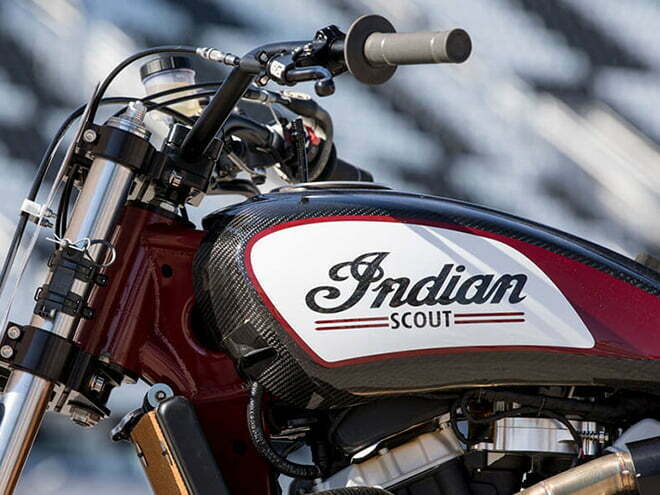 ---
Indian Scout FTR750: To learn more about the Indian Scout FTR750 and Pastrana's attempt on "Evel Live," as well as periodic updates, visit indianmotorcycle.com or follow along on Facebook, Twitter, and Instagram.
---
Although the Scout FTR750 is a purpose-built flat-track racing machine, it is—at least in overall appearance—fairly similar to the bikes Evel jumped in his heyday. All three of the brands mentioned in this piece are currently involved in the American Flat Track series, and the
Indian secured the rider's championship in 2017, its first year of competition.
"It was extremely important to use a motorcycle similar to the ones Evel jumped. The Indian Scout FTR750 is just that, a modern-day evolution of flat-track motorcycles of the past," Pastrana said. "It has the power I need and handles well, but I'm only going to have a few days to get comfortable on it, not to mention I've never jumped a V-twin before." The Indian Scout FTR750 is far different from the lighter motocrossers Pastrana usually jumps; for one thing, it rolls with a 750cc V-twin and an adjustable Öhlins monoshock on the rear. We'll definitely be tuning in to see just how Pastrana handles that big flat-tracker in the air.