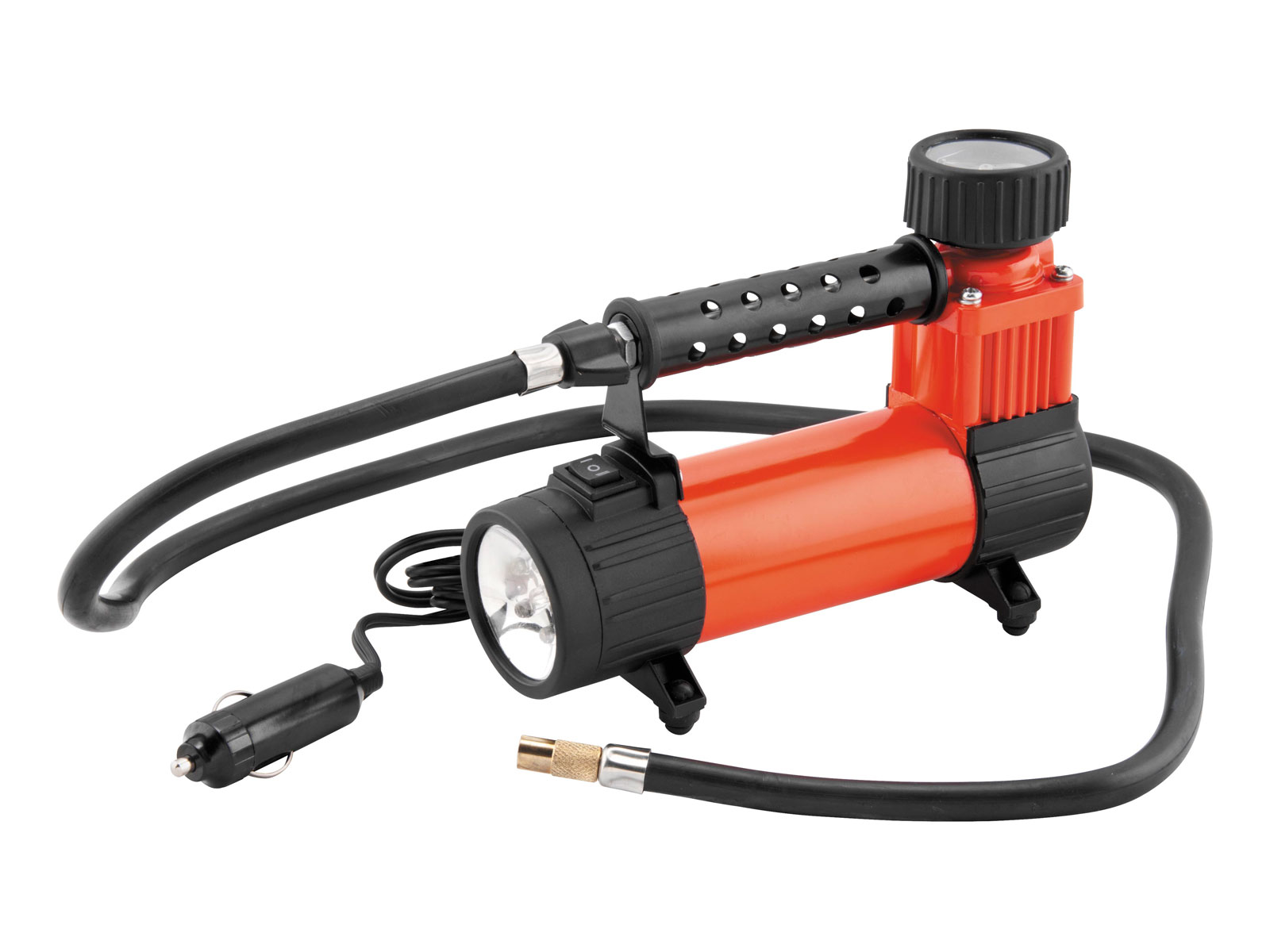 July 2nd , 2012-Fort Worth, TX- Bikemaster® Announces their new mini-portable Air Compressor.
There is nothing more inconvenient than a tire that's low on air. With BikeMaster's new compressor, you can inflate your tires, check your air pressure and it comes with a handy built in six L.E.D flashlight! Compatible with any 12V power supply, uses 10 amp max current consumption and 140 watt power. The compressor has the ability to inflate to 101psi at a 25 liter/6.6 gallons per minute output. The hose extends 33″ and the power cord is 9.5 feet long. Storage bag included.
To order BikeMaster products, contact your local Tucker Rocky dealer. For assistance locating a dealer call customer service at 877-848-1320 or visit www.bikemaster.com and click on the dealer locator tab. You can like us on Facebook at www.facebook.com/bikemaster.products.
MSRP $35.95