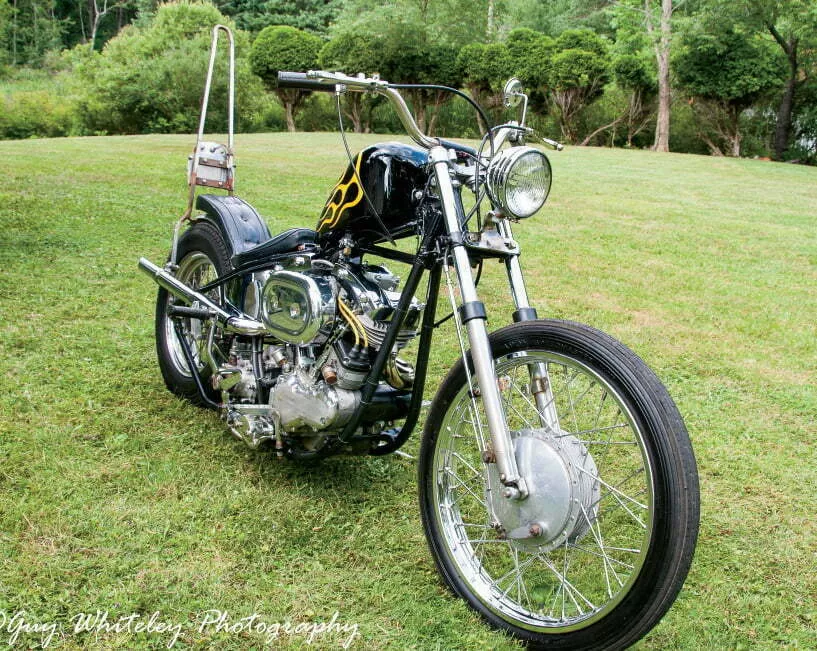 The year was 1969 and I was just an innocent 10 year old. Like many kids, every weekend our family would take an adventure going to some place cool and this weekend was no different. We were off on another weekend road trip and this time it was to the Buffalo Zoo. As we parked the car, I had no idea that my life was about to take a direction that even this kid many years later would never understand. Walking through the parking lot, the sun caught something chrome in way that gleamed ever so brightly. I had never saw anything like it before and was intrigued as hell to know what it was. As we got closer, I saw the wildest motorcycle I had ever laid eyes on. It wasn't like what the neighbor's dad had. It was a long bike that had gleaming chrome and some really wild paint. With my parents dragging me to the gate, I kept looking back mesmerized by this machine.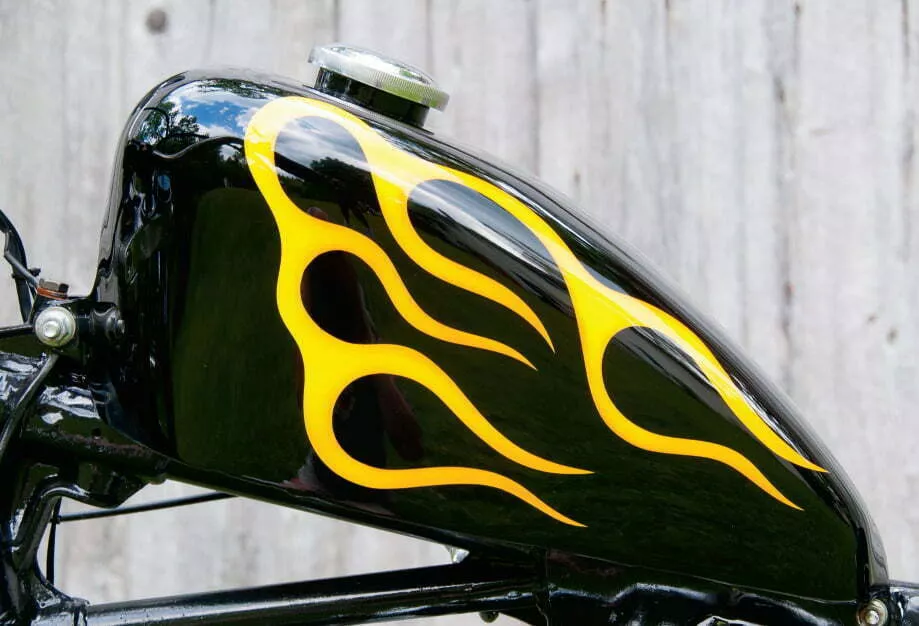 We paid the admission fee and headed in for our big day at the zoo. As we headed in, there was a large sized water fountain with people lounging around it. The first thing I saw was a few ladies dressed in a way I had never saw before. The chicks were clad in tall boots with tight shirts and wild hair. Getting closer, I noticed that the men they were with had long hair, greasy dirty blue jeans, and patches and pins all over their jackets and vests. By then, the girls were pointing at us kids for starring and were laughing and smiling at us.
I remember uncontrollably staring at the men as we walked by as kids do when they can't make sense of things. As we walked quite a ways past them, still transfixed by the situation, I noticed that all the guys backs were big patches that said Hells Angels. Wow, that whole 10 minutes of my life really blew me away. This was also the year we as Americans walked on the moon, freaked out at Woodstock, and Street Chopper magazine and the movie Easy Rider all happened, but for me, it was that chance encounter at the zoo that sealed my fate.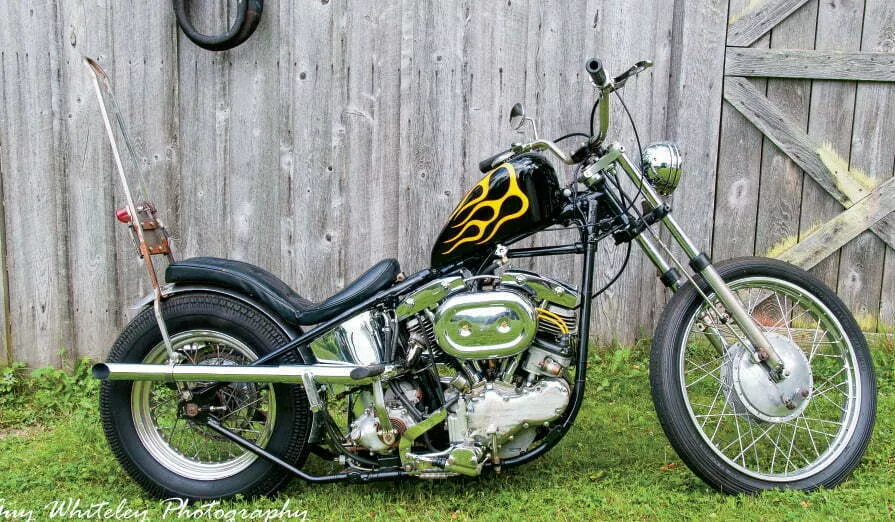 Fast lane to the future — I started riding in 1976 and have never been without a Harley since. In 2010 I bought a 33.4 frontend to start anther project not knowing what I was going to build. I saw that famous picture of Sonny Barger on his coveted bike known as "Sweet Cocaine." I knew then that I just had to recreate it. So I started with that frontend and five old pictures of the bike. For live footage of the bike, I bought a copy of the movie it was in, Hell's Angels '69. Though it was not much to go on, I knew that bike was ahead of its time and broke down barriers in our society.
I became obsessed with building it. Not for the me of late, but for the 10-year-old boy inside of me. I did all the fab and hardtailed the '76 frame. The motor is a '58 bottom with a '67 top with a '58 transmission. After it was all done, shook down, and blown apart, Jim Hastie painted the classic flame job and nailed it perfectly. When it was finished and on the road, it was my dream to have Sonny see this bike and give me the big nod of approval. Well, that has happened through pictures we took of it and the magic of the internet. And he DIGS IT, man!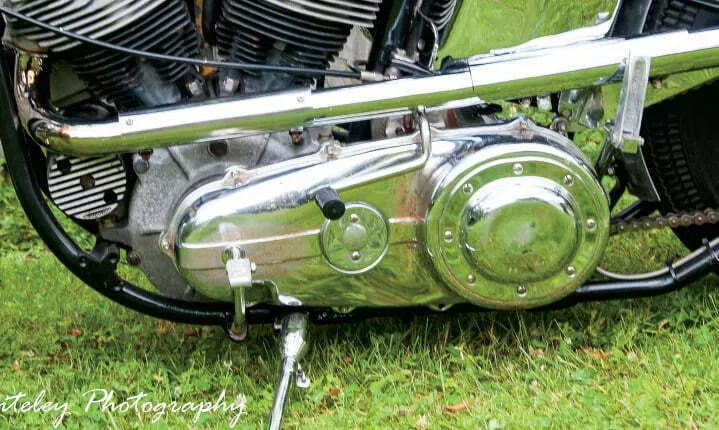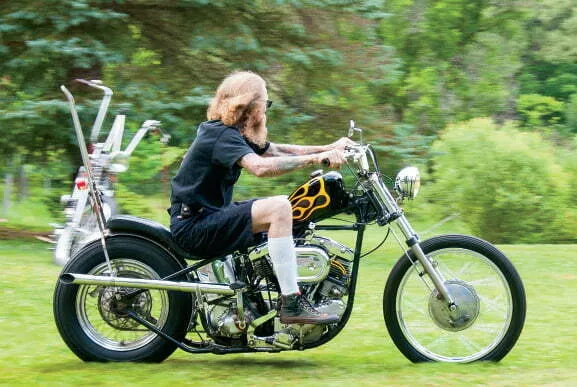 I thank Chris from Hated Of The World for his support, my buddy Freakshow for the motor, Tim at Death Science who put up with my endless phone calls, and the countless others who helped me live this dream out to fruition. Also a very special thanks to Chopper Dave for the killer footpegs. None of this would have ever really happened without one beautiful person in my life: my wife, Blondie, who let me live in the garage as a kid again.