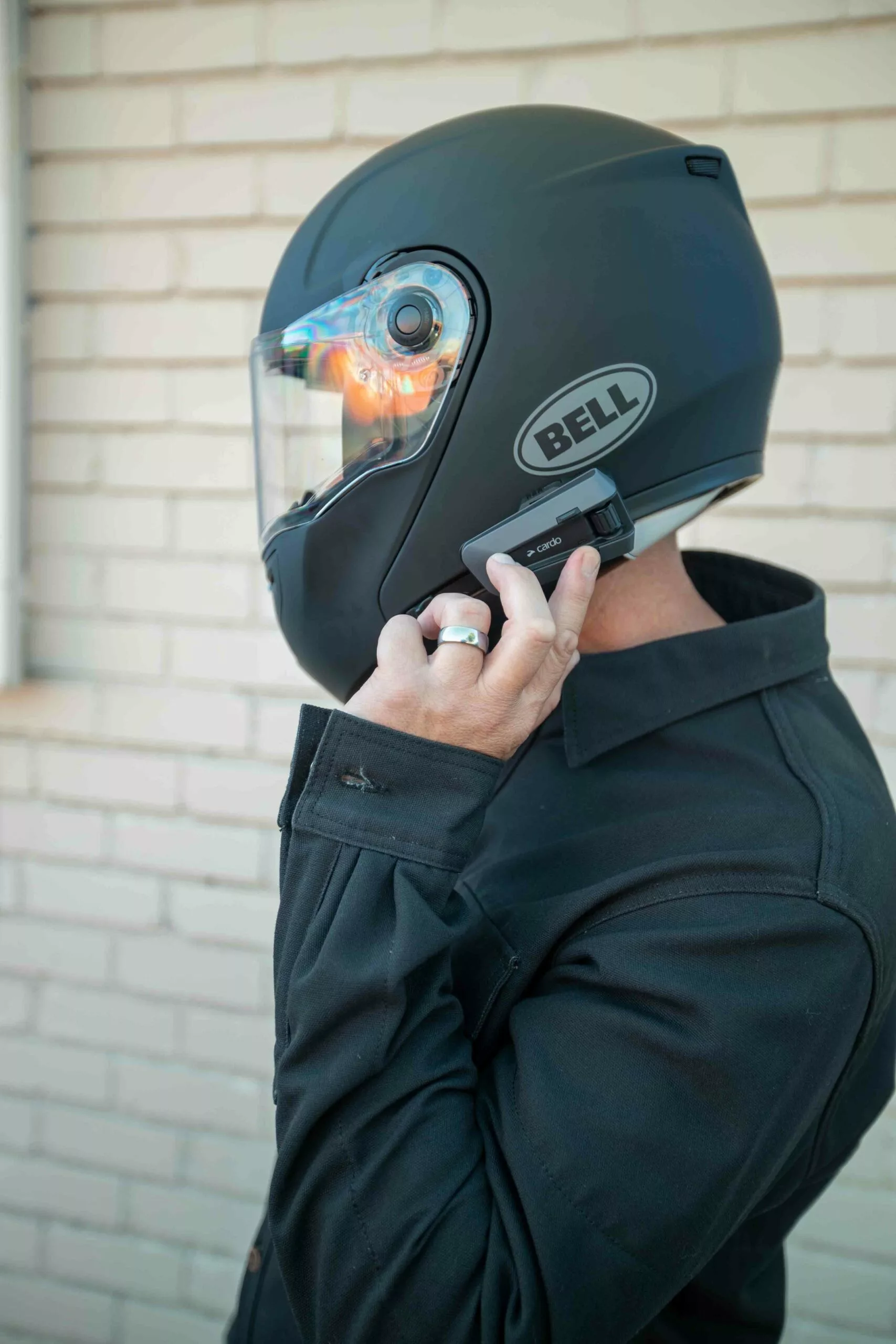 Bluetooth communicators… Do you need them? No. Do you love them? Yes, you do. Especially in the current climate where you can't escape your iPhone leash for more than 5 minutes. Cardo's simple-to-use Packtalk Edge is an easy way to enhance your riding experience.
I've tested pretty much every Bluetooth communication system. I started wearing a comm setup about 15 years ago where the tech was pretty rudimentary from what's available now. At the time, it seemed revolutionary. Then there was a period of about 5 years I didn't care about comm systems too much. I think I just got tired of futzing with shit and was more interested in just riding my motorcycle.
Recently I started playing with them again and I've been geeking out to Cardo's PackTalk Edge. In a two-month period, I've logged about 1,000 miles with this unit and I'm enjoying all the tech benefits it offers. First thing's first. The speaker's are legit. You can actually hear what's coming out of them at highway speeds. The integrated JBL Speakers feature a powerful 40mm high-definition speaker setup engineered to perfection by JBL experts, with an improved music processor and three redesigned audio profiles. So many comm setups miss the boat on this one, which makes it hard to hear above 5omph or so. Not so with the Packtalk Edge.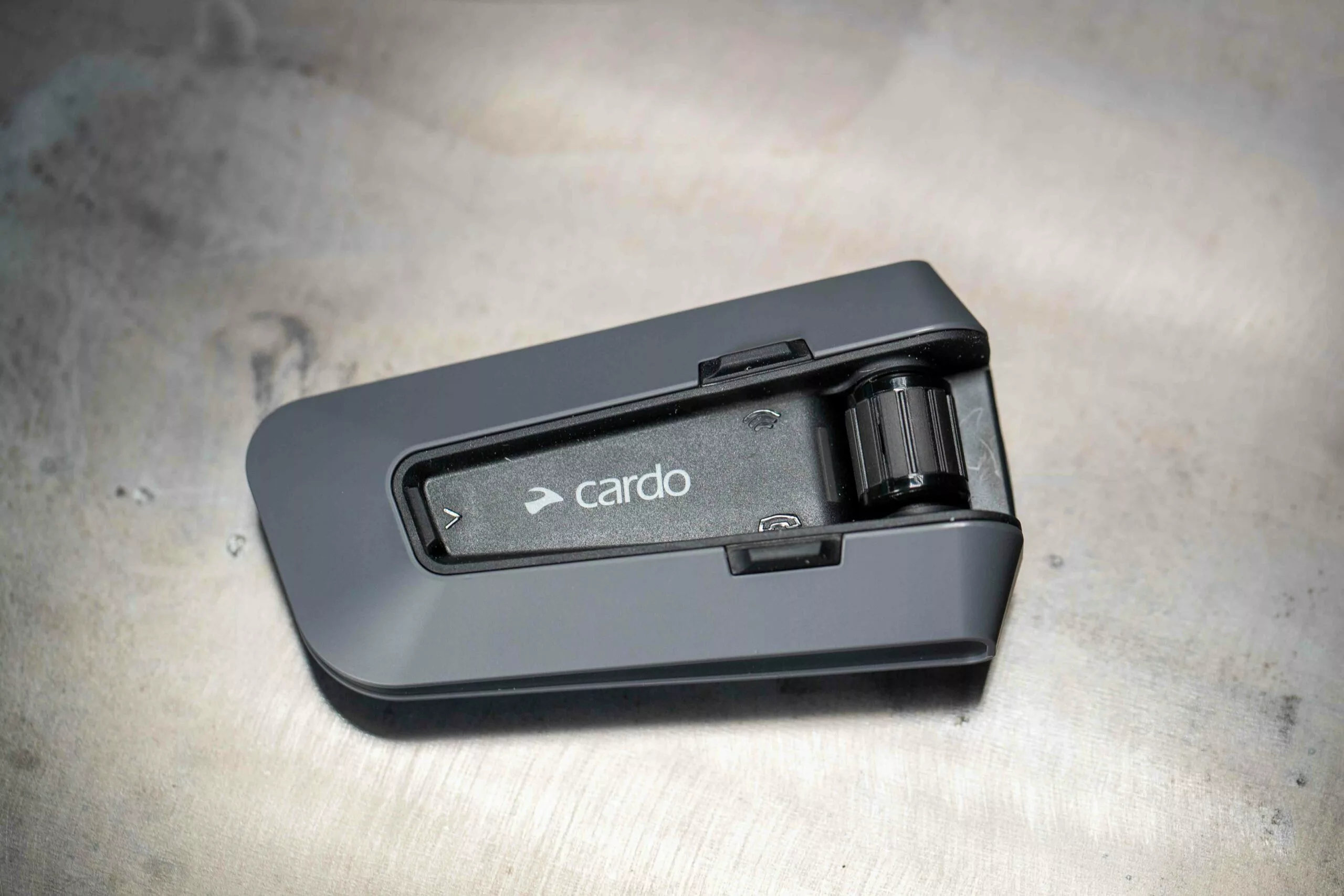 Second, installation is pretty simple. I installed the Edge on a new Bell SRT Modular lid I'm testing (review coming soon) with Cardo's boom mic attachment without any issues. I also installed it on my Bell Race Star DLX Flex full-face helmet. I'm not really a three-quarter or half-helmet kinda guy so the jury's out there, but the Packtalk is available for all helmet shapes and sizes.
The Packtalk Edge is also loaded with everything you need. Including the kitchen sink. It's waterproof. It connects to pretty much any other Bluetooth comm system on the market. It allows voice activation: "Hey Cardo, what the hell am I doing with my life?" The Dynamic Mesh Communication (DMC) setup is crisp and clear with about a 1-mile range. It also adjusts your volume based on ambient noise. Slow down, the volume goes down. Speed up… well, you get the idea. There's also built-in FM radio with RDS for automatic selection of the strongest signal for when your phone battery takes a shit. Maybe that's a good thing? Maybe not. I can only imagine getting stuck on the showtunes station for hours on end.
If Bluetooth communicators are your thang, check out Cardo's Packtalk Edge. It's competitively priced at $389.95 for the single unit, but you can catch a break by shelling out for the Duo at $699.95. After all, talking to yourself in your helmet gets pretty old after awhile.