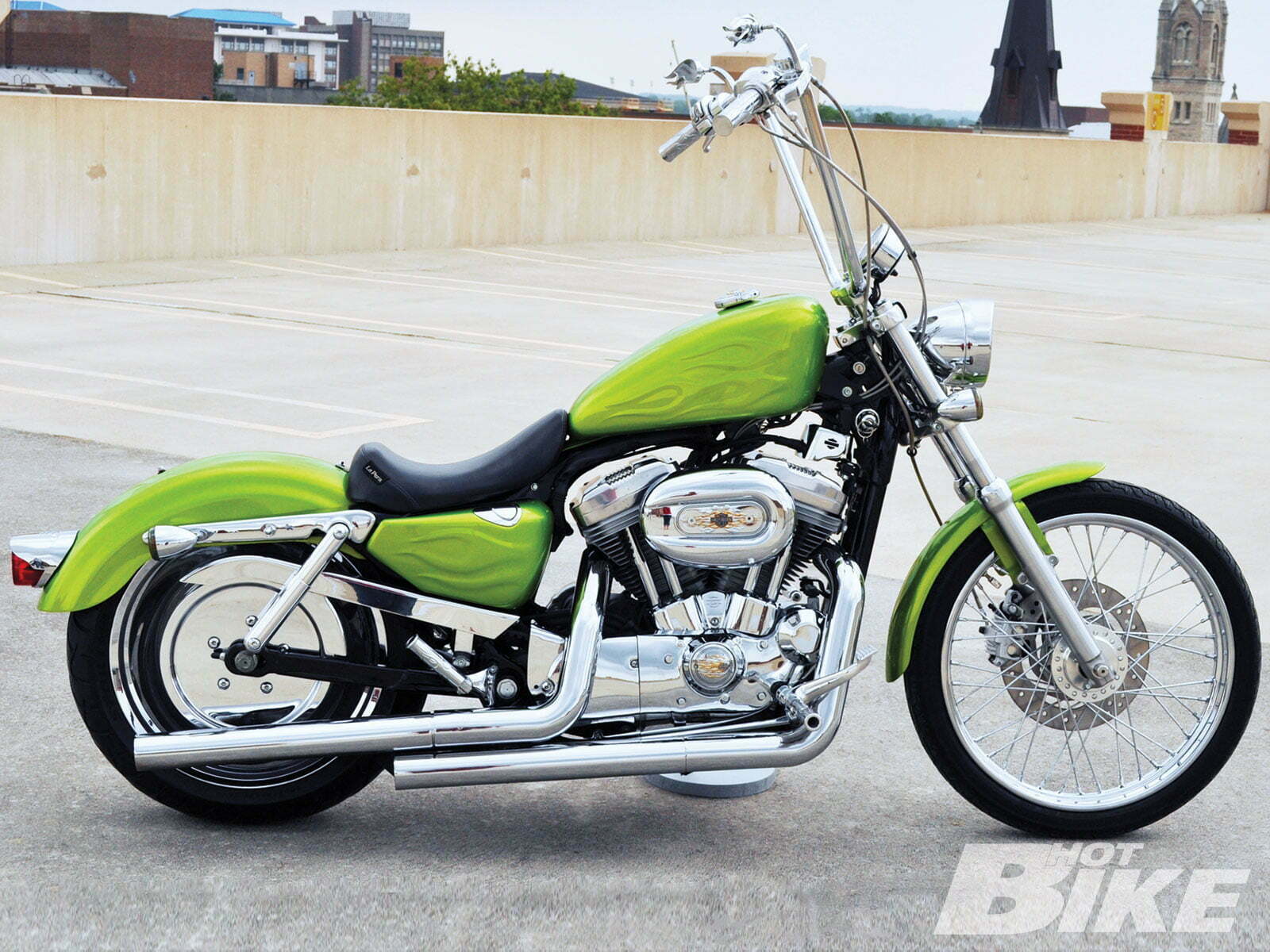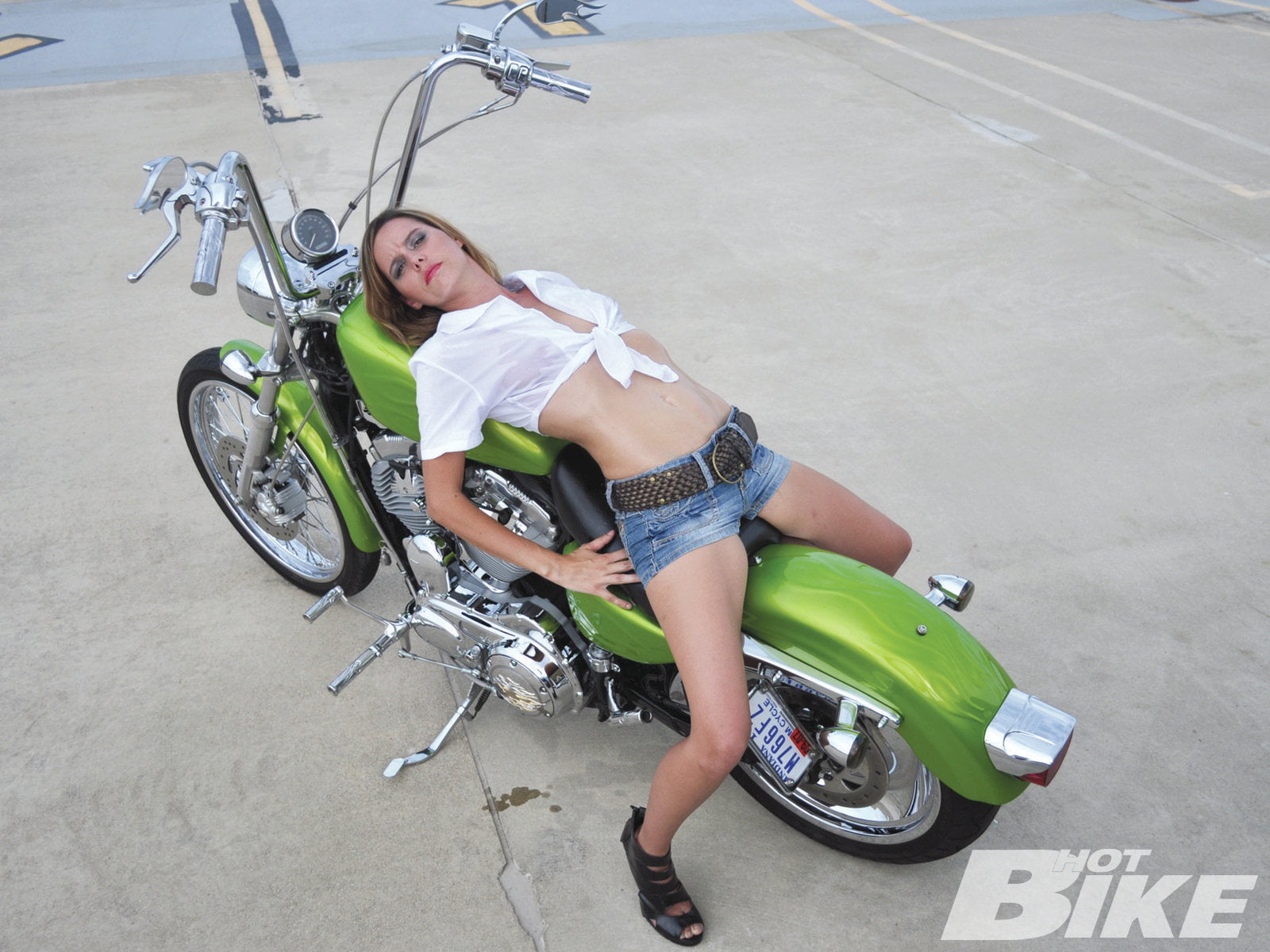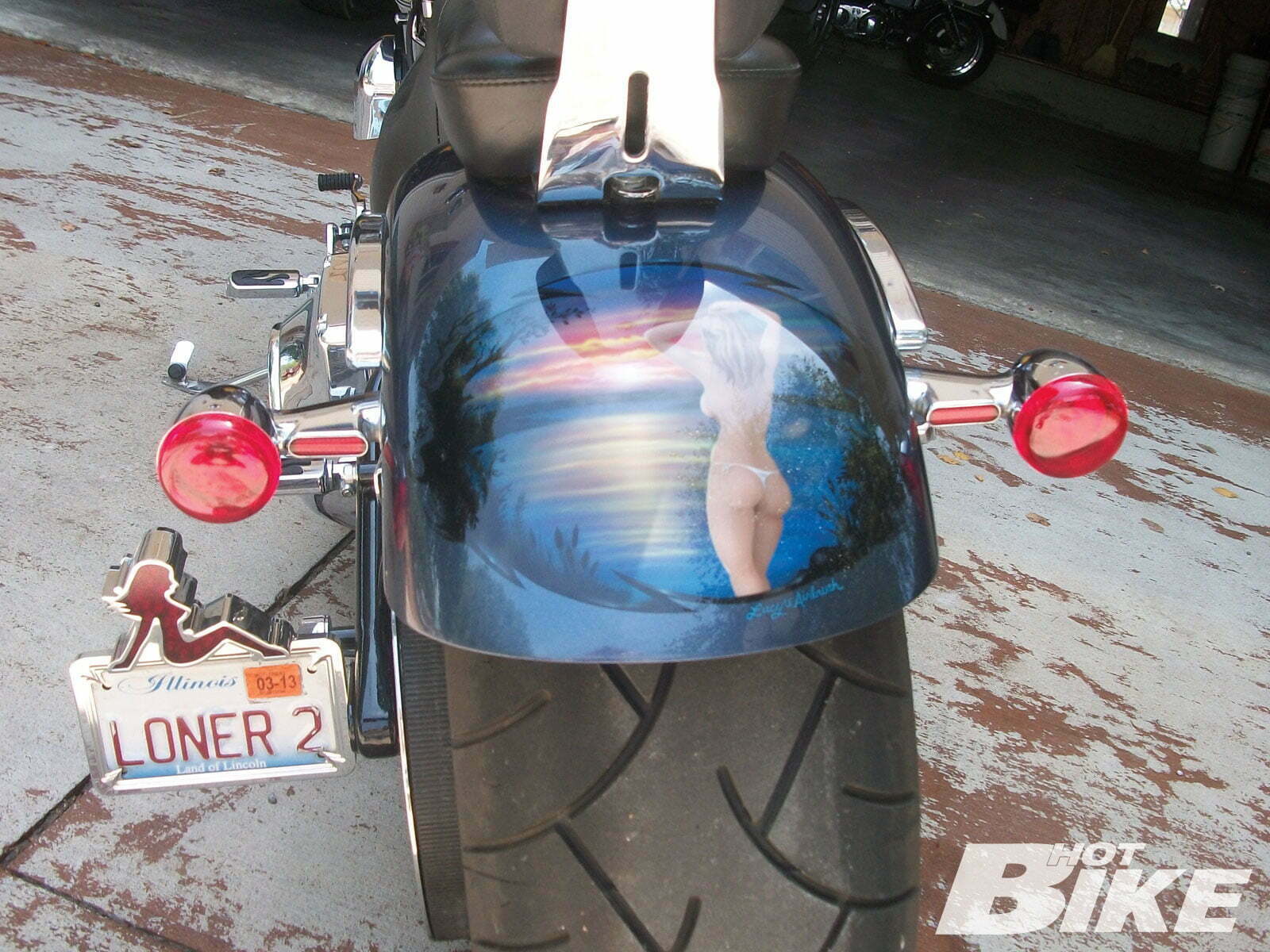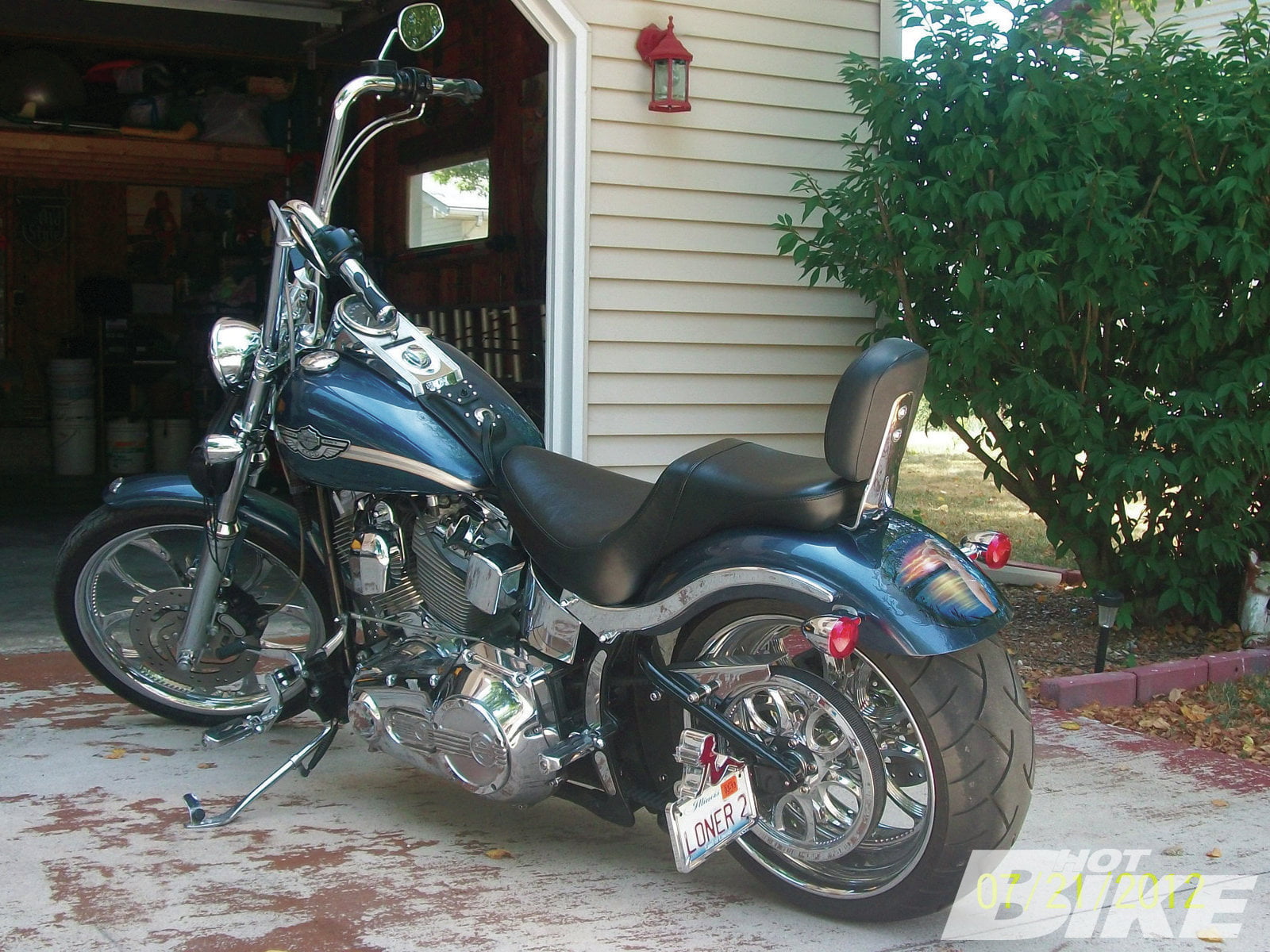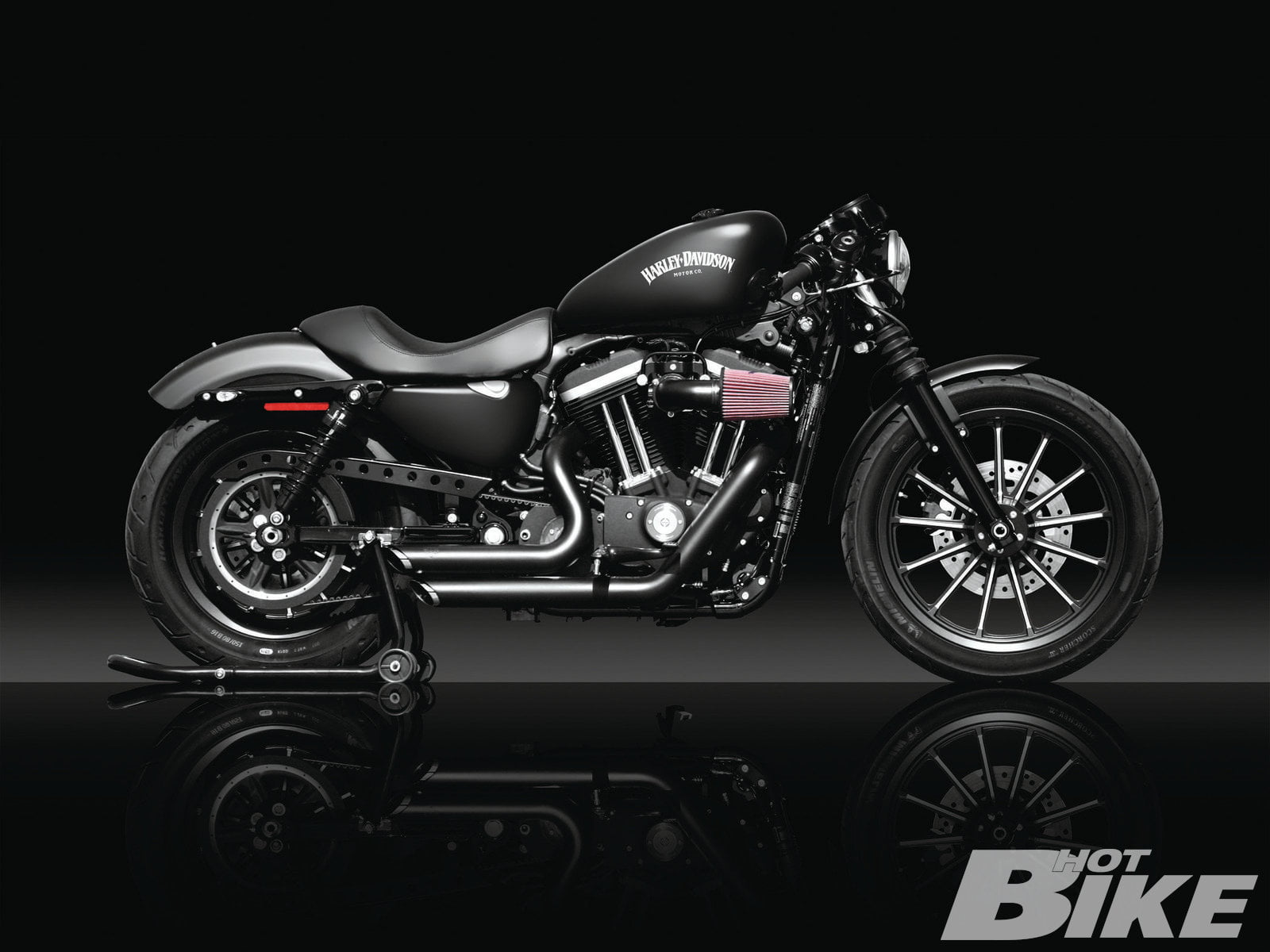 Email your submissions to: [email protected]
Or snail mail to: HB Readers Showcase 1733 Alton Parkway, Suite 100, Irvine, CA 92606. Please include hi-res jpegs, your name, hometown, email, phone #, bike year/model, engine size, frame, wheels, sheetmetal, painter, custom accessories, and anything else interesting about your bike.
Readers' Ride Pick of the Month
Green Machine
This bike is a 06 Sporty with custom one-of-a-kind 3D tins with a one off wheel tire combo on the rear originally from a V-Rod, custom machined to fit with a 180 tire. There's more of course but those are the big points. Thanks again for taking the time to check out my bike!
Dusty Pine
Dawg' Chop Shop
Sex On Wheels
Jon Porter from Jacksonville, Illinois, wanted to show off his "mid-life crisis" bike. He saw an ad in a motorcycle magazine that said, "We finance anybody." So in 2002, he had a 2003 Softail 100th Anniversary delivered to his house. Every year after that, he spent his tax refund on adding something to his bike. The last project he added was having a 240 wide tire kit put on. Next year he will hopefully be diamond cutting the cylinders and heads. With the help of a great mechanic, Dave Proffer and from a local wheel company Xtreme Wheels, this is his bike so far. After buying his bike, he started going to motorcycle events, and at one of those, met his wife. That's her airbrushed on the rear fender.
April
Low & Lean
Seems like there is a mounting interest in going "low-bar" with Harley and Victory customs these days. The design behind this custom build was to take a new Iron 883 and pay homage to the elegance of the Harley's of days past when builders "bobbed" parts to lighten the bike's weight and then hot-rod the motor in order to have a bike that performed as aggressively as it looked both in speed and handling. This custom build has accomplished this goal and then some! It was designed by Dr. Chris Stout of Stout Engineering in collaboration with Green Machines Customs and House of Harley for the ATI Foundation as the grand prize of its annual raffle.
**Chris Stout