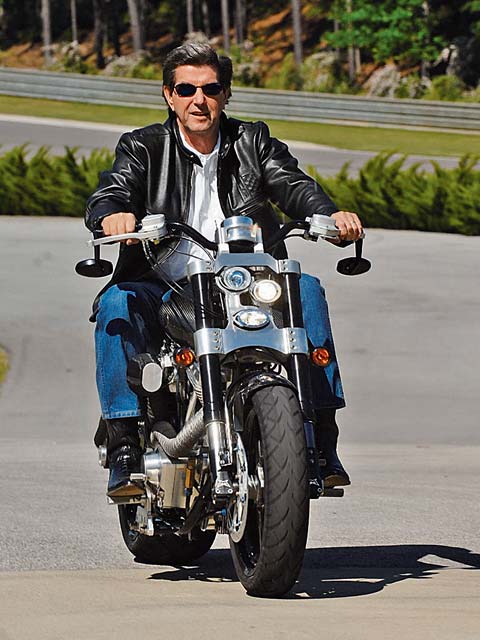 The Confederacy Comes To AlabamaThe first production motorcycle ever to be built in Alabama made its official debut at Barber Motorsports Park in Birmingham on May 16, 2006, with Alabama Governor Bob Riley proudly atop. He fired up the first official '06 F131 Confederate Hellcat to be produced in the company's new Birmingham plant since Hurricane Katrina knocked its New Orleans plant out of commission last August. He then rode the visually stunning Hellcat around the Barber racetrack and into the press conference at the Barber Vintage Motorsports Museum.
The decision to settle in Alabama arrived after a nationwide search, and the new Confederate plant opened in January on Birmingham's Southside. Founder and Managing Director H. Matthew Chambers credits George Barber and the Barber Motorsports Park and Vintage Motorcycle Museum as key reasons for choosing the city, and describes the team that Barber put together for Confederate as "a brain trust for automotive excellence."
For more information about Confederate motorcycles, visit the company's website at
www.confederate.com.