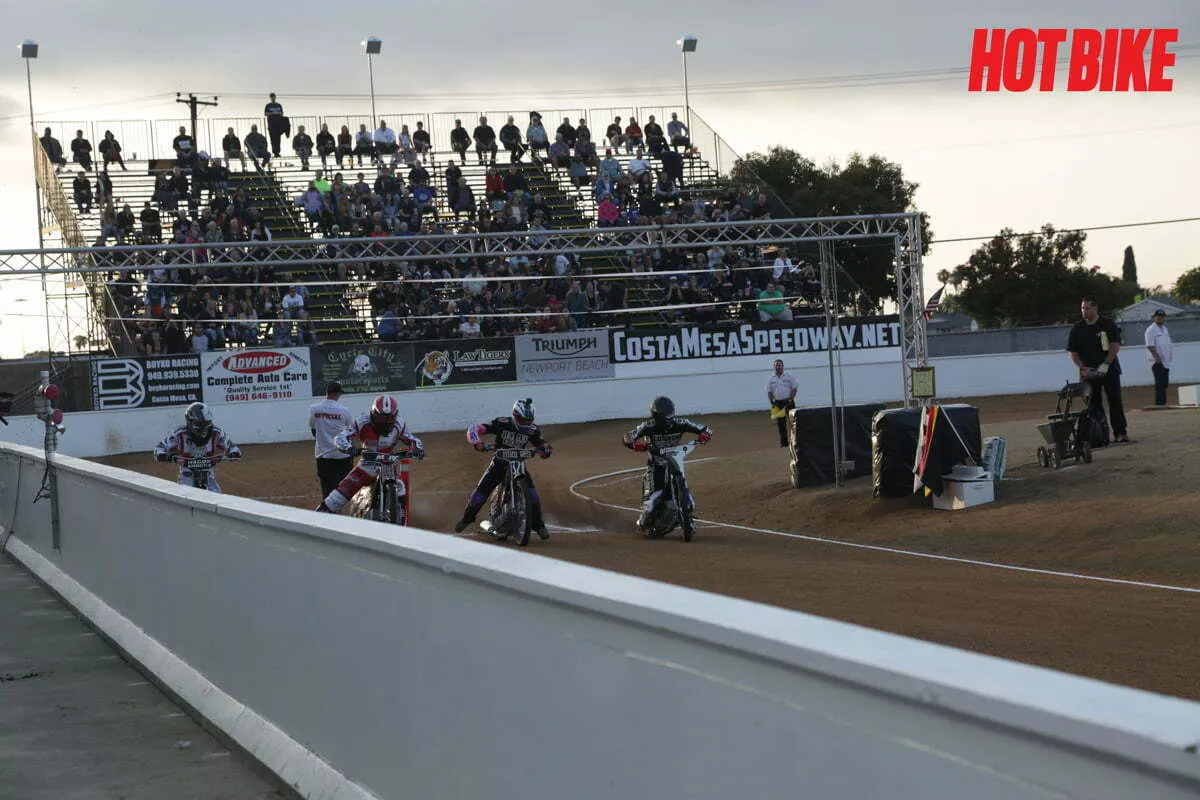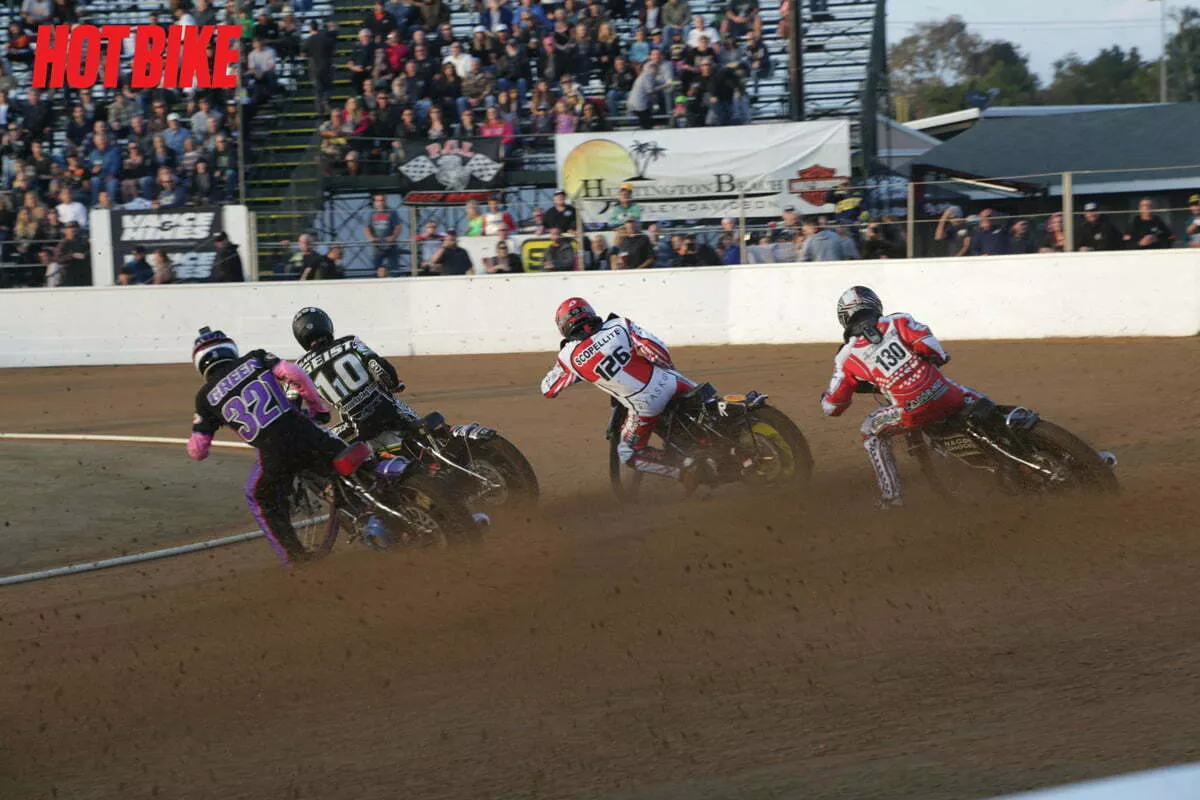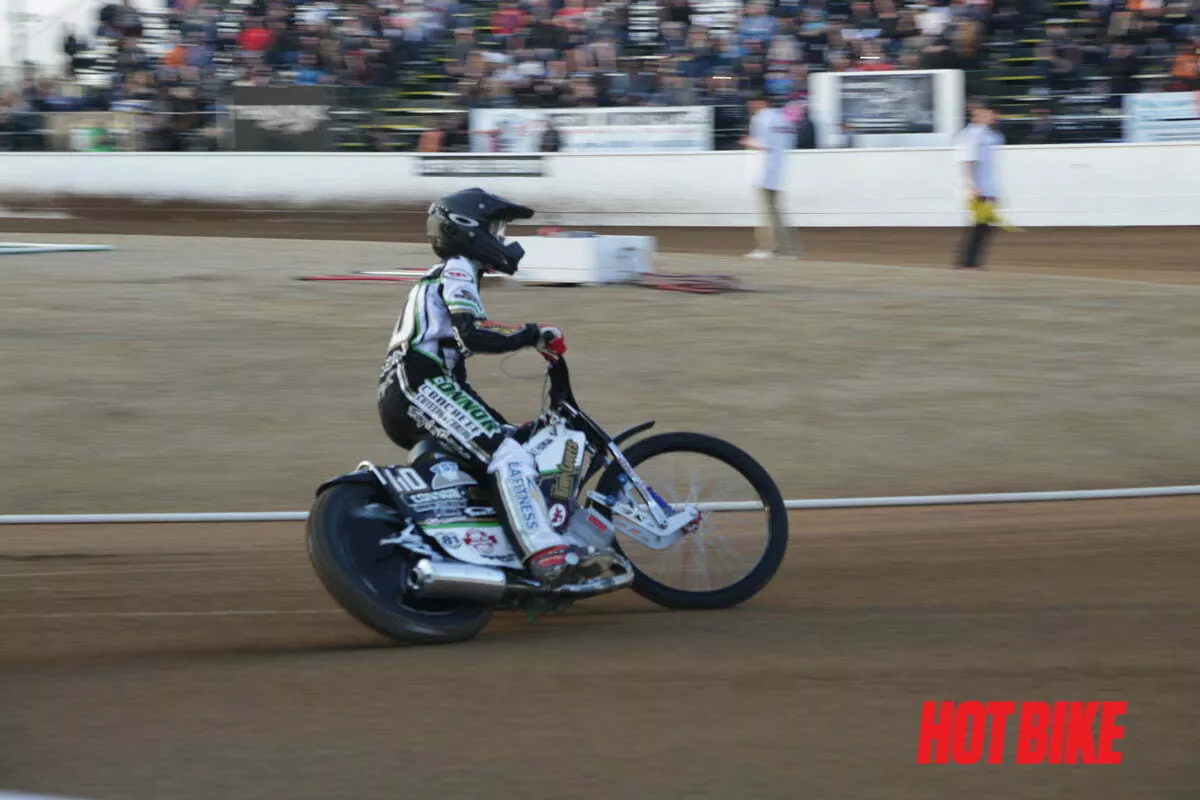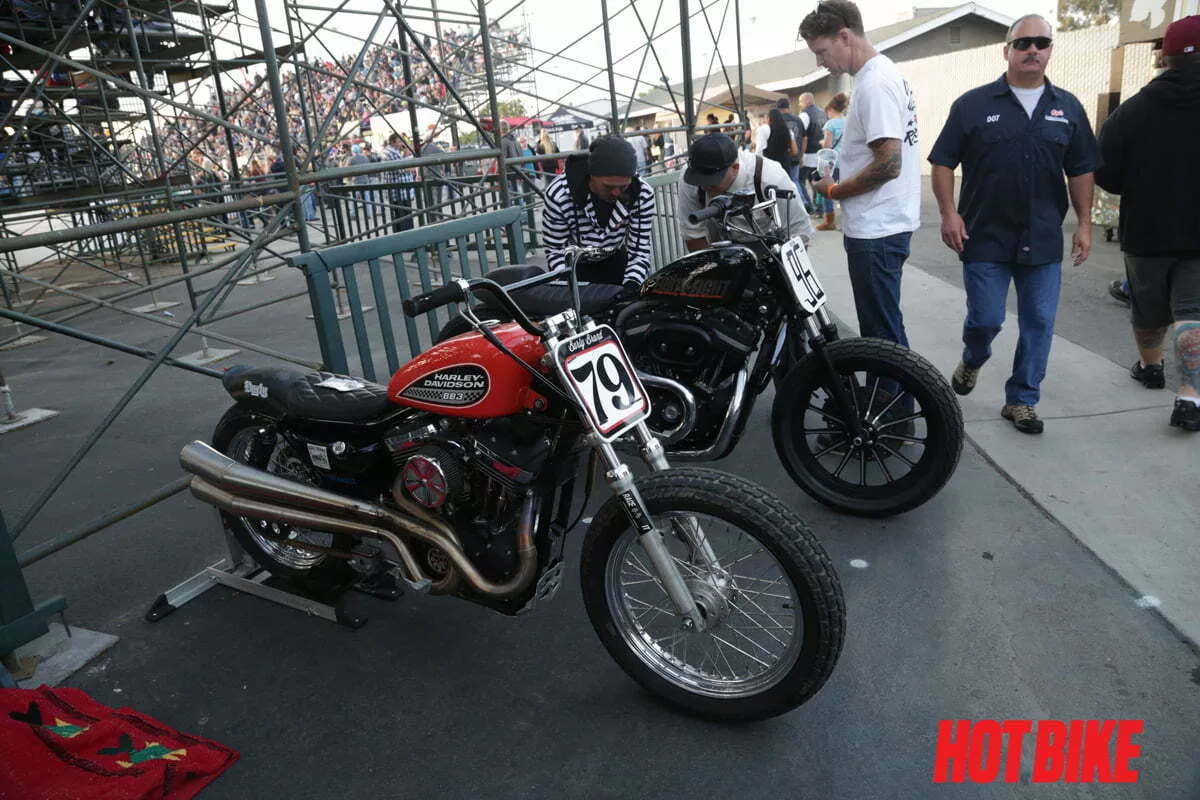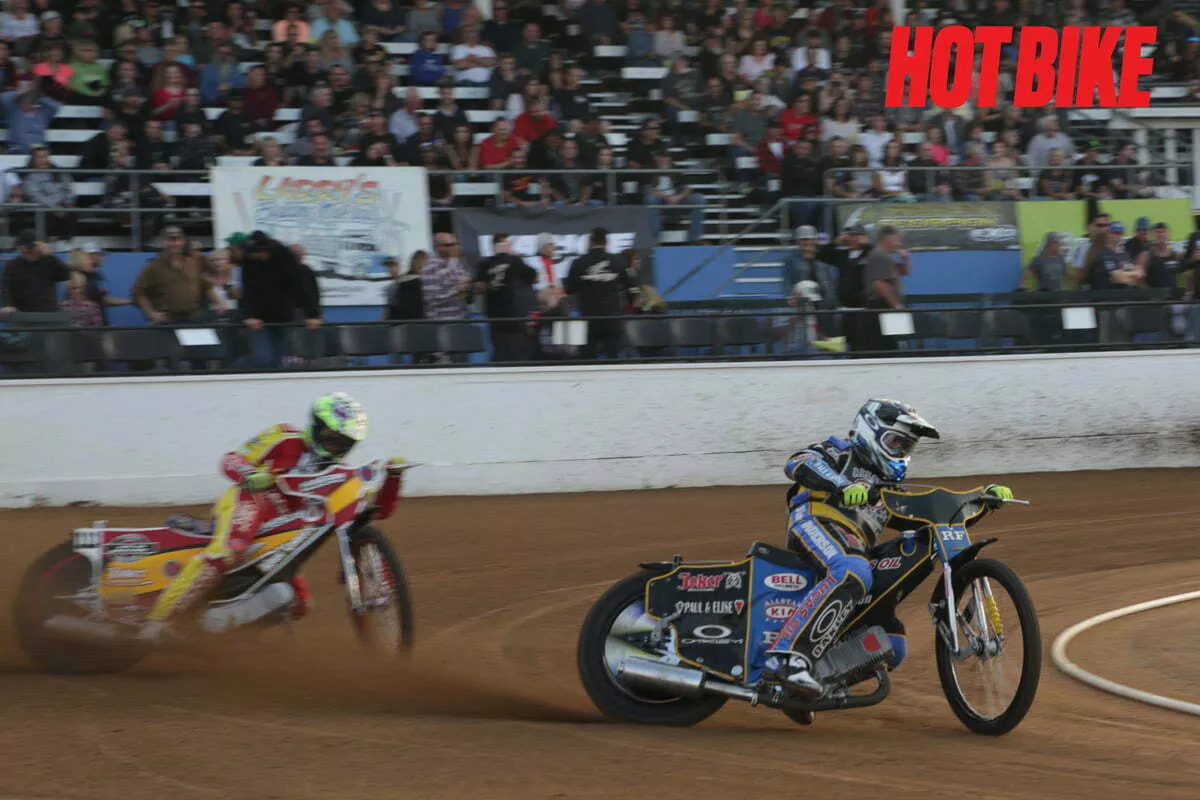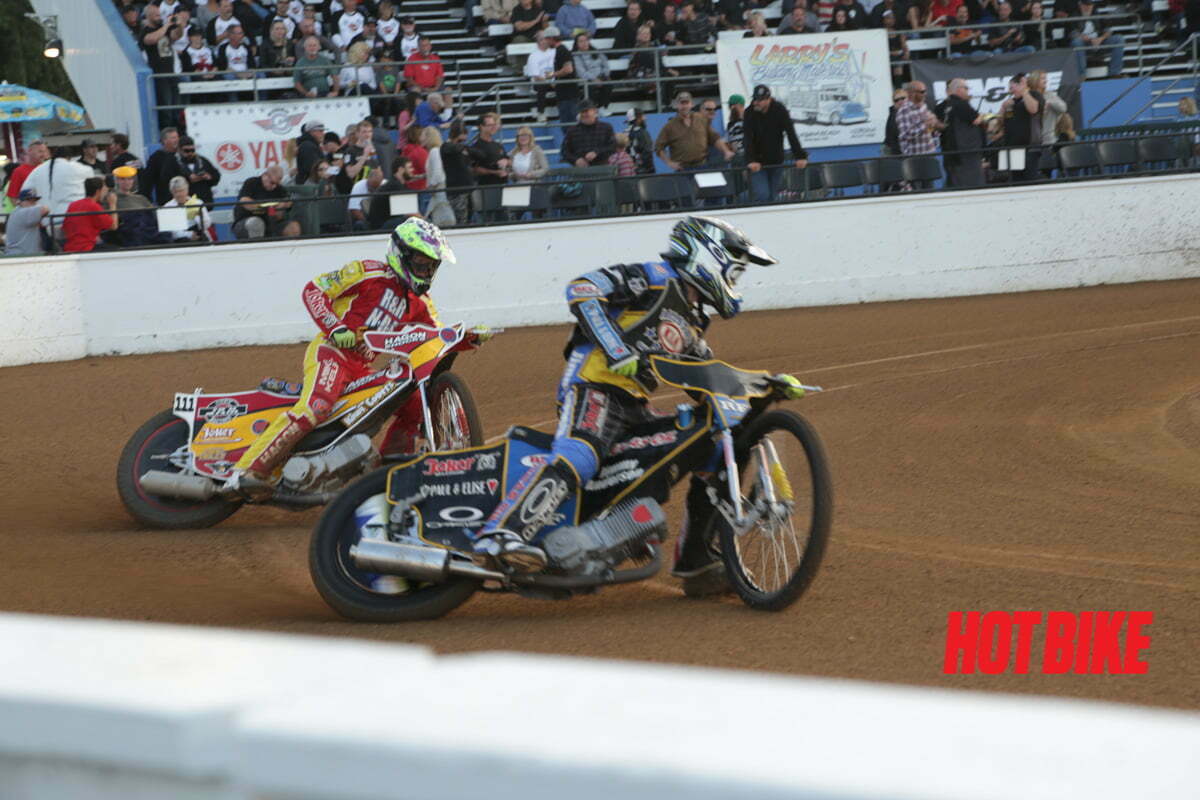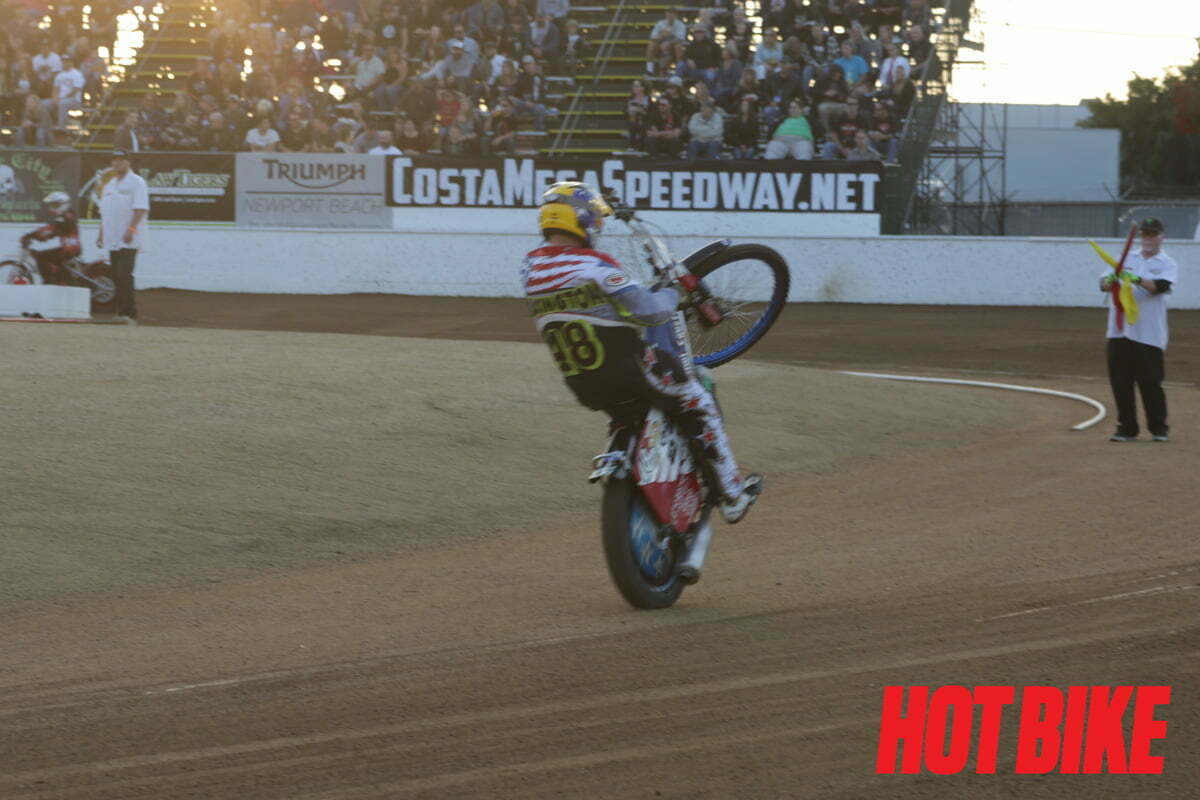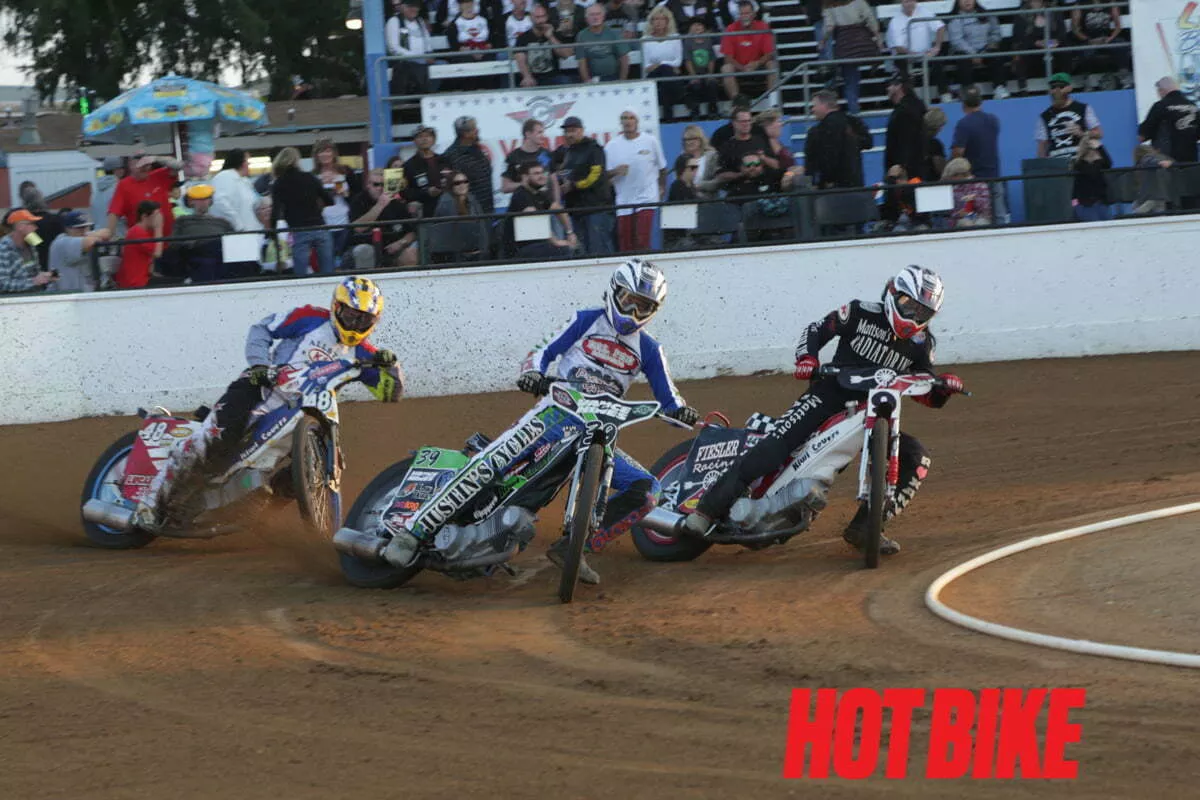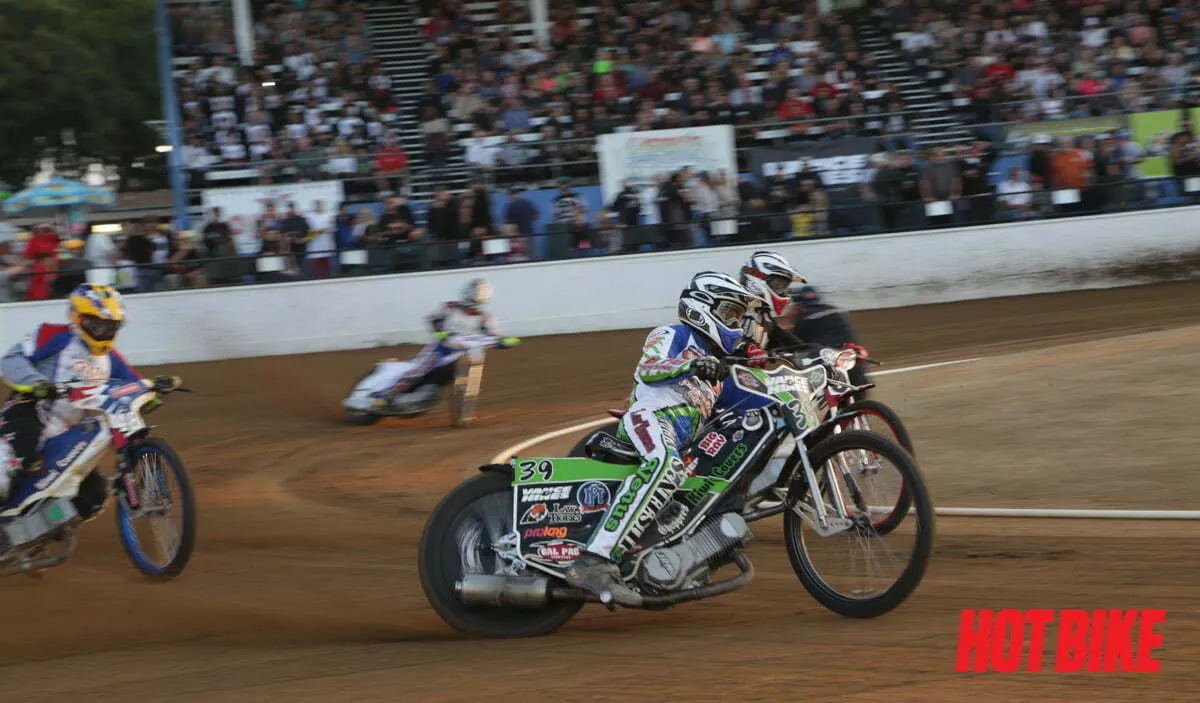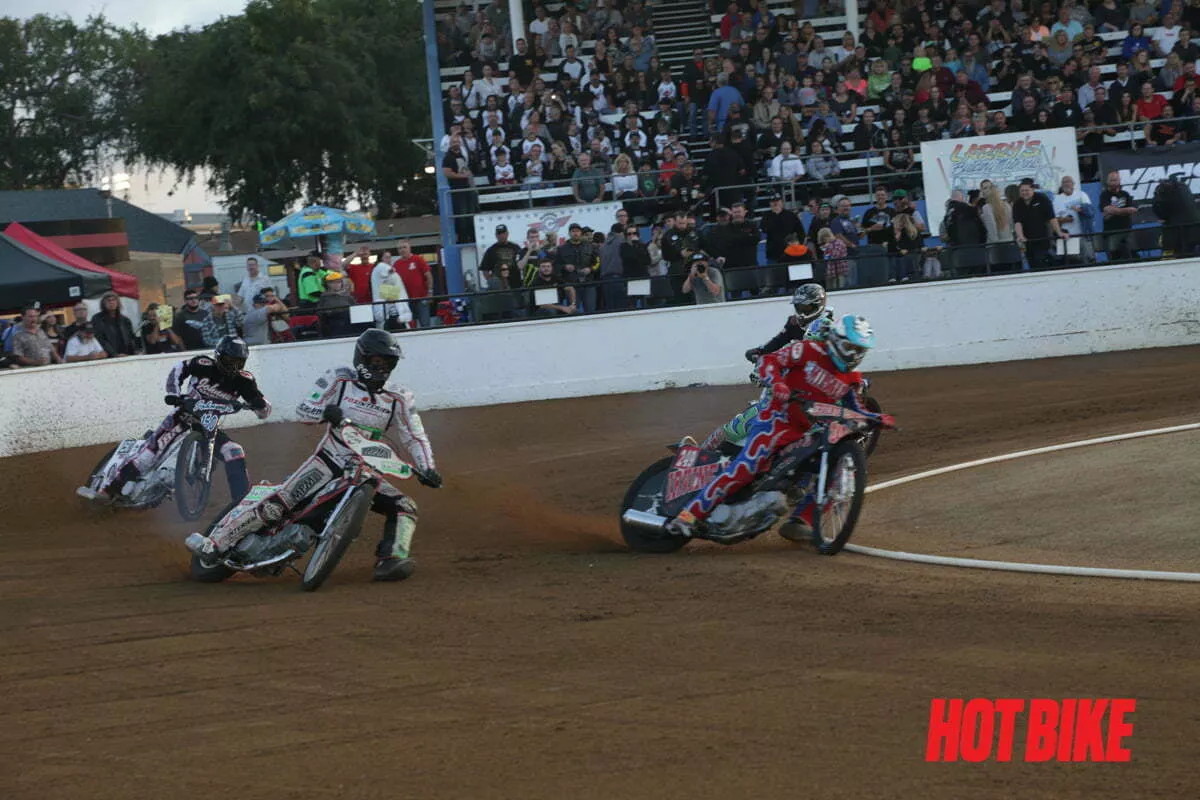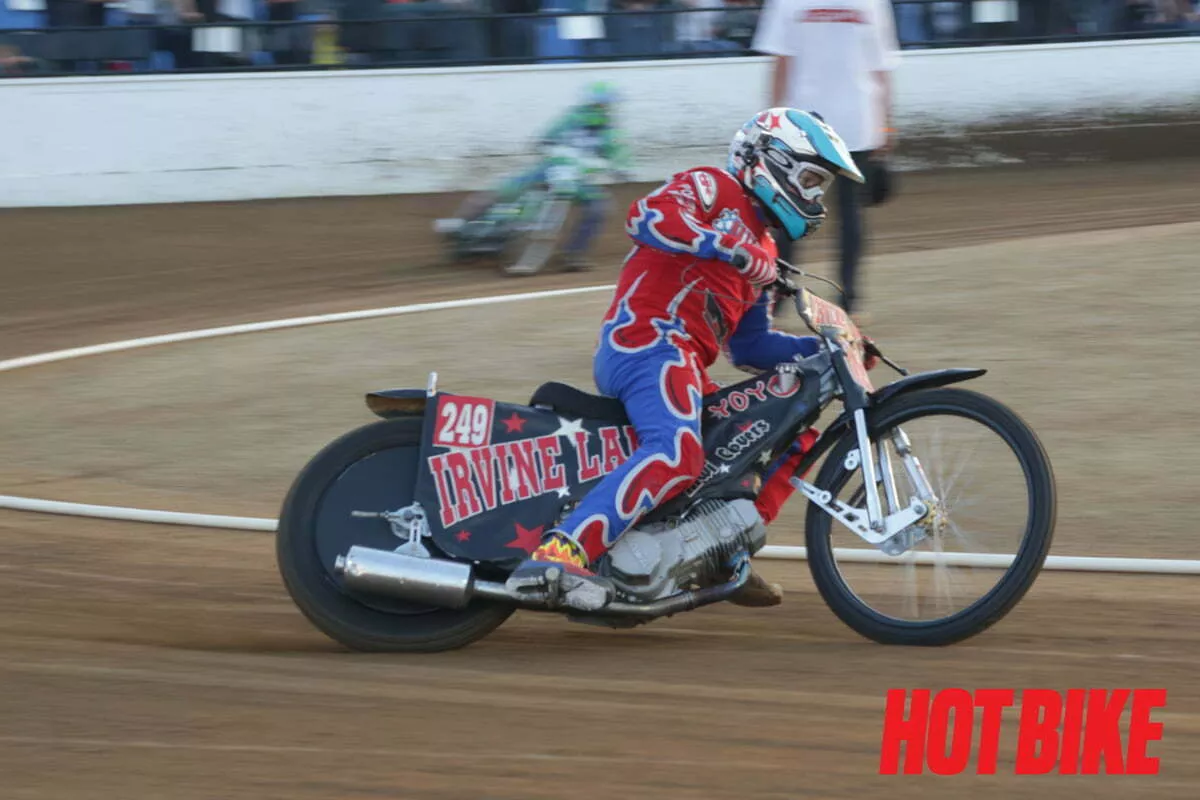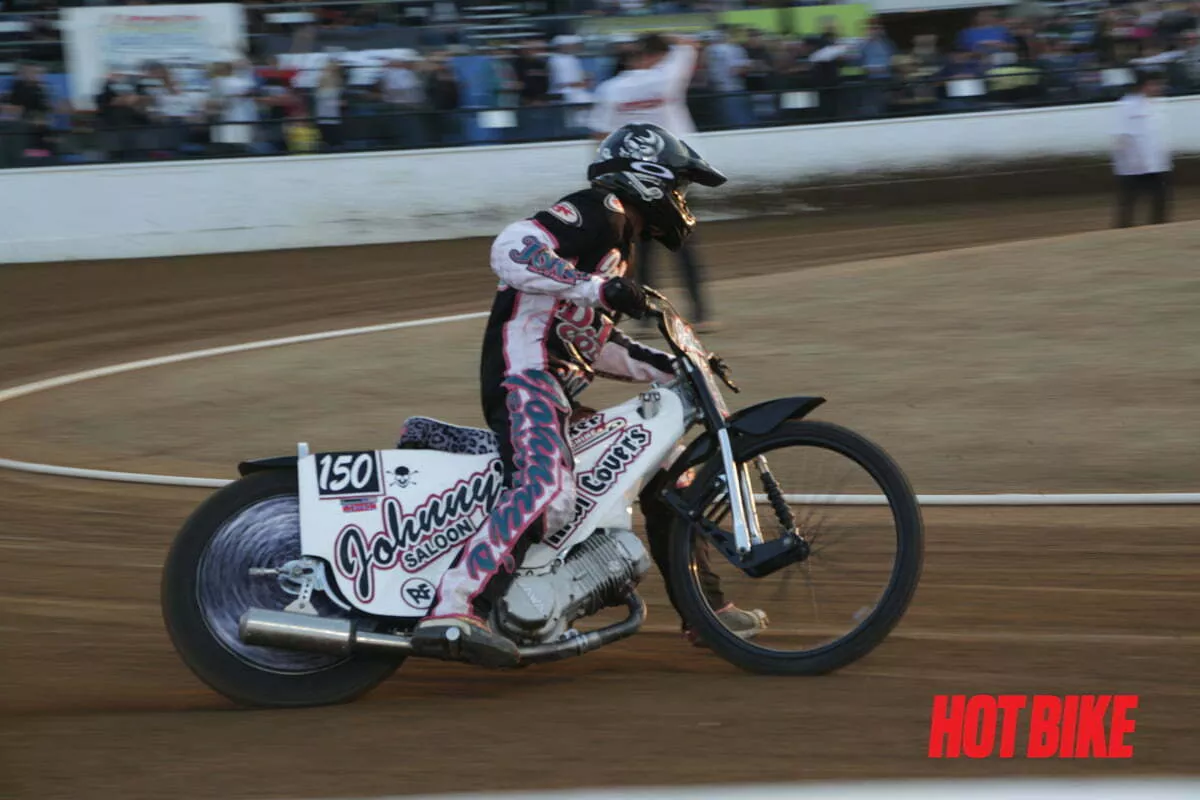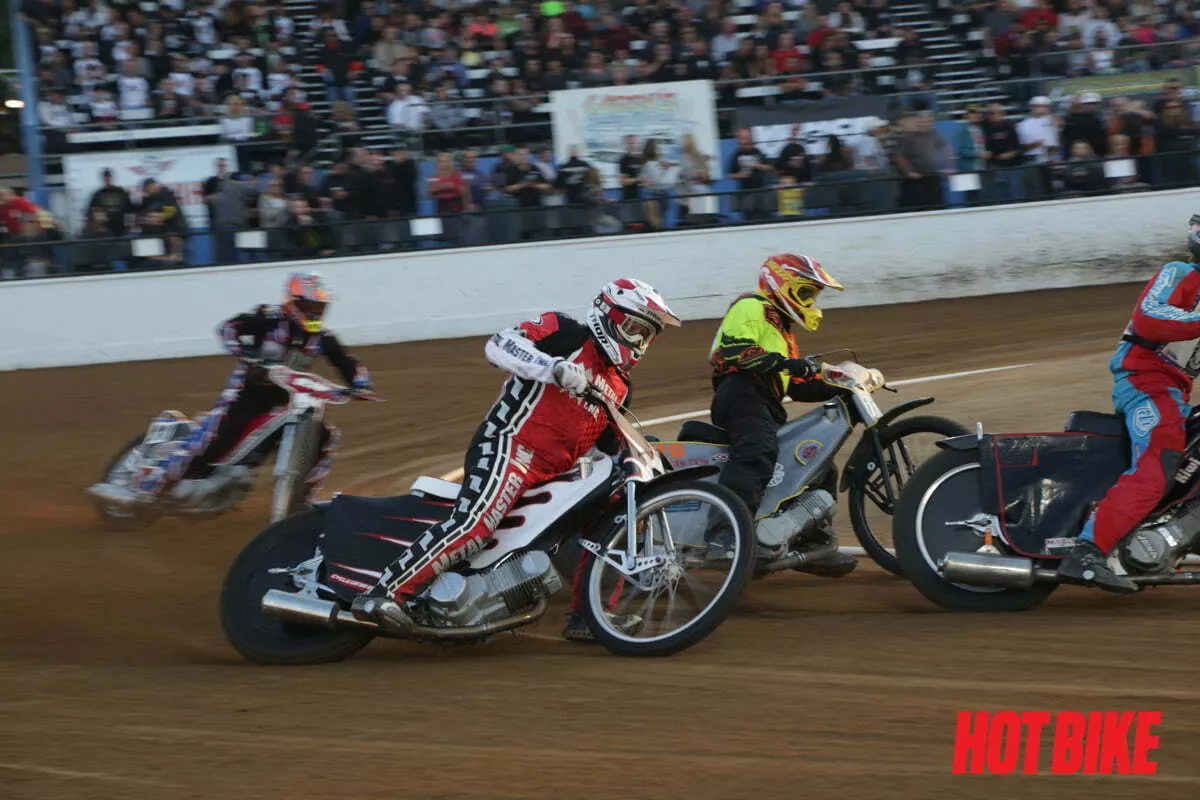 Dollar for dollar there is no racing more exciting than the Speedway where even the most ADD of fans can keep focus on the short 4 lap races. A couple of times a year, Costa Mesa Speedway ups the ante with Harley Night. That's where anyone with a H-D based motor can come out, bang bars and spit dirt to a sold out capacity crowd.
This past Saturday was no exception as the average Joe riders became instant racers. Hot Bike test rider Troy Hoff quickly became the fan favorite with help from the announcer renaming him "Sketchy D" as he slide sideways all along the track taking home a first in his class for the main. The Butcher too took home the gold in his class as the cool kids on trackers continues to grow. The true winners of the night were the spectators who got to witness some good ol' fashion bar banging while sipping on some suds for a mere $20.
The next Harley Night is scheduled for August 22nd at the Costa Mesa Speedway. If you haven't came out for a race in person, trust me you may leave with a little bit of dirt in your hair, but you'll definitely have a smile on your face.